I'll admit I'm not the biggest fan of plain brownies, but what I appreciate about them is the versatility and the numerous ways I can twist them up to make something even more delicious.
Since Valentine's Day is right around the corner, and Alan loves brownies, I decided to twist up a box of brownie mix and make Vanilla Chip Brownies.
Of course, who says you have to wait for Valentine's Day. Let's be honest, vanilla chip brownies are good any time of year.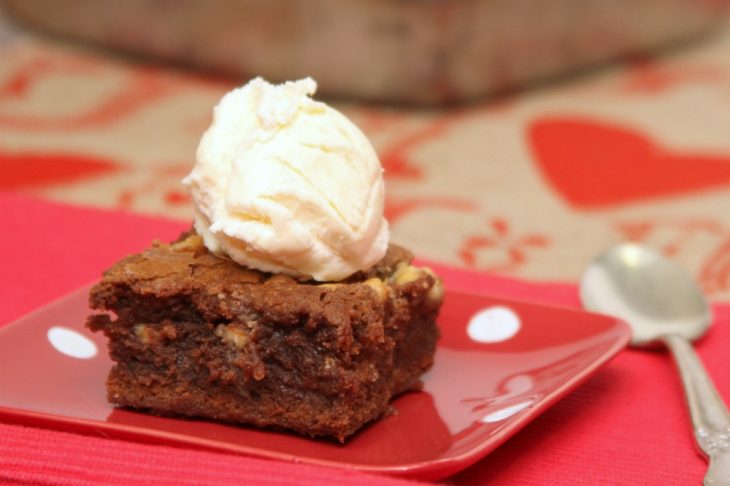 Alan and I don't exchange gifts for Valentine's Day, but I do try to make a dessert that I know he'll love. Of course, that means that the guys he works with benefits as well since I send the leftover desserts with him to work the next day.
Needless to say the co-workers love that I make so many desserts for the blog.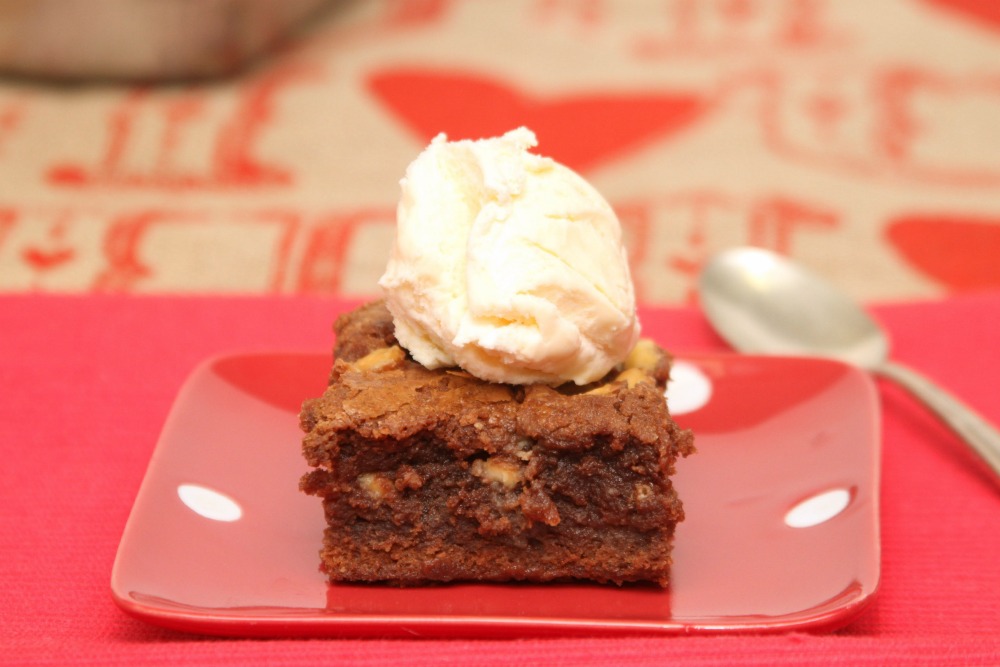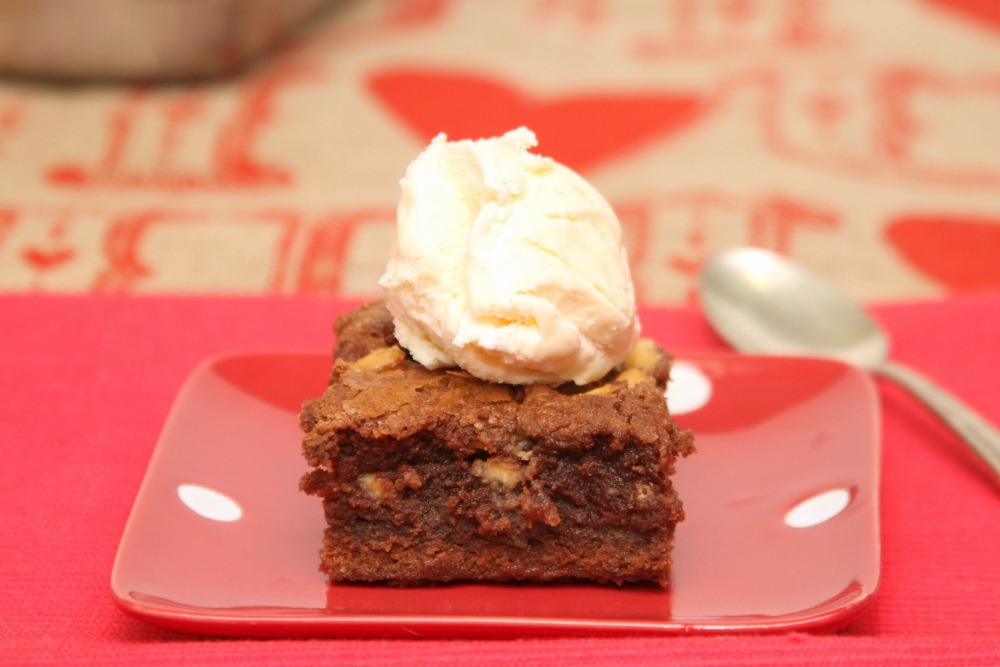 I used a box of brownie mix because some days it just makes life a lot easier to use the mix and add a few extras to whip up a batch of tasty vanilla chip brownies.
Before I decided on making brownies for Valentine's Day I checked out the Kraft Recipes site and browsed for inspiration.
There are so many great chocolate recipes and chocolate fondue on the site.
If you're not a fan of chocolate, like me, then be sure to check out this strawberry pretzel dessert recipe.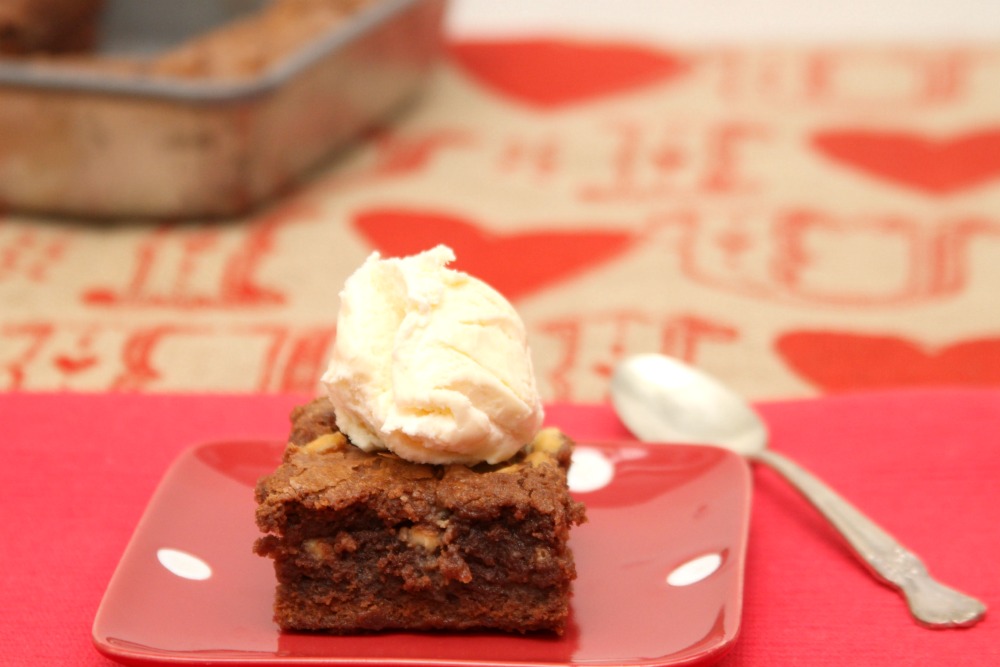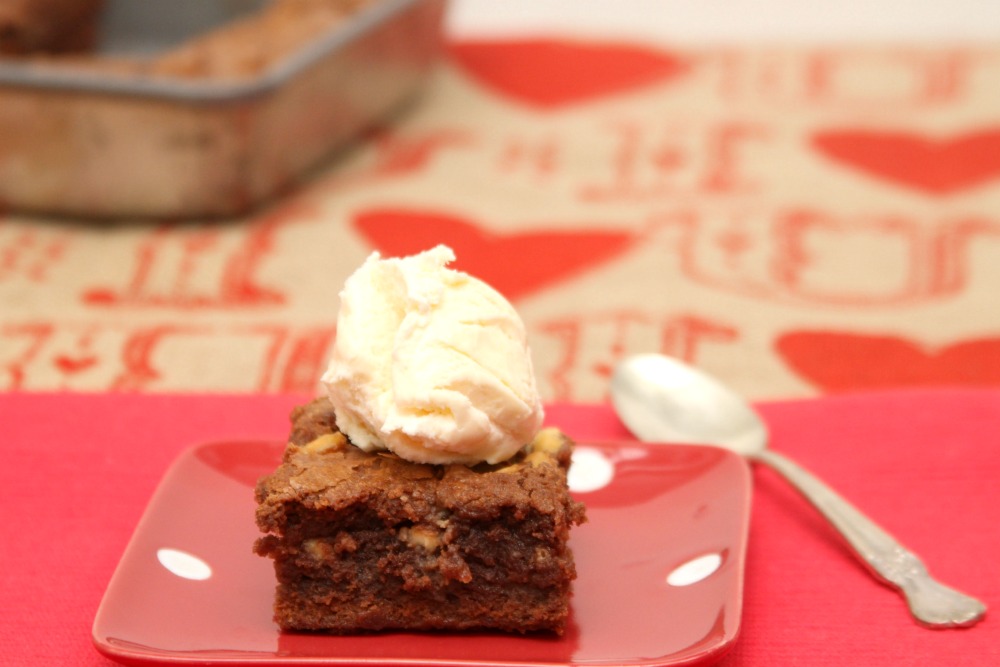 I twisted up my box of brownie mix by adding some vanilla pudding, white chocolate chips and a bit of PHILADELPHIA cream cheese.
To see how to turn a box of plain brownie mix into a delicious Valentine's Day Vanilla Chip Brownie treat head over to KraftRecipes.com or keep reading below.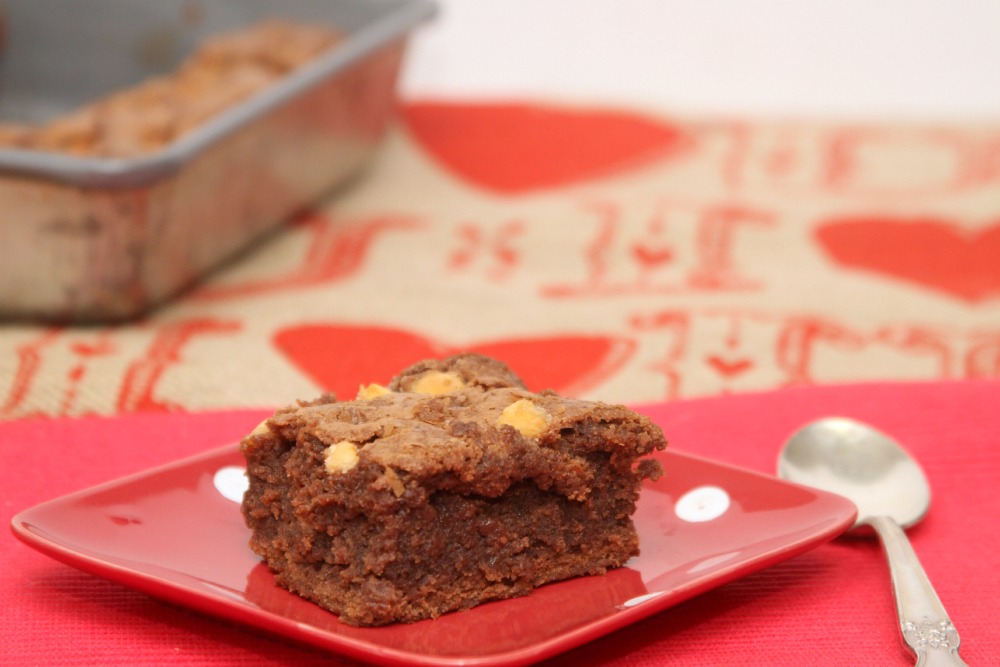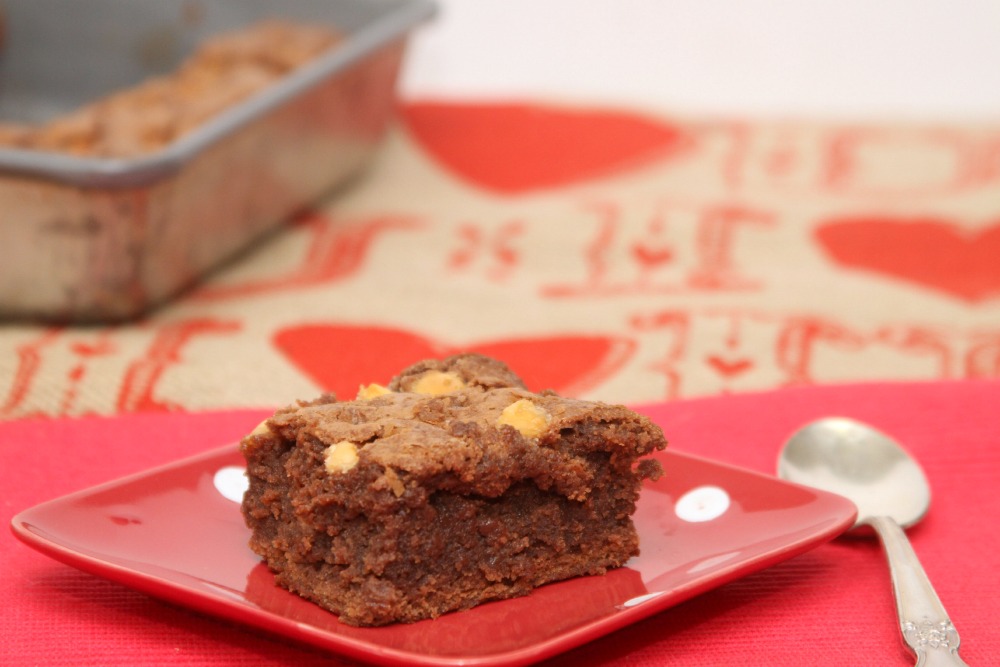 Vanilla Chip Brownie Ingredients
1 pkg. (18 oz.) milk chocolate brownie mix
1 pkg. (3.4 oz.) JELL-O Vanilla Flavor Instant Pudding
3 eggs
1/4 cup water
1/2 cup oil
1/2 cup white and chocolate chunk cookie (2-inch), divided
3 oz. PHILADELPHIA Cream Cheese, softened
cooking spray
vanilla ice cream
Vanilla Chip Brownie Directions
Preheat oven to 350°F.
In a medium-sized bowl use a fork to combine brownie mix, JELL-O, eggs, water, and oil.
Mix until all the ingredients until well blended. Add 1/4 cup of white chocolate chips and PHILADELPHIA Cream Cheese. Blend.
Pour batter into an 8×8 baking pan that has been coated with cooking spray. Sprinkle the remaining white chocolate chips. Bake for 45 minutes or until done.
Cool completely and serve with a scoop of ice cream.
***Pin Vanilla Chip Brownies to Pinterest***