I haven't had this strawberry pretzel dessert in a while, but every time I make it I'm so glad that I did. The best part, besides how good it taste plus it's easy to make and so delicious!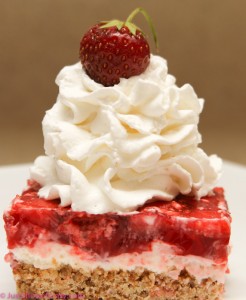 It's a great way to use up some of those strawberries you picked this year.
Crush pretzels. If you have a food processor use that to turn your pretzels into a fine crumb. If not, use a rolling pin and crush the pretzels using that.
As you can see I had to use the rolling pin. It was a good workout for my arms.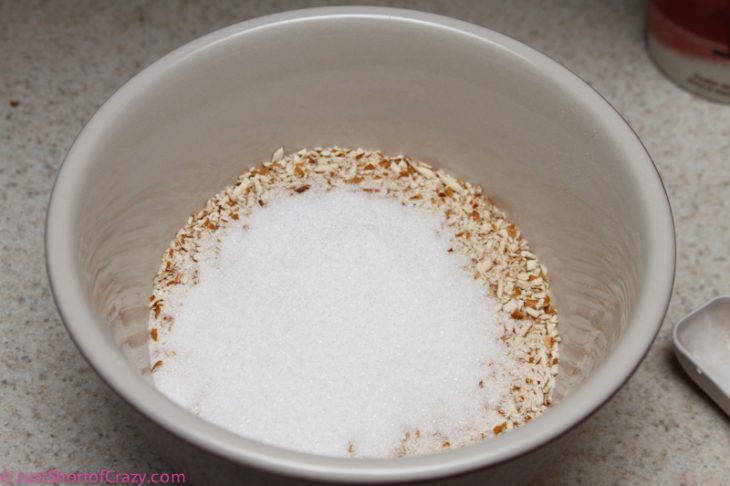 Add sugar to your crumbs in a medium mixing bowl and mix completely.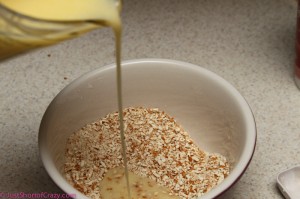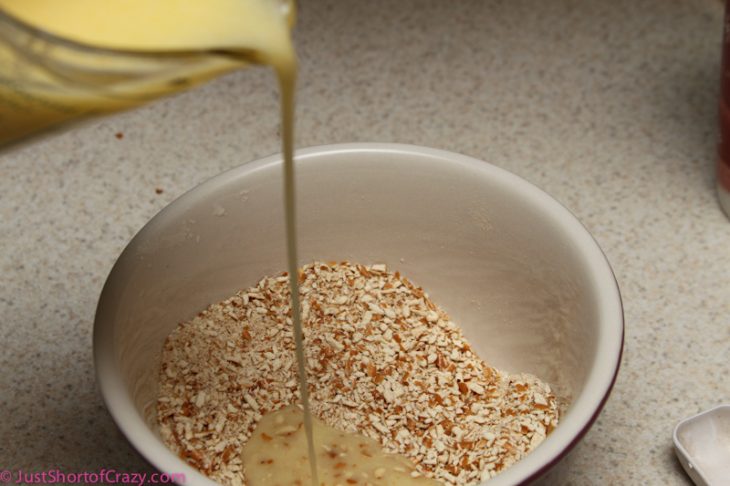 Add melted butter to the crumb/sugar combo. This was a tricky photo to take. Pouring with my left hand while shooting with my right.
Alan usually helps me, but he was sleeping in–I tend to get up bright and early even on the weekends.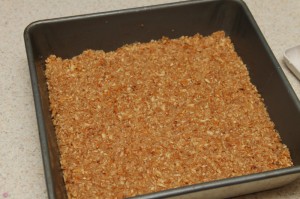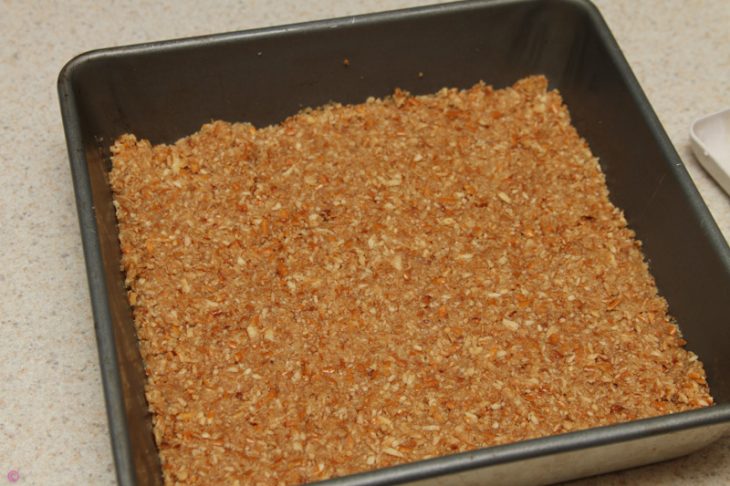 Press the crumb mixture into a pan. I only made a 1/2 recipe so I'm using a smaller pan. It's just Alan & I home this week so I didn't want to make much. Bake your crust for approx. 7 minutes.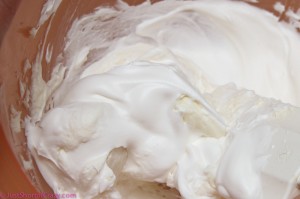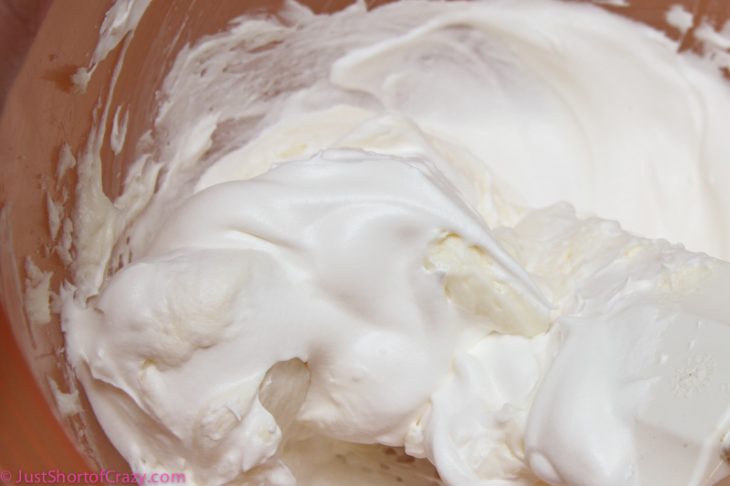 While the pretzel crust is cooling. Mix up the cream cheese filling.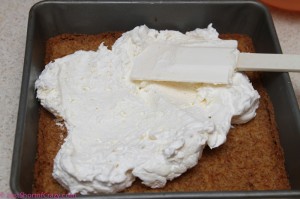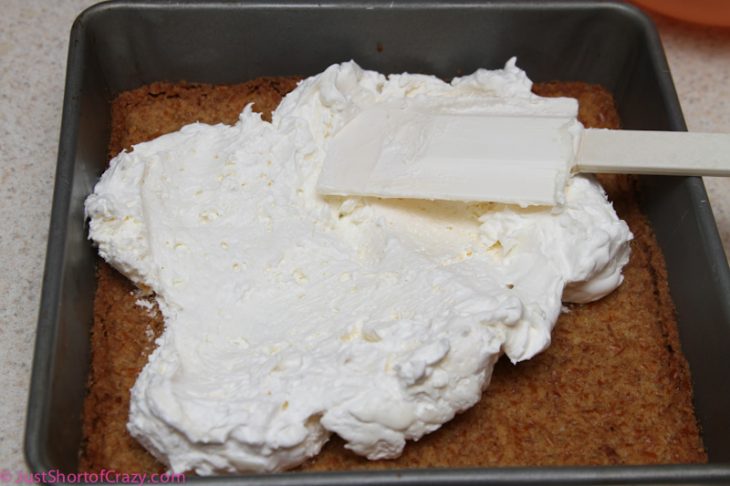 After the crust is completely cooled. Spread the cream cheese filling on top.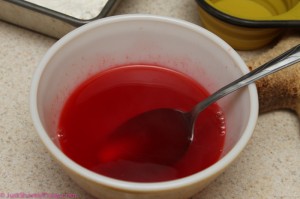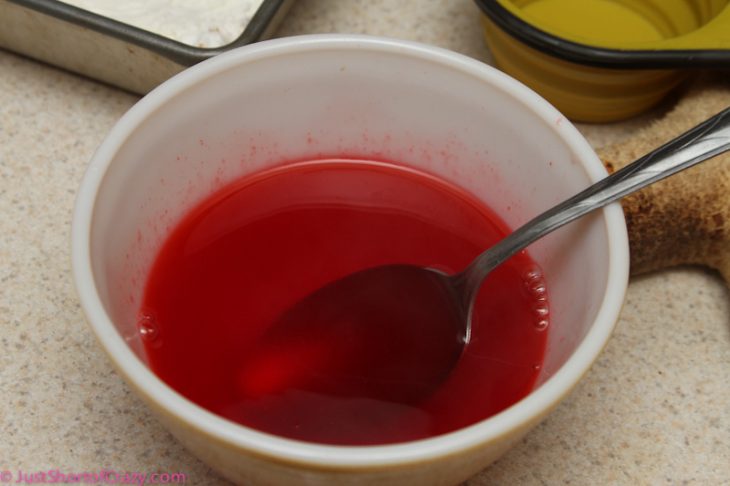 Dissolve the jello in some hot water.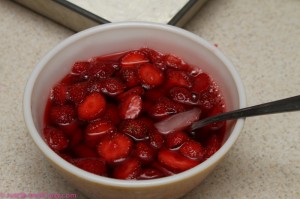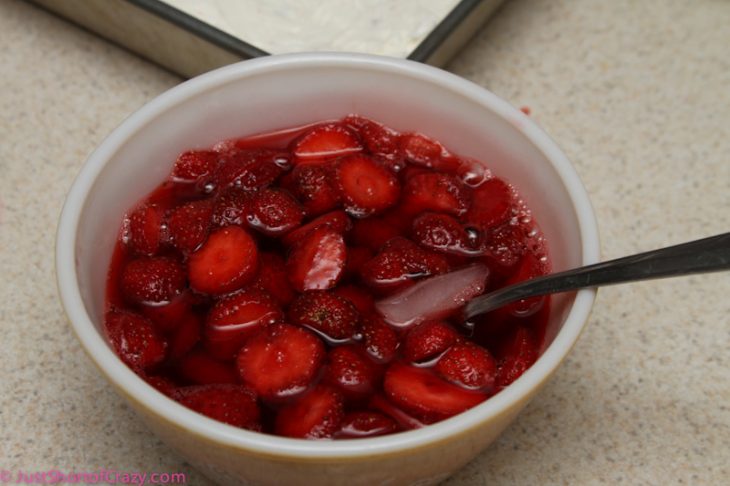 Add the strawberries. Since I was using fresh strawberries that were chilled, but not frozen, I added an ice cube to make sure the jello would set.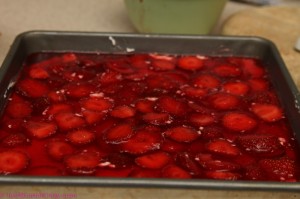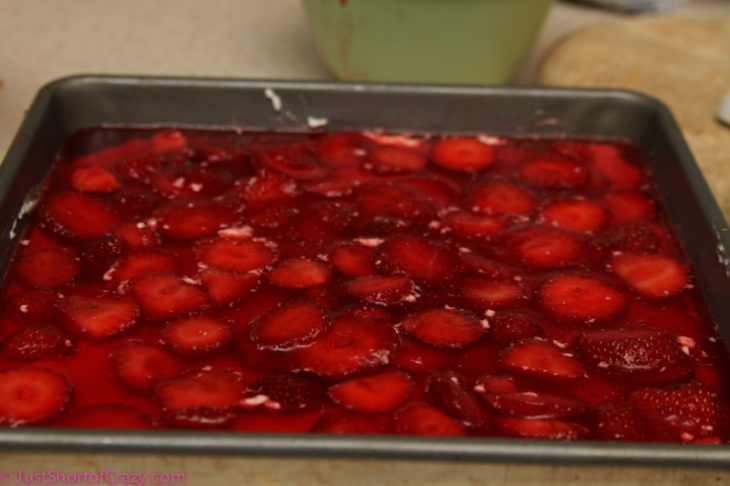 Pour the jello mixture on top of the filling.
Place in fridge and let chill until set. Serve with whipped topping.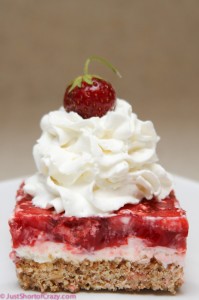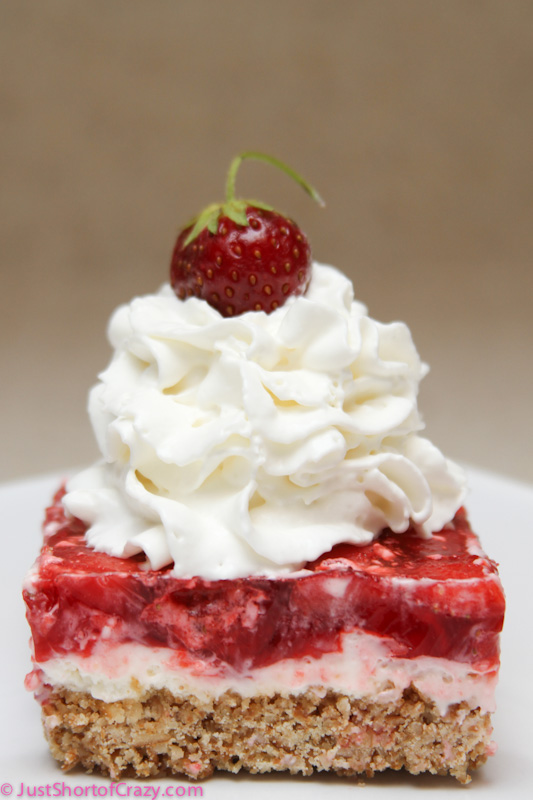 STRAWBERRY PRETZEL DESSERT INGREDIENTS
2 cups crushed pretzels
3/4 cups melted butter
3 Tablespoons + 3/4 cups of sugar
8 ounces cream cheese
8 ounces cool whip
2-3oz packages of strawberry jello
2 cups boiling water
20 ounces of frozen strawberries
Strawberry Pretzel Dessert Directions
Preheat oven to 400 degrees F.
CRUST: Mix crushed pretzels, 3 tablespoons of sugar, and melted butter together. Press into a 9×13 pan and bake for 7 minutes.
FILLING: Beat cream cheese with 3/4 cups of sugar until creamy, fold in cool whip. Spread over cooled crust.
TOPPING: Dissolve jello in 2 cups boiling water, cool slightly, mix in strawberries. Pour over filling.
Refrigerate until set.
Looking for more strawberry recipes? Here you go….