Sometimes the classics, like Strawberry Shortcake, are the best.
There will always be something new and different out there, but there is something to be said for the comfort of a good classic dessert recipe.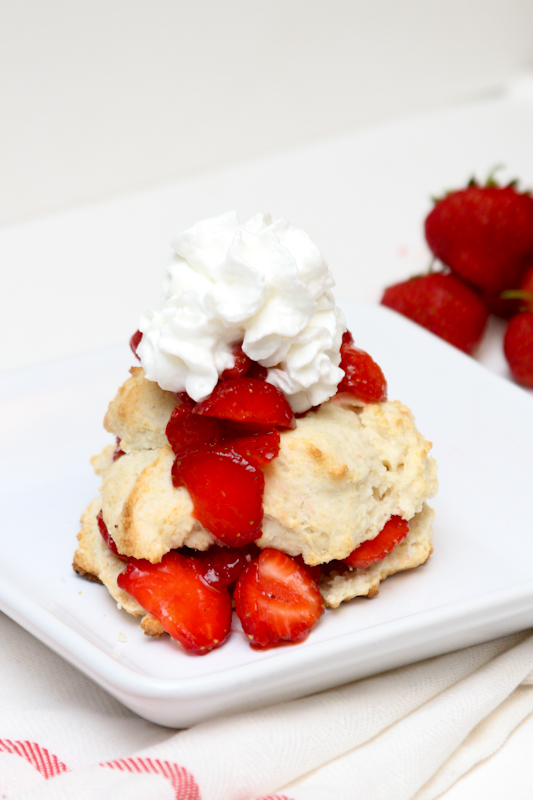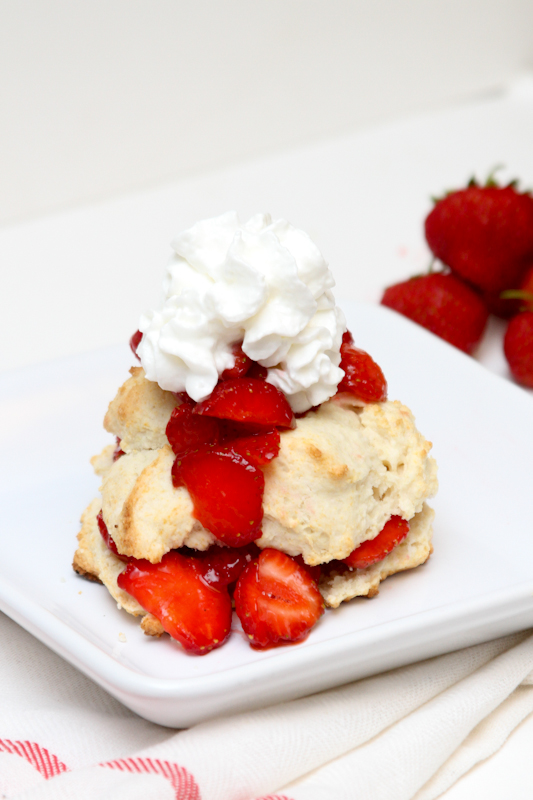 I heard of a new strawberry patch near my home so I had to check it out. When I got to the berry patch it was full of people picking berries.
Fortunately, the patch offers pre-picked berries. Personally, I'll pay the extra money to save myself the time of picking fruit.
I purchased 14 pounds of berries which MIGHT be enough to get us through December. Of course, some of those were made into a big ole bowl of strawberry shortcake.
I have a feeling I'm going to have to go back and buy another 15 pounds or so to make sure we make it through to the next strawberry season.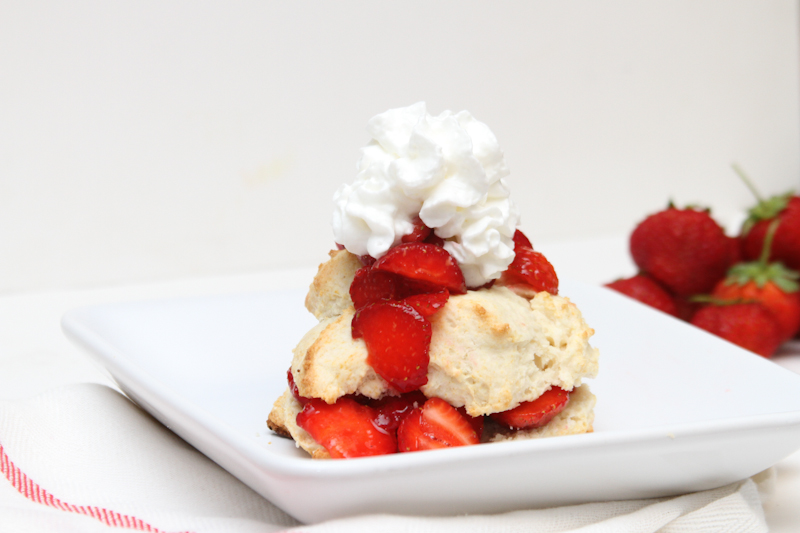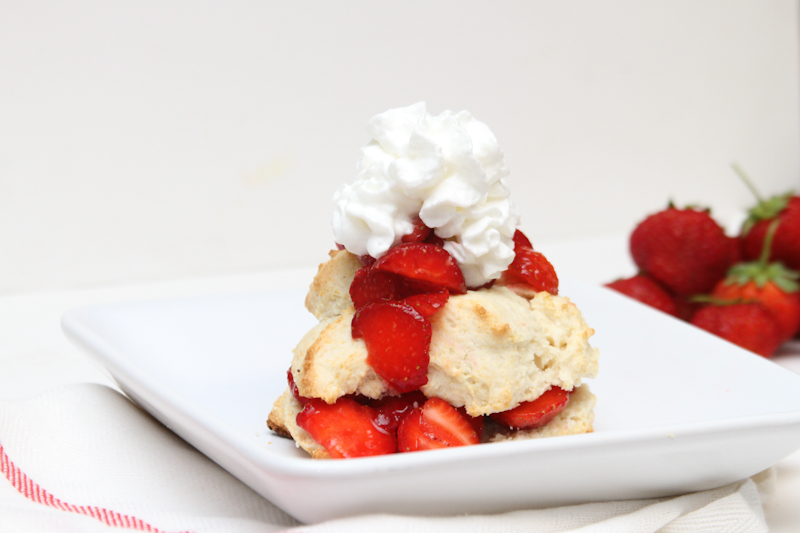 The next batch of berries I buy will probably be made into jam and a few more delicious desserts.
I may try my hand at some strawberry ice cream or a triple berry coffee cake. Although, strawberry crepes are calling my name.
Have I mentioned that strawberries are one of my favorite fruits? June in Michigan is one of my favorite times of year 🙂
What is your favorite strawberry dessert?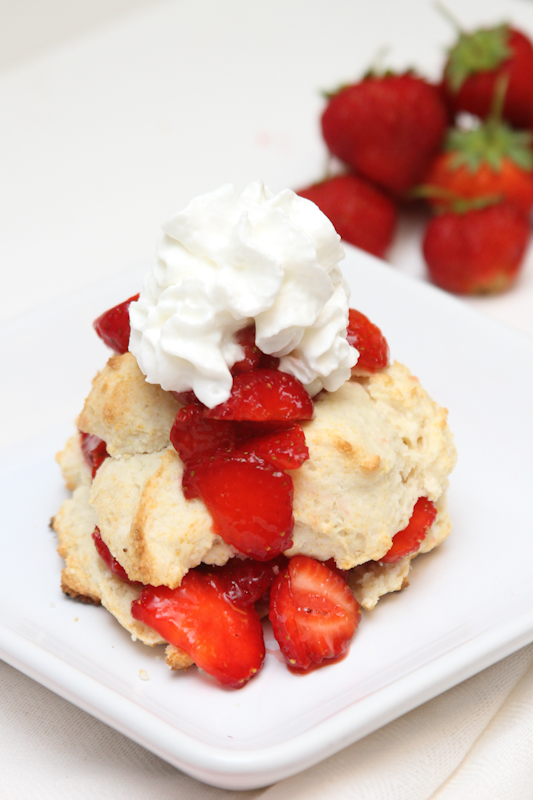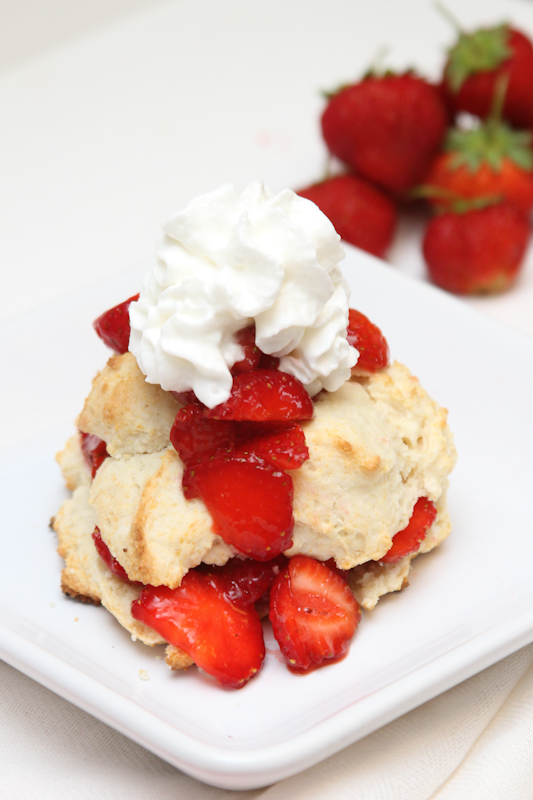 CLASSIC STRAWBERRY SHORTCAKE RECIPE
Classic Strawberry Shortcake Recipe
Author:
Prep time:
Cook time:
Total time:
Ingredients
Biscuits (makes 6 shortcakes)
2 1/3 cups Bisquick
2/3 cup milk
3 tablespoons sugar
3 tablespoons butter, melted
Strawberries
4 cups sliced strawberries
1/2 cup sugar
Reddi Whip
Enjoy while the summer berry season is here.
Instructions
In a medium bowl combine Bisquick, milk, sugar, and butter. Divide batter into 6 equal parts and drop onto ungreased baking sheet. Bake at 425 degrees F for 10-12 minutes.
In another medium bowl mix together the strawberries and sugar.
Assemble shortcakes. Split a biscuit in half. Place bottom half in a bowl or on a plate. Spoon strawberries
on top, place other half of biscuit on top with additional berries and finish off with a healthy amount of Reddi Whip.
Pin Strawberry Shortcake To Pinterest