Coconut Shortbread Delights another delightful recipe I found in this months issue of Everyday with Rachel Ray. These were really easy to make and the chocolate dipped sides made them perfect.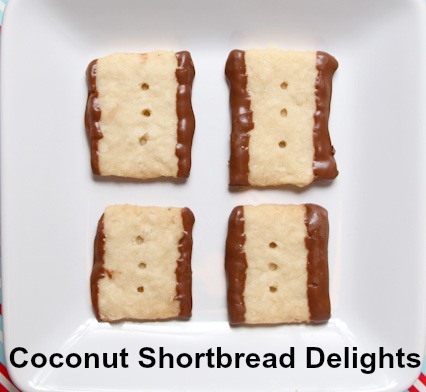 I really need to stop baking so many cookies. I'm running out of people to give them to. Alan is off work for the holidays so I can't send them to his work anymore.
I've been making really small batches of cookies so we don't have very many in the house.
What do you do with all your extra holiday cookies?
Coconut Shortbread Delights
Prep time: 30 mins
Cook time: 25 mins
Total time: 55 mins
Serves: 2 doz
Ingredients
3/4 cup shredded coconut
1/2 cup of confectioners' sugar
1 1/2 cups of flour
1 1/2 sticks of butter, room temp
1 tsp. vanilla extract
1/2 tsp. lemon extract
1/4 tsp. salt
4 oz milk chocolate
Instructions
Preheat the oven to 325 degrees. Line 1 cookie sheet with parchment paper.
In a bowl toss coconut and confectioners' sugar together. Add flour and mix together.
In a different bowl blend together the butter, remaining confectioners' sugar (6 Tbsp), vanilla, lemon extract, and salt. When well blended add the nut flour and mix until everything is incorporated.
On a floured surface roll out dough to 1/3 inch thick. Cut into small rectangles. Place on cookie sheet and chill in fridge for 20 minutes.
Bake for 20-25 minutes, until golden brown. Remove from oven and use a wooden skewer to make 4 holes in the cookies. Let cool on pan.
Melt the chocolate and dip long sides of the cookies. Let cool until set, at least 1 hour.
3.1.09
recipe adapted from the December 2012 issue of Everyday with Rachel Ray
Pin To Pinterest!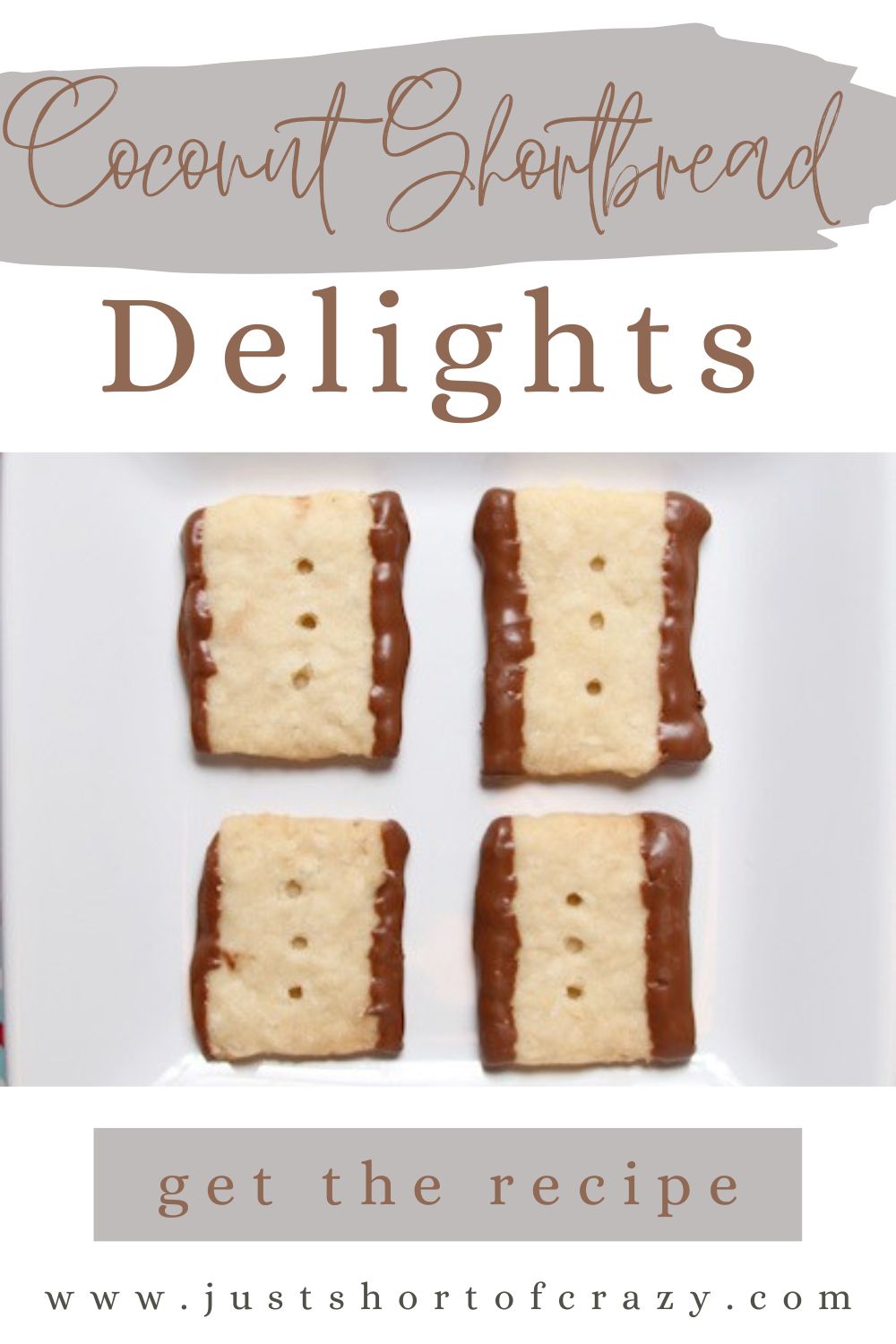 Here are some more cookie recipes!