Some days I just don't want to get up early and make breakfast or, quite honestly, make breakfast at all.
This overnight oatmeal recipe is as easy as dumping steel cut oats, dried fruit, brown sugar and water into a slow cooker before falling into bed at night.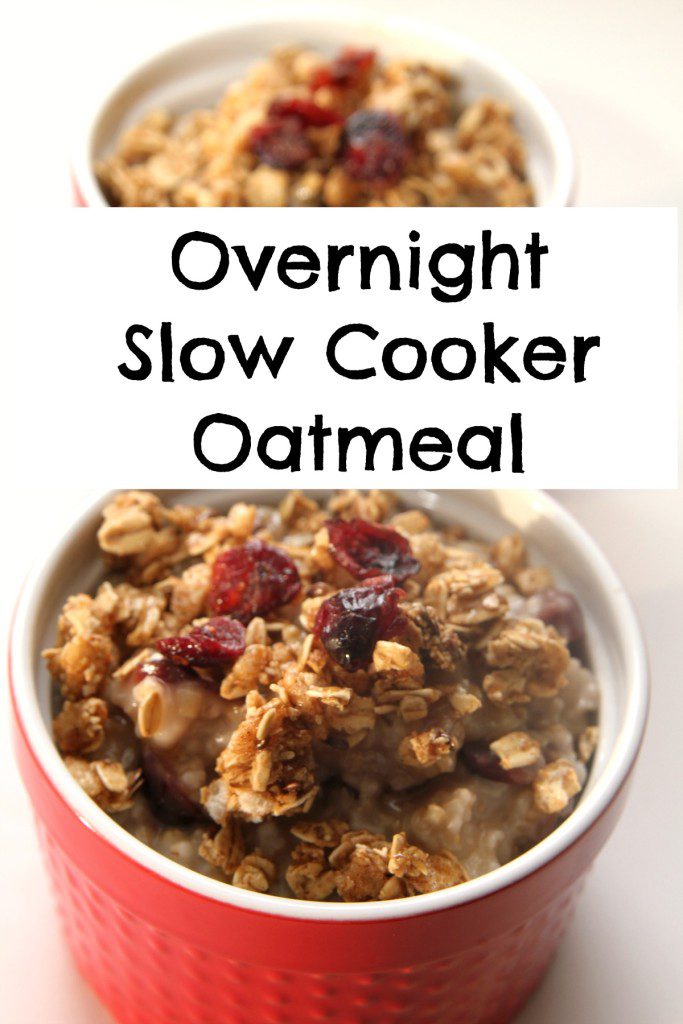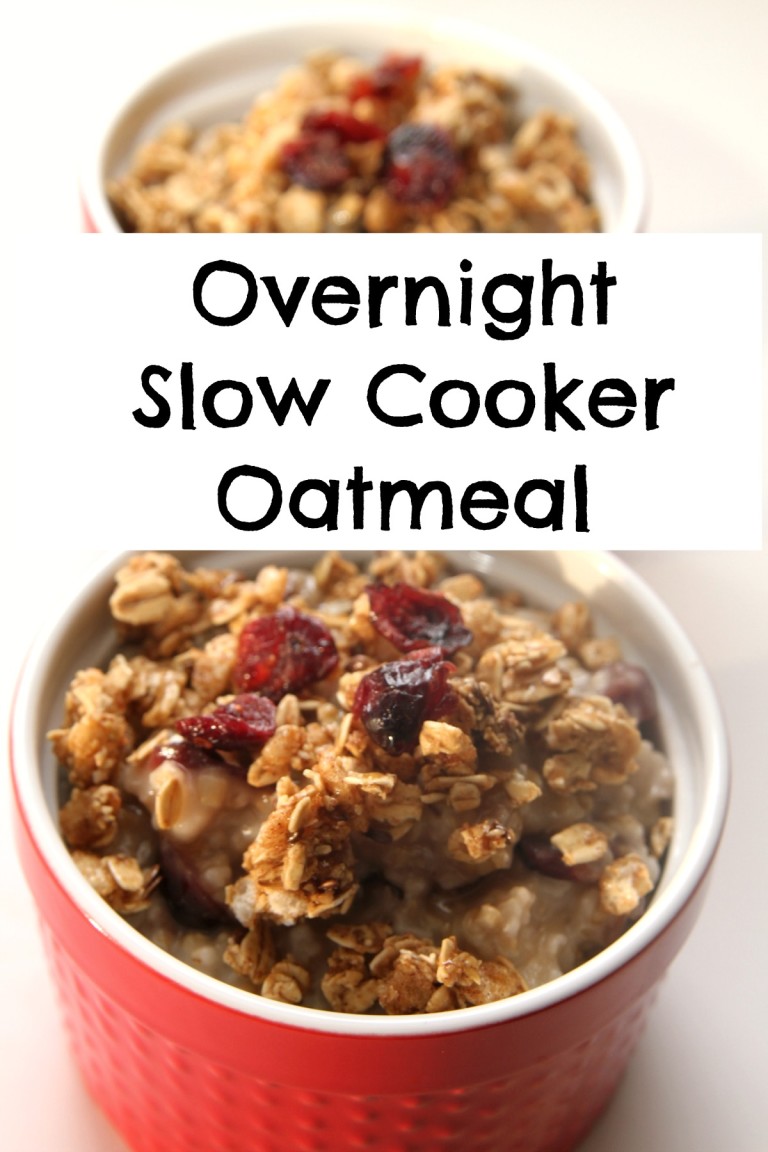 In the morning you wake up to a hearty breakfast. I top my oatmeal with granola and then drizzle it with maple syrup. It is so very good and requires no work. Get up, get ready for work, eat a delicious breakfast and get to work.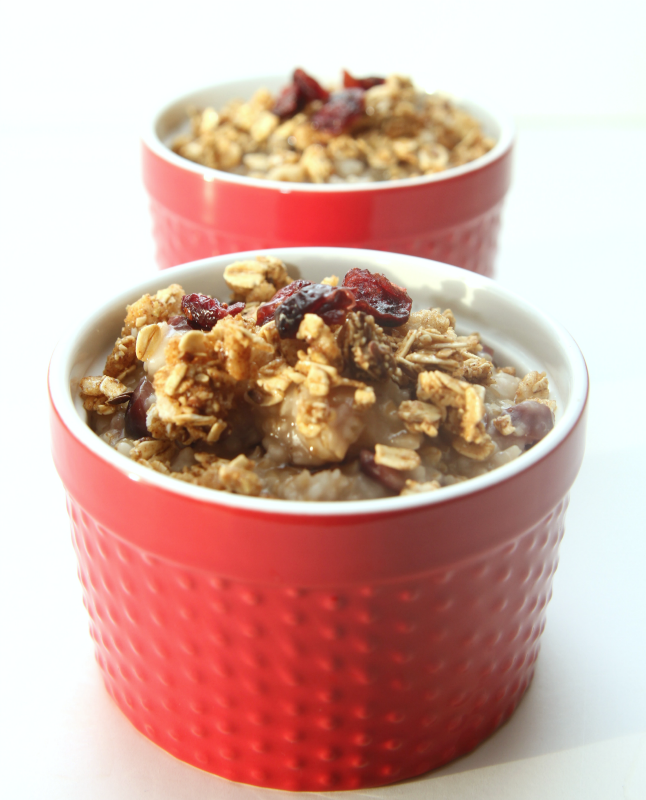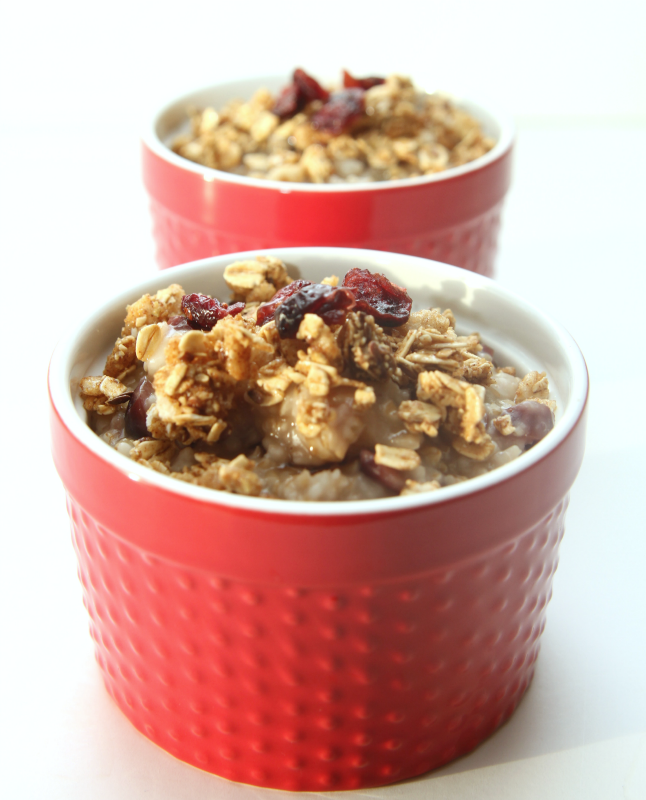 What makes it even better is that it is perfect the next morning as well. I make a double batch and reheat in mornings. Sometimes I have to add a bit of water if it looks too dry, but other than that it is just as delicious the next day.
I use dried cranberries in this recipe, but you can substitute any dried fruit. You could use dried figs, apricots, cherries, or mango's instead. If you aren't a fan of maple syrup you can drizzle honey.
Living in northern Michigan we have access to delicious maple syrup from friends and neighbors. I'd say we are a little spoiled, but I love that we have local maple syrup at our fingertips.
If you have access to maple syrup from a northern state I highly recommend using it in all your favorite recipes.
Overnight Oatmeal Recipe
1 cup steel cut oats
4 cups water
1 cup dried cranberries
1 apple, peeled, cored and chopped
1/8 cup brown sugar
maple syrup
granola
Place steel cut oats, water, cranberries, apple and brown sugar in slow cooker.
Cook on low overnight.
Serve topped with granola and a drizzle of maple syrup.
Pin This Quick AN Easy Recipe To Pinterest: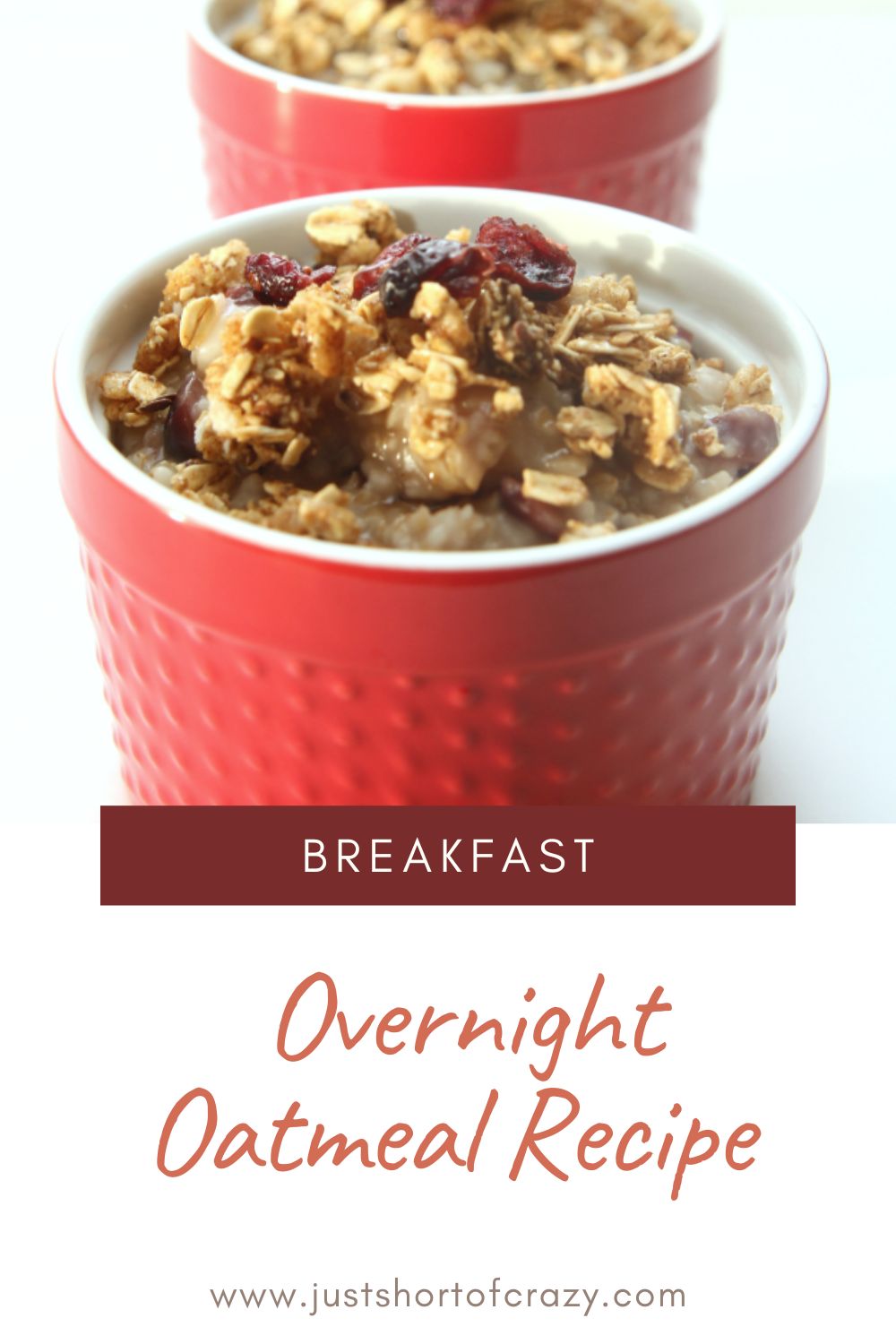 More Recipes For Busy Mornings