There are so many reasons to grab your passport and head across the ocean to Japan, but these festivals will top your list and make you want to go to Japan right now.
Of course, beyond the festivals, there is delicious foods and intriguing attractions. Read on to learn more.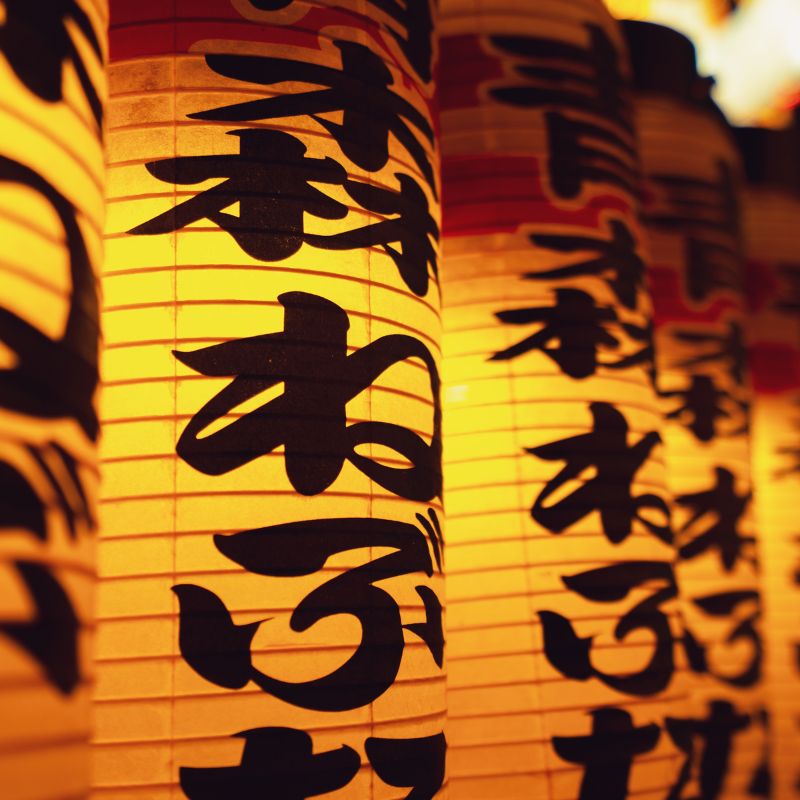 Nearly 2 million people flood the streets of the district of Asakusa to take part in what's considered one of the wildest and largest festivals in Japan. This festival, which usually takes place over the third full weekend in May, celebrates the three founders of Sensoji Temple.
Throughout the entire weekend, you'll find the streets brimming with tourists and locals, food stalls, and festival games, all while Japanese drums and flutes continuously serenade the crowd.
It all begins on Friday afternoon with a large procession called Daigyoretsu Parade. A Shinto ceremony is held immediately upon arrival at Sensoji Temple and Asakusa Shrine.
Male dancers are adorned in happi coats with their yukata while the female dancers are adorned in amigasa with their yukata when performing a traditional dance while holding unique instruments, called Binzasara, that have a similar vibe to an accordion but are made up of strung together bamboo.
To round off the evening, the first of the more than one hundred portable shrines takes to the streets accompanied by Japanese musicians.
These shrines, or mikoshi, symbolically carry the Shinto deities, bringing good fortune to the locals as they're paraded through the streets all weekend long.
The fun has only begun as Saturday features the mikoshi from the 44 neighborhoods of Asakusa. The nearly one hundred shrines are also paraded to Sensoji Temple and Asakusa Shrine then carried back to their neighborhoods to bring good luck.
You'll even see women and children carrying their shrines.
Gear up early Sunday morning to watch a fascinating competition between the revelers, who will all be wearing matching festival attire, vie to carry one of the three main mikoshi.
Spectators are not allowed past the entrance gates as the competition can get a little crazy, posing a possible danger to outsiders.
After a couple of hours of serious competition, the mikoshi is paraded off in different directions with the goal of passing through every street by the end of the day, finally ending back at Asakusa Shrine.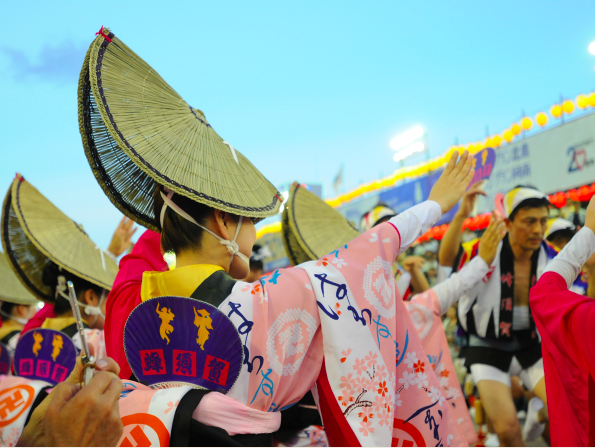 (c)http://www.chushikokuandtokyo.org/
"It's a fool who dances and a fool who watches! If both are fools, you might as well have fun dancing!"
You'll know it's Awa Odori when you hear these words being chanted throughout the streets of Tokushima City.
Awa Odori is one of the Japanese traditional arts that has lasted for over 400 years. It is held nationwide from August 12-15th but none are larger than what you'll find in Tokushima.
This dance festival found its roots from a whole bunch of happy drunks attempting to dance while celebrating the newly built Tokushima Castle back in 1587. Thus the Awa Odori is characterized by energetic rhythm and irregular steps.
Folk dances are also performed to welcome the souls of ancestors in the Bon season. During the day you can find several dozen dancers on stage performing the famous Selected Awa Dance.
By evening, excitement will build with great fervor all throughout the city. All sorts of musical instruments including drums and gongs and flutes fill the air.
You'll be hard-pressed not to join in on the dancing.
If you find yourself in Shikoku in the middle of October, don't miss out on yet another festival full of culture and excitement.
Gigantic gold floats with huge silver tassels in the shape of taiko drums are paraded along the streets, carried by men and boys as young as 16.
These floats, representing the 47 neighborhood teams, weigh upwards of 2 tons. The main events of this festival involve "fighting" over who can perform some incredible feat with the float.
You'll see men attempting to throw the floats into the air or holding them up as long as possible to boast their strength. The teams have been known to ram each others' floats in an attempt to knock the other over.
It's really no surprise that this festival is often referred to as the Otoko Matsuri or "Men's Festival."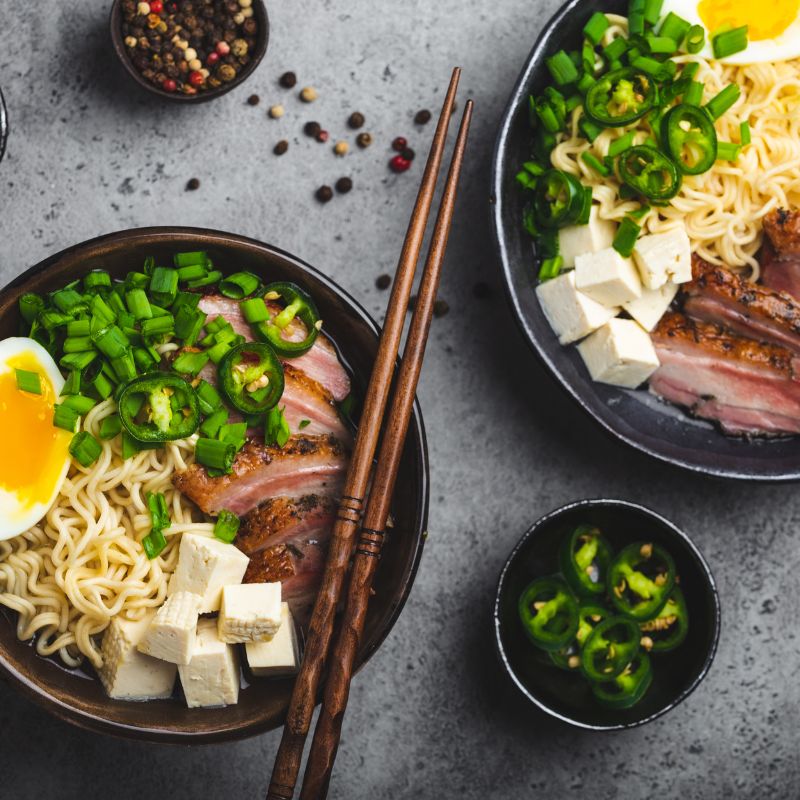 What To Eat While In Japan
While you are in Japan enjoying the festivals be sure to indulge in some delicious foods.
Ramen – This dish is so common and popular it has practically become a byword for Japanese food. This Ramen is nothing like the cheap packages you can find at the grocery store.
Authentic Japanese Ramen will please your taste buds with its traditional salt, soy sauce, and miso flavors, or try more exotic flavors like the pork curry.
Sushi – Get adventurous and try some authentic Japanese sushi which combines vinegar rice and seafood. Raw fish is the most common ingredient, but if you're not so keen on that, you could try the boiled prawns or the grilled conger eel.
Be sure to find a restaurant close to a fishing port for the best tasting sushi.
Karaage – It may look like the fried chicken we know, but the soy sauce, salt, and various other spices give these starchy fried chicken bites a whole different flavor. You'll find variations on this dish depending on where you go.
Tonkatsu – A thick slice of pork, battered, coated in breadcrumbs, and fried to perfection, is usually served alongside shredded cabbage. A rich, sweet brown sauce is drizzled on top.
Sukiyaki – Meat and vegetables are stewed in an iron pot with a sweet sauce known as warishita. This hot pot meal is often simmered right on the table and shared.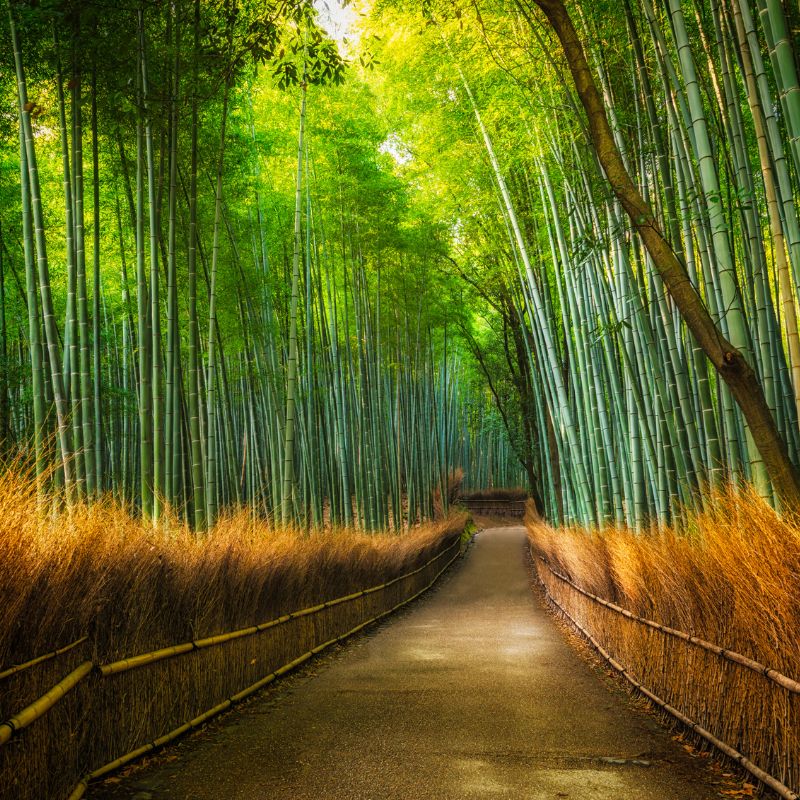 One-of-a-Kind Attractions
While you are in Japan absolutely make sure you stop by these attractions!
Arashyama Bamboo Grove – The insane beauty of this forest will leave you in awe. You'll simply be blown away by the height of these bamboo! Listen to the beautiful sound the swaying bamboo surround you with and soak in this forest that is unlike any other.
Rainbow Karaoke – Karaoke is quite popular in Japan so you don't want to miss out on taking to a microphone! This particular karaoke is located in Shibuya.
You'll find several rooms each with their own themes. Some will even offer instruments. In true to Japanese style, the rooms are private so you won't have to worry about singing in front of strangers.
Robot Restaurant – This place is sort of beyond description but I'll do my best. There are robots and dancers and space gorillas and robotic snakes and sharks with laser beams on their heads. Make sure to book a reservations!
All your senses won't even know what to do with it all, and you'll find yourself looking forward to going back!
More information can be found here: http://www.chushikokuandtokyo.org/
***PIN FESTIVALS THAT WILL MAKE YOU WANT TO GO TO JAPAN RIGHT NOW TO PINTEREST***