Lets make some Brownies!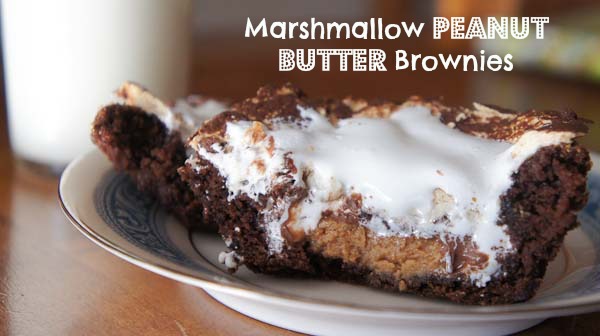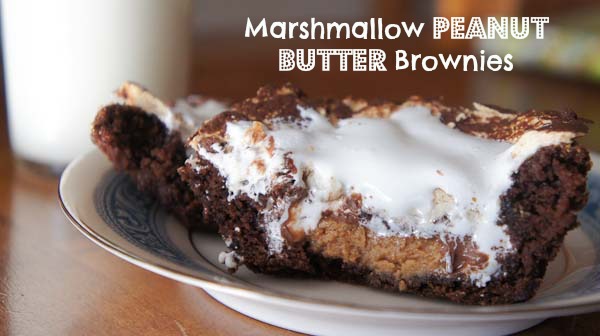 I was trying to decide what I wanted to bake last month and remembered that Em had been craving brownies. Plain old boring brownies weren't exciting enough so I scrounged through the cabinets to see what else I could add to them.
I came across mini peanut butter cups and marshmallow whip and thought I could make it into some tasty brownies.
Em was thrilled with the end result. She is my brownie tester and she gave them 2 thumbs up. That is a high compliment since her brownie palate is pretty refined.
For all my chocolate loving readers out there this is a recipe just for you. I mean, really, where can you go wrong when you combine the goodness of peanut butter with chocolate and then add some marshmallow whip to the top.
Plus, I'm using all prepackaged ingredients in this recipe so it isn't very time consuming to put together. Perfect for those last minute guest that just called to say they are swinging by or the potluck you forgot you were suppose to take dessert to.
You'll look like a kitchen rock star when you show up with this dessert to share.
This recipe is so easy to prepare. It takes just a couple of ingredients and you'll have tasty marshmallow peanut butter brownies in no time at all.
MARSHMALLOW PEANUT BUTTER BROWNIE INGREDIENTS
Brownie Mix, mixed according to box directions
Mini peanut butter cups, unwrapped (use amount of your choice, a few or a lot)
Marshmallow whip
MARSHMALLOW PEANUT BUTTER BROWNIE DIRECTIONS
Pour brownie mix into prepared pan, push mini peanut butter cups into batter in a random order.
Bake brownies according to package directions.
Remove brownies from oven, let cool approximately 10 minutes.
Spoon marshmallow whip on top. Do not try to spread until the whip starts to melt. It should easily spread across the top of the brownies. If it doesn't want to easily spread it should spread as it melts.
Serve with ice cold milk.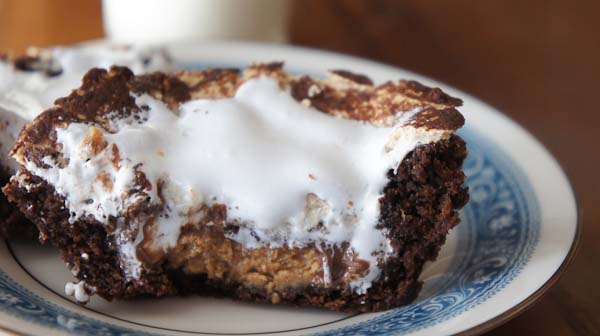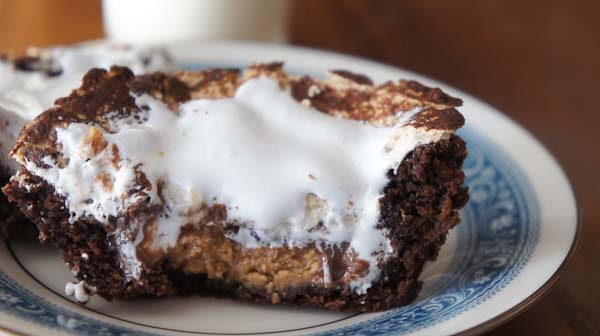 Pin this delicious treat to Pinterest!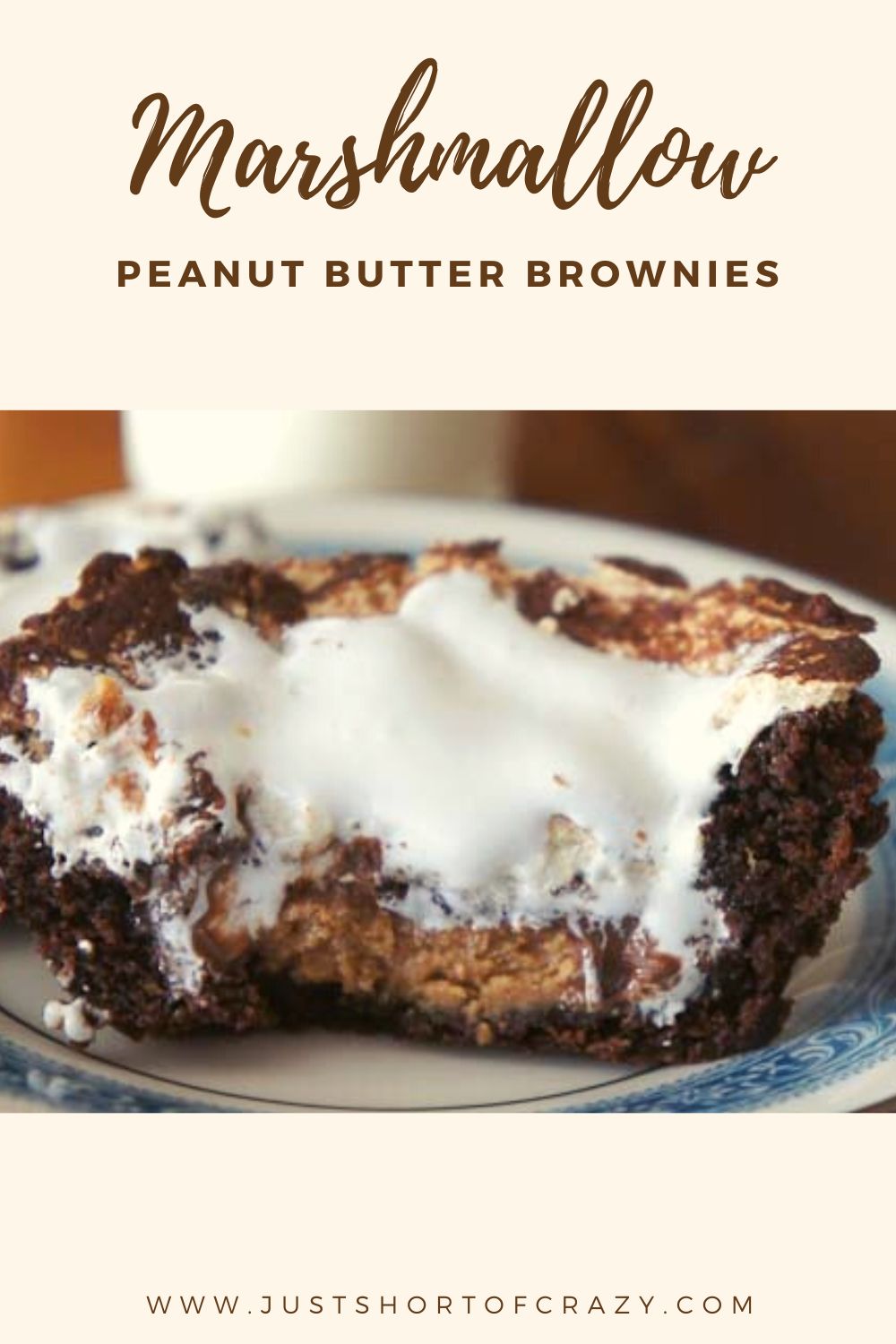 Here are some more brownie recipes to try out!