Last year I was in the Finger Lakes region of New York and took a crepe making class. I swore I was going to make crepes all the time after that and, as you can probably guess, that didn't happen.
What did happen is life and the crepe mix just sat in the pantry.
So, I finally bought a crepe pan and proceeded to make my first crepes with two of my favorite things – strawberries and rum!
Introducing what is sure to become famous, my Drunken Strawberry Crepe Recipe. Crepes are so easy to make I'm not sure why I put it off so long.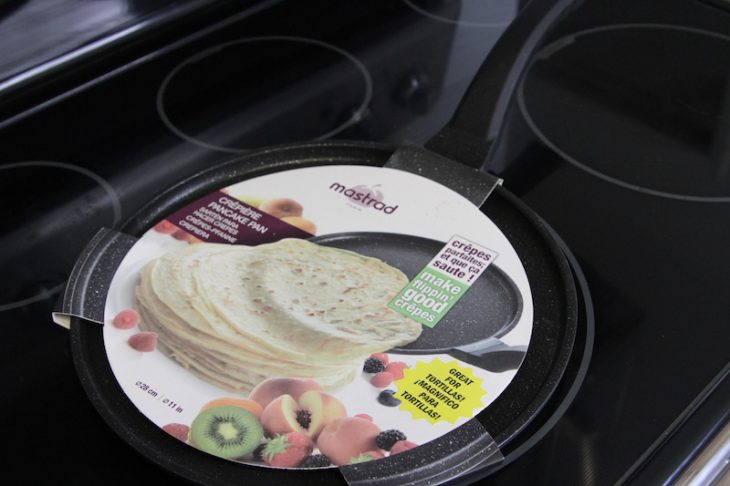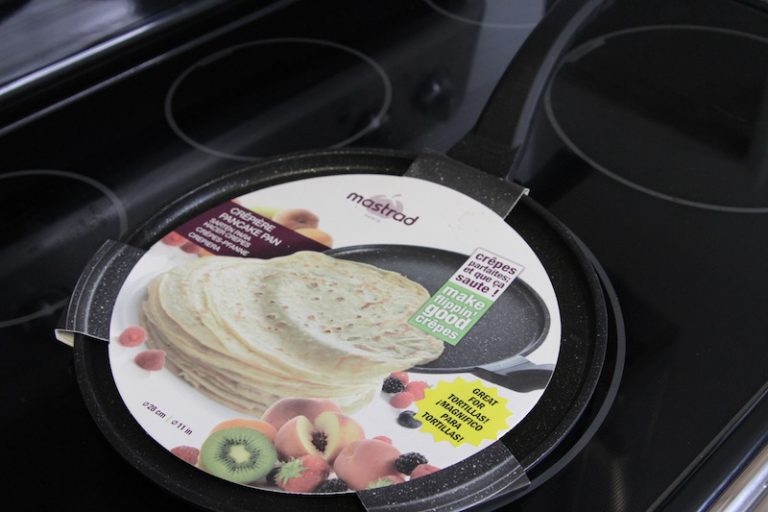 Having a good crepe pan is pretty essential to making great crepes. I only used a bit of oil on the pan to make the crepes and they cooked up beautifully.
Well, beautifully, in my opinion, I need to work a little on my crepe rake technique to get the crepes as thin and even as I'd like but for a first time try I think I did pretty darn good.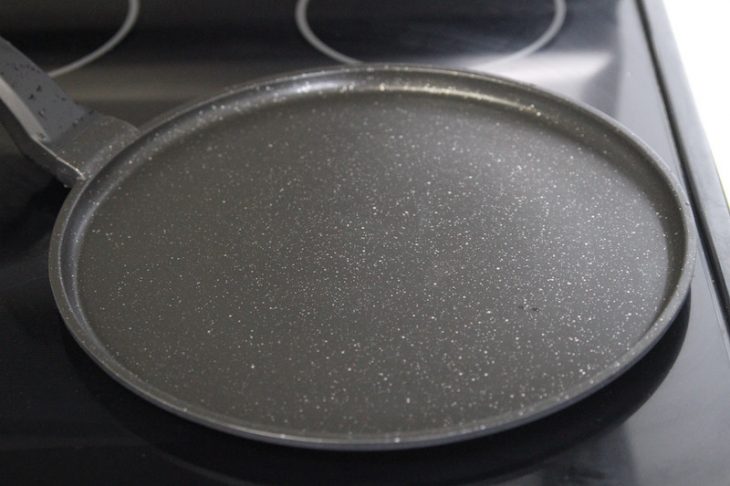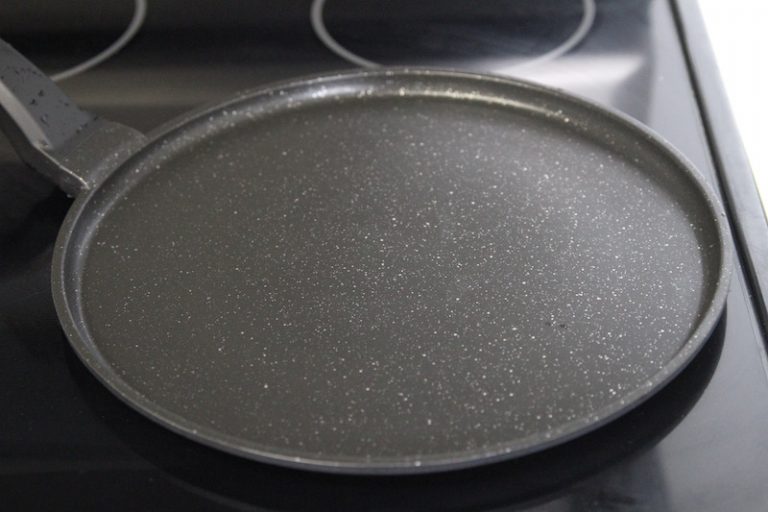 You want to get your pan good and hot to make the crepes.
A bit of oil on it (maybe 1/4 teaspoon), pour on the batter, use a crepe rake and spread the crepe as thin as possible.
Cook about 45-60 seconds on one side, flip over and cook 15 seconds. Done! It's going to take you a few tries to get it right, but it will be worth it.
Once the crepes are made set them aside and make the drunken strawberry filling.
Actually, you should probably make the strawberries the night before but if you don't it's ok.
I made mine right before I started making crepes and they were fine but next time I'll make them earlier so the strawberries can really soak up the rum.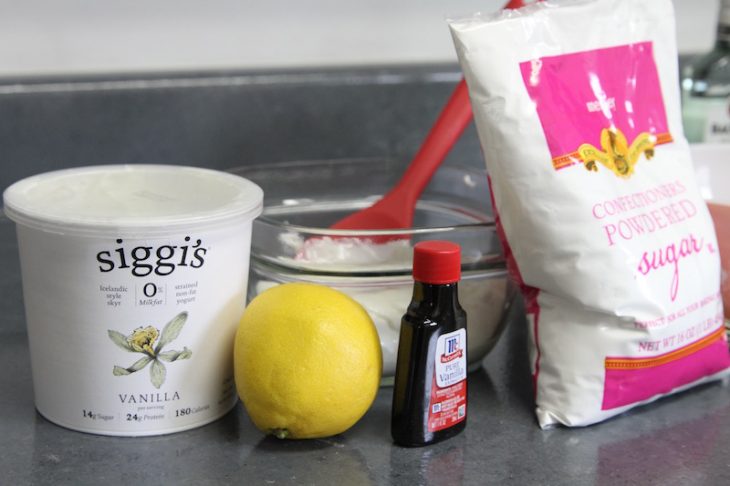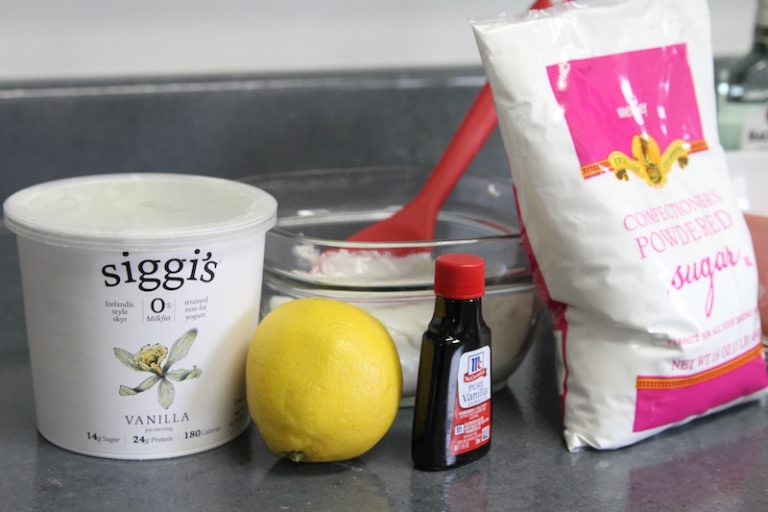 Drunken Strawberry Crepe Recipe Filling Ingredients
1 quart of strawberries, hulled and sliced
2 ounces of rum
1 cup of vanilla greek yogurt
1/4 cup of powdered sugar
1 teaspoon of vanilla
Zest of one lemon (adjust according to taste preference)
Drunken Strawberry Crepe Recipe Filling Directions
In a medium bowl mix strawberries and rum. Set aside, but toss strawberries every so often to evenly coat with rum.
In another medium bowl mix together yogurt, powdered sugar, vanilla, and lemon, set aside.
Drunken Strawberry Crepe Recipe Ingredients & Directions
1 cup of flour
2 eggs
1 cup milk
2 tablespoons butter, melted
1/4 teaspoon salt
Mix all ingredients in a medium sized bowl until smooth. Pour a 1/4 cup of batter onto a HOT Mastrad crepe pan, use rake to make crepes thin (hack: if you don't have a rake simply tilt pan in circular motion until batter is thin)
Cook for approximately one minute or until crepe is lightly browned. Use a spatula to loosen edges of crepe and flip over. Cook about 30-45 seconds.
Fill crepes with drunken strawberries and yogurt filling, fold and serve.
***PIN DRUNKEN STRAWBERRY CREPE RECIPE TO PINTEREST***