Brownies are one of Em's favorite sweet treats. I surprised her the other day by whipping up a batch of banana walnut brownies.
Personally, I don't like brownies. They have too much chocolate for me, but Em & Alan really like them.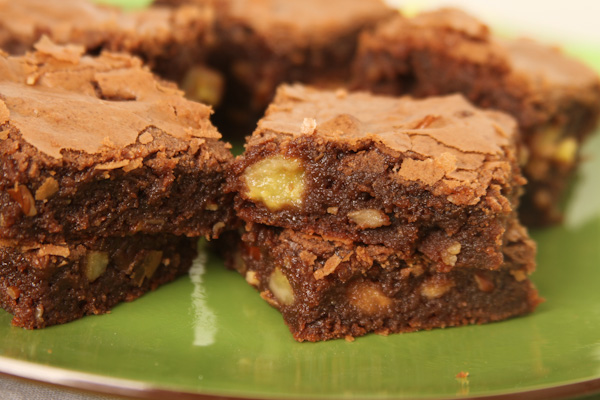 I attempted to make these just a little healthier by adding some banana to them. It was an attempt to put some fruit in this other wise very sweet treat.
I took a nibble of one and wasn't a fan, but Em really liked them and even enjoyed the banana flavor in them.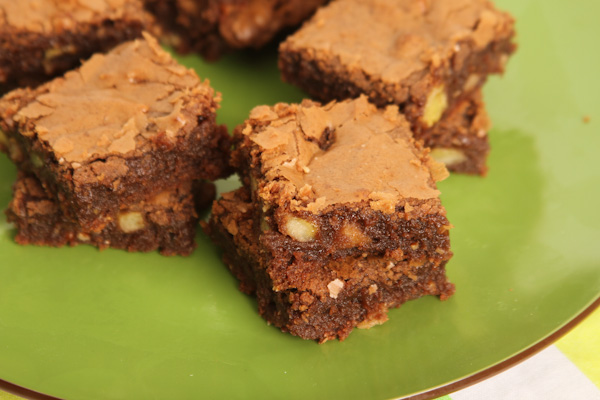 I'll just go on record right now and say that getting really great photos of brownies is a bit challenging.
I don't love how these photos turned out, but at least they show all the yummy goodness that is hiding inside these brownies.
Banana Walnut Brownies Recipe
Nonstick cooking spray
1 package milk chocolate brownie mix
1 package (4-serving-size) instant banana vanilla pudding and pie filling mix
1/2 cup vegetable oil
1/4 cup International Delight Vanilla Iced Coffee
2 eggs
1/2 cup finely chopped pecans or walnuts
1 small banana, chopped
Preheat oven to 350 degrees. Spray a 9×13 baking pan with cooking spray.
In a large bowl mix together brownie mix and pudding mix. Mix in oil, International Delight Vanilla Iced Coffee, and eggs. Stir in nuts and gently fold in banana.
Pour batter into pan and bake at 30 to 35 minutes or until done.
Cool on a wire rack.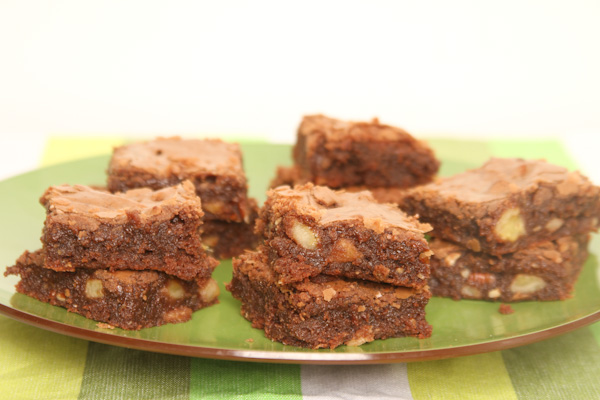 When I asked Em if she wanted to add anything about these brownies she said they are spoon licking, bowl licking and pan licking good and gives them two thumbs up for adding them to the comfort food list.
I believe her exact words were "Who cares about the calories. those brownies are awesome!"
Pin This Recipe To Pinterest:
More Dessert Recipes: