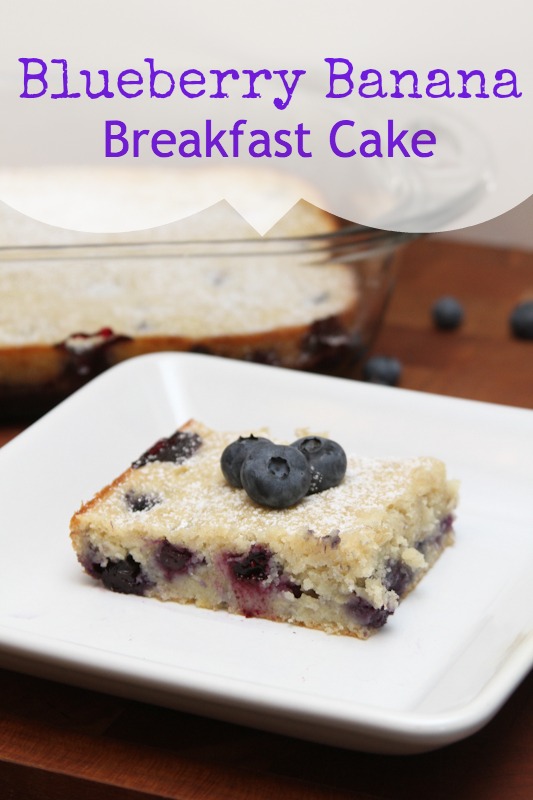 Summer is in full swing her in northern Michigan and I am completely in love. Walking through the farmer's markets there is so many colorful fruits and vegetables to select. I love all the options that this time of year brings. Michigan berries are some of my favorites. Strawberries, blueberries, raspberries, cherries and more currently fill the fruit bowl. I had a few bananas that needed to be used and decided to make a blueberry banana breakfast cake.
This technically started out as a banana bread recipe, but I added a few things here and there and then poured the batter into a 9×13 pan instead of a bread pan. I'm too impatient to wait for a loaf of banana bread to bake. Hence the 9×13 pan so it bakes faster.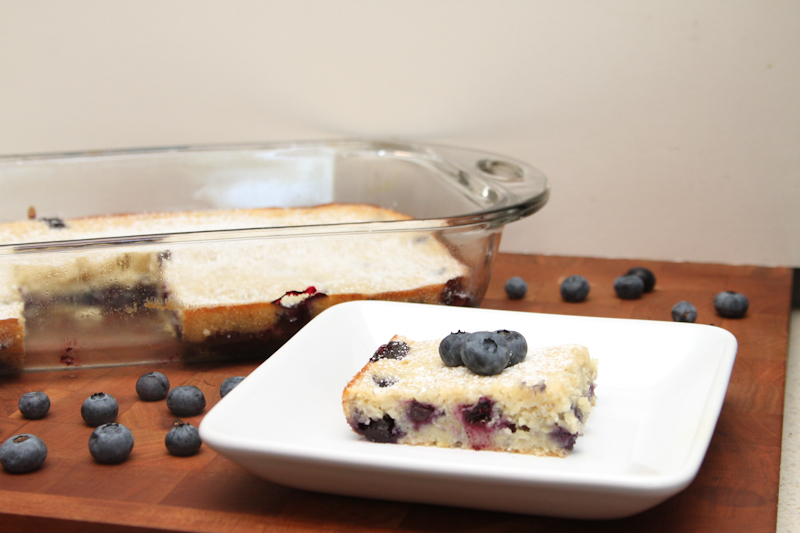 I mixed this all in one-bowl. I know lots of bakers will tell you to mix the dry ingredients together in one bowl and the wet ingredients in another bowl and then mix the two together. I'm sure there is a very good reason for this, but using one bowl has always worked well enough for me and that is how I mixed up this batter.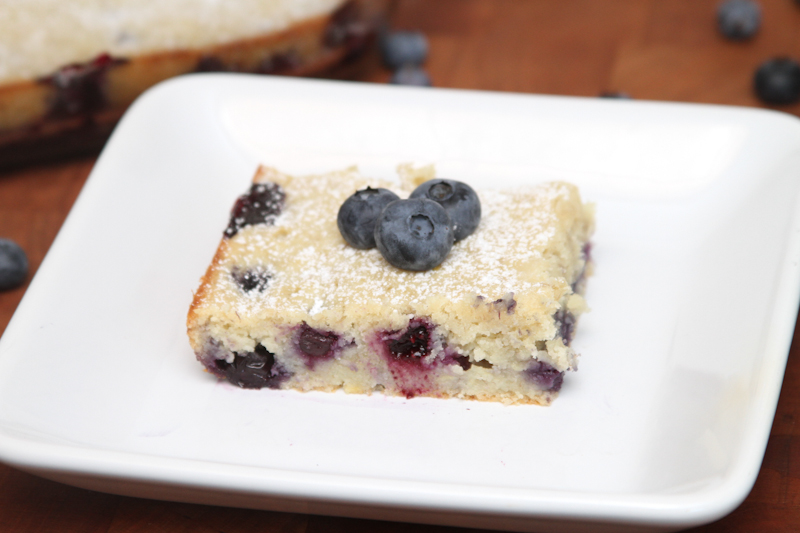 Blueberry Banana Breakfast Cake Recipe
1 3/4 cups all-purpose flour
1 teaspoon baking powder
1/8 teaspoon baking soda
1/4 teaspoon salt
1/2 cup unsalted butter, at room temperature
1 cup sugar
2 large eggs
1/4 cup buttermilk
1/2 teaspoon vanilla extract
3 ripe bananas, mashed
1 cup blueberries
In a medium bowl combine flour, baking powder, baking soda and salt. Add butter, sugar, eggs, buttermilk and vanilla.
When mixed add bananas then fold in blueberries.
Spread in 9×13 pan. Bake at 350 degrees for 15-20 minutes or until done.