Ahhhh, summer. The season of pool parties, backyard bbq's, family reunions and camping. For us, it's the most active time of the year.
Living in northern Michigan we cherish these hot summer days because we know they won't last for long. It's also the season for taking a dish to pass to our favorite social events.
I have a pasta salad that is perfect for all our summer get together needs.
Pasta salad is one of my favorite dishes to take to picnics, backyard bbq's and summer get-togethers. It's easy to make, keeps well and is liked by most everyone.
Plus, when I have to feed a crowd it's easy to double or even triple the recipe.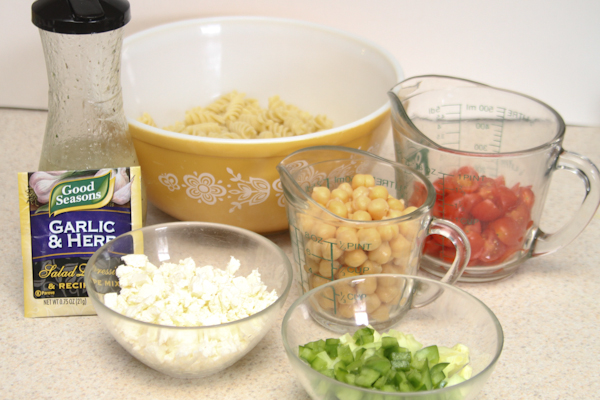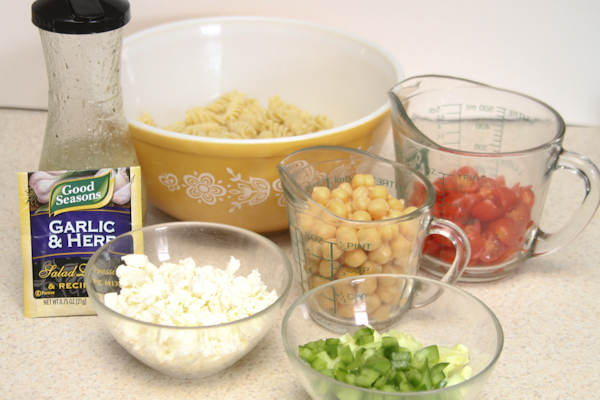 I love using my Kraft Cruet to mix up salad dressings. I find the dressings to be full of flavor and the perfect addition to summer salads.
For the summer pasta salad, I mix up a packet of Good Seasons Garlic & Herb salad dressing.
If you don't have one of these handy, dandy cruets plan on adding one to your kitchen.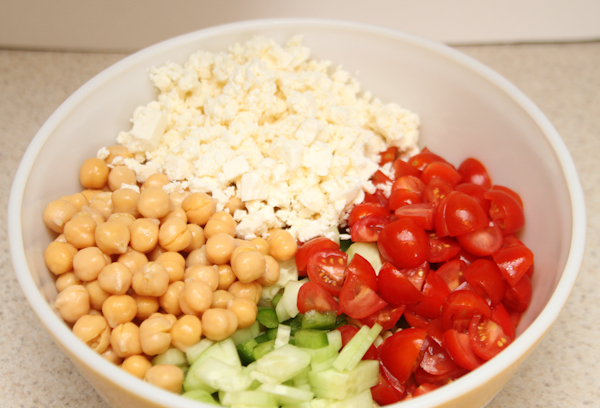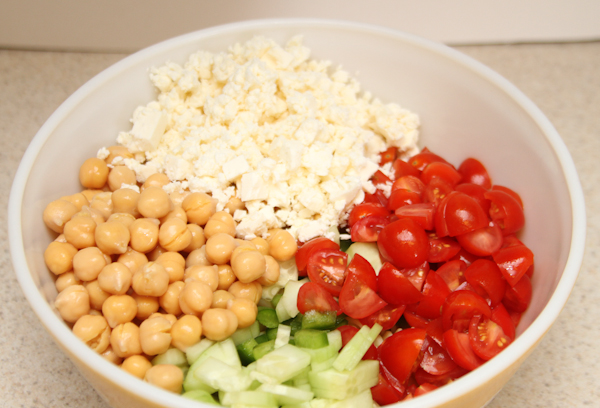 As with most pasta salad recipes they can be altered to fit the taste of your family and friends. I have a friend that doesn't like peppers so I just eliminate from the salad when I know she will be at an event.
Em is lactose sensitive which is why I use my favorite Athenos feta cheese, but if you aren't a fan of feta you can substitute with a cheese of your choice. I would recommend using a Kraft shredded cheese of your choice.
Speaking of Kraft, they have a great selection of salad recipes and bbq recipes on their site. I love finding new recipe ideas for summer get-togethers.
Click here for the full summer pasta salad recipe.
Pin Summer Pasta Recipe to Pinterest