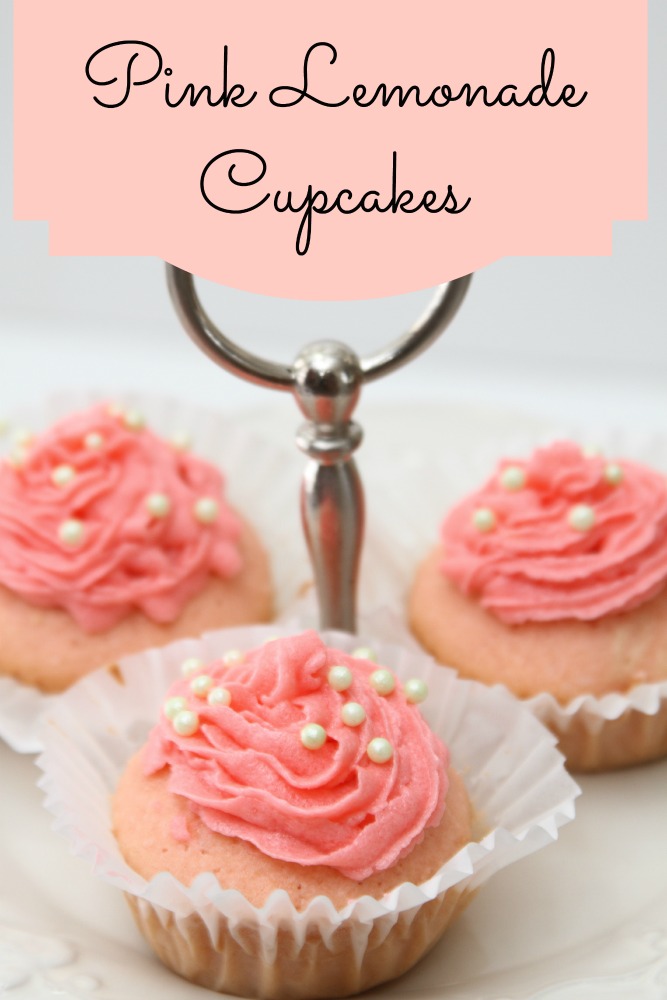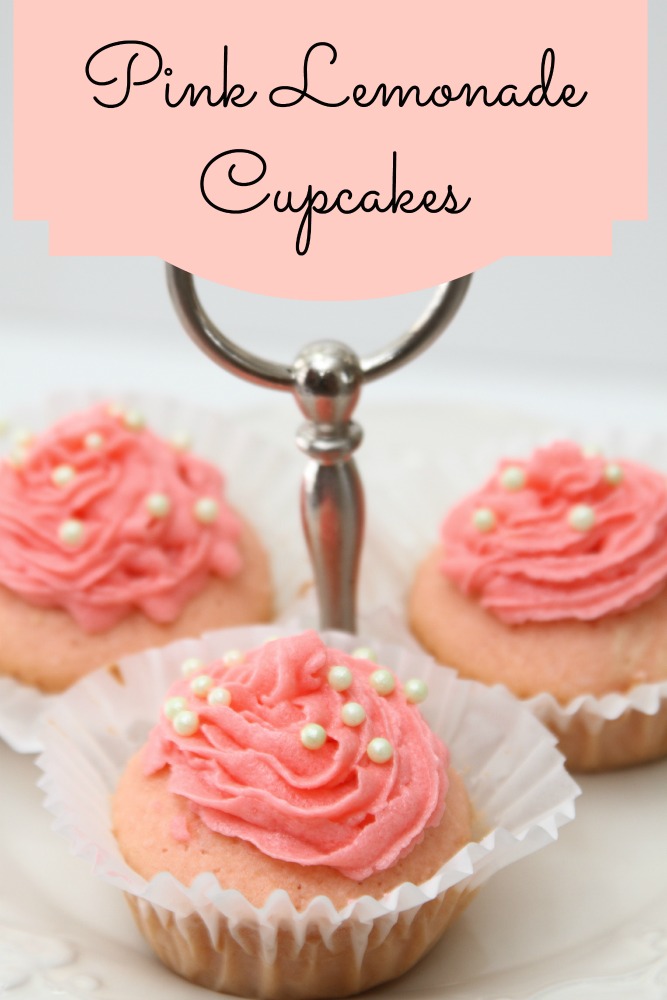 Nothing screams summer more than pink lemonade cupcakes. I know that you may be reading this in the winter, but regardless of the season, these pink lemonade cupcakes are sure to be a hit. What I love about these cupcakes is that I usually have most of the items on hand. I may have to buy lemons, but everything else is generally in the pantry.
Pink Lemonade Cupcakes
I love the idea of a sweet but tart cake, and these are just what you want.  Pink lemonade cupcakes are sweet with just a hint of lemon leaving  your taste buds wanting more.  Of course, given they are pink, they make an excellent choice for a baby shower, bridal shower, or girls birthday.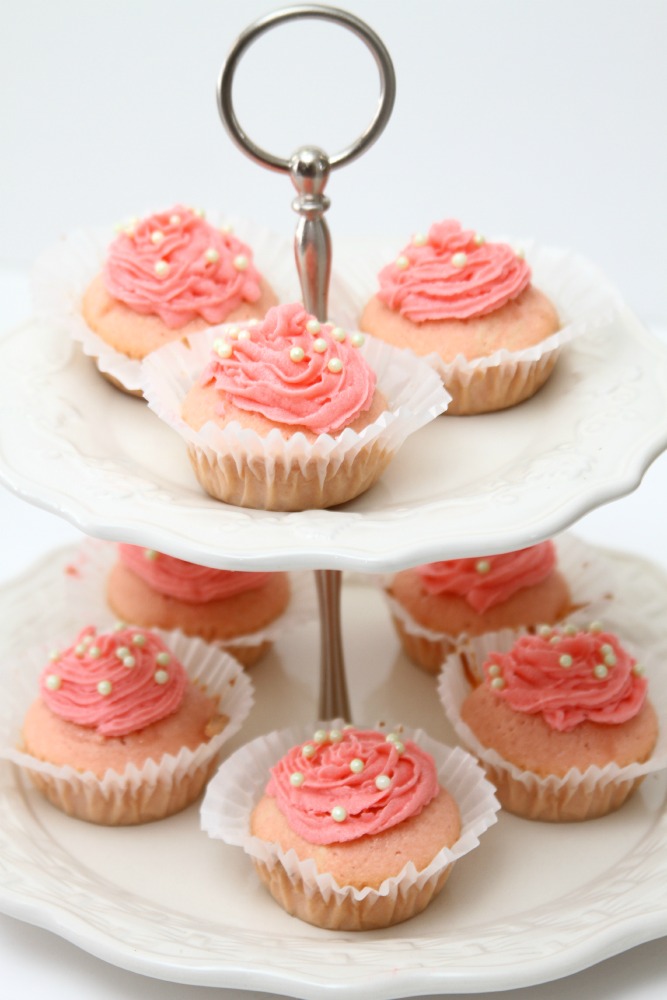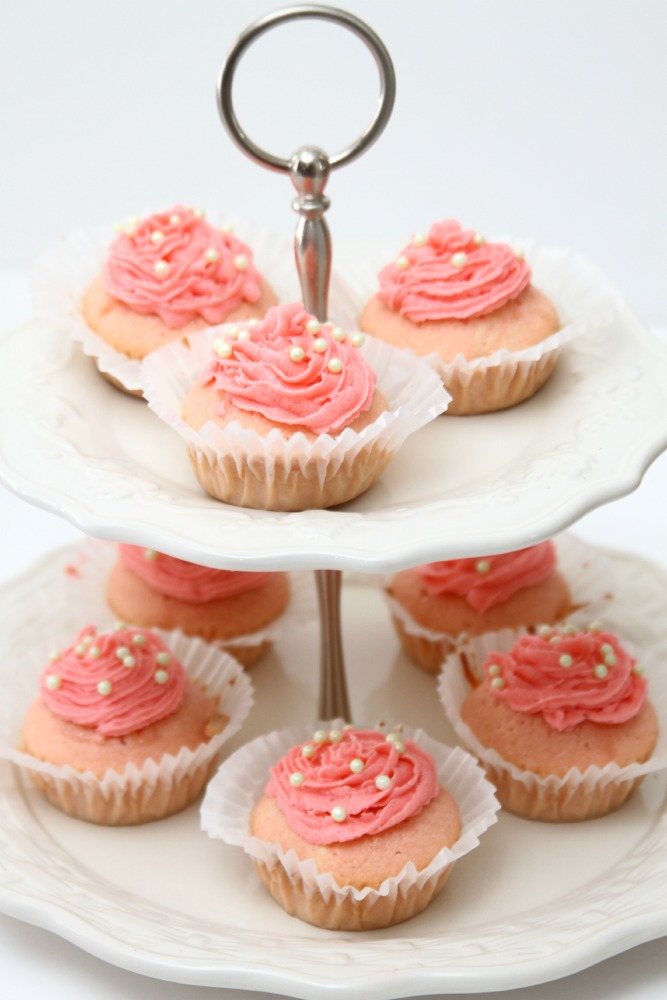 The directions for these from scratch pink lemonade cupcakes are easy to follow.  Since they are so simple to make, I always feel good about taking on that class snack list, or volunteering to make them for a party.  It takes just a bit of work in the kitchen, and I have super moist and delicious cupcakes that everyone is raving over.  What woman wouldn't want to be told she is a great chef?
If you prefer, you can leave the pink food coloring out and make these simply a delicious lemon cupcake.  The flavor stays the same, and they can be matched to any theme.  Add green for St. Patrick's Day or blue for Easter!  There are a ton of great options for this delicious moist cupcake recipe!
Pink Lemonade Cupcakes Recipe
1 cup flour
1/4 tsp baking powder
12 cup butter, soft
1/2 cup sugar
2 extra large eggs, beaten
pink food coloring
1/4 cup granulated sugar
juice of 1 lemon
BUTTERCREAM FROSTING
1/2 cup unsalted butter, soft
Juice and finely grated rind of 1/2 lemon
4 tablespoon heavy cream
1 3/4 cups powdered sugar
pink food coloring
Preheat oven to 350
Put 6 paper liners in a cupcake pan
In a large bowl, mix together flour and baking powder. Add butter, sugar and eggs. Blend well (can use a hand or stand mixer0 Mix in a little pink food coloring to color the batter pale pink.
Divide the batter equally into the paper liners. Bake for 15-20 minutes or until do ne.
In a small saucepan add the sugar and lemon juice, heat gently, stirring until the sugar dissolves. Cool for 15minutess.
Poke holes in the tops of the baked cupcakes and generously brush them with warm lemon syrup.
BUTTERCREAM FROSTING
In a small bowl, mix the butter, lemon juice, and lemon rind, beat with an electric mixer for 2-3 minutes, until pale. Mix in the cream and slowly add powdered sugar. mix 2-3 minutes until light and fluffy. Add pink food coloring, if desired.
Frost cupcakes and add sprinkels
You can top these pink lemonade cupcakes with our pink buttercream icing recipe, then sprinkle with pink sugar crystals or the super cute candy pearls like shown.  I love using a specialty icing tip and a pastry bag to pipe the icing onto cupcakes making them look even more professional.  That little hint of a special candy accent works to add just the polish you need for these to look professionally made for your next party or event.
More cupcake recipes: