Looking for a twist on the traditional martini consider a ginger lime martini.  When I travel I enjoy visiting different distilleries around the United States and on a trip to Lake Charles, Louisiana I was able to visit Bayou Rum Distillery and it was here that I was able to find a very tasty silver rum to make this amazing ginger lime martini recipe.
Ginger Lime Martini Ingredients
2 oz Bayou Silver Rum
2 oz Califia Ginger Limeade
1 oz Cranberry simple syrup (recipe below)
One fresh squeezed Lime
Ginger Lime Martini Directions
Combine all ingredients into a martini shaker add ice and shake for about 30 seconds, then pour into sugar rimmed Martini glasses.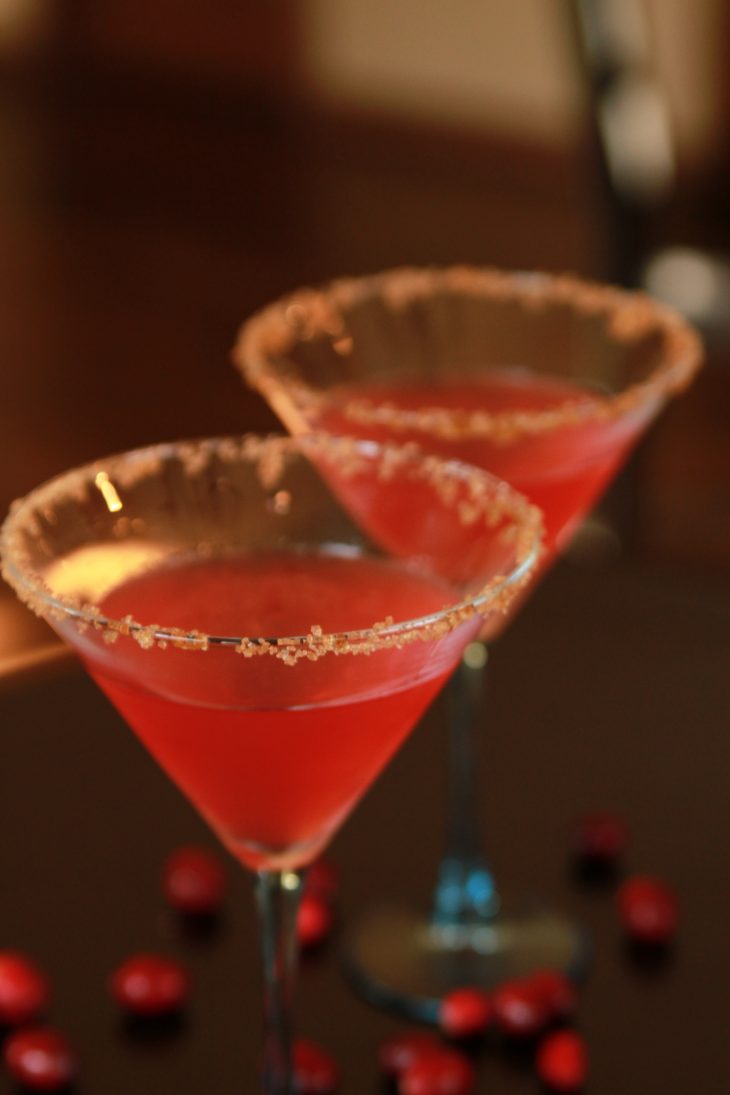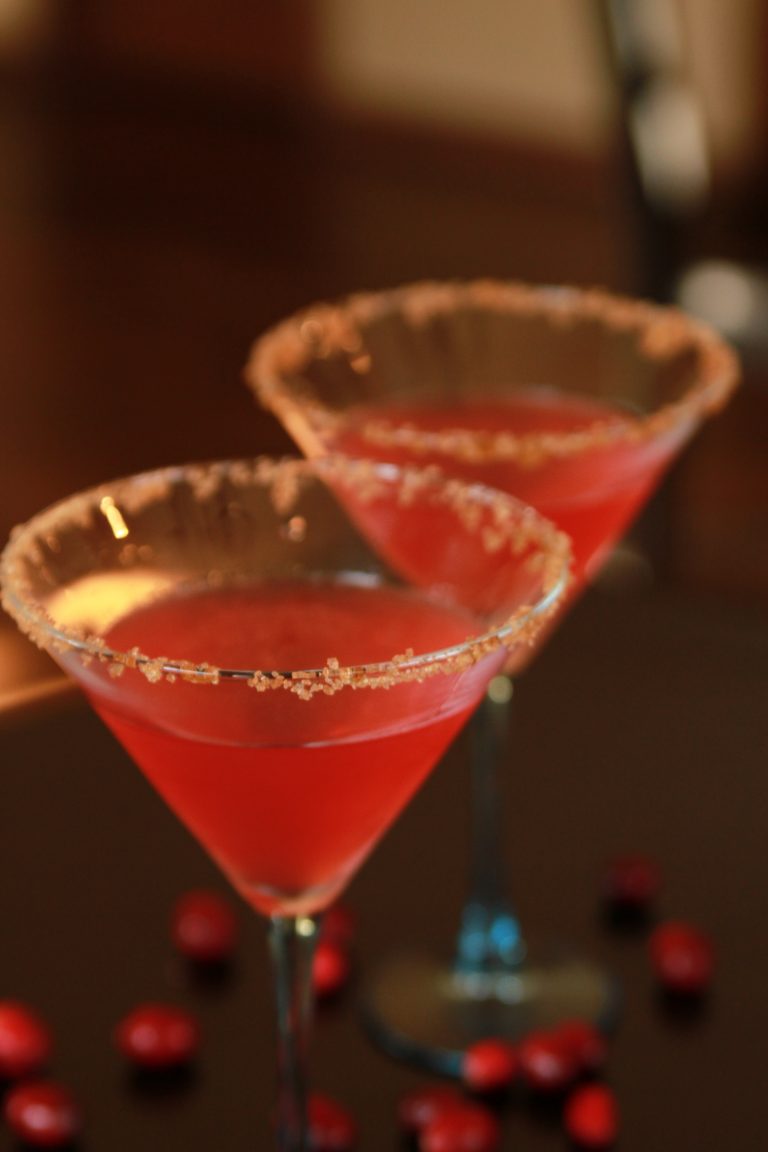 Cranberry Simple Syrup
In a small saucepan combine 1 cup of water, 1/2 cup sugar and bring to a boil and allowing sugar to dissolve completely.  Once the sugar has dissolved turn heat down to a medium simmer and add 1/2 cup of cranberries, continue to simmer for 10 minutes to allow the cranberries to flavors the syrup.  Cranberries will most likely break apart during this process.  Remove from heat and allow to cool.  Once the syrup has cooled use a fine strainer to remove cranberry pieces from your syrup.
How to rim your glasses in sugar or salt
Rimming your glasses adds a nice touch to any cocktail.  This can be done relatively easily by either purchasing a rimming dish from amazon for $8 or using a plate.  If you choose to use a plate make sure that you have it wide enough in diameter to dip your glass.  For me, I prefer to use the rimming dish as it makes life easy.   Once you have either your rimming dish or plate turn your glass upside down and dip the rim your glass into a citrus juice. Then dip in your sugar or salt.  There are two schools of thought when dipping your glass one is to just dip in the rim and the other is to dip and twist your glass.  It works both ways so I say test it out and choose which you like best.