I love this Blueberry Lemonade Rum Cocktail Recipe for parties that have a silver and navy theme or a winter wonderland theme.
It throws a bit of color into the party and is just a fun cocktail. Of course, Blueberry Lemonade Rum, is always a delicious combination.
This recipe is so easy, who says mixing up a drink has to be complicated?
By the way, find more incredibly easy cocktail recipes here.
It doesn't get much easier than this.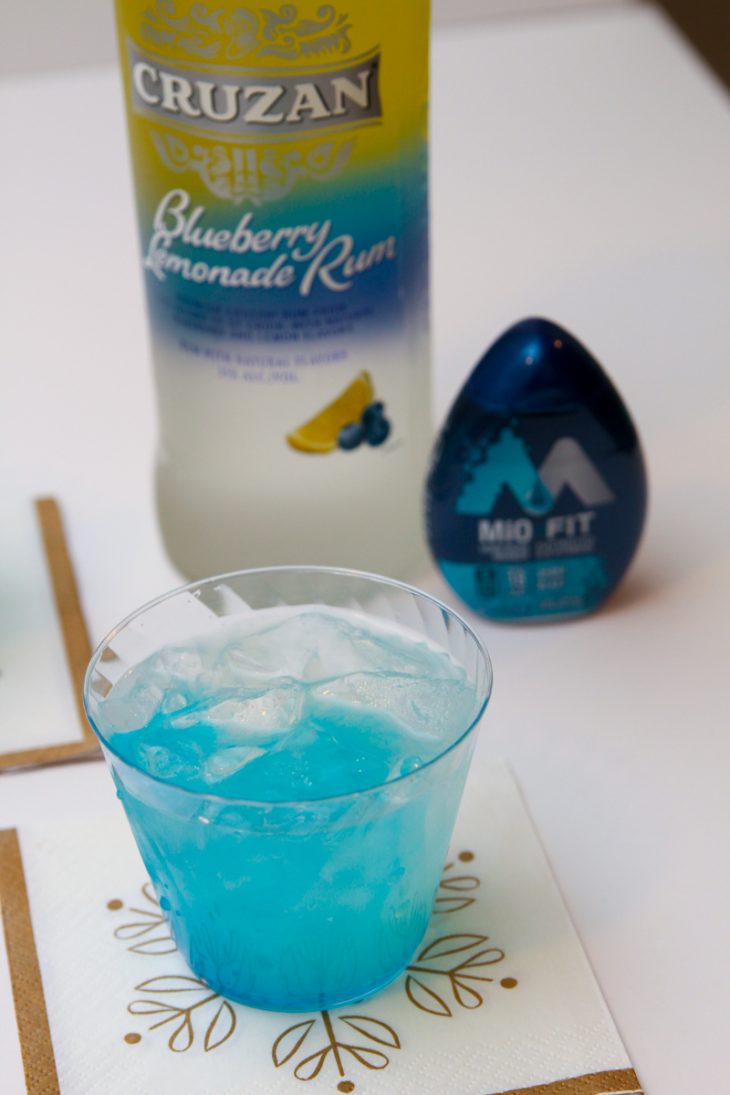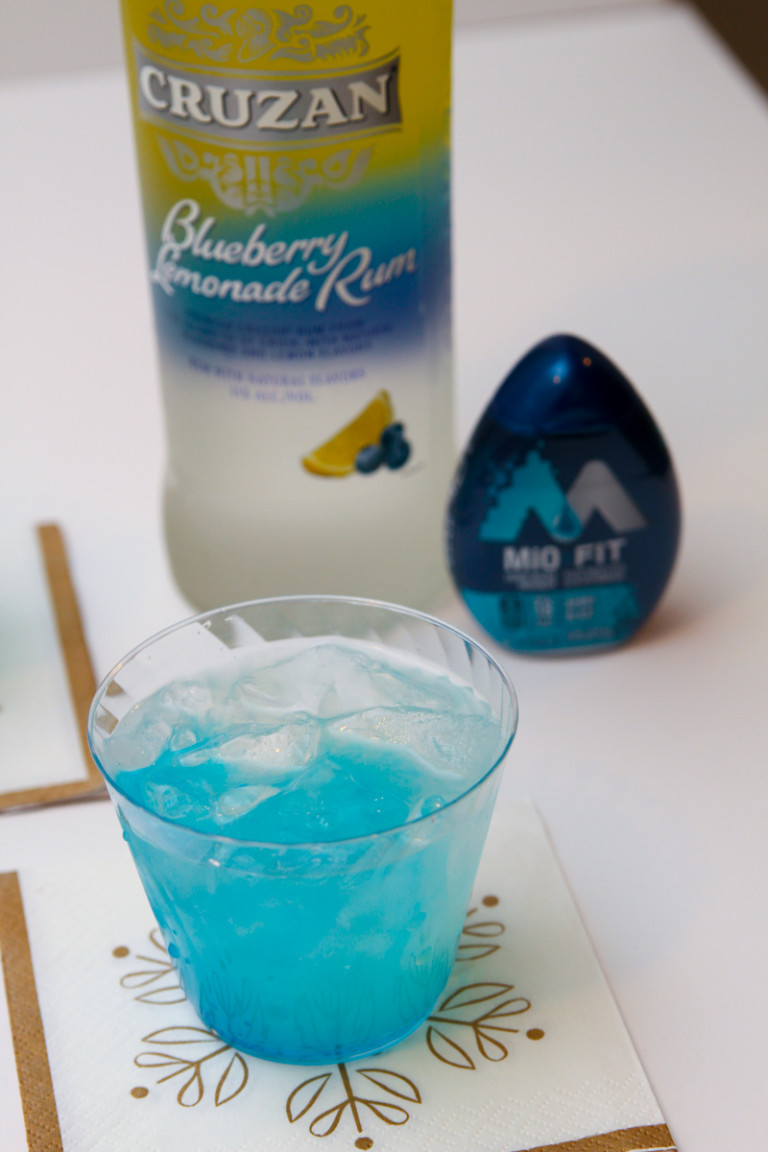 Grab some lemonade, a bottle of Cruzan Blueberry Lemonade Rum and, if you like the blue color, some MiO Water Enhancer in Berry Blast and shake it all up in a cocktail shaker with some ice.
I love creating recipes for lemonade mixed drinks and seriously, rum and lemonade is just a home run for easy cocktails.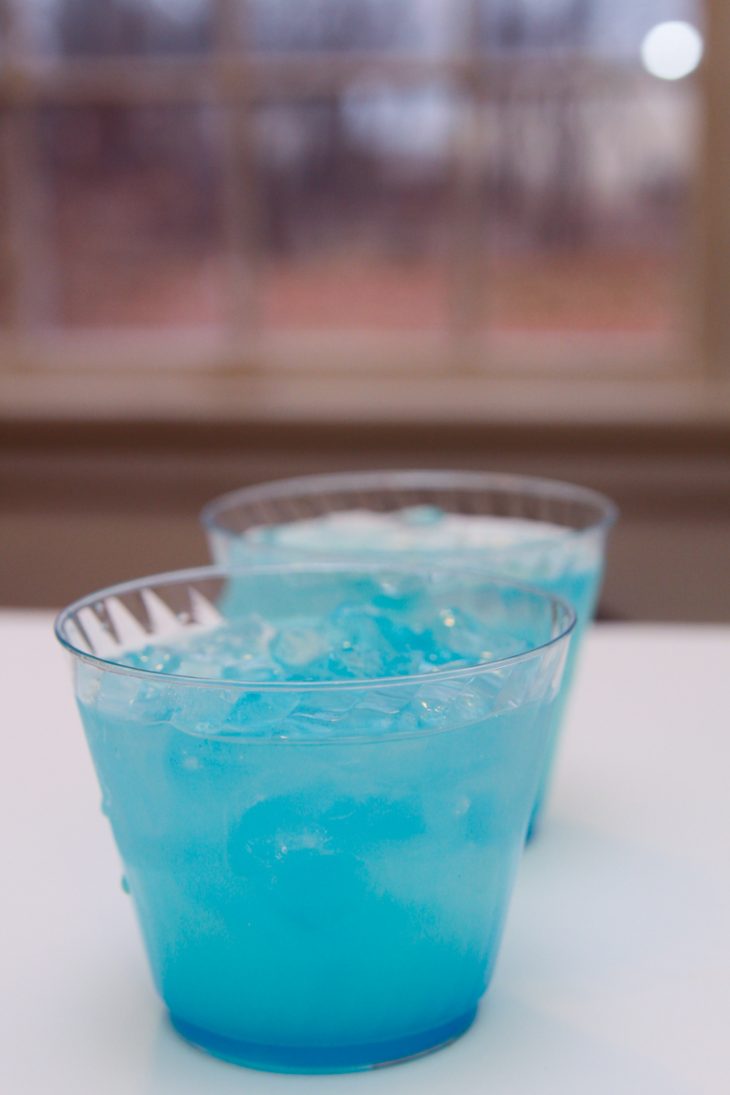 Blueberry Lemonade Rum Cocktail Ingredients
1 cup lemonade
1-2 shots of Cruzan Blueberry Lemon Rum
MiO Water Enhancer in Berry Blast to the color of choice
Blueberry Lemonade Rum Cocktail Directions
Place ice in a cocktail shaker, add all ingredients. Shake well. Serve immediately.
If you'd rather make a big batch I think this would do well in a punch bowl. Add about 1 shot of run to every cup of lemonade you place in the bowl.Add the Mio Berry Grape flavor to get the color of your choice and mix well.
I would make sure the rum and lemonade are ice cold before mixing and then add an ice ring to the punch bowl. One with some lemon slices in the ring would look really pretty.
I served this in simple plastic party glasses, but you could use any drinkware. It would be pretty in champagne glasses or a rocks glass.Really any vessel that will hold liquid will work.
I've never been that cool to really care what type of glass my beverage is served in. 🙂
More Cocktails To Make:
Not Your Father's Old Fashioned Cocktail Recipe
Pin Blueberry Lemonade Rum Cocktail Recipe to Pinterest