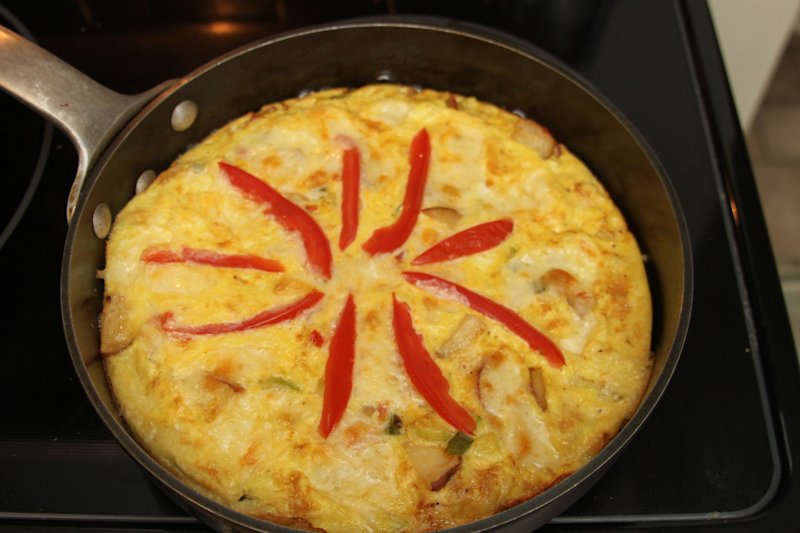 September means lots of fresh vegetables at the local farmers market. This really is my favorite time of year. The markets are colorful and full of the summer's bounty just waiting to be created into a delicious meal. I picked up zucchini, tomato, pepper, onion and potatoes and decided to make a vegetable frittata.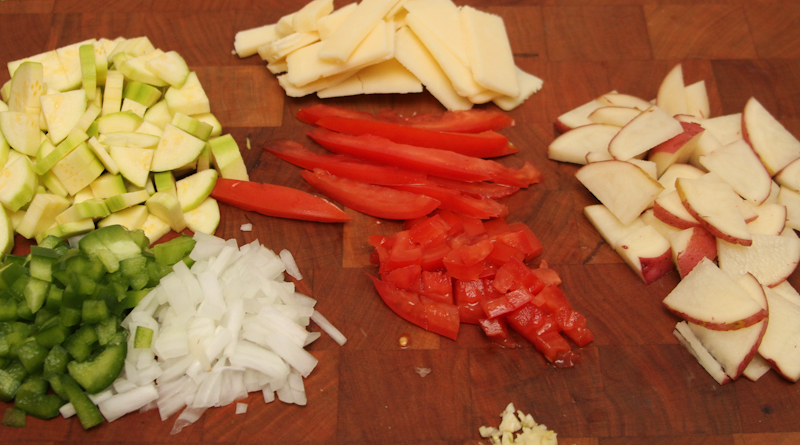 Frittatas are one of my favorite things to make because they are so easy to put together. The most time consuming thing is chopping the veggies, but once that is done it's simply a matter of adding egg and waiting for it to bake.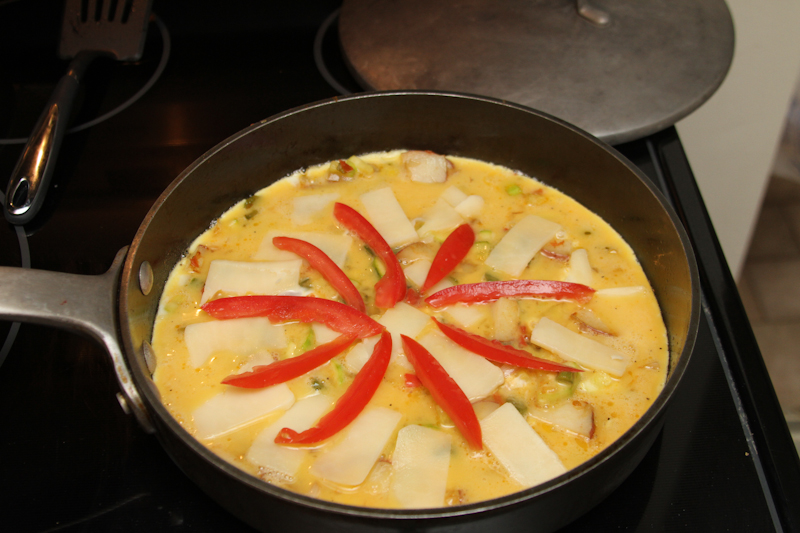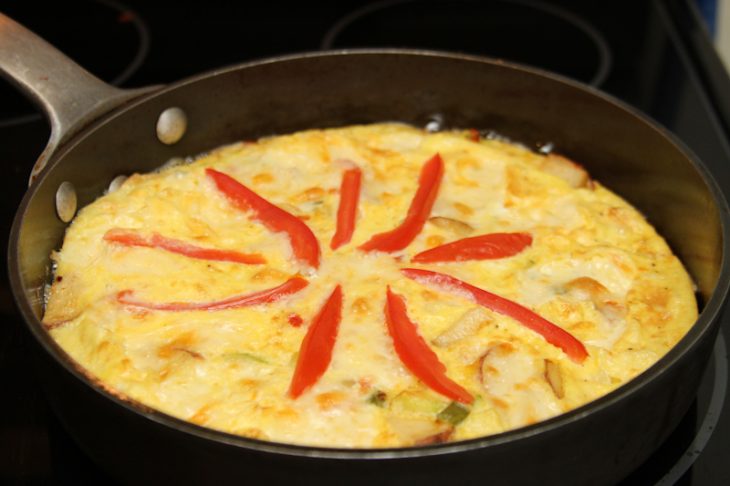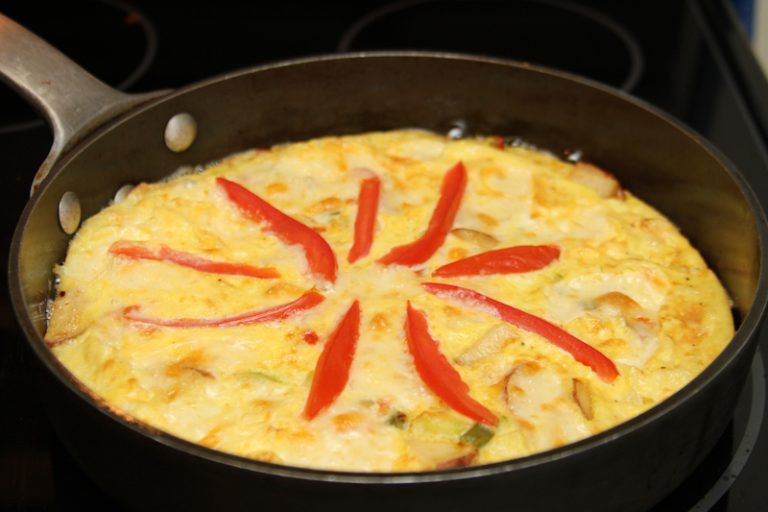 I started the frittata on the stove top and then finished it in the oven under the broiler to give it a nice golden finish. This has been our favorite frittata to date. Each time I make it I use a different blend of vegetables. As you can imagine, the possibilities are just about endless. However, aged white cheddar is my one ingredient that always remains the same. It goes great with everything.
This post brought to you by Michigan Dairy. To learn about the benefits of dairy and to find more delicious breakfast recipes check out these pins on the  Michigan Dairy Pinterest boards.
Vegetable Frittata Recipe #MiDairy
Author:
Prep time:
Cook time:
Total time:
Ingredients
1/2 cup zucchini, chopped
1/4 cup green pepper, chopped
1/8 cup onion, diced
1 small red potato, sliced
1/4 cup Roma tomato, chopped
1 garlic clove, minced
1 tablespoon butter
5 eggs
1/8 cup milk
1/4 teaspoon salt
1/8 teaspoon pepper
2 ounces aged white cheddar cheese, sliced
Instructions
In a medium skillet melt the butter, add the vegetables and cook until tender.
In a bowl whisk together eggs, milk, salt and pepper. Pour over the vegetable mixture and cover.
When egg is almost set, remove from heat and layer cheese on top. Add tomato slices in circle design, if desired.
Place frittata under broiler and broil until egg is completely set.