Look no further than this vegetable frittata recipe for a healthy and delicious breakfast or brunch option.
Heck, we even make this for dinner when we're looking for something quick and easy.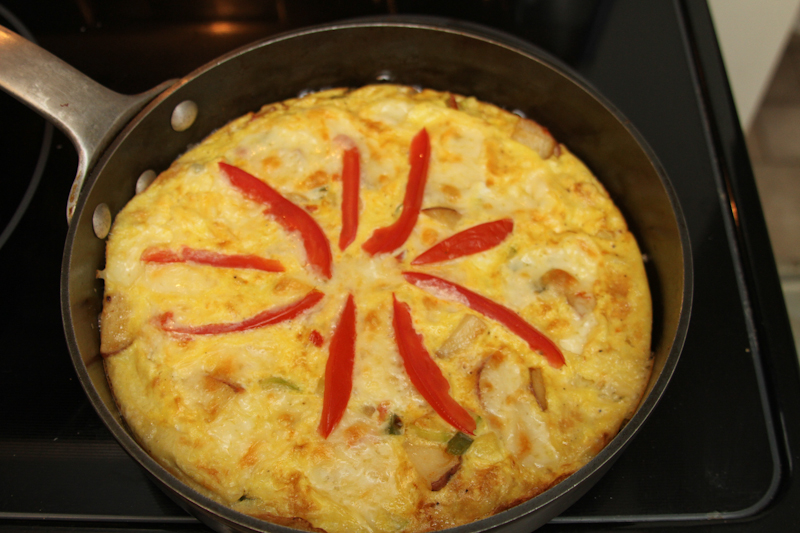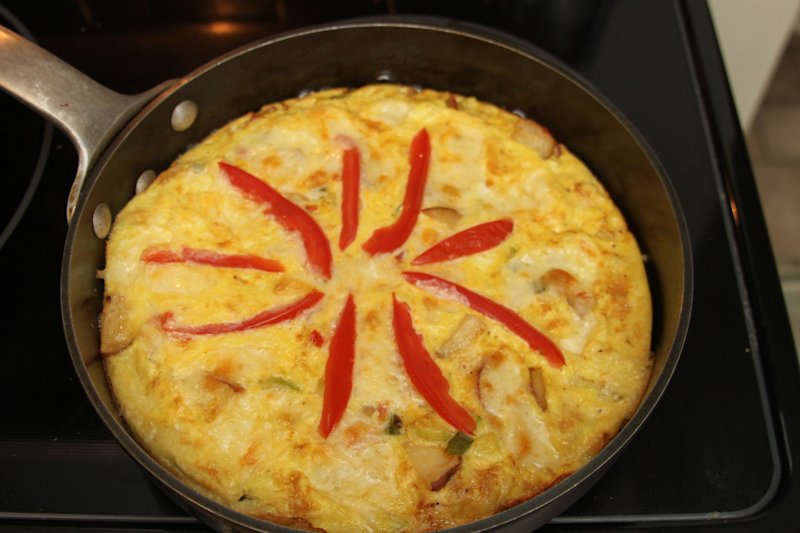 This frittata is packed with colorful veggies like zucchini, tomato, pepper, onion, and potatoes. It's easy to make and endlessly customizable.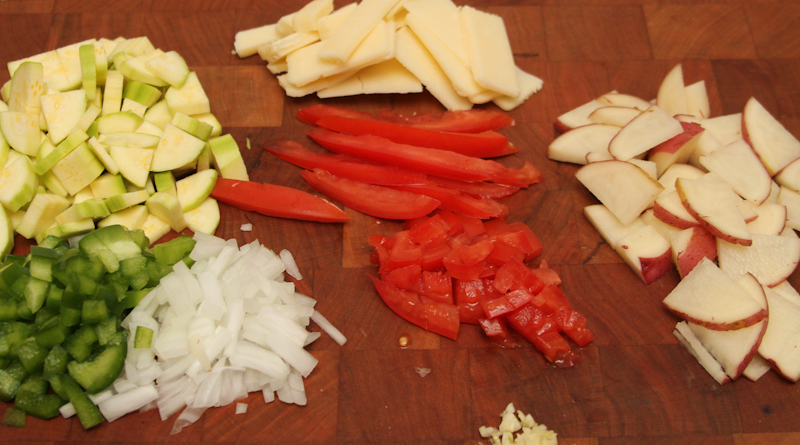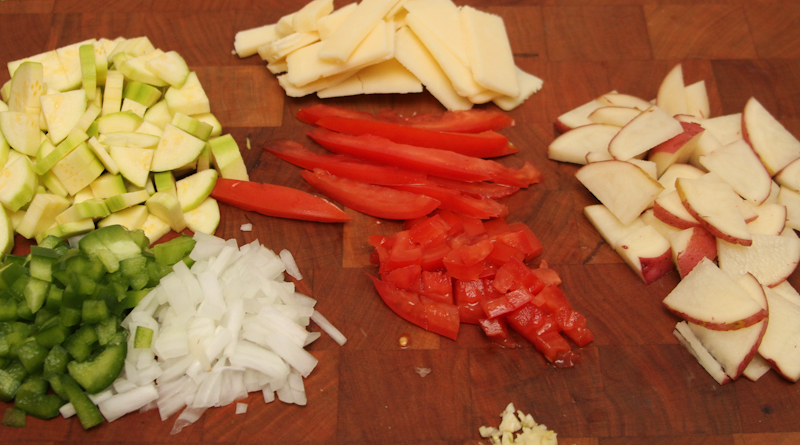 With the addition of aged white cheddar cheese, my preference, or parmesan, it's sure to quickly become a favorite meal option.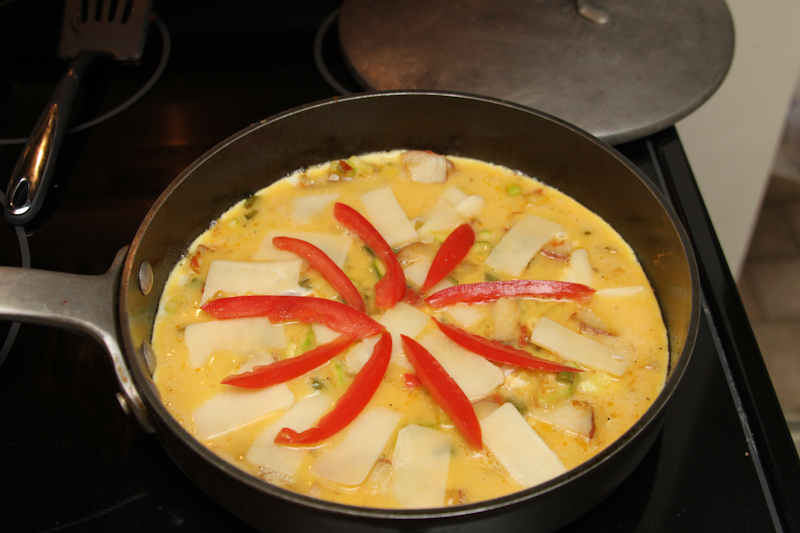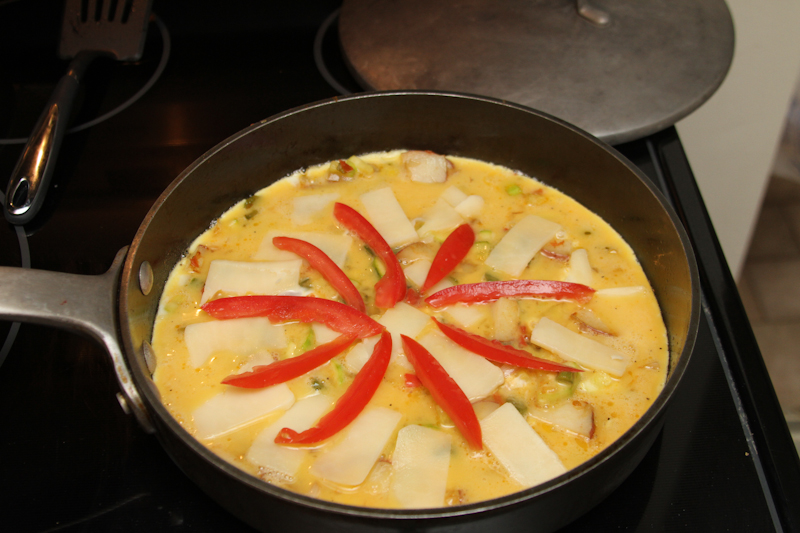 In just 30 minutes, you can have a meal that's perfect for any time of day.
Follow these simple directions to make a frittata that will become a staple in your kitchen.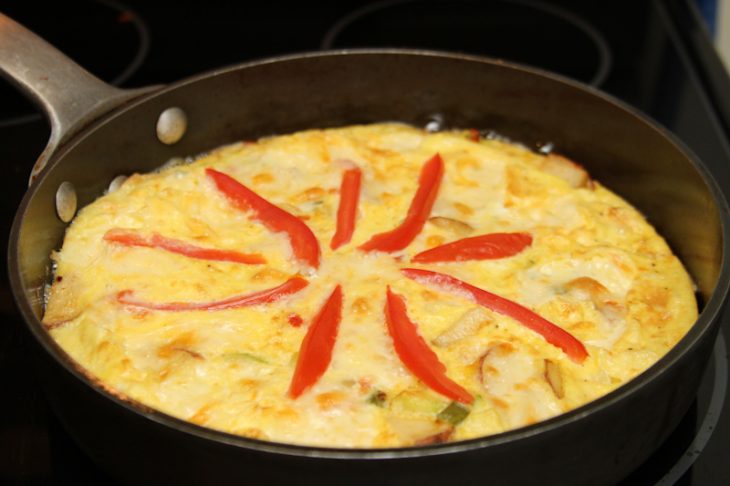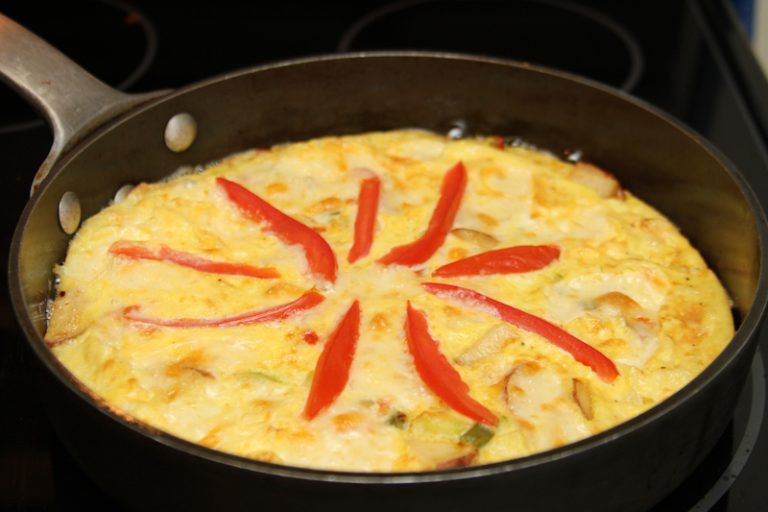 I started the frittata on the stove top and then finished it in the oven under the broiler to give it a nice golden finish.
This has been our favorite frittata to date. Each time I make it I use a different blend of vegetables.
As you can imagine, the possibilities are just about endless.
5 tips for customizing this recipe to fit diet restrictions
Vegetarian or Vegan: Simply omit the cheese or use a dairy-free cheese alternative.
Dairy-Free: Use a dairy-free milk alternative such as almond milk or coconut milk in place of regular milk.
Gluten-Free: This only applies if you use prepackaged ingredients. Double check to make sure that the items are gluten-free.
Low-Carb: Omit the potato or replace it with cauliflower or broccoli. You could also reduce the amount of milk and/or use more eggs.
High-Protein: Add extra eggs or egg whites and/or include some cooked chicken or turkey sausage, or even crumbled tofu for a plant-based option.
Vegetable Frittata Recipe
Prep time: 15 mins
Cook time: 15 mins
Total time:30 mins
Serves: 6
Vegetable Frittata Ingredients
1/2 cup zucchini, chopped
1/4 cup green pepper, chopped
1/8 cup onion, diced
1 small red potato, sliced
1/4 cup Roma tomato, chopped
1 garlic clove, minced
1 tablespoon butter
5 eggs
1/8 cup milk
1/4 teaspoon salt
1/8 teaspoon pepper
2 ounces aged white cheddar cheese, sliced
Vegetable Frittata Directions
In a medium skillet melt the butter, add the vegetables and cook until tender.
In a bowl whisk together eggs, milk, salt and pepper. Pour over the vegetable mixture and cover.
When egg is almost set, remove from heat and layer cheese on top. Add tomato slices in circle design, if desired.
Place frittata under broiler and broil until egg is completely set.
Pin Recipe to Pinterest