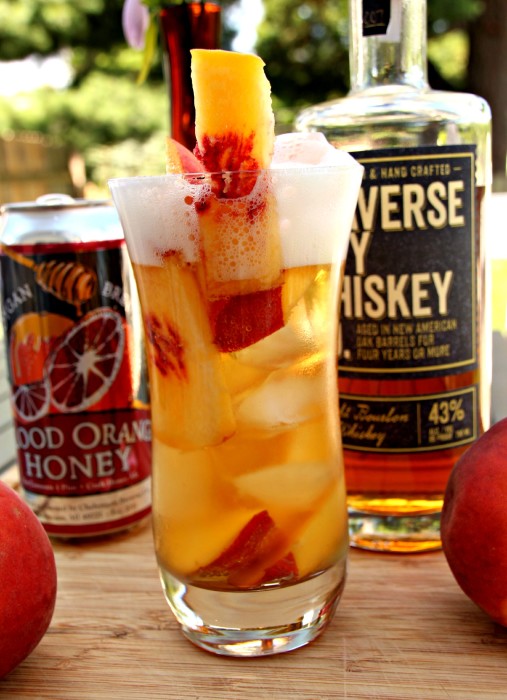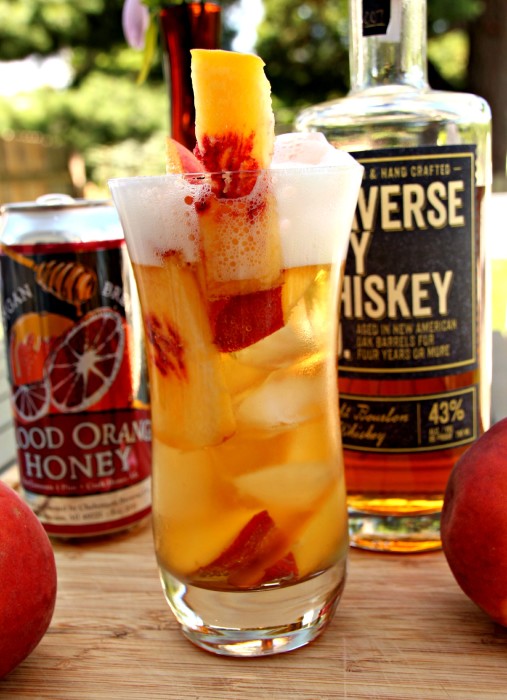 "Georgia, Georgia
The whole day through 
Just an old sweet song
Keeps Georgia on my mind"
~Ray Charles
Georgia has been on my mind a lot recently especially since a friend was just sharing her adventures through the state. She reminded me why I love Georgia's agritourism and southern style cooking and need to spend months exploring their food culture. To help ease the pain of never having enough time I'm enjoying a Georgia On My Mind Peach Cocktail.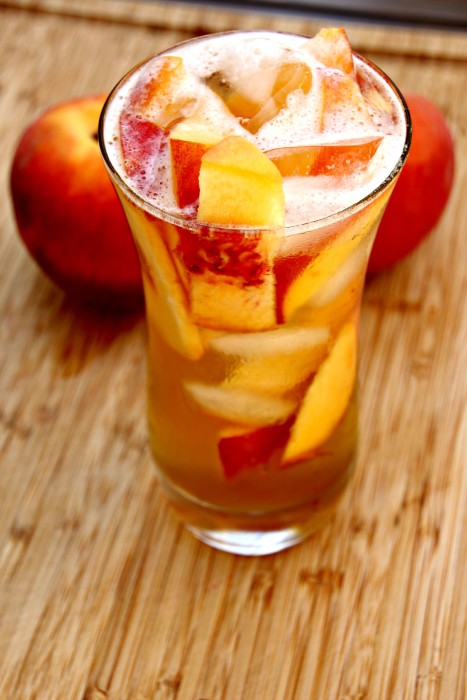 "Oh, Atlanta
I hear you calling
I'm coming back to you one fine day
No need to worry
There ain't no hurry cause I'm
On my way back to Georgia
On my way back to Georgia"
~Alison Krauss
Of course, I always associate peaches with Georgia  which is how the Georgia Peach Cocktail came to be. This cocktail is perfect to enjoy during the hot days of summer. Cool and refreshing with the perfect amount of peach flavor. Whatever you do, once your drink is empty be sure to enjoy the sliced peaches. They may be the best part of the drink.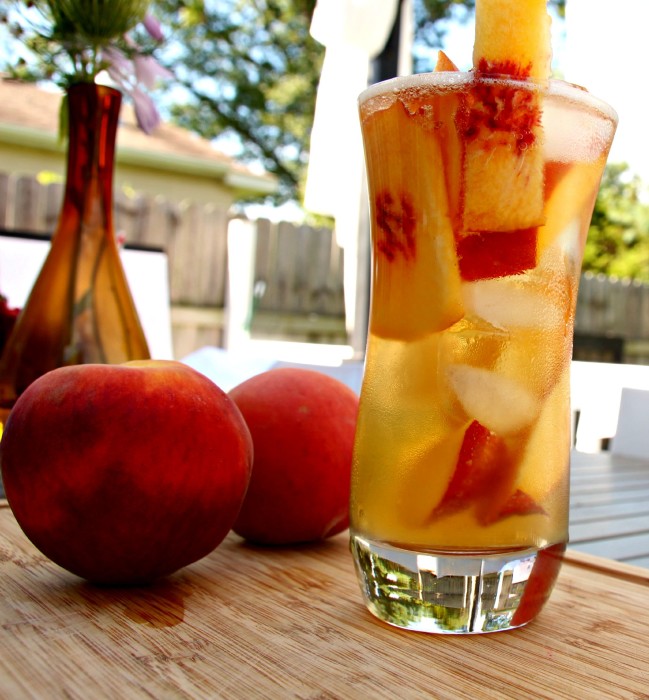 "Johnny, rosin up your bow and play your fiddle hard.
'Cause Hell's broke loose in Georgia and the Devil deals it hard.
And if you win you get this shiny fiddle made of gold,
But if you lose the devil gets your soul."
~Charlie Daniels Band
Of course, in addition to peaches, Georgia is also know for their delicious vidalia onions, peanuts, pecans and blueberries. These are mostly available during the summer months with the exception of peanuts and pecans which are available in the fall. There any number of road side markets and farmer's markets throughout the state to help you fill your pantry with all kinds of goodness.  Until then, enjoy this delicious cocktail!
Georgia On My Mind Peach Cocktail
16 Ounce Glass
10 Ounces of Blood Orange Wheat Beer (or your favorite craft beer)
2 Ounces Bourbon Whiskey
2 Peaches, Sliced
Ice Cubes
Pour beer into chilled glass
Add 2 ounces of Bourbon Whiskey
Add Sliced Peaches
Add Ice Cubes, serve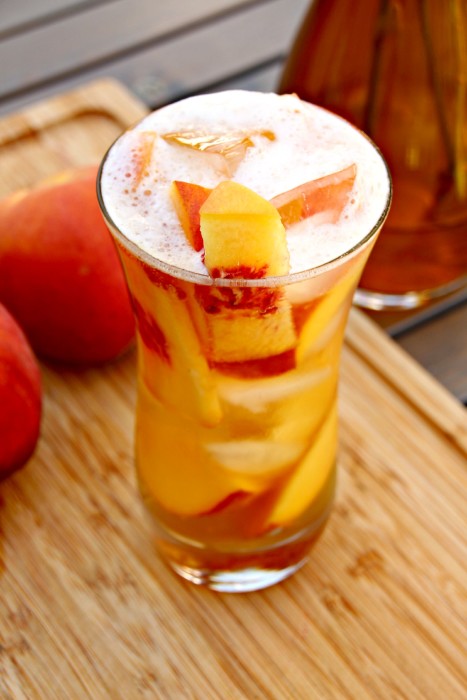 "Taking about oh Georgia take me to your Southlands
I sometimes feel my life is rolling on
Oh Georgia lead me through your heartlands
I need to see them one more time before I'm gone"
~Elton John