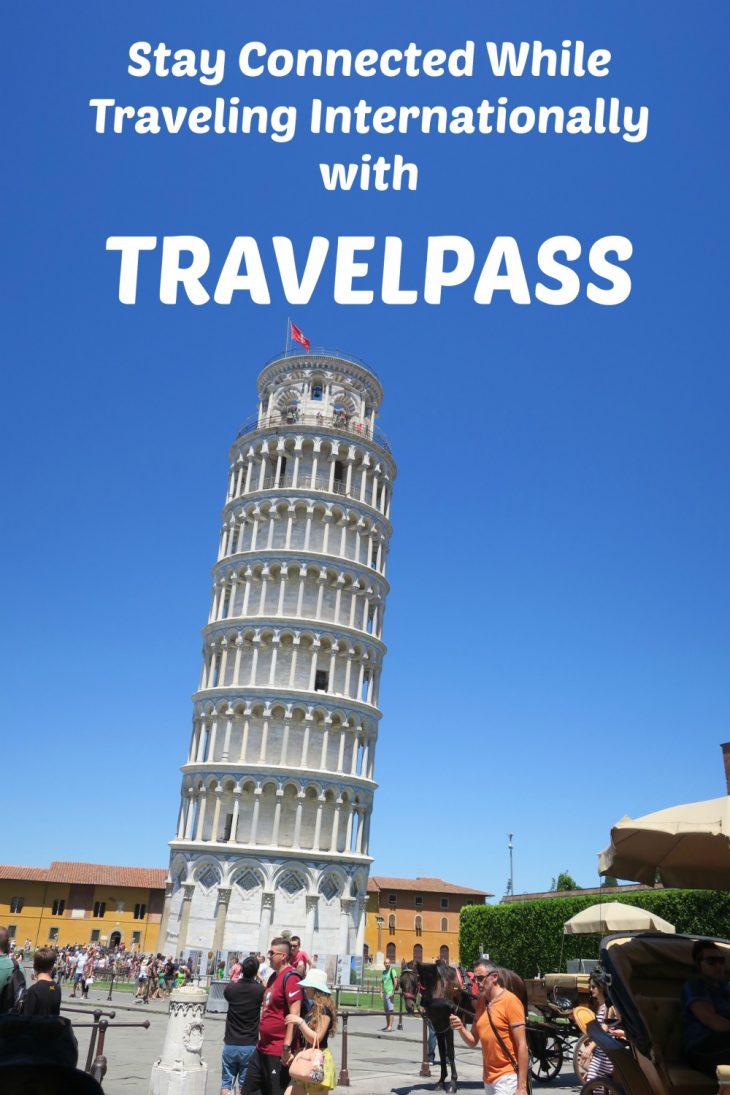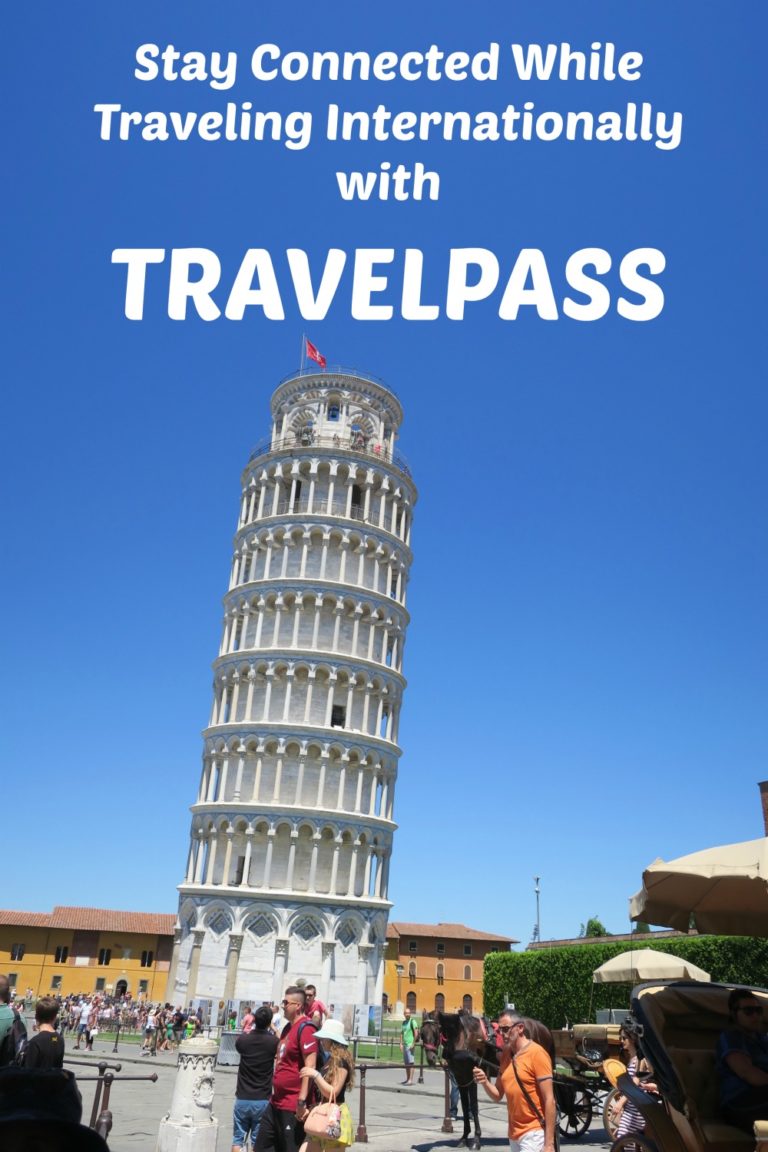 My recent plans to visit Ireland (by myself) and Italy (with girlfriends) had my family in a bit of an uproar. They were fine with the Italy portion of the trip, but being in Ireland by myself had them slightly panicked. How would they get ahold of me? What if there was an emergency? WHAT in the world would I do without a cell phone for two weeks? Family issues aside one of the most common questions I receive from readers, friends and family is "How do you stay connected while traveling internationally?"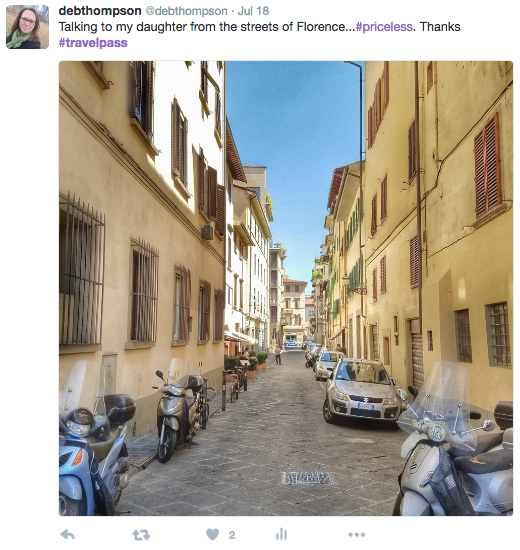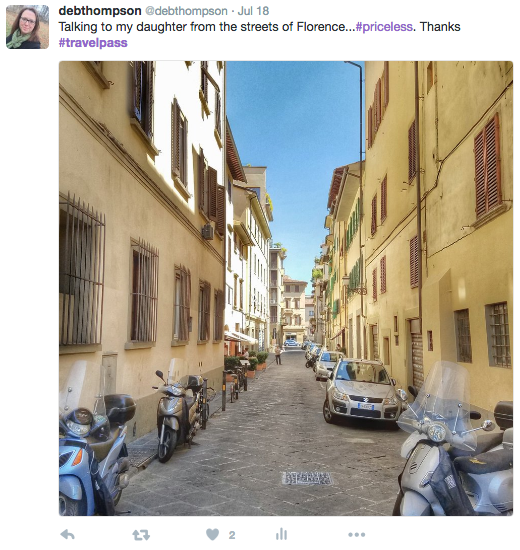 All valid questions. We do live in an age where everything is instant and we rely heavily on cell phones to keep us connected with loved ones & to update social media. The thought of not having a cell phone or data service for an extended period of time is enough to induce a bit of stress. Luckily, Verizon keeps you connected with their International TravelPass plan.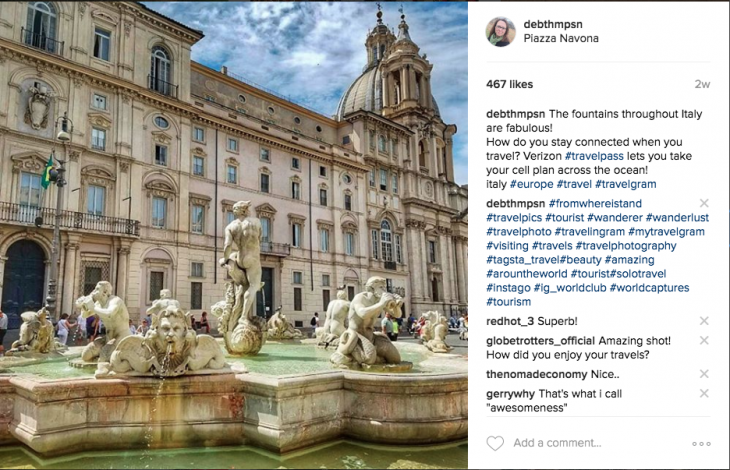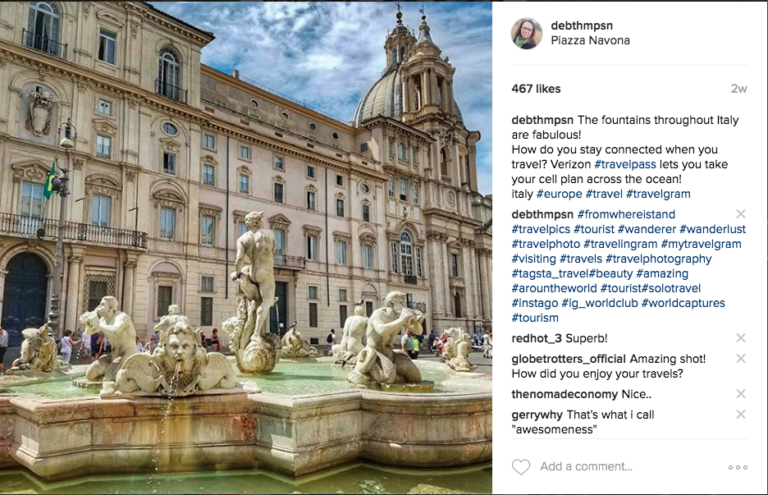 How To Stay Connected While Traveling Internationally?
Verizon's TravelPass lets you use the text, talk and use data from your cellular plan during your International travels. Sounds good, right? That's because it is. The plan you have in the United States can go with you anywhere in the world! However, it's important to note that you are using your plan so if you only have 2GB data in the states that goes with you internationally. If you are only allowed 100 texts that includes what you text from your foreign travels. Think you'll need more? Simply increase your plan before heading out of town and enjoy the benefits while traveling.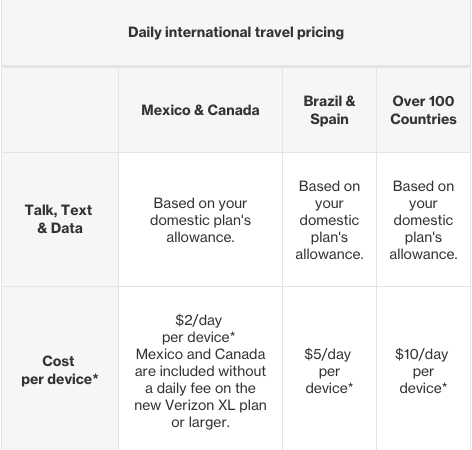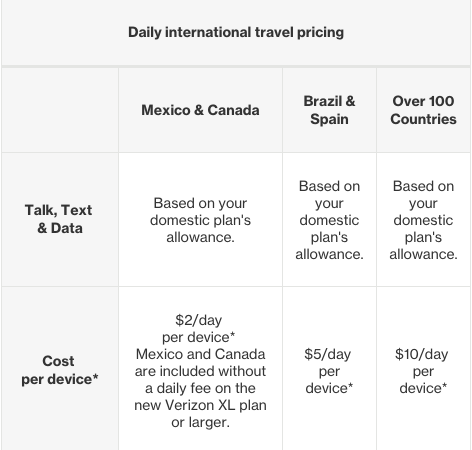 How Much Does It Cost To Stay Connected While Traveling Internationally ?
The fee varies from a couple dollars a day up to $10/day depending on where you are going. The good thing is that you only pay on the days you actually use your plan. Let's say you call home to let family know you've arrived and then use it again 4 days later to update Facebook you are only paying for two days of service, not five.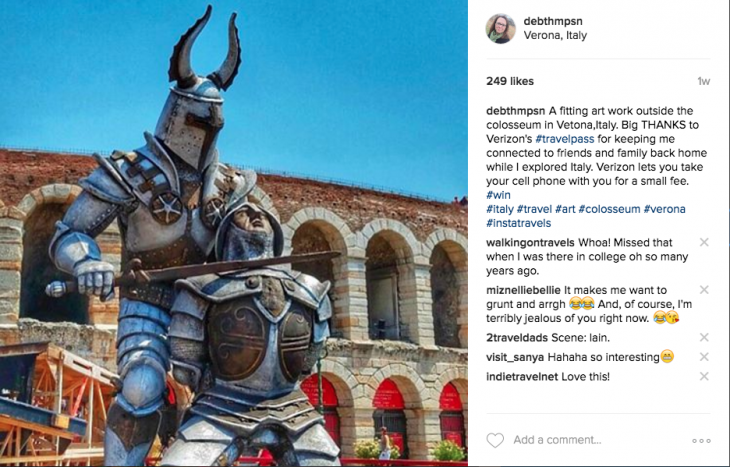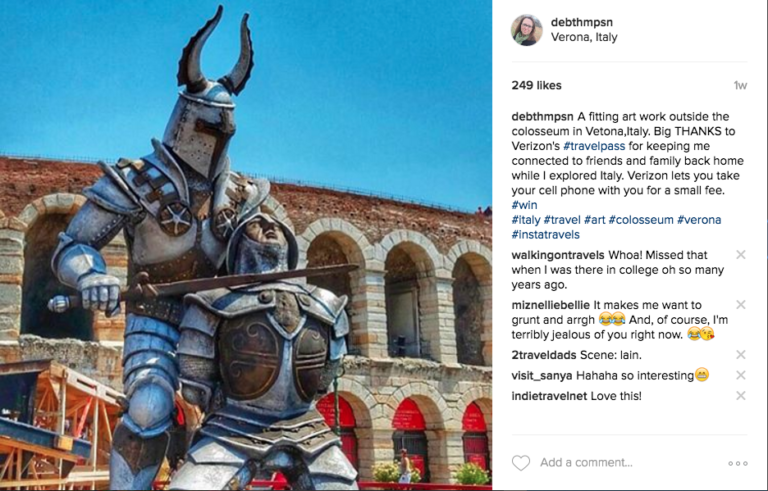 Is TravelPass Worth It?
Second, after the "How do you stay connected?" question, is "Is it worth $10 a day?" My answer, it depends. It depends on how much you want to fuss with finding an unlocked cell phone and buying a chip in the country you visit to access cell service. On how much your time is worth to you. It depends on how much you want to rely solely on in-country wi-fi services. And it simply depends if you want to leave the world behind and escape on a digital free holiday.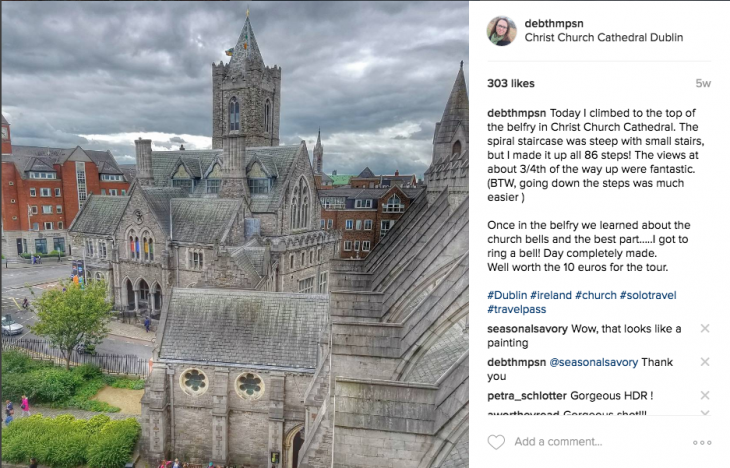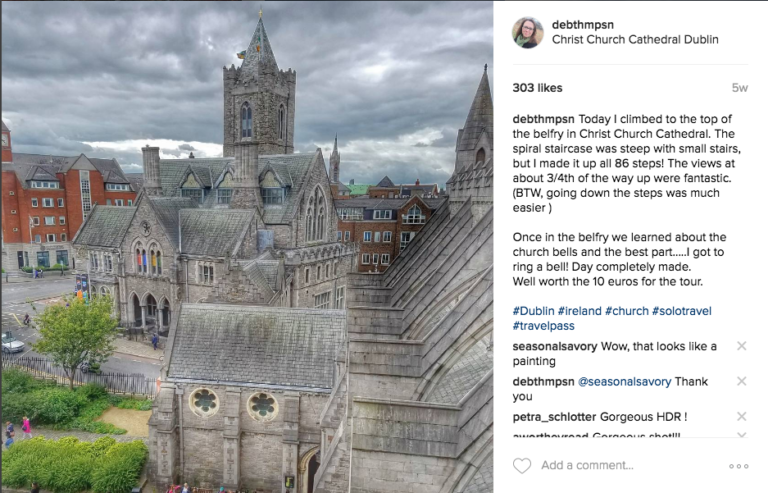 Is TravelPass Worth It To ME?
For me personally, Travel Pass is worth every dime. Verizon provided me with the service in exchange for sharing my experience, but I had planned on purchasing TravelPass if a partnership didn't work out between us. For me, I didn't want to hassle with finding a cell phone, finding a chip to use in said phone in country or even relying on wi-fi (which I can tell you is spotty at best in most places).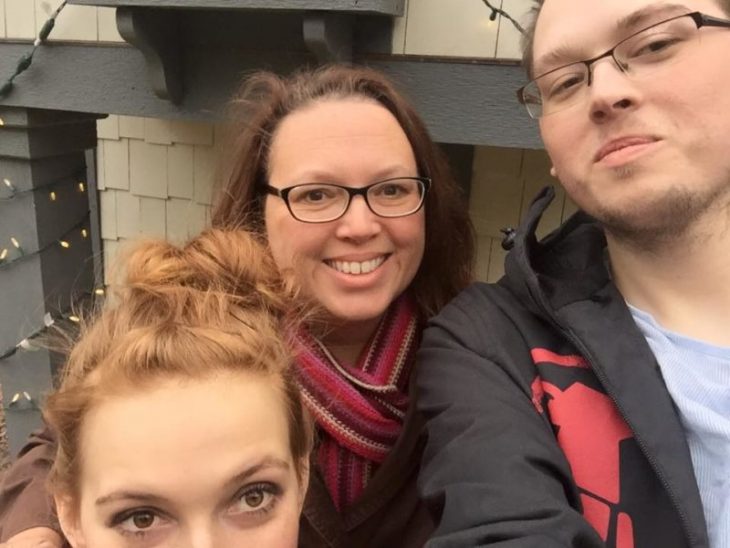 Why I recommend TravelPass?
Travel Pass did what I couldn't. It provided my family with peace of mind. They knew I was only a phone call away and would be available 24/7. When Em had a traumatic event happen and needed to call me, she did. It may have been 3a.m. for me, but I was there to verbally hold her hand and talk to her. She didn't need a different phone, she just dialed "Best Mom Ever". That, right there, is priceless. I can't put a price tag on being able to be there when needed. It's one of the best things about the digital age we live in, I  am never further than a phone call from my kids regardless of where I may be in the world and that right there is money well spent.
Learn more about Travel Pass at Verizon Wireless.
YOU ARE ALSO GOING TO LOVE
Studies have shown that if you loved this post you'll enjoy these posts as well.