Most of us know that bootlegging is a big part of NASCAR history, but did you know that Daytona Beach is the place that NASCAR was born?
I had no idea until my visit and, let's just say, as a non-fan I found it all fascinating and interesting.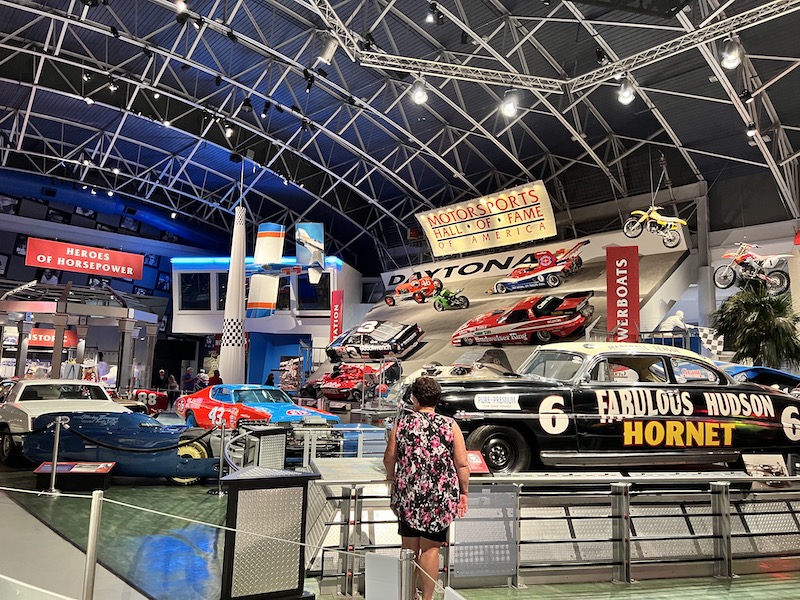 There are three places in Daytona Beach that you absolutely must visit to get a feel for the birth and start of NASCAR and NASCAR today.
From the first sandy track on Daytona Beach to the Daytona International Speedway, this is a history trip you'll want to be part of.
3 Fun Ways to Experience (& Be Part Of) NASCAR History in Daytona Beach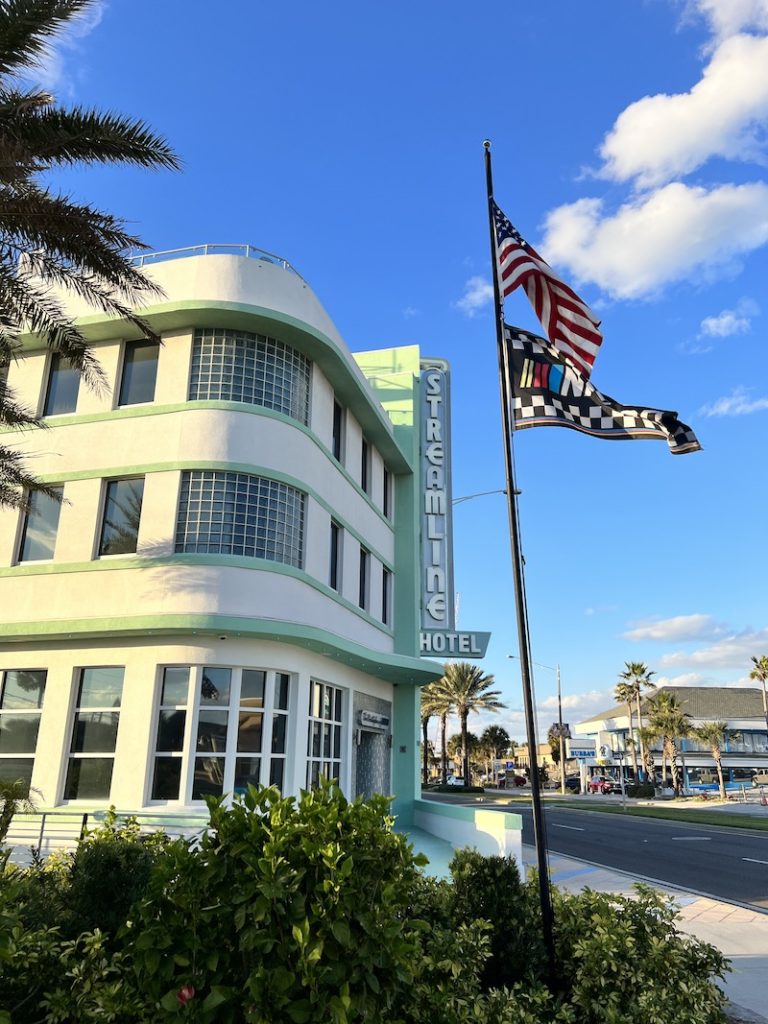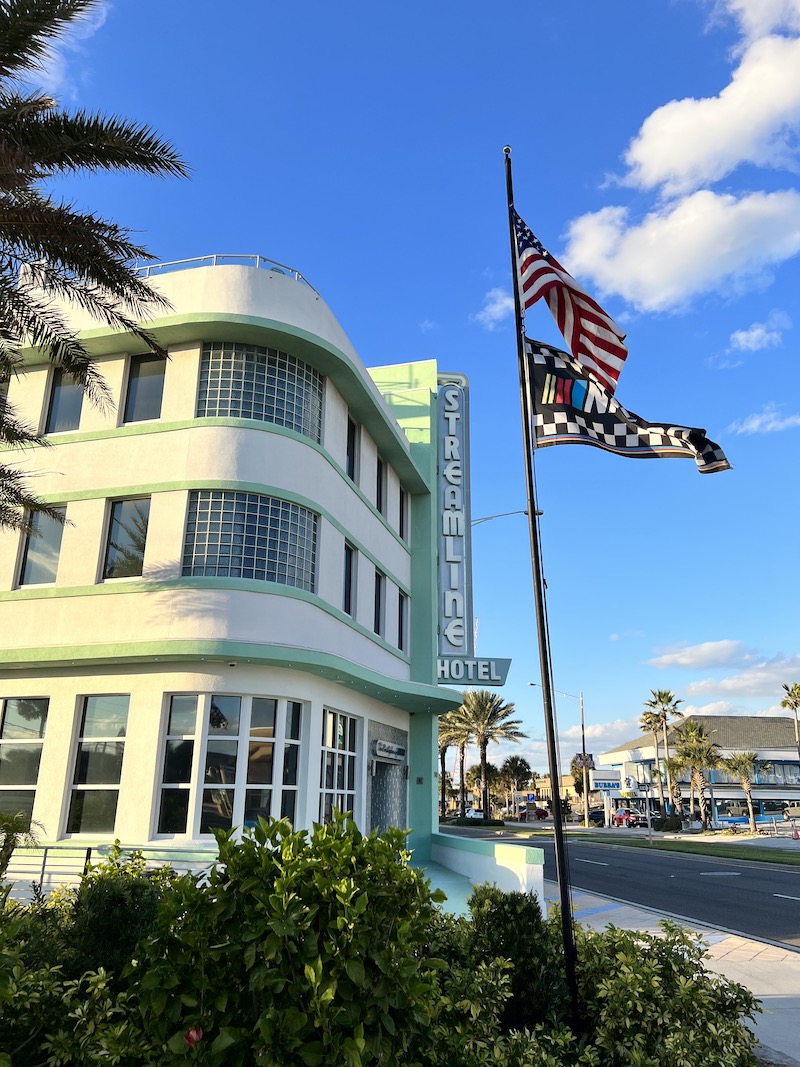 THE BIRTH OF STOCK CAR RACING AT THE STREAMLINE HOTEL
It was the middle of December in 1947 when Bill France Sr. and other prominent figures in racing held a meeting at the Streamline Hotel.
This was the start towards creating a sanctioning body to organize and develop rules and standards for racing.
Those talks ended on Feb 21, 1948 when official papers were drawn up, signed and NASCAR was born.
When you visit the Streamline be sure to check out all the photos in the elevator.
There is a photo of Bill France Sr and other founding members signing documents while on the rooftop of the Streamline.
The purpose of this association is to unite all stock car racing under one set of rules; to set up a benevolent fund and a national point standing system whereby only one stock car driver will be crowned national champion. – Bill France, Sr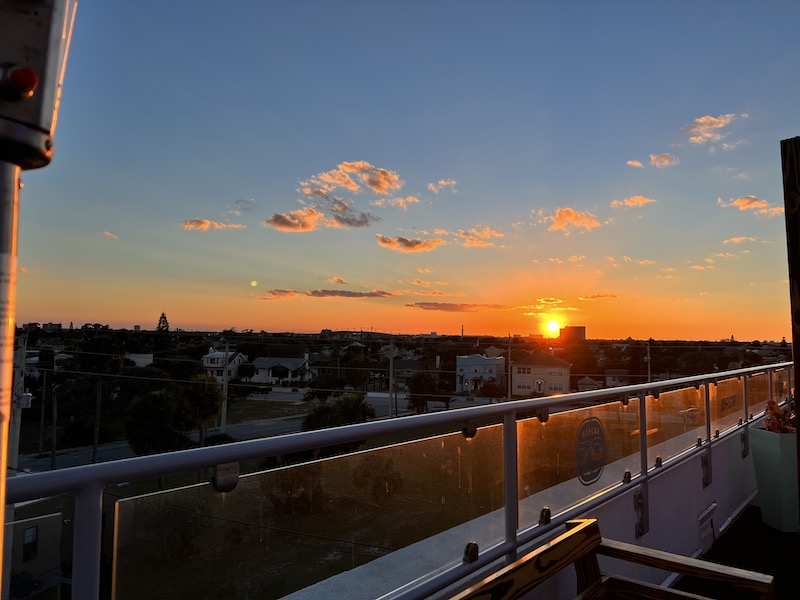 When you visit the hotel be sure to go to the Sky Rooftop Bar. Here you'll find delicious drinks, incredible views, and more history.
Fun side note, one of Al Capone's safes is installed in the bar and if you open the door you'll find the original paper affixed to the back of the door.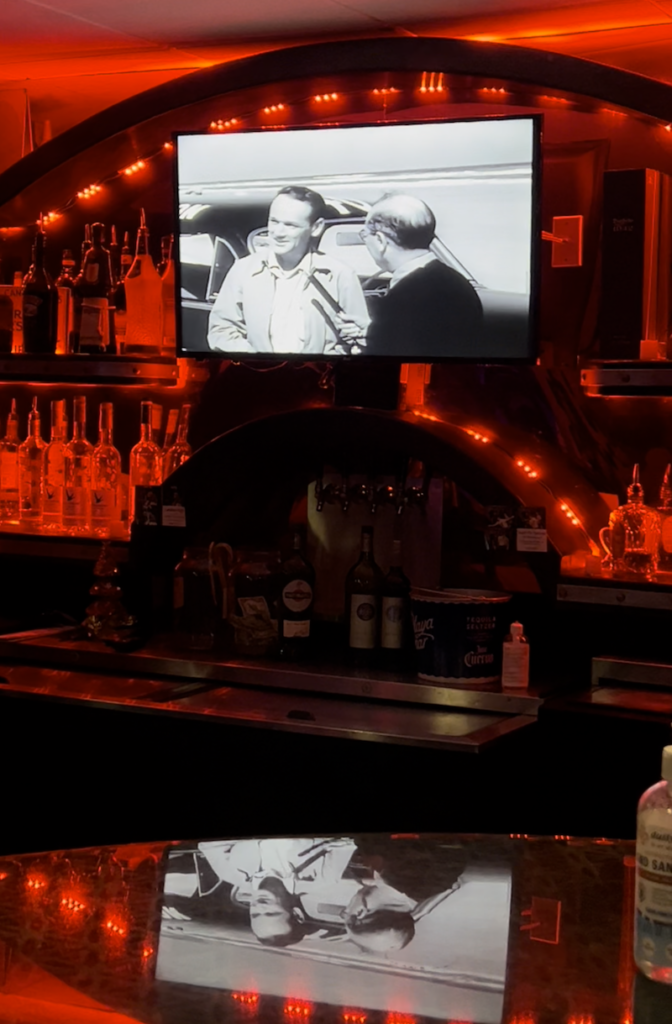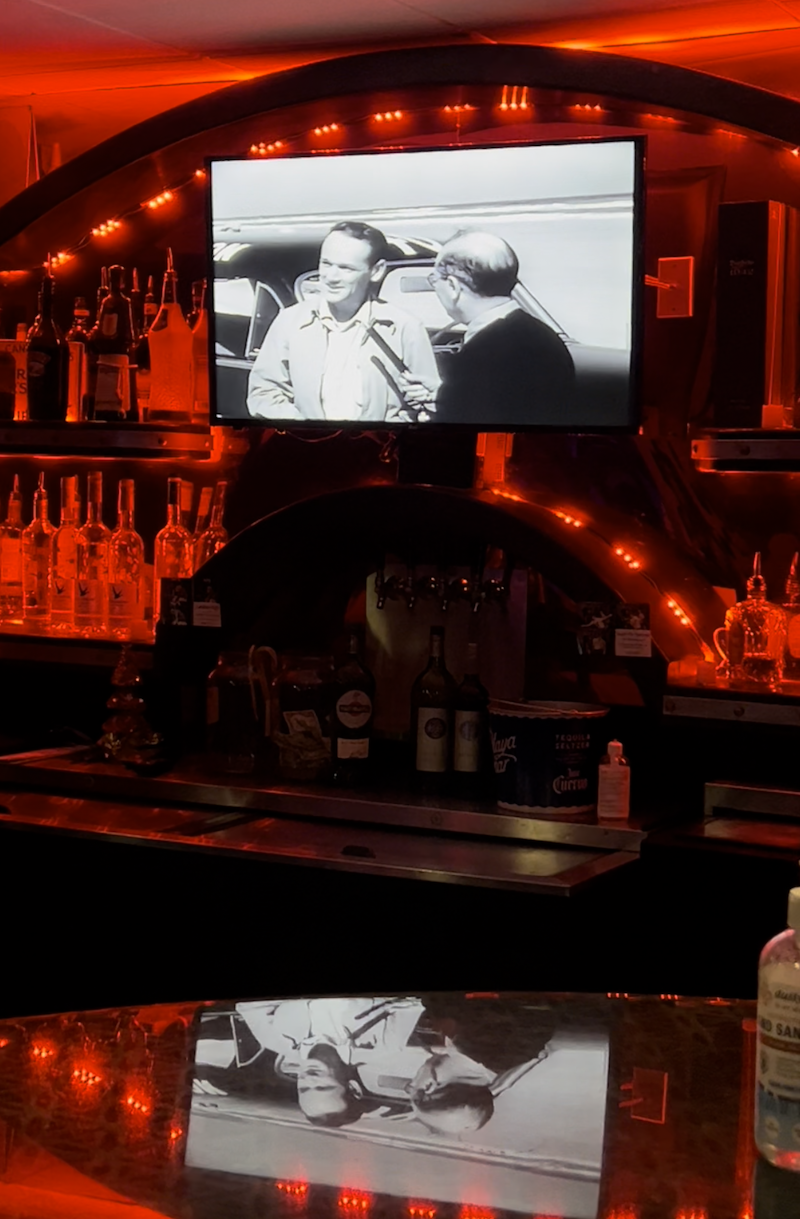 Be sure to walk around both in the bar and in the lobby to see NASCAR photos, video, and history. The bar is usually playing the original beach races on the TV.
Oh, and just a little note to keep in mind, Thursday night is ladies night and the sunset from the rooftop is well worth a stop!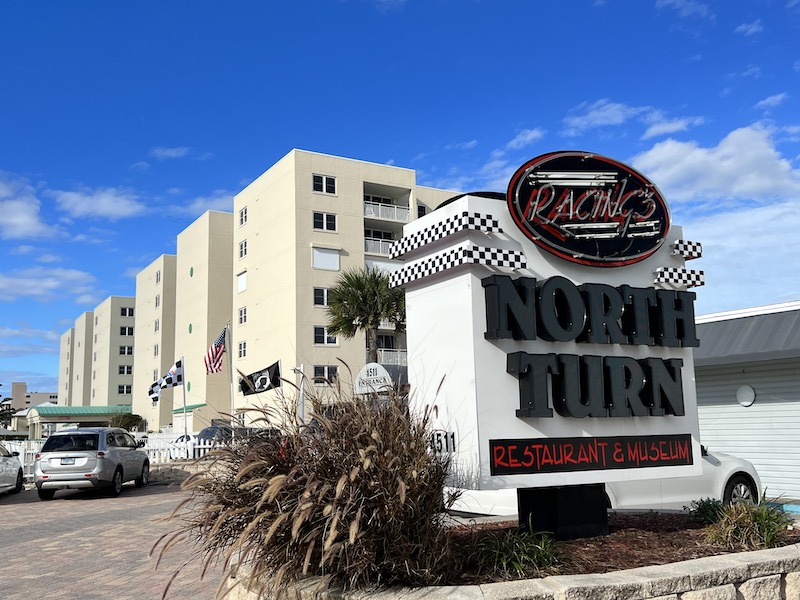 ENJOY THE FOOD AND VIEW AT THE ORIGINAL RACING'S NORTH TURN
Located towards Ponce Inlet, Racing's North Turn is an ocean front restaurant packed with NASCAR history and memorabilia.
As the name suggests, it's located on the original north turn of the first race course.
Wild, right?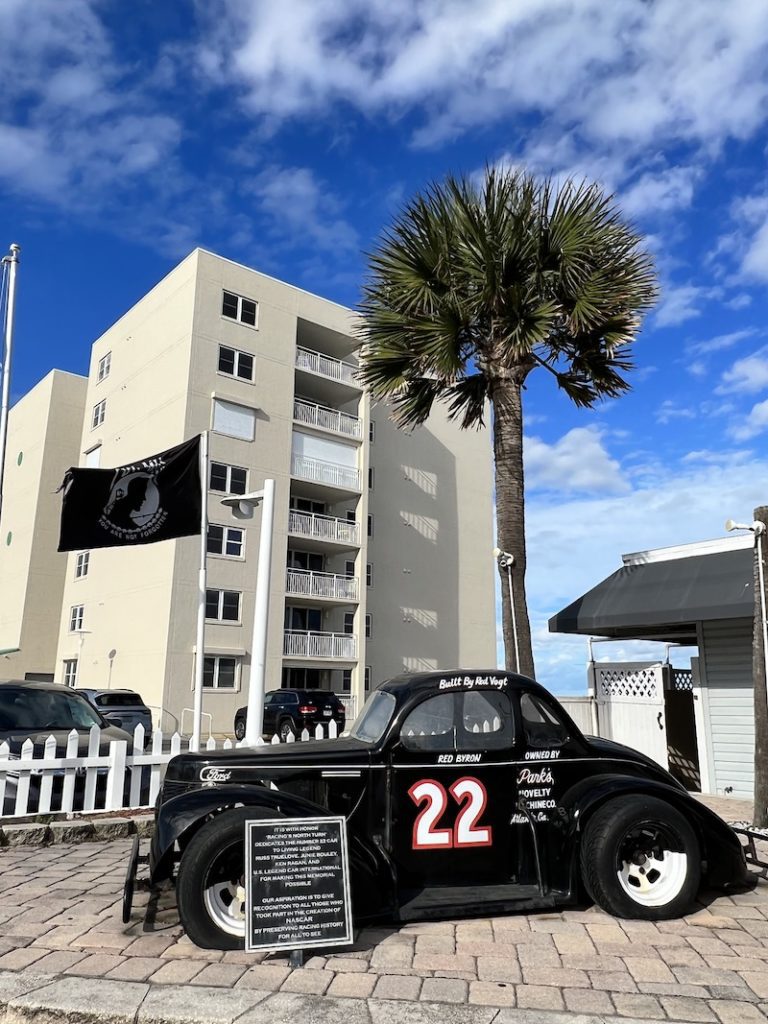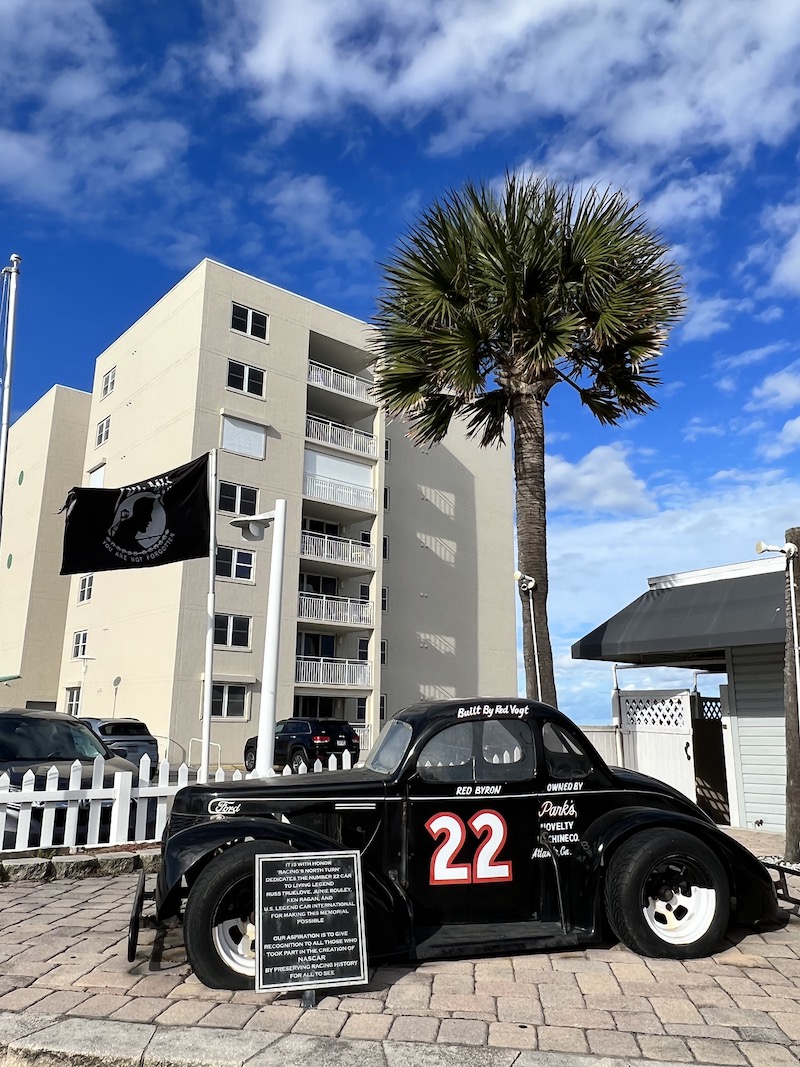 Racers would start at the North Turn on the A1A and race two miles to the end of the road where they would make a left onto the beach and then race two mile back north on the sandy shoreline, making another left turn back onto the A1A.
The lap was a total of 4.2 miles.
Fun fact, you can see an original piece of the A1A that they raced on at the racing museum at Daytona International Speedway.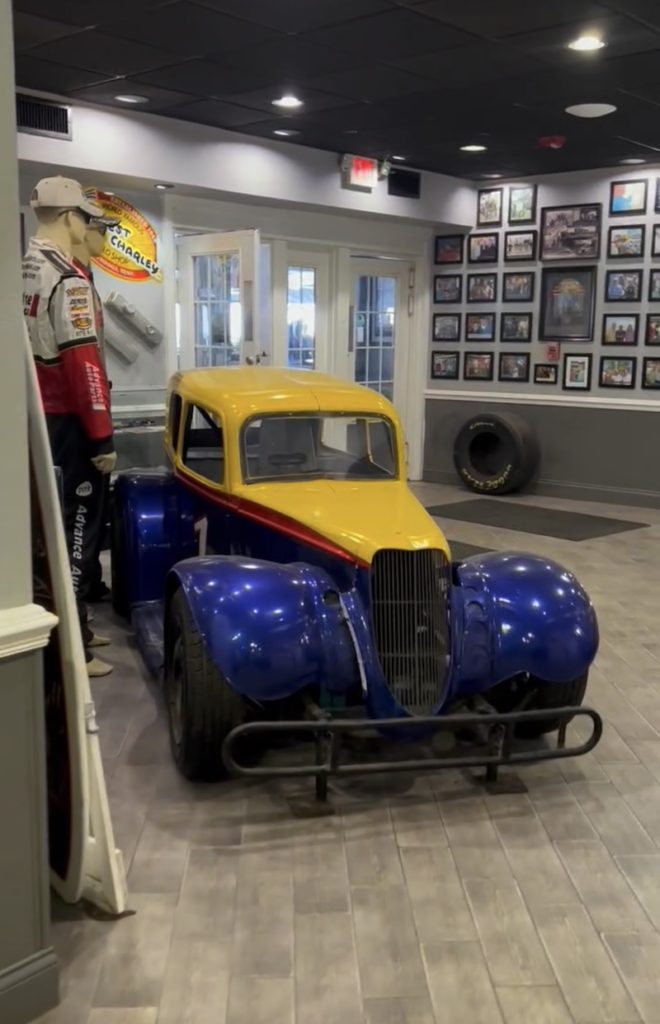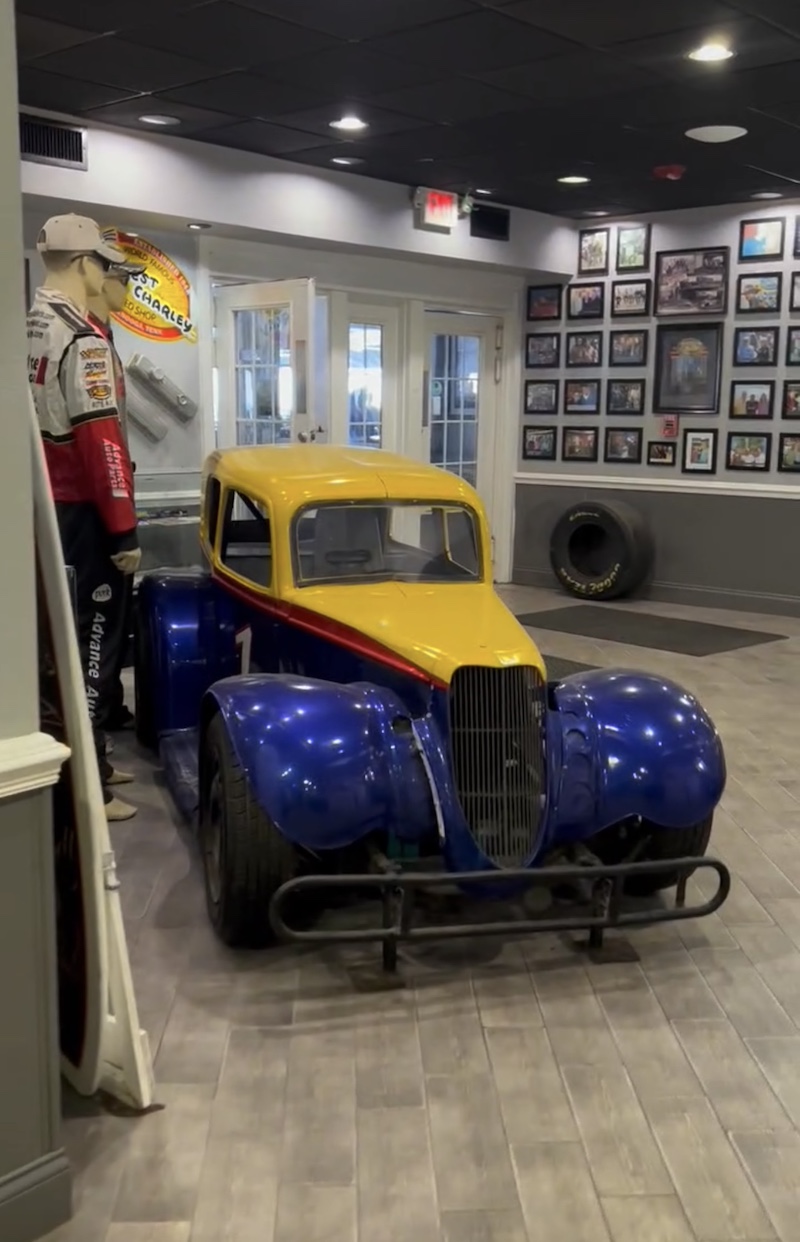 Today's Racing's North Turn sits exactly where the first NASCAR sanctioned stock cars made that left turn from the beach back onto the paved A1A, how cool is that?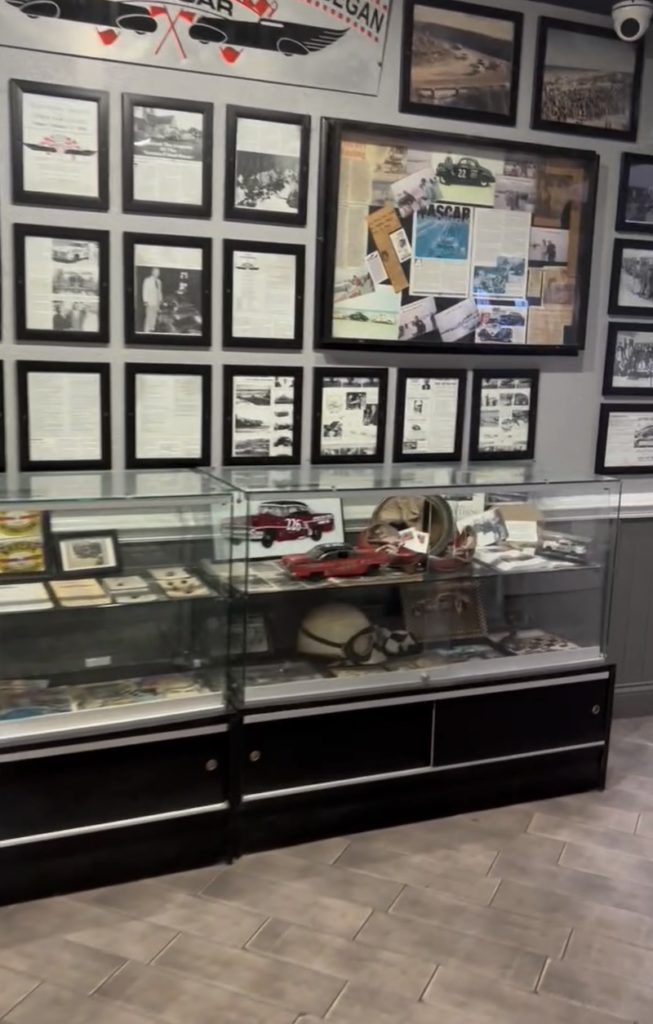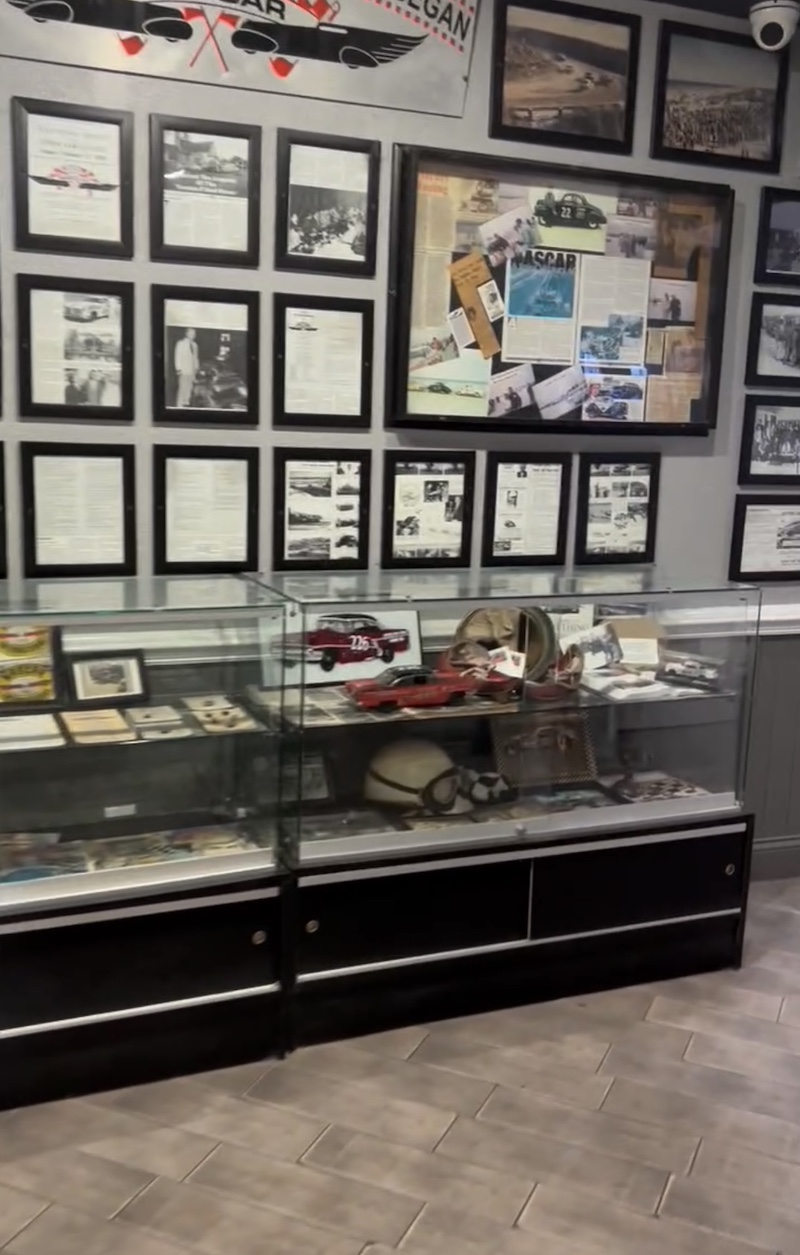 Races took place at this location from 1948-1958. People would gather at the turns and along the beach and road to watch the races. I can't even think of how cool that would be to see the cars racing on the beach.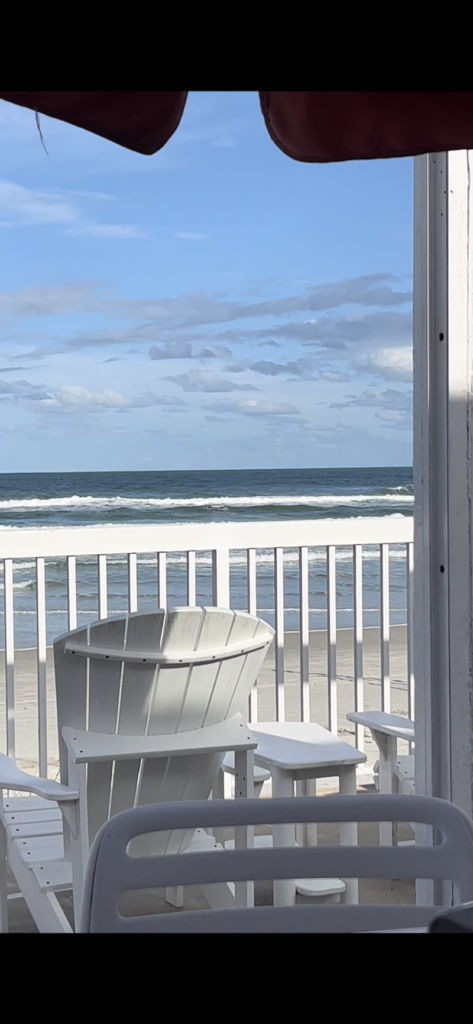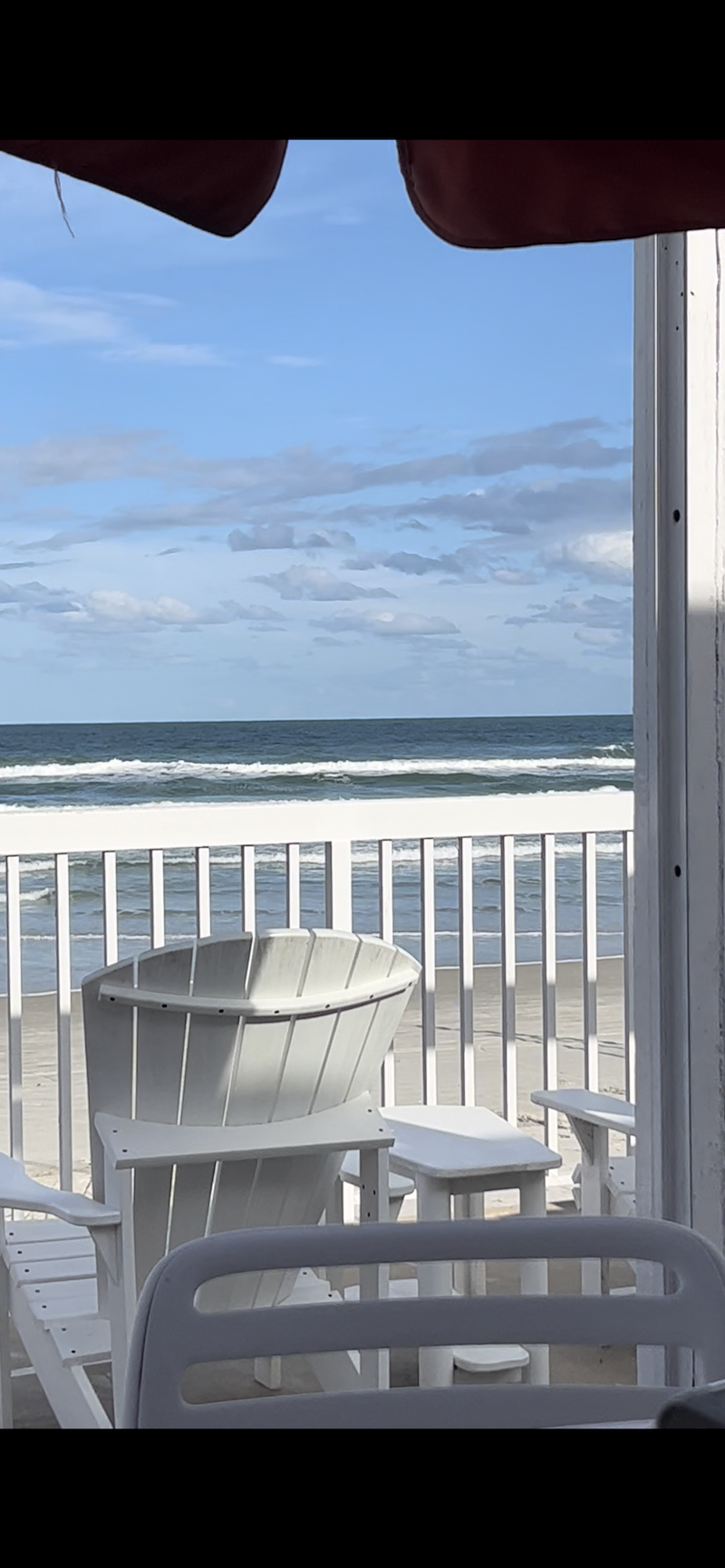 I'm not even a NASCAR fan and I love everything about the history of this iconic location.
We stopped for lunch and sat outside where we enjoyed a delicious food, an incredible ocean view, and just soaked in the magic of this place.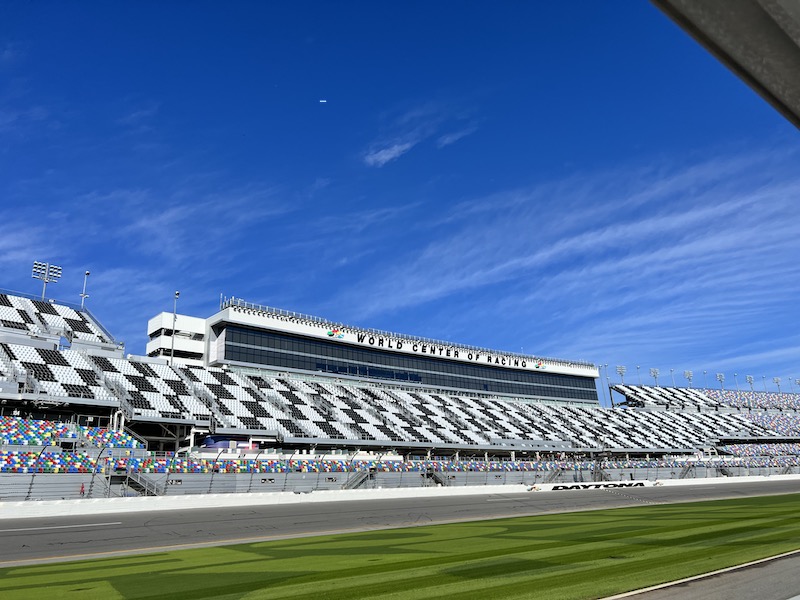 NASCAR TODAY: DAYTONA INTERNATIONAL SPEEDWAY | World Center of Racing
I'm not even ashamed to admit that I've never watched or attended a NASCAR race. Hockey, yes (Go Wings!), but NASCAR was never really anything I took a serious interest in until I came to Daytona Beach.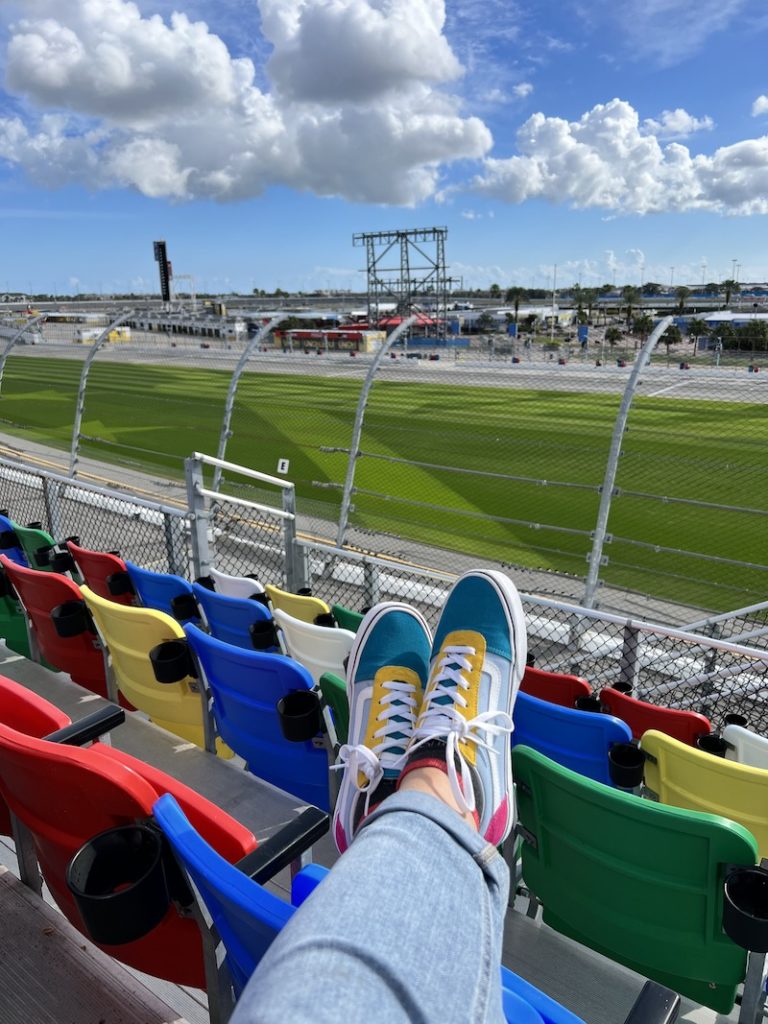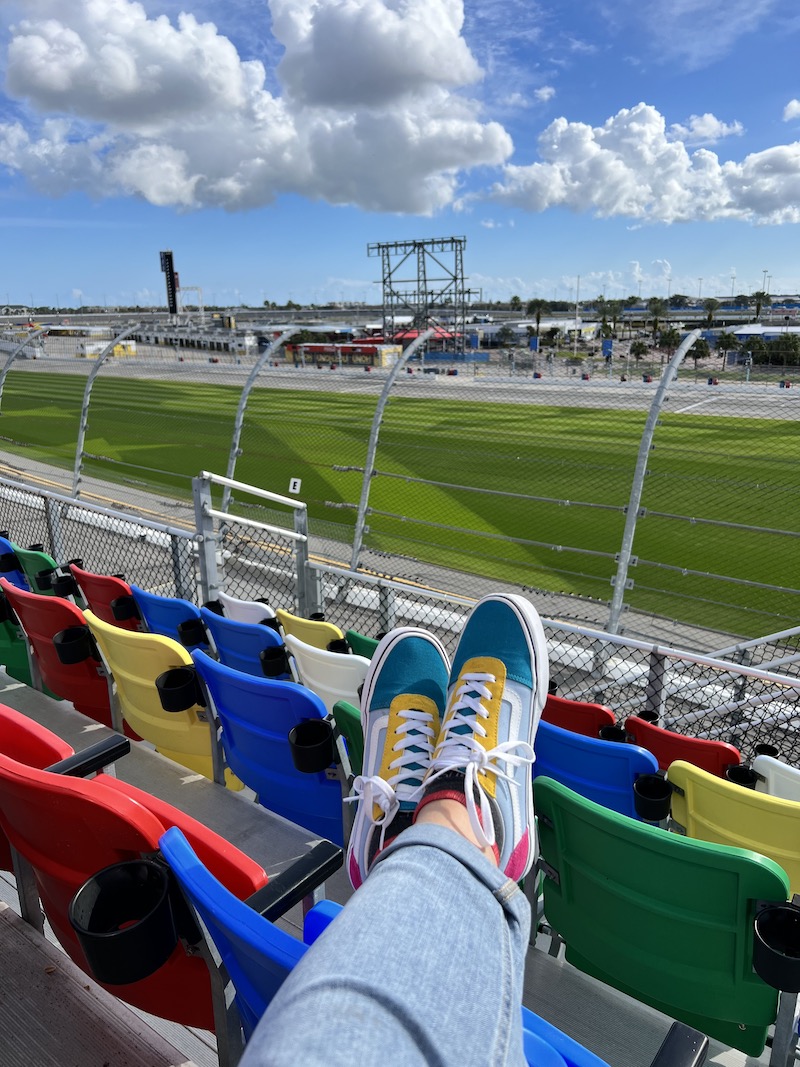 Yes, I've been to Charlotte, NC and visited many of the racing garages and even been on a couple ride alongs at different tracks, but nothing really SOLD me on going to a race until I went on the speedway tour at Daytona International Speedway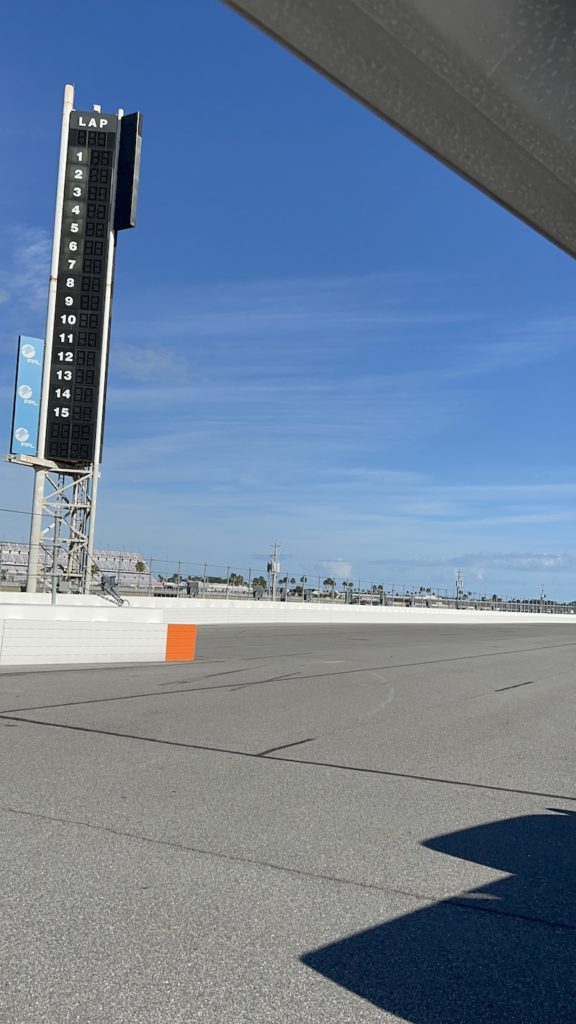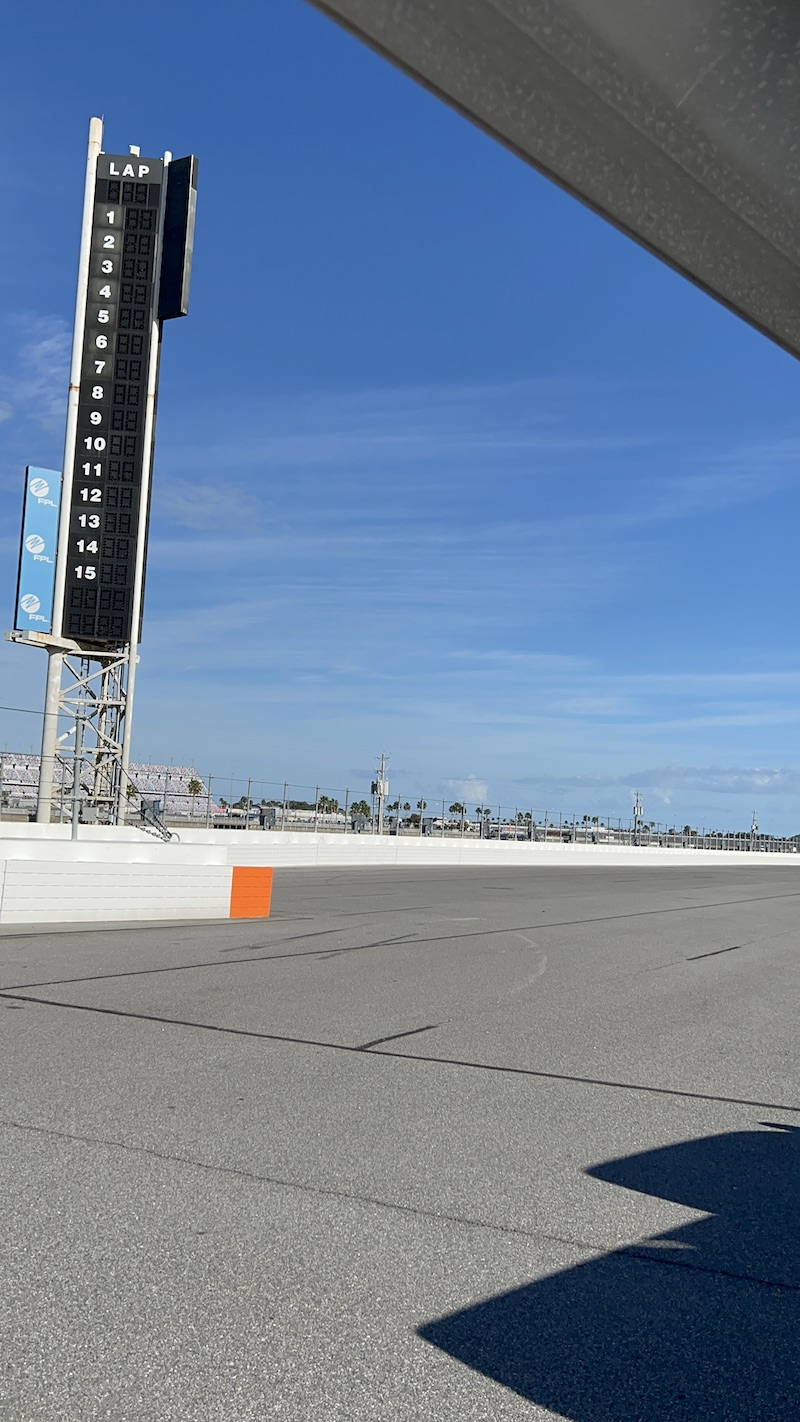 Riding in a truck-pulled tram, our tour took us out on the track while our driver/guide narrated.
We learned about NASCAR history, track history and all kinds of fascinating facts and tidbits about racing, drivers, fans, and more.
We stopped at the finish line where we were able to climb up the track and feel what it was like to stand at such an odd angle.
The best part was being handed markers and told we could sign the finish line. WHAT??? Yes, please!!
I signed Keep It Crazy ~Deb.
We were told that it would be painted over in a few weeks, but still fun to have it there for a while.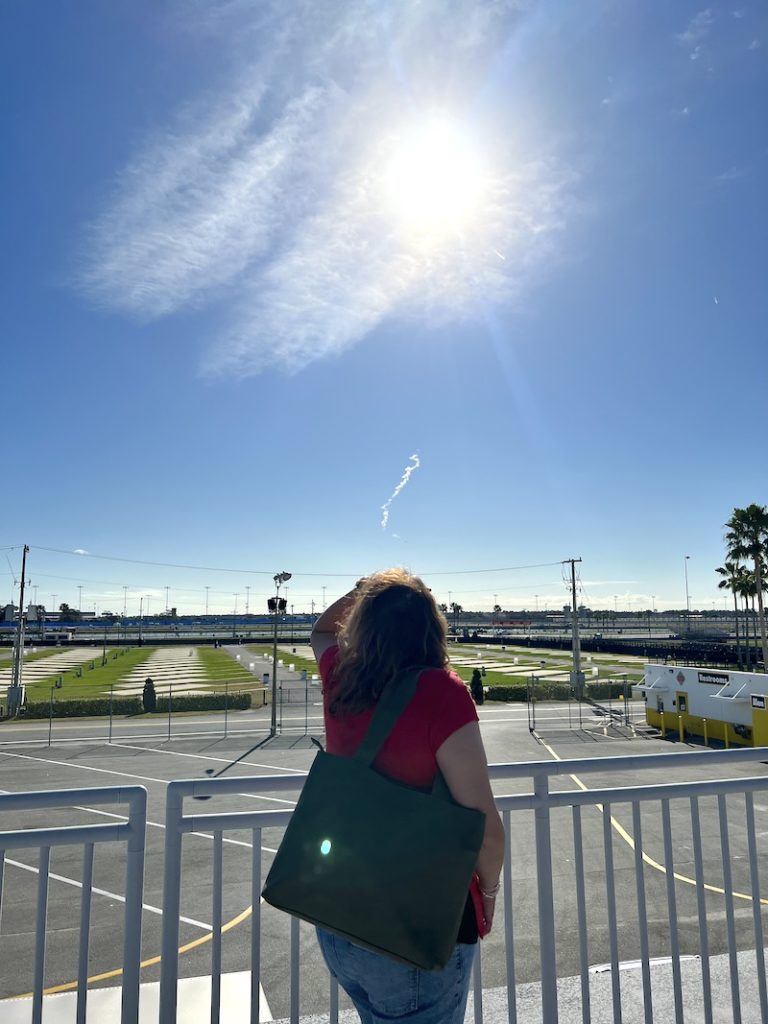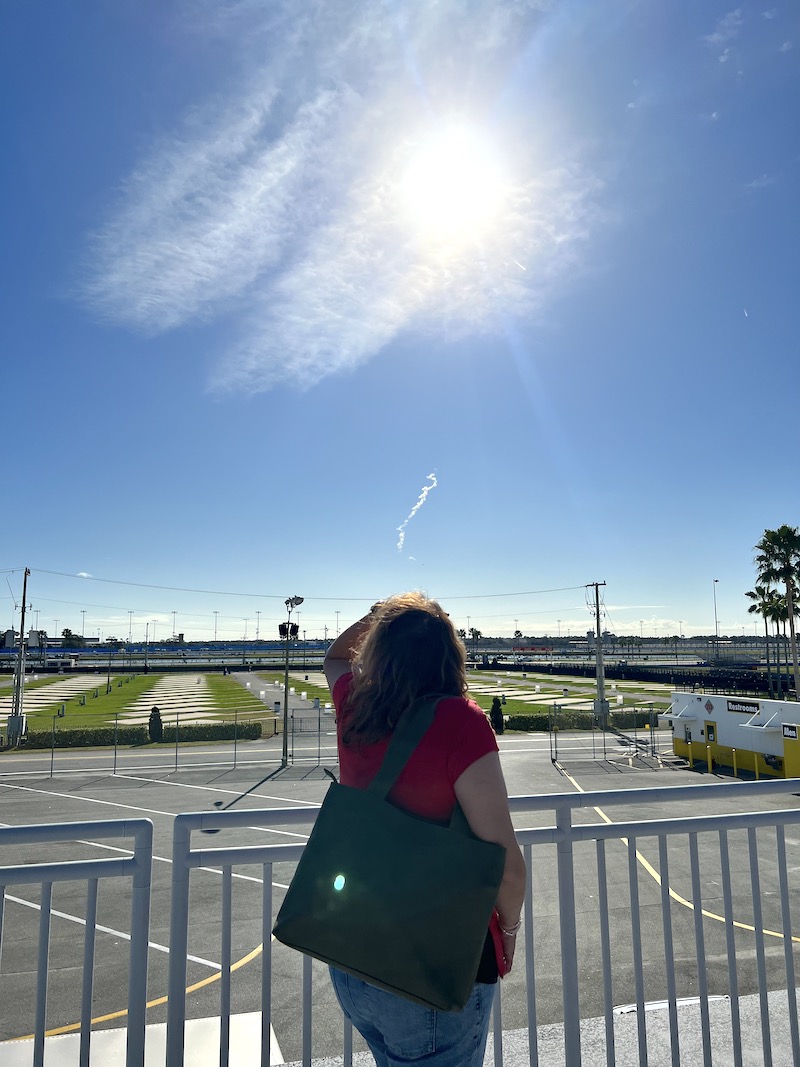 After signing the track our guide quickly hustled us over to a viewing platform where we watched a Space X launch. It just happened that we were at the track during a launch…lucky us.
That was definitely a really cool bonus of the tour.
The launch site is about 80 miles away so you'll really only see a white streak through the sky, but still awesome.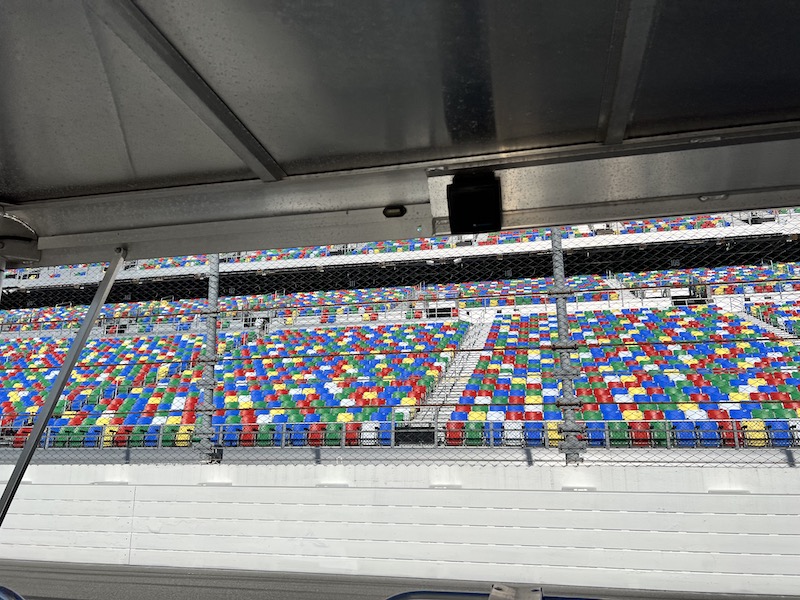 We made a stop to visit section 100 seating and see the track from a different perspective.
Interestingly enough, the lower seats are the cheapest and as you go higher up in the stands the more expensive the seat.
The tour ended at the Motorsports Hall of Fame of America where you'll find memorabilia and displays about all types of racing not just NASCAR.
Before you leave be sure to visit the statue of Bill and Anne France, Bill France, Jr. and Dale Earnhardt which are located near the speedway tour entrance.
I'm not sure why this tour sealed the deal for wanting to go to a race. Maybe it's the combination of all the history in Daytona Beach, maybe it was seeing how it all began. Regardless, "attending a NASCAR race" has made it's way onto my list of things to do.
BONUS: THE DAYTONA
Directly across the road from the Daytona International Speedway you'll find One Daytona, a shopping, dining and entertainment complex which includes The Daytona hotel, a Marriott Bonvoy Autograph Collection hotel.
If you go to the hotel lobby you'll find more racing history complete with a few cars and an incredible wall sized photo mural of the progression of racing.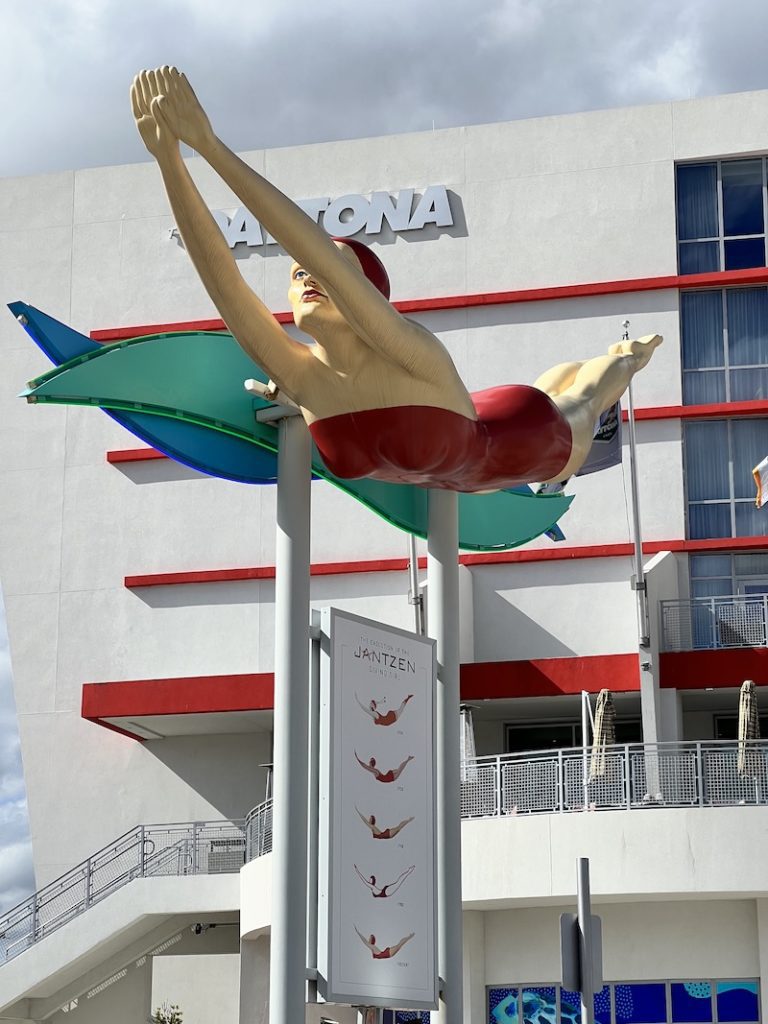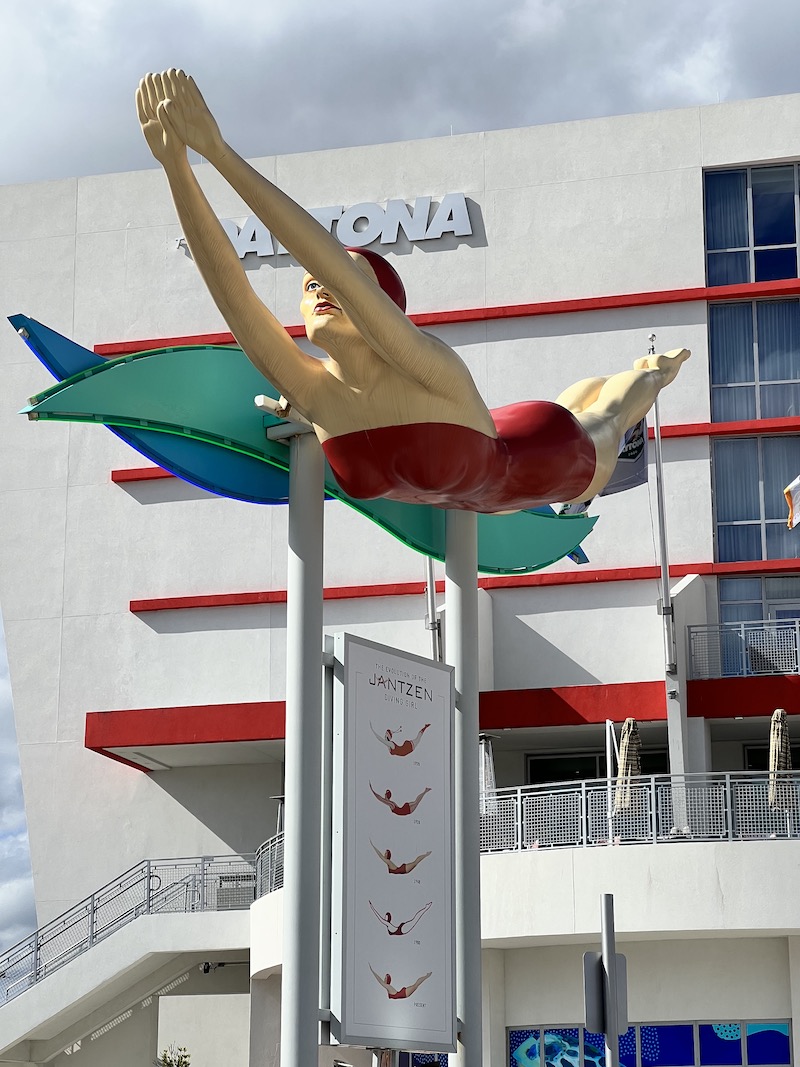 Not racing related but out front you can grab a photo of the original Jantzen diving girl.
She has it's own fun little Daytona Beach history.
She used to be located in front of the Jantzen swimwear store on the boardwalk. After the store closed she eventually made her way here.
If you want a bite to eat I highly recommend grabbing some BBQ next door at 4 Rivers BBQ.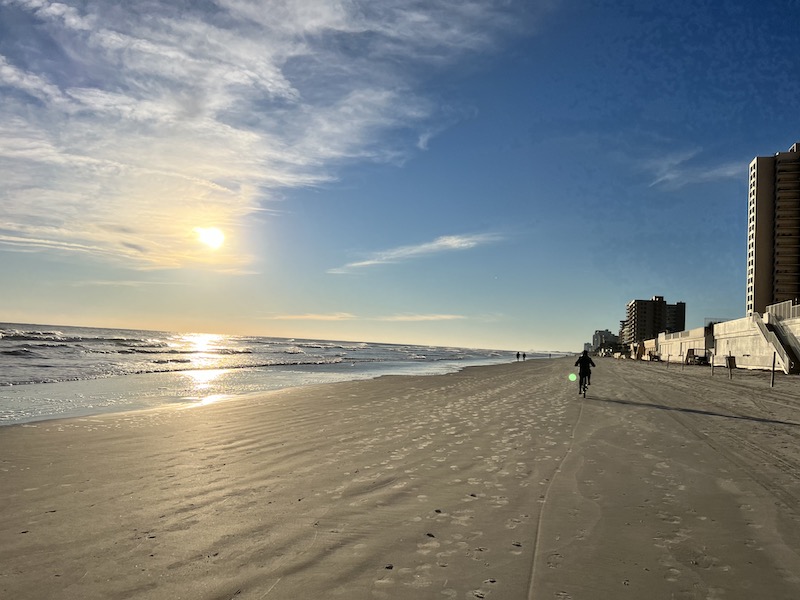 VACATION PLANNING GUIDES
You can find more information for planning your Daytona Beach getaway here:
The Ultimate Guide to the Best Things To Do in Daytona Beach
The Perfect Getaway at The Shores Resort and Spa