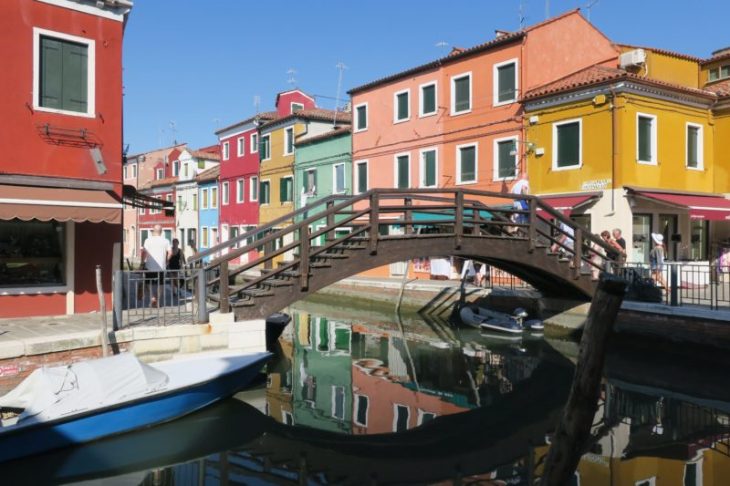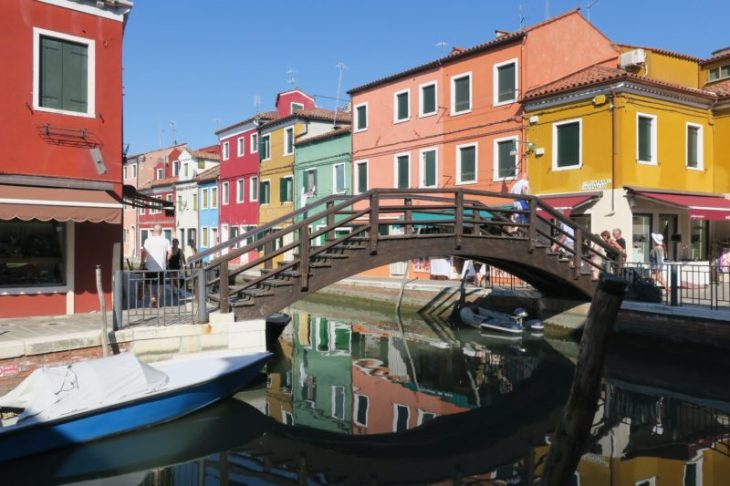 I recently returned from my first visit to Italy. I will say that a week isn't nearly long enough, but it gave me a taste of the country and let me know where I might want to return and explore longer (Florence/Tuscany, I'm looking at you!). I was on a bus tour so didn't have a complete immersion experience, but I did pick up a few tips that will help the first time traveler to the country and are things I found helpful during my visit. If you have any helpful tips to share please be sure to leave me a comment below.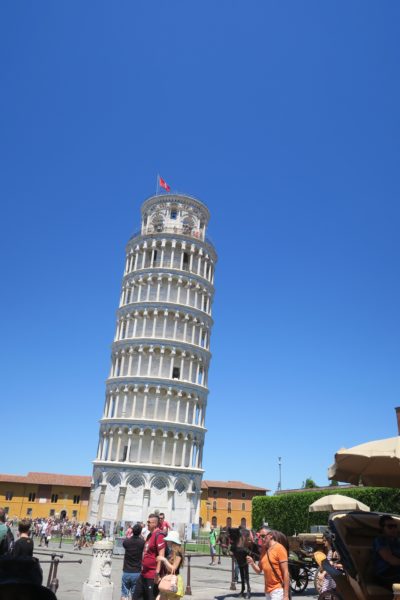 ITALY TRAVEL TIPS
DO NOT opt to have breakfast at the hotel. Italians don't really eat an American style breakfast. The hotel may tell you that they have bacon and eggs on their breakfast buffet, but avoid at all costs! The eggs will be runny and the bacon practically raw. ((shudder))
Inquire about the nearest cafe or take a stroll down the street to find one. There you will find freshly made espresso or cappaccuino and fresh made pastries. I bought a cafe americano and cherry croissant for 2.50 euors in Florence, pretty cheap breakfast, in my opinion.
Try to avoid summer travel. The crowds and heat will make it challenging to enjoy the sights.
Wear comfy, yet stylish clothes. aka, leave the athletic shoes at home. Europeans are stylish, they have a flair for fashion and nothing targets you like a tourist more than white athletic shoes, tube socks, shorts and tshirts. Pack travel friendly clothing. I really love the Zenergy and Knit Kit lines from Chicos.com. The items do well packed up in a suitcase, I can easily mix and match a number of items and I look fashionable.
Plan on eating lots of GELATO!!! My favorite was Cantaloupe. I know, sounds weird, but taste great!
If you go during the summer try to buy tickets in advance for the major attractions so you can skip the long ticket lines.
If you sit at a table at a restaurant there is a good chance you will be charged an additional fee, in my experience, anywhere from $2-12% per person.
Grab a hotel business card so that you can easily grab a taxi back to your hotel. Show the driver the card and even if you don't speak Italian the driver can get you to where you need to go.
Try to learn a few key Italian phrases before your trip. Hello, thank you, excuse me, do you speak English?, hot, cold, bathroom, etc. A handful of words/phrases will help immensely.
Bottled water is inexpensive and plentiful, but be sure to look closely at the bottle because still and fizzy waters are usually on the same shelf in identical bottles. Read labels carefully.
Toilet seats are optional in many restrooms, practice your squat before heading to Italy 🙂 Note that some restrooms require a small fee (50-75 cents) BUT if you purchase a bottled water or coffee from a local cafe for around 1-1.50 euro you can use the restroom for free.
Always be aware of pick pockets and keep your valuables close. DON'T flash your money. Tuck walk around money in a different pocket so you have easy access to twenty or thirty euro.
At stores, cafes, etc waiting in line is not an Italian practice. Do not que up, just walk to the front of the line. I know, I know. It sounds rude, but I saw it time and time again by locals.
At cafes and bars (not like the american bar, usually a lunch counter) PAY for your items and then take your receipt to the food counter to pick up what your ordered.
Pack a scarf to cover shoulders, if needed, and wear at least knee length skirts/pants when visiting churches otherwise you will be turned away at the door even if you did stand in line for 40 minutes waiting to get in.
If you tend to get swollen ankles on long plane rides consider asking your doctor for prescription water pills and/or buy compression socks. Getting up and moving around the plane helps as well. Swollen ankles when traveling is no fun at all.
Get off the beaten path to find the good restaurants. Try to research where the locals go. The food in the heavy touristed areas isn't going to be nearly as good as the restaurants in small neighborhoods or down little alleys.
Be careful buying brand name, cheap products from street vendors. These have, most likely, fallen off a truck and the sellers are being watched by officer that will fine you for purchasing stolen goods.
Use your cell phone in Italy with Verizon's Travel Pass. Take your cell plan with you across the pond and stay connected to the internet and with family & friends. For a small daily fee you can use your data to find your way around (HIGHLY recommend) plus stay in touch via text and talk with friends and family back home!
Italy is a beautiful country to visit and everyone should visit at least once. Hopefully, these tips were helpful and give you an idea of what to expect when you travel to Italy. GO. Have a good time and come back and let me know what tips you think would be helpful for a first time visitor?