Updated August 2019
Who would have thought that South Dakota would become one of my favorite states to visit during the warmer months.
A hidden gem and an often overlooked state it is full of history, art and culture, great food and outdoor activities.
Take a weekend with your girlfriends to discover one of my favorite South Dakota cities, Sioux Falls.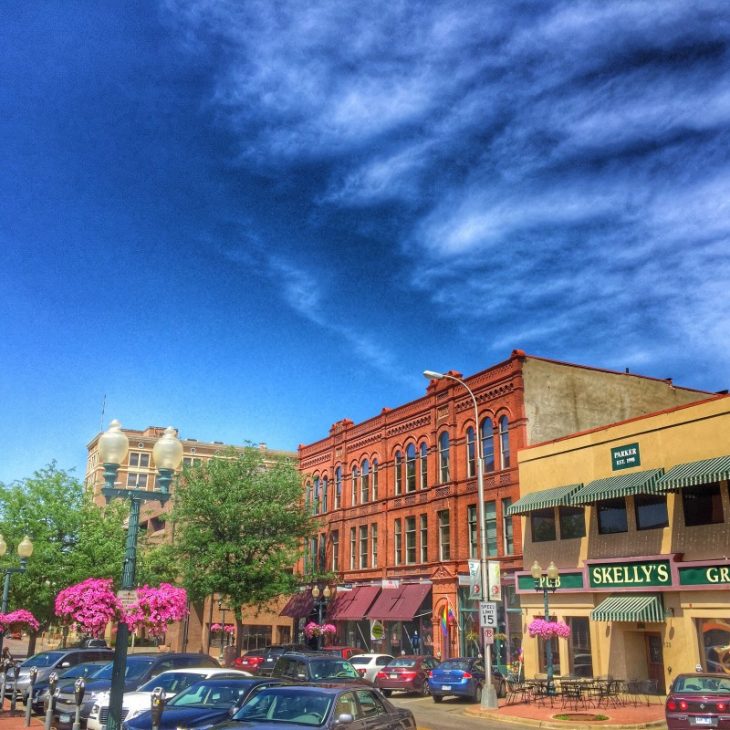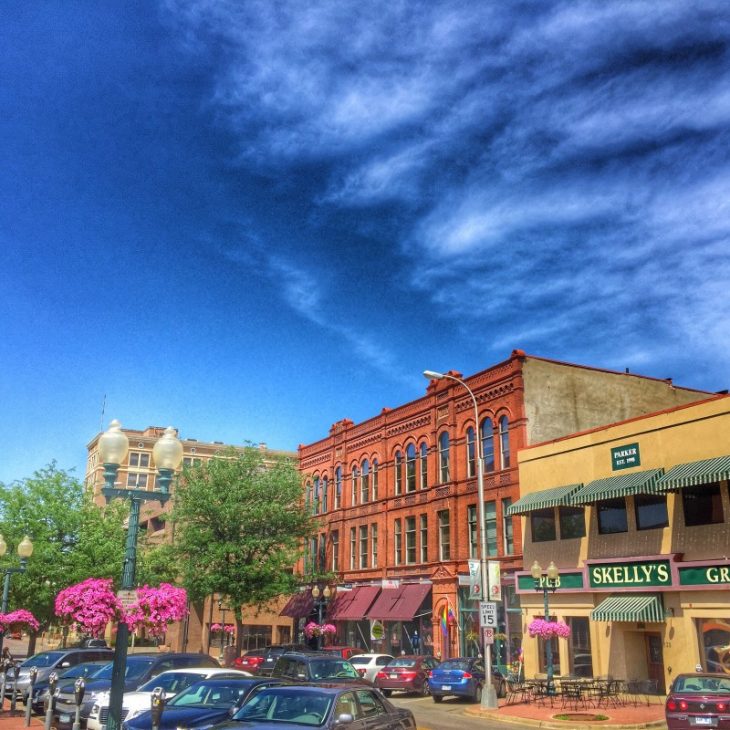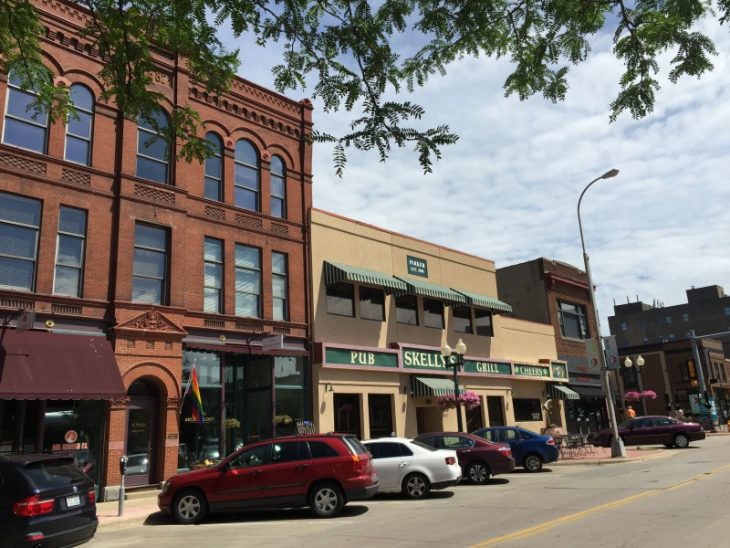 WHERE TO PLAY IN SIOUX FALLS, SD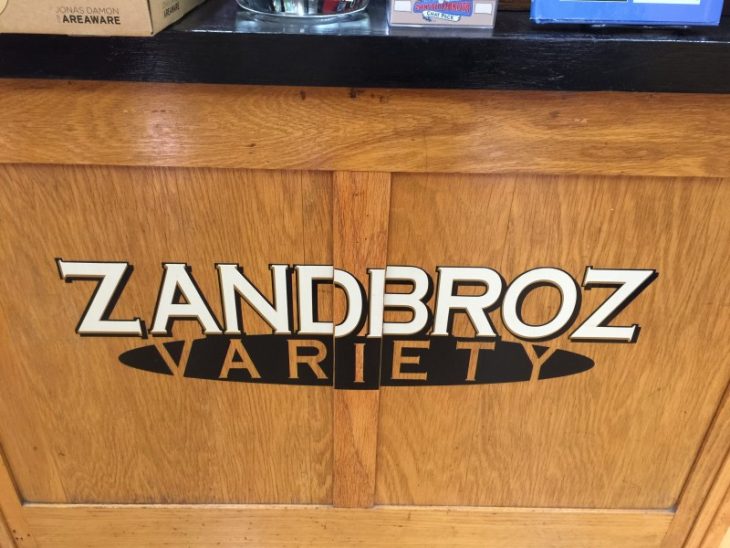 SHOPPING
There are a lot of great boutique shops in the Sioux Falls area. Way too many to list here, but I thought I would share a few of my favorites with you.
A visit to Zandbros is a must! I found Big Foot wrapping paper among other really awesome, eclectic items. There is also a fabulous selection of high-end writing utensils…be still my beating heart.
Stop in at Urban Archaeology and find relics, vintage pieces, and antiques.
A stop at Rugs & Relics is a must. Rugs, relics, art pieces adorn the store, but the best part of Rugs & Relics is the metal sculptures that the co-owner, Steve Bormes, creates out of found pieces.
PARKS
Falls Park, located in downtown Sioux Falls, is the perfect place to enjoy a picnic and take s stroll along the waterfalls.
A bridge allows you to enjoy both sides of the falls. There are restroom and dining services.
A tower offers a bird's eye view of the falls.
Good Earth State Park is a nature retreat and a historical site.
"The site itself is one of the oldest sites of long-term human habitation in the United States.
The most recent addition to the state park system, Good Earth offers prime opportunities for birding and hiking"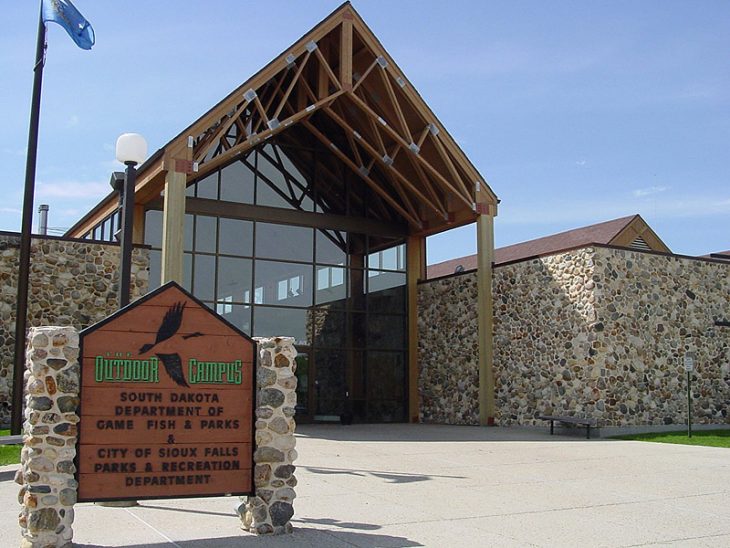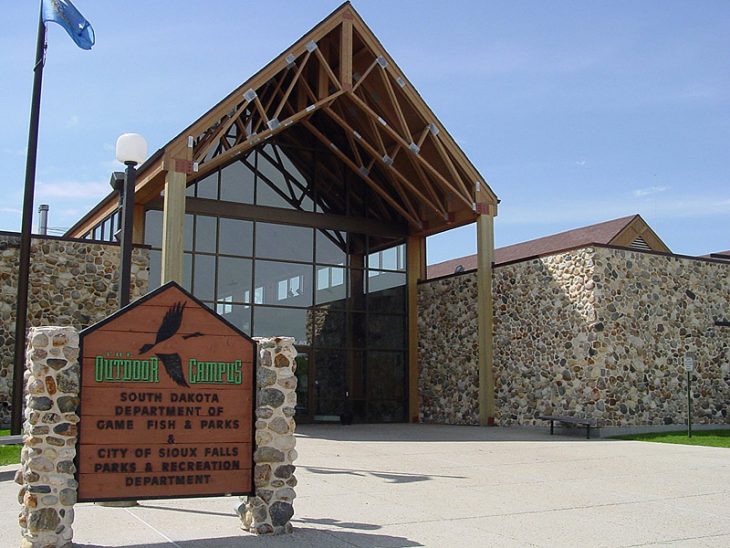 ATTRACTIONS
Outdoor Campus: THE place to go to learn about the outdoors in South Dakota. Fishing, hunting, kayaking, campfire building and more is taught at the Outdoor Campus.
In addition to classes, there are hiking trails and an interact outdoor museum for kids.
Strawbale Winery: Located just a bit north of downtown Strawbale Winery is a winery constructed from, you guessed it, straw bales.
The construction alone is worth a visit, but the wine will keep you around a little longer. During the summer visit on a Thursday evening and enjoy live music, food trucks, and a good old fashioned community event.
Great Plains Zoo & Delbridge Museum: The perfect size zoo for families with small children. It is home to one of the few remaining Black Rhinos, which are critically endangered.
Washington Pavilion: Something for everyone at the Washington Pavilion. There is a science center, art gallery and a performing arts center. So much fun.
Sertoma Butterfly House & Marine Cove: It's always warm at the butterfly house. Step inside and watch butterfly flutter around in the conservatory.
There is also a stingray and shark touch tank in the Marine Cove exhibit, which is the only touch tank in a 600-mile radius.
Sculpture Walk: Take a stroll around downtown and enjoy the sculptures on display created by artists from around the country. Can't make it to Sioux Falls? You can enjoy the Sculptures online at http://sculpturewalksiouxfalls.com/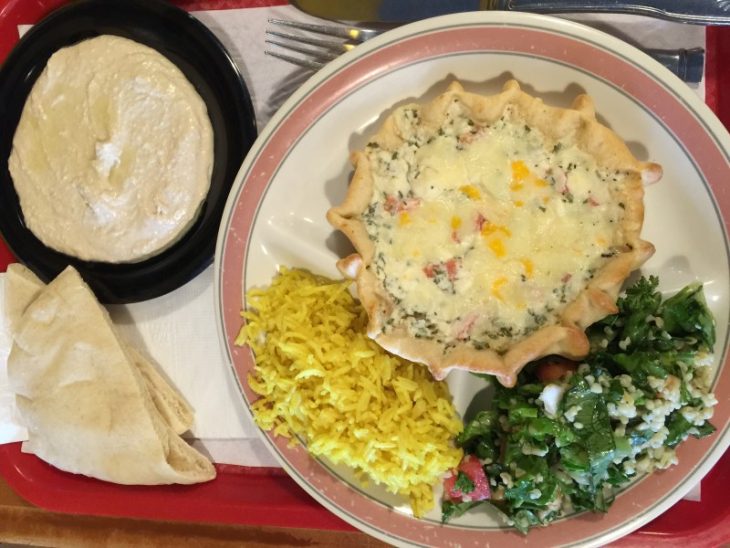 WHERE TO EAT IN SIOUX FALLS
SOOOO many great choices, so little time. There are over 650 restaurants in the area. The problem is deciding where to eat with so many great choices. Here are a few of my favorites:
All Day Cafe
Bros Brasserie
McNally's Pub
Phillips Ave Diner
Sanaa's
Taphouse 41
The District Woodfire Grill
You can find more about places to eat here: http://visitsiouxfalls.com/things-to-do/restaurants/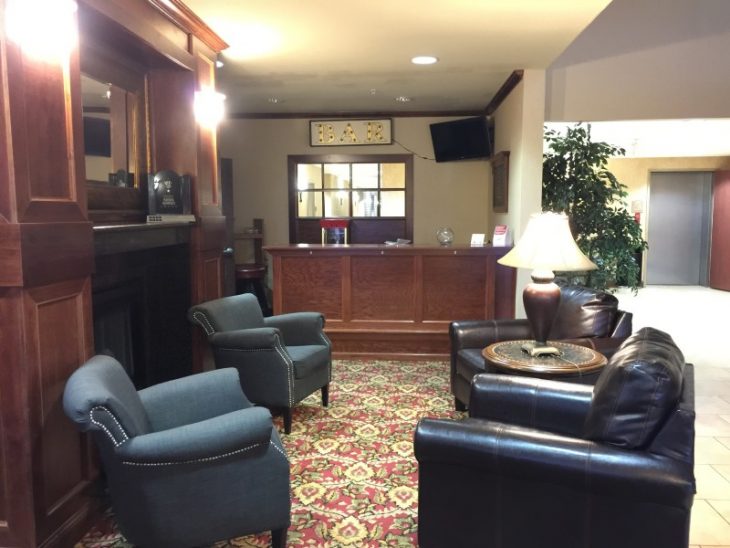 WHERE TO STAY
We stayed at the Quality Inn & Suites on Granite Lane, near I-90.
The rooms are a nice size, complete with a fridge (perfect for road trippers) and has an indoor pool and a free breakfast in the morning.
This hotel also has really great internet access, which might not be important to some, but for those of us who work online this is awesome to find.
The breakfast was perfect and served in a very welcoming dining area. Of course, the most important part of any breakfast is good coffee and the Quality Inn did not disappoint.
Another nice little perk at the hotel is their happy hour served in the lobby each evening. Drinks were VERY affordable compared to other hotels I've stayed at and being able to have a cocktail or two and not have to drive anywhere is a nice amenity.
The staff at the Quality Inn was always warm and welcoming every time we returned to the hotel.
I loved that they would ask me about my day upon my return and even ask about specific destinations I visited.
We mentioned that we were going to Strawbale Winery on our way out of the hotel and when we returned they asked how we enjoyed the wine! I was really impressed.
We may have arrived as strangers, but we definitely left feeling like we had made some new friends and I wouldn't hesitate to stay there again.
When you stay be sure to let them know I sent you their way and that I say hello.
For more information about Sioux Falls or for assistance in booking a stay contact the Sioux Falls Convention & Visitors Bureau.
Pin Why You Should Visit Sioux Falls, SD to Pinterest