THINGS TO DO IN MCHENRY COUNTY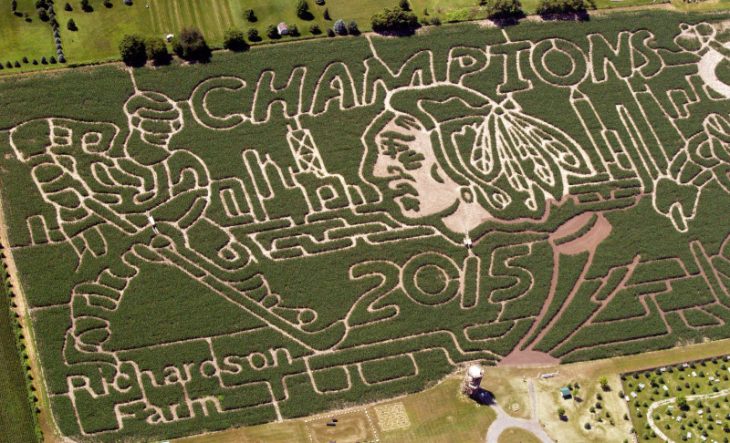 Thanks to WEBSTER'S UNABRIDGED, INC. PR for sharing this information with us. McHenry County, IL is a great area to visit and is only 60 minutes Northwest of Chicago.
When Midwest Living magazine published its online feature this summer, "25 Weekend Getaways Near Chicago", Illinois' McHenry County scored twice with the cities of Crystal Lake and Woodstock spotlighted for their abundant recreation, entertainment, shopping and dining opportunities.
This northwestern suburban county, which stretches from I-90 to the Wisconsin state line, is loaded with getaways, not only in Crystal Lake and Woodstock, but also in Algonquin, Union, Harvard and elsewhere. Here are 10 fun reasons to visit McHenry County. You'll find links to websites, plus details and driving directions at www.visitmchenrycounty.com.
1. Ride the rails at Illinois Railway Museum, North America's largest: Located in tiny Union, just north of I-90, this is the Real McCoy, with more rolling stock than any other train museum: a whopping 400 steam and diesel locomotives, plus countless streetcars, commuter trains, passenger, freight, dining, dome, baggage and track-maintenance cars, snowplows, cabooses and entire trains. Ride a train that departs from an 1851 depot and loops around the grounds on 10 miles of track. Wander through nine enormous display "barns" that shelter trains in various stages of restoration. Chow down in a 1934 diner. Open daily through September, weekends through October, with special events during the holiday season.
2. Tap into McHenry County's Craft Brewery scene: With its local pride and entrepreneurial spirit, craft beer is all the buzz. Today's beer drinkers want their brew with variety and flavor, and they want to get it from small, intimate beer makers, not huge international conglomerates. McHenry County is home to a thriving craft beer culture, and you can experience the best of it at:
Scorched Earth Brewing Co. in Algonquin uses locally-sourced ingredients and old-world brewing techniques
Crystal Lake Brewing in Crystal Lake has a full line of craft beers, including seasonal brews
Chain O' Lakes Brewing Co. in the City of McHenry is the county's oldest, with a full line of seasonal and small-batch beers
Cary Ale House & Brewing Co. in Cary features home-crafted brews and locally-sourced foods
Village Vintner Winery & Brewery in Algonquin specializes in home-brewed stouts, ales and wood-fired pizza
Duke's Ale House & Kitchen in Crystal Lake offers an ever-changing craft beer lineup, along with locally-sourced food.

3. Let Us Entertain You!
The Woodstock Opera House: On tap this summer are British rockers Wishbone Ash, Riders in the Sky and The Fat Babies
Raue Center For The Arts in Crystal Lake: Williams Street Repertory's standup comedy and monthly improv, a tribute concert to the Eagles in August, Rauetoberfest in September

The Listening Room at Lakeside Legacy Arts Park/Dole Mansion in Crystal Lake: Annual summer concert series with Blues of Roger Adler, Collin Berg & The Phonograph's and Robbie Fulks of Chicago's Old Town School of Folk Music.

The Summer Concert Series at "Place de la Musique" at the Sanfilippo Estate in Barrington Hills: Petra's Recession Seven Band, a seven-member Chicago style swing and jazz ensemble, and the vocal-piano duo, Pico & Chown.
4. Experience Amaze 'N Apples at Royal Oak Farm Orchard near Hebron! Instead of winding through rows of corn or hay, meander through 1½ miles of lusciously loaded apple trees, stop in three different activity areas to play games or just sit a spell and rest your legs! You can pick from 29 varieties of apples on 16,000 trees, or choose pre-picked ones, too. Royal Oak also has a full-service restaurant, bakery, gift shop, wagon rides, orchard tours, petting zoo, kiddie park and more. Opens August 14. Beginning mid-August, you can pick apples at eight more orchards in McHenry County, too. Most are clustered around Woodstock, with one near Union:
All Seasons Orchard, Woodstock
Homestead Orchard, Woodstock
Knoll's Apple Orchard, Woodstock
Lang's Orchard, Woodstock
Meadowmoor Orchard, Woodstock
More Than Delicious Orchard, Woodstock
Prairie Sky Orchard, Union
Woodstock Country Orchard, Woodstock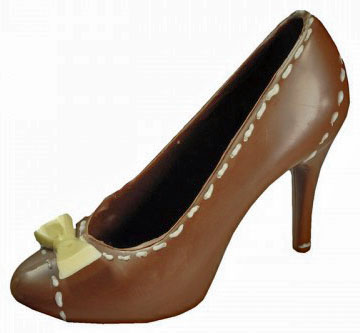 5. Sample decadent handmade chocolates at six chocolatiers:
Anderson's Candy Shop in Richmond: Leif and Lars carry on the family tradition of hand-dipped chocolates, truffles, toffees, creams and caramels, plus seasonal hand-molded novelties in this family business begun in 1926.
Ethereal Confections in Woodstock: Sisters-in-law Mary and Sara attended Barry Callebaut Chocolate Academy in Chicago and launched their own store on Historic Woodstock Square, where they handcraft chocolates that transcend and blend flavors from around the world.

Mellie's Chocolate & Co. in Crystal Lake. Hand-dipped fruits, molded specialties and ice cream.

Morkes Chocolate in Huntley: Morkes first opened its doors on the south side of Chicago in 1920, and has been making hand dipped and molded chocolate ever since.

Riverside Chocolate Factory in McHenry: Riverside crafts a variety of chocolates, toffees, fudge, dipped fruits and their most recent confection, chocolate-covered bacon.

Wicked Chocolates in Algonquin. A chocolate maker and a pastry chef met over homemade peanut butter cups and voila! They became partners, crafting artisanal chocolates, pastries and wine-infused chocolates.
6. Get lost in the corn-fusing maze at Richardson Adventure Farm (<<read about my visit) near Spring Grove. It's the world's largest and most intricate, and this year's themed maze is dedicated to the 2015 Stanley Cup champion Chicago Blackhawks. But there's plenty more to do, which makes this a family destination, including a 750′ zip line, 50′ observation tower, orbiting (ride inside a giant 11′ ball), pig races, jumping pillows, giant slides, pedal carts, wagon rides, pumpkin patch, picnic sites and campfires. Opens Aug. 29.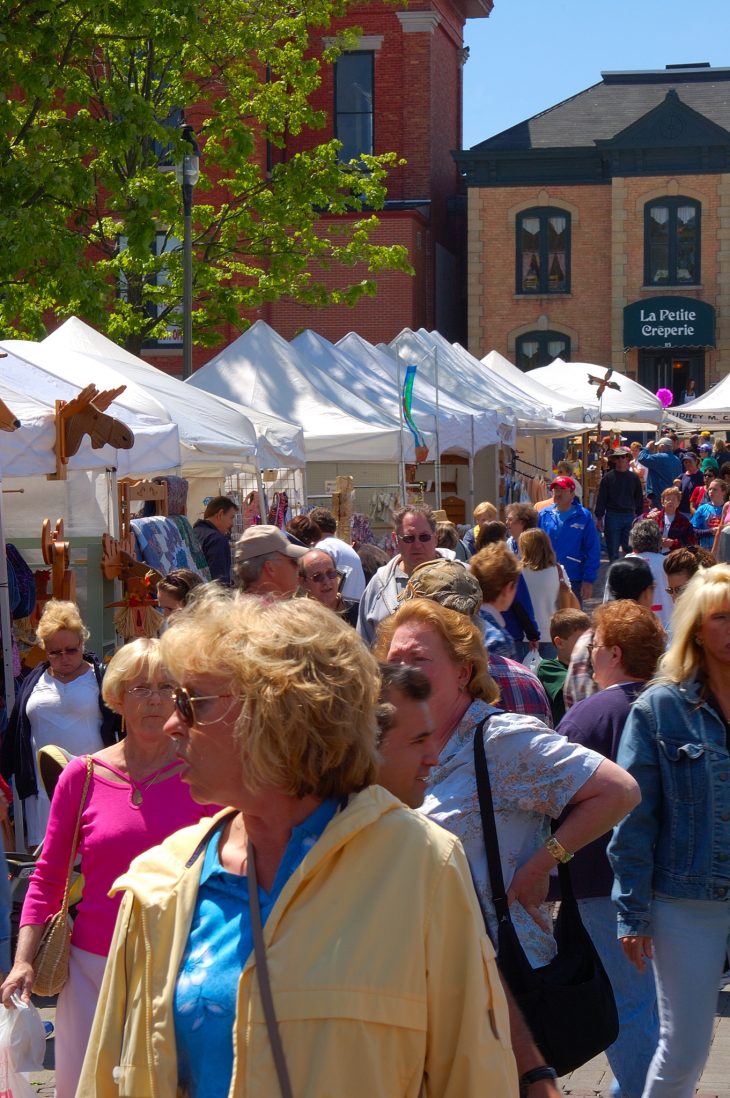 7. Stock up on fresh produce at 18 farmers markets and farm stands:
Cary Farmers Market
Crystal Lake Farmers Market

Huntley Farmers Market

McHenry Farmers Market

Woodstock Farmers Market

Cody's Farm Market, Marengo

Grace Farm Studios, Woodstock

Harms' Farm & Garden, McHenry

Knoll's Apple Orchard and Vegetable Farm, Woodstock

Patyk Farm Market & Greenhouse, Richmond

Red Barn Farm Market, Woodstock

Soulful Prairies, Woodstock

Stade's Farm & Market, McHenry

T&H Farm, Marengo

Tom's Farm Market, Huntley

Twin Garden Farms, Harvard

VonBergen's Country Market, Hebron

Walkup Heritage Farm, Crystal Lake
8. Snap up antiques and collectibles: at malls and small shops throughout McHenry County.The Hebron Antique & Specialty District, located downtown on Main Street, is a one-stop destination, as is the Colonial Antique Mall in Woodstock. Hunt for more bargains in Crystal Lake at Carriage House Antiques and in a cluster of shops on Ridgefield Road northwest of downtown. Another antique mecca is Richmond, where the three-story 1905 Emporium is a day-tripper's destination by itself. (To request a brand-new, free Illinois Antique Guide, phone toll-free 888-363-6177.)
9. Swim and Sun at Water Parks and Sandy Beaches:
Three Oaks Recreation Area, Crystal Lake: A reclaimed quarry with pristine waters and a beautiful sand beach with certified lifeguards, splash park, playground and picnic areas. Coming in 2016: The Quarry Cable Park & Grille, a 32-acre next-generation cable wake park complete with jumps and features.
The Woodstock Water Works: Family aquatics center with a zero depth recreation pool, a double flume slide and play features in the shallow end, and an eight-lane competition lap pool with one- and three-meter diving boards, baby pool, two shelters, tot lot, concessions and green space for sunning or picnicking.

Sting Ray Bay Family Aquatic Center in Huntley: Zero depth simulated beach entry, two 138′-ft. long water slides, rain drop feature, play & spray structure with slide, diving boards, sand/water play area, sand volleyball area and café.

Crystal Lake Park District Beaches: Two public beaches on crystal-clear Crystal Lake with large swimming areas, certified lifeguards, concessions, picnic areas, showers and more.

Indian Trail Beach & Butch Hagele Beach on Woods Creek Lake in Lake in the Hills: Certified lifeguards, restrooms, showers, changing rooms, picnic tables, shelter rentals, volleyball, grills in parking lots.

Petersen Park Beach in McHenry: Large sand beach on McCullom Lake, plus canoe, kayak, rowboat and paddle boat rentals.
10. Replenish your fabric stash at six quilt and fabric shops:
Material Girl Fabric Shop in Crystal Lake is filled with more than 5,000 bolts of high-quality fabric and the latest in sewing notions, buttons, books and patterns. Classes for sewing and quilting.
Peaceful Gathering Quilt Shop in Fox River Grove is a full service quilt shop with a large selection of quality cottons, quilting supplies, books and patterns. They offer classes and clubs, and have a Gammill longarm quilting machine and two quilters to quilt tops.

Royal Patchwork Quilt Store in Huntley specializes in fabric, notions, patterns and classes for beginning to experienced quilters.

Hopscotch Square Quilts on Woodstock Square is an entire quilt store inside the Sewing Concepts fabric store. Huge selection of quilting and embroidery fabrics, designs, notions and supplies.

That Quilt Shop in Woodstock is created for quilters who love color, with fabrics from elegant to funky. Classes are relaxed and fun. Longarm quilting available, too.

Woodstock Quilts has a large selection of bedding, quilting materials and supplies.

11. Bonus! Gardens of Woodstock is a botanic garden, nursery, garden shop and event center all wrapped up into one gorgeous package that's well worth a visit.The gardens feature five waterfalls, babbling brooks and ponds, meandering brick walks and patios complemented by lush colorful landscaping and unusual plants and flowers imported from nurseries throughout the country.
Plan an Overnight in McHenry County
McHenry County is just an hour's drive northwest of Chicago, bordered on the north by Wisconsin, and on the south by I-90. The Fox River winds down from the Chain of Lakes through the towns on the eastern side of the county, while country roads meander the western side.
For visitor info, including lodging and dining options throughout McHenry County, log on to www.VisitMcHenryCounty.com or phone  Visit McHenry County toll-free at 888-363-6177.
Follow on Facebook or Twitter!