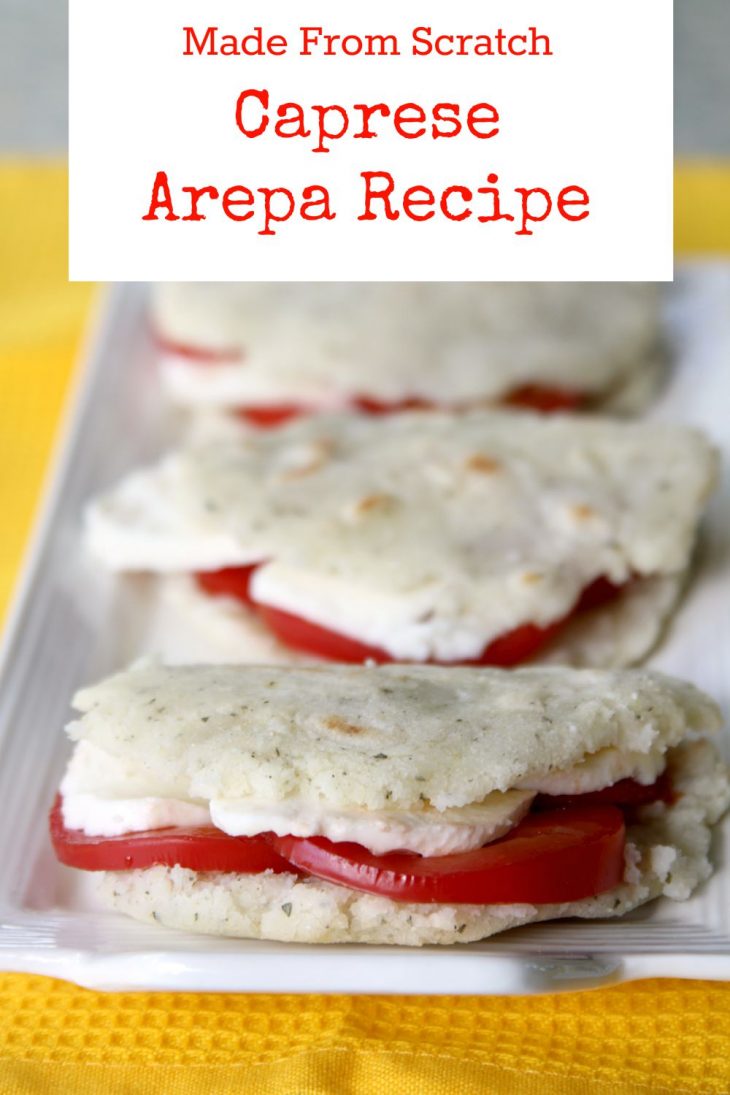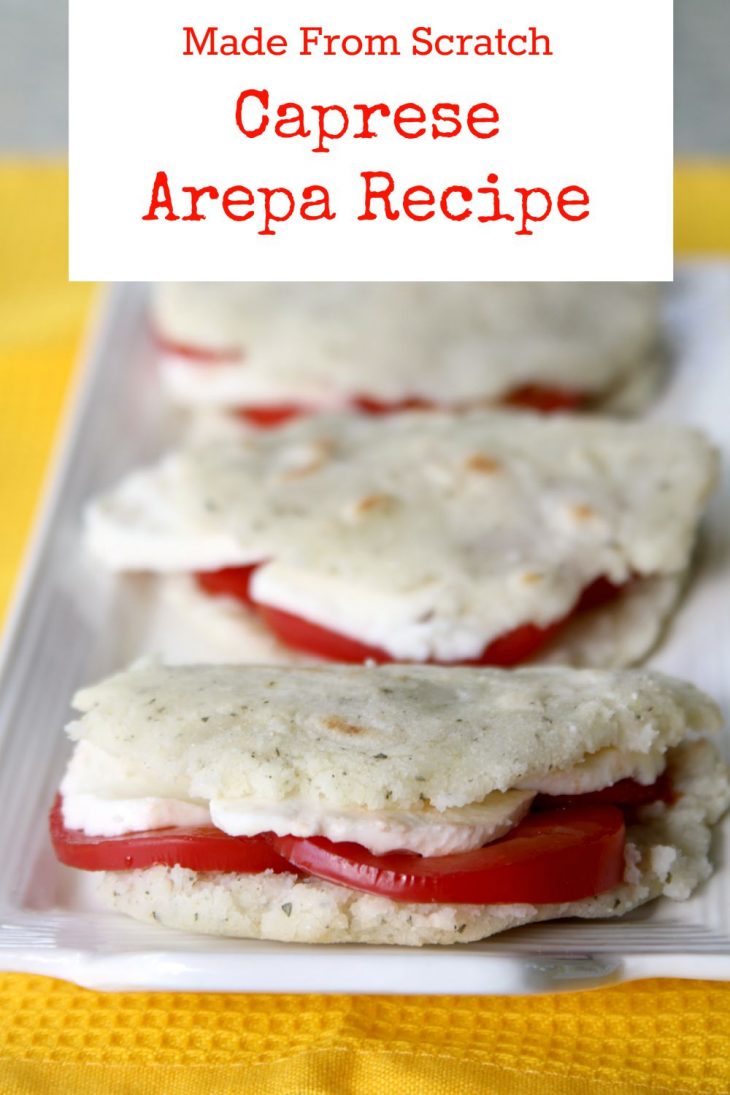 disclaimer: I participated in an Ambassador Program on behalf of Influence Central for P.A.N. Cornmeal. I received product samples as well as a promotional item to thank me for my participation.
I love caprese salad and caprese sandwiches. Nothing screams summer to me more than tomato, mozzerella and a drizzle of balsamic vinegar. What I didn't realize is that pairing caprese ingredients on an arepa takes this sandwich to whole new delicious level. After trying this pairing it's a permanent fixture in the recipe, which I've aptly named the Caprese Arepa Sandwich.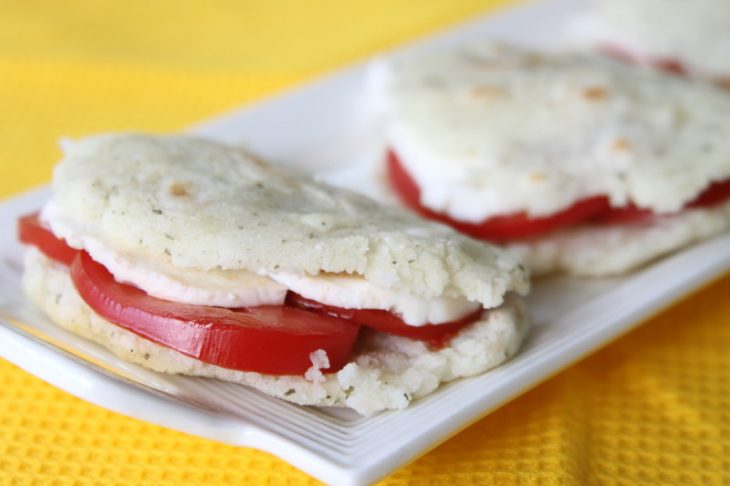 Arepas are made from a few simple ingredients. Mix together P.A.N. cormeal, salt and water and then knead. If you can make pancakes or similar you can make arepas. After the dough was ready I broke off small pieces, formed into a ball, flattened and cooked over medium heat.
P.A.N. cornmeal, a staple in many homes around the globe, is finally making its way into kitchens in the USA, which makes me very happy. Cornmeal is rich in nutrients and is very versatile. I am starting to prefer arepas over yeast bread. Arepas are lightweight, tasty and quick and easy to make.
Don't be nervous about giving this recipe a try. It truly is a very simple process and you don't need to be a trained chef in order to create tasty arepas.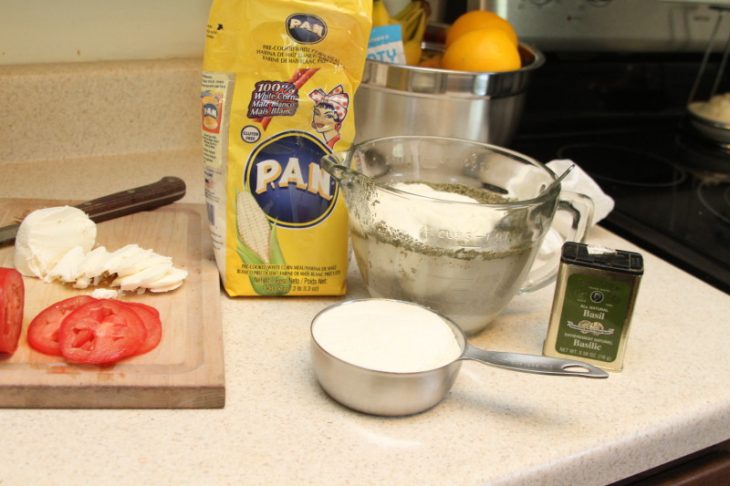 In a large bowl mix together water, salt, cornmeal and, for this caprese arepa, some basil.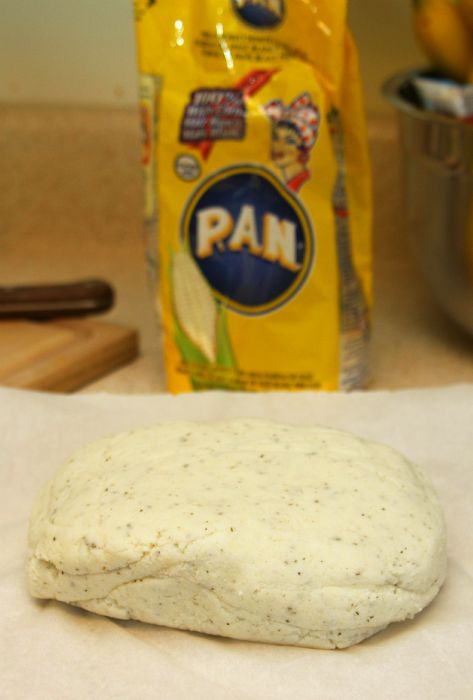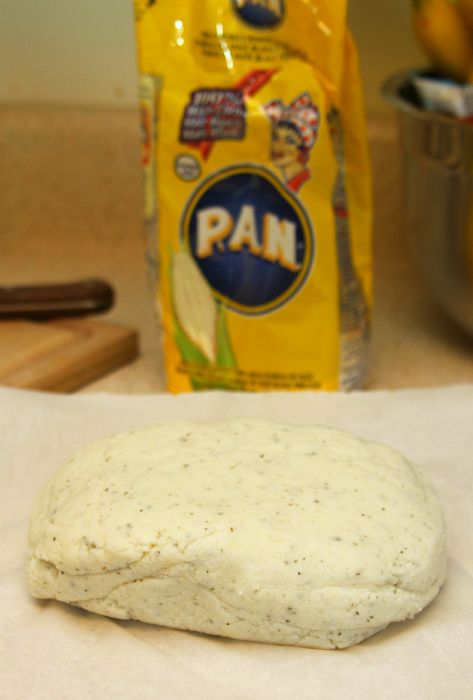 After mixing ingredients together, turn dough out onto a piece of parchment paper and knead until a ball of dough forms. Let dough rest for a few minutes.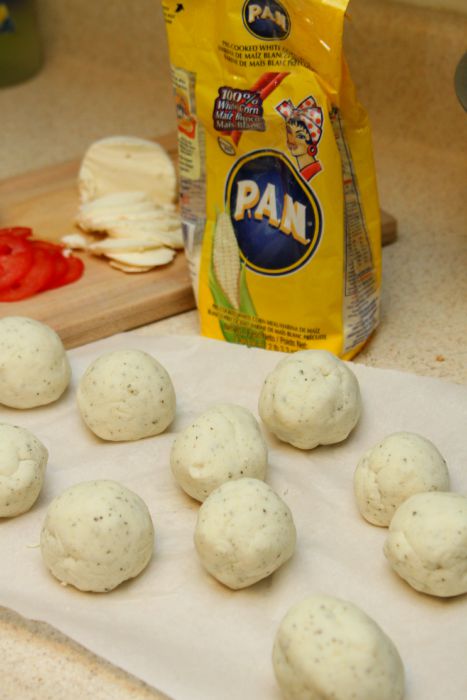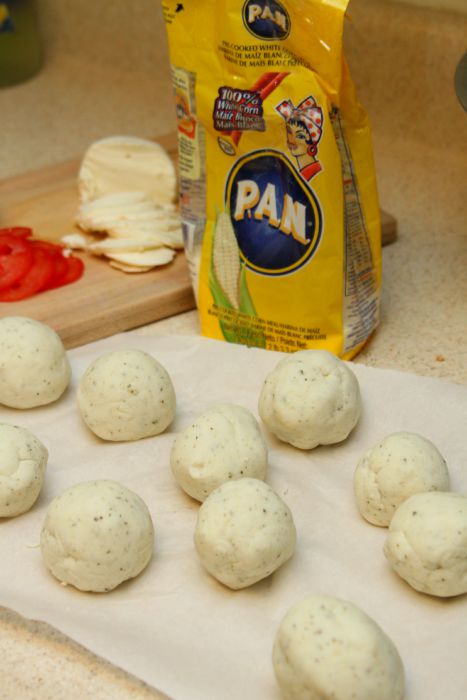 Tear off pieces of the dough and form balls. Flatten dough between palms and place on skillet or griddle.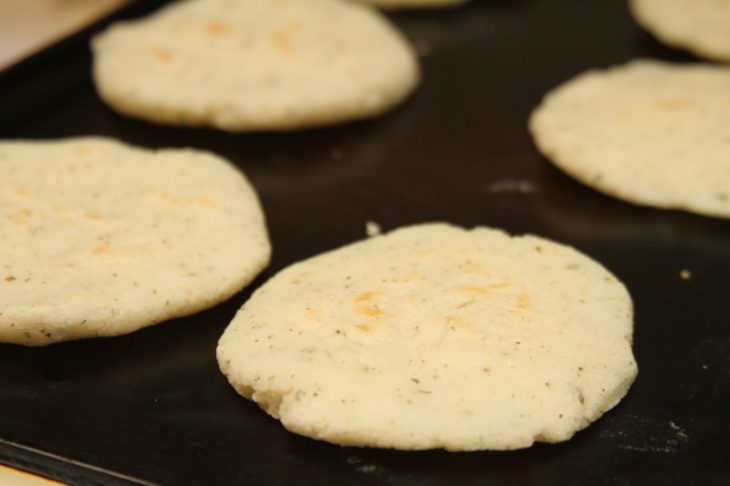 Cook on each side until lightly browned.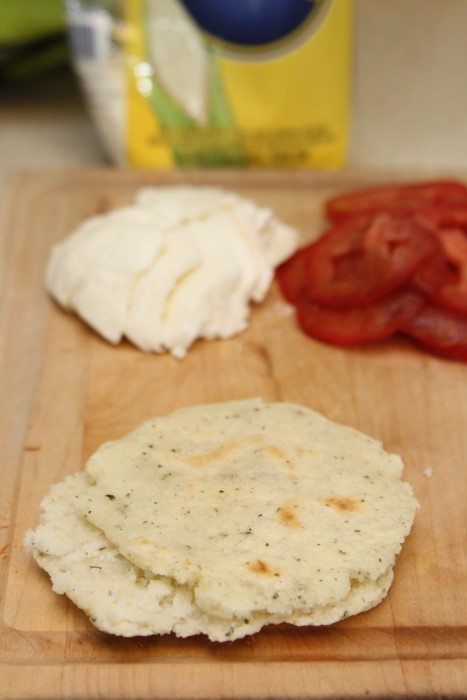 When the arepa are done, let cool a few minutes, slice open and fill with your favorite sandwich ingredients. For me, that is tomatoes drizzled with balsamic vinegar and mozzarella.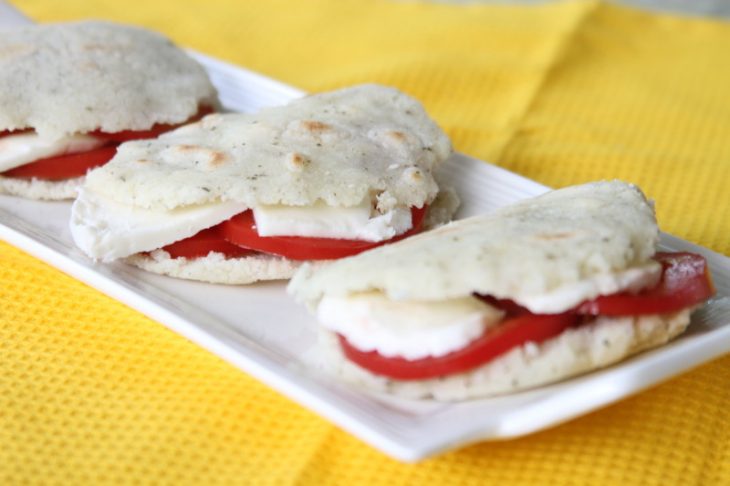 CAPRESE AREPA RECIPE
2 1/2 cups water
1 teaspoon salt
2 cups P.A.N. cornmeal
1 teaspoon basil
Tomato, thinly sliced
Fresh mozzarella, sliced
1 teaspoon balsamic vinegar
In a medium bowl mix together all the ingredients. Turn out onto a piece of parchment paper and knead until dough ball is smooth. Let rest 3-5 minutes
Break off pieces of the dough and form into a ball. Flatten the ball between palms to form a disc.
Place dough in skillet or on griddle and cook over medium heat for 7-10 minutes or until lightly golden brown on each side.
Let cool and then slice open.
While arepas are cooling drizzle balsamic vinegar over tomatoes.
Layer arepa bottom, tomato slices, mozzarella slices, arepa top.
ENJOY!