Yep, I've been scouring the pages of Pinterest, scrolling the Recipenewz site, and doing general Google searches looking for new recipes to try. Even though I've made meals similar to these in the past they have not ended up on our "go-to" list. I'm hoping these new-to-us variations will bump them to that list.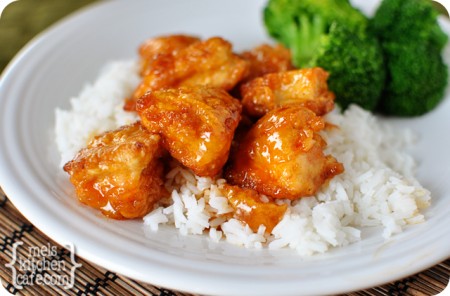 (c)Mel's Kitchen Cafe, Sweet-n-Sour Chicken
Of course, looking for new meal ideas has the side effect of finding all kinds of new foodie blogs to read. A new favorite is Mel's Kitchen Cafe. The Sweet-n-Sour chicken is a must try for us this coming week.
I'm going to serve it with coconut rice instead of plain rice for a some nice added flavor. Coconut rice is made by using coconut milk and water instead of just plain water. Try it, you won't be disappointed. I learned about coconut rice at Heidikins, another site that I love to visit.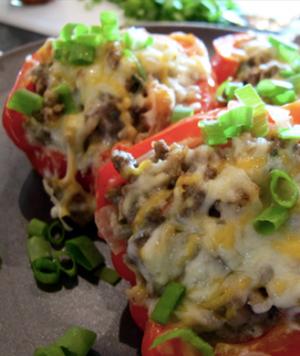 (c)Shape.com
I haven't made stuffed peppers in forever. I came across these Stuffed Red Peppers on Shape.com. They look amazing and I'm slightly drooling waiting to give them a try.
Also on this weeks list is White Chicken Chili from the Food Network. No photo available, but I read the ingredient list and it was a go.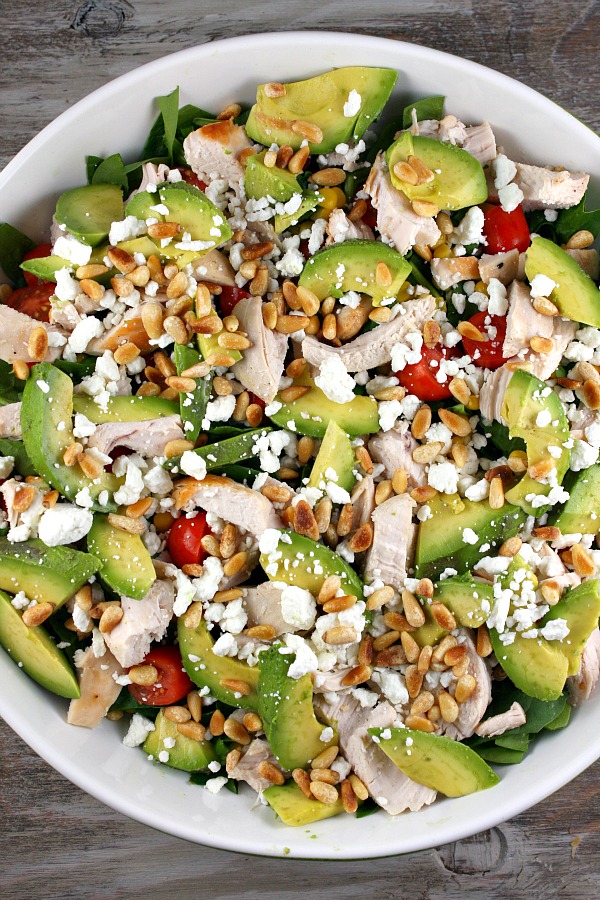 (c)RecipeGirl.com
I've wanted to try this chopped salad for a while, but have put off buying all the ingredients since I'm the only one in the house that will probably eat it. I finally decided to just buy the stuff and the family could either make their own salad variation or fix something else. This delicious salad is from Recipe Girl, she has over 2600 recipes on her site, you may be there a while.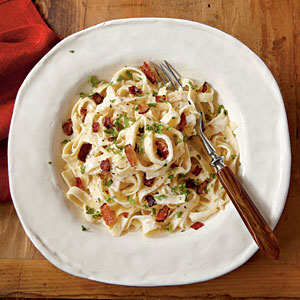 And last is Fettuccinie Alfredo with Bacon. I make fettuccinie about once a month but never thought to add bacon. I found the recipe on MyRecipes.com, but it's actually a Cooking Light recipe so I figure it must be sort of healthy for us.
I also have some sweet treats lined up to make. We are really working hard on not buying prepackaged foods so that means I spend more time in the kitchen cooking and baking. I'm going to make some Peanut Butter No Bakes, Banana Cake and Aunt Ruth's Cherry Dessert. No links since these are recipes from family members, but I'll be sure to share here when I have them made up.
What do you have planned for meals? Please share your favorite meal link with me.