This makes a great side dish for dinner and is one of my favorite leftover meals for lunch. We love using our multi-pot for quick and easy meals.
Seriously, if you haven't gotten on the multi-pot wagon yet you need to make the jump.
This delicious wild rice pilaf recipe takes a few minutes to prep, but once it's in the multi-pot you can walk away and do any one of the many other tasks that have to be done each evening.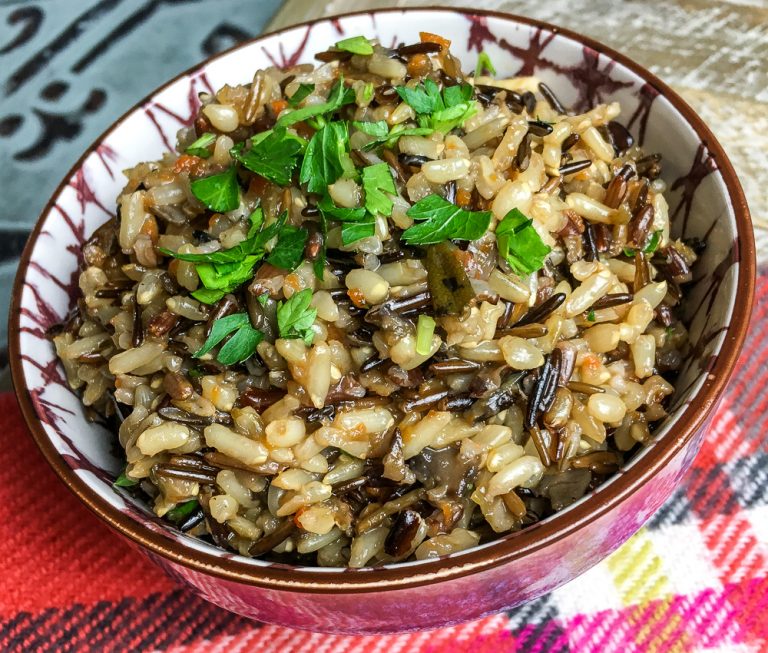 Instant Pot® Wild Rice Pilaf Recipe
Prep time: 20 minutes
Active cook time: 20 minutes (+ time to come to pressure + 10 minutes natural release)
Serves: 4
Weight Watchers Freestyle Points: 6
Instant Pot® Wild Rice Pilaf Ingredients:
1 T. extra virgin olive oil
2 large carrots, finely grated
½ medium red onion, diced fine
2 large stalks celery, diced fine
8 oz. baby Portobello mushrooms, sliced
2-3 cloves garlic, minced
Sea salt and black pepper to taste
1 c. wild rice blend, rinsed well
2 c. chicken or vegetable broth
1 T. fresh rosemary leaves, chopped
2 T. fresh parsley, chopped, divided
1/3 c. slivered almonds, toasted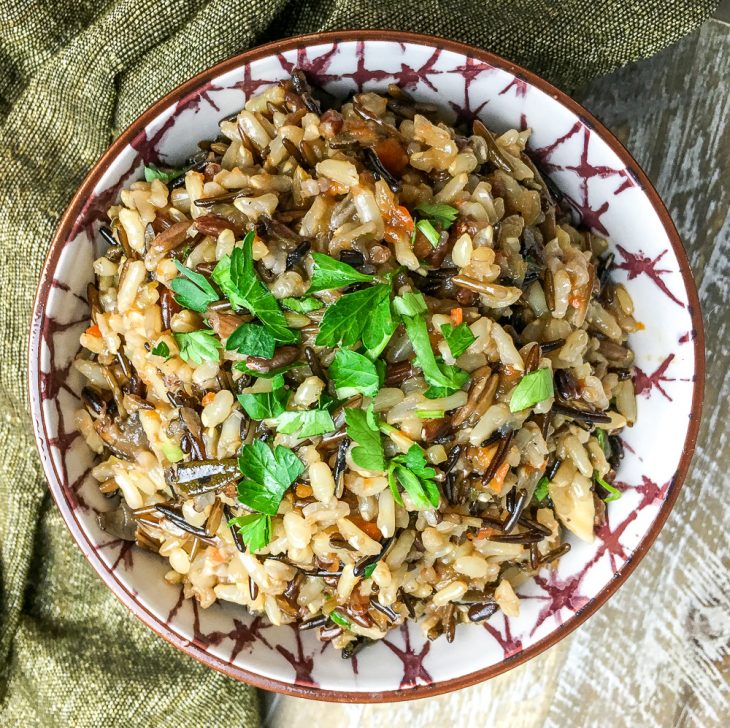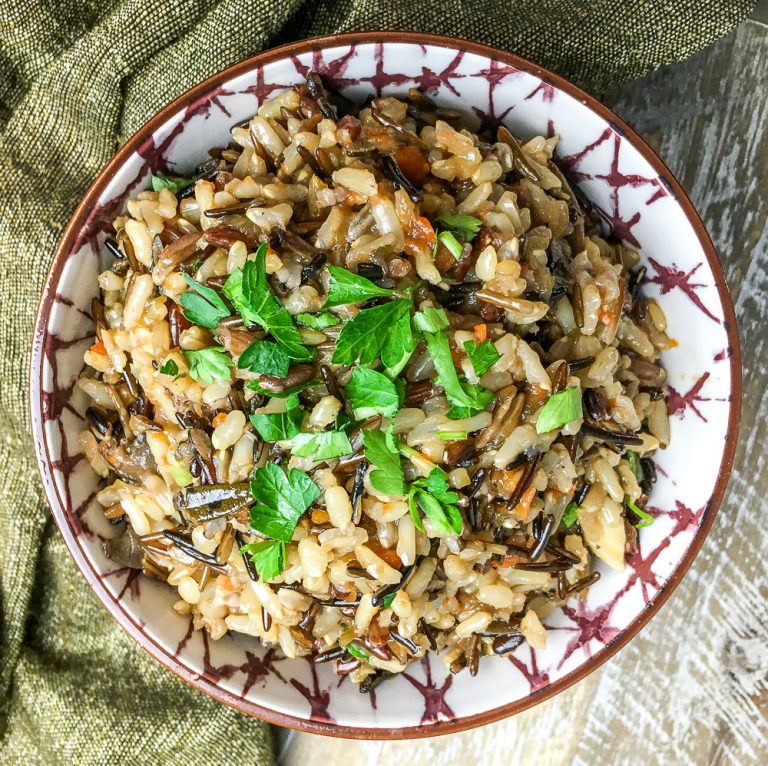 Instant Pot® Wild Rice Pilaf Directions:
Add olive oil to Instant Pot® and select the Sauté function. Set to high and once the display reads "hot," add carrots, red onion, celery, Portobello mushrooms, and minced garlic. Season with salt and black pepper, to taste, and cook, stirring continually, until the veggies soften and the mushrooms start to release their liquid, approximately 5 minutes. Turn unit off.
Add wild rice, broth, and fresh rosemary and stir to combine. Season with additional salt and black pepper, if desired.
Add the lid and set the pressure valve to "sealing." Select the "Manual" cooking option on the high setting and set cook time to 15 minutes.
When done cooking, allow the pressure to release naturally for 10 minutes, and then do a quick release for any remaining pressure. Turn the unit off and let sit for 5 additional minutes.
Remove lid and fluff the rice with a fork while stirring in one tablespoon fresh parsley and the toasted almonds. Serve immediately with the remaining chopped parsley on top. Enjoy!
10 Weight Watchers Freestyle Dinner Ideas: 6 points or less!