Temps are starting to cool, and the leaves are starting their glorious transition from summer greens to the vibrant array of autumn hues. One of the best ways experience that change is with a fall color weekend in Cadillac, Michigan.
I feel like Michigan is a hidden gem when it comes to fall color tours. The state is often overlooked in lists of "best places to experience fall color" but locals know that color change in Michigan is some of the best in the country.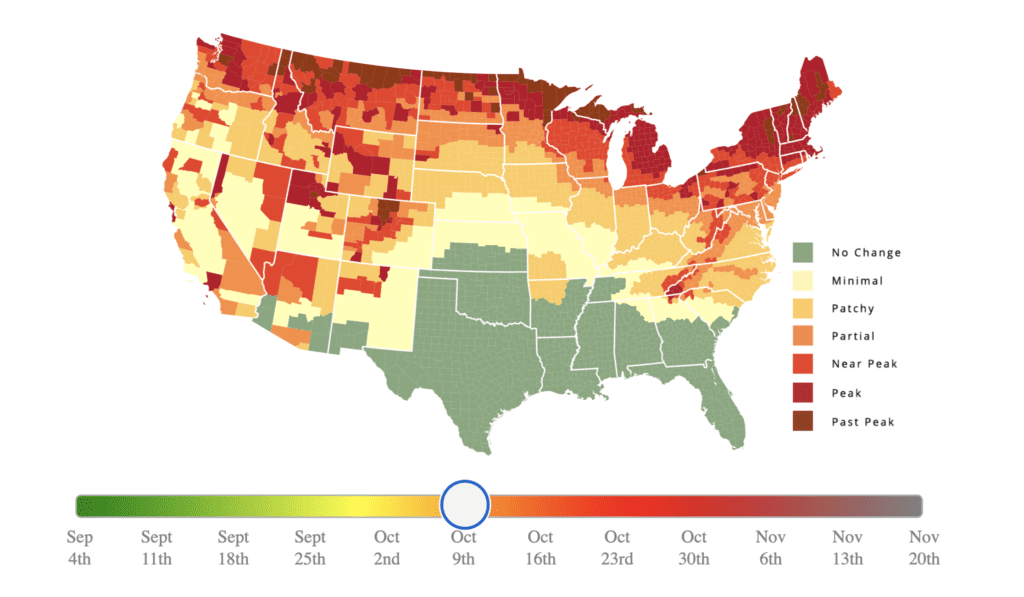 One of the best places to experience that color change is "up north" in Cadillac. However, you'll want to make those plans now because the color season is short and usually lasts just a couple weeks.
Based on this map (shown above) it looks like the best time to visit is going to be the last week of September and the first few weeks of October.
How To Have the Best Fall Color Weekend Up North in Cadillac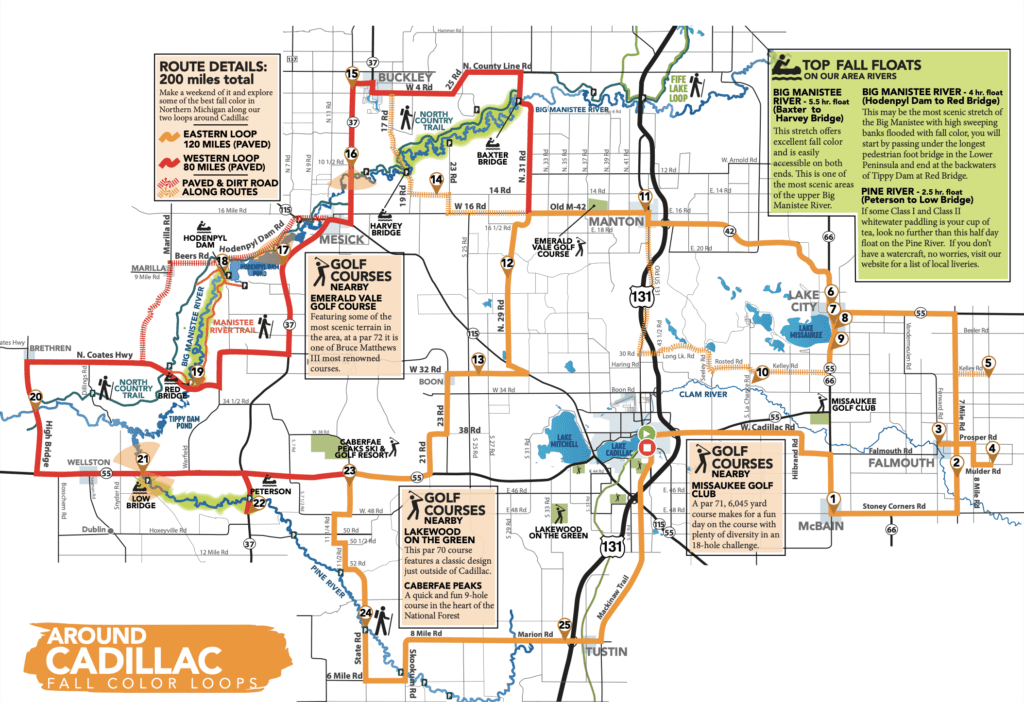 Four Epic Ways to Experience a Fall Color Tour in the Greater Cadillac Area
Between the Huron Manistee Forest, farmlands, rivers, and lakes you'll have numerous opportunities to enjoy fall colors. 6
Plus, a color tour in the Cadillac Area doesn't mean just sitting in the car and driving down the road. We take it up a notch here and suggest experiencing the colors at a different pace by paddling rivers, hiking trails, and jumping on an ATV from Bigfoot Epic Adventures.
There are 200 miles of fall color to explore here, but after decades of living here, I have the inside scoop on some places that you must visit for the best color tour experience.
FOUR WAYS TO EXPERIENCE FALL COLORS
Follow the map and drive the Eastern and Western Loops.
Hike the trails.
Paddle the rivers.
Go deep in the woods via ATV/Bigfoot Epic Adventures.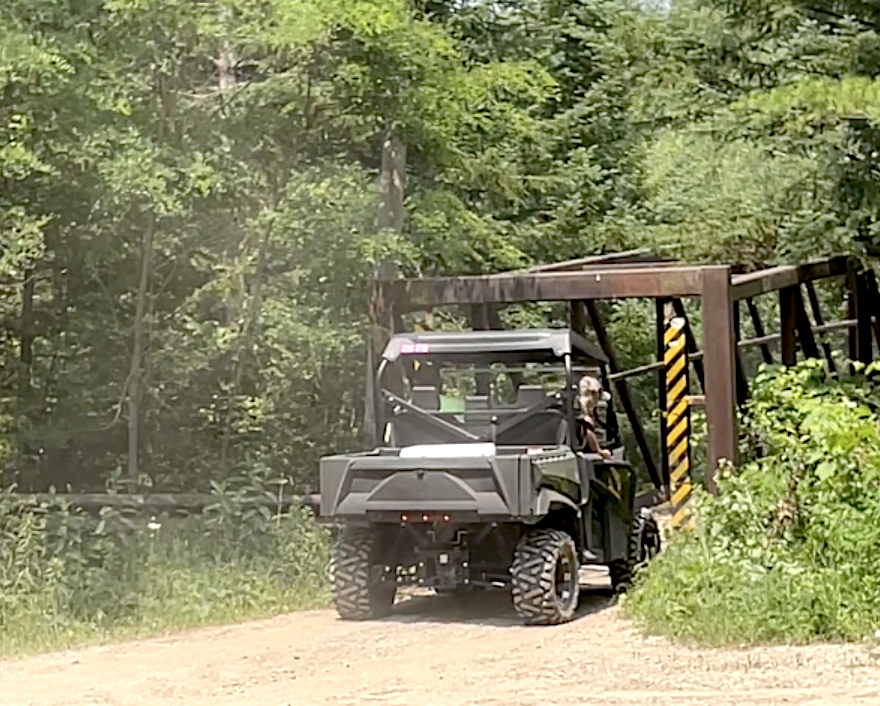 OUR FAVORITE PLACES TO HIKE, PADDLE, ATV
Silver Creek Pathway: A 4-mile loop trail along the banks of the Pine River. Offers a beautiful canopy of fall color along a well-marked path. #24 on map
Manistee River High Rollaway: Short trek to an overlook over the Manistee River near Kingsley. So incredible and one of our favorite stops every fall season. (See photo earlier in the post, not tagged on map). You'll want to google for directions.
Chippewa Landing: This has been our go-to for 20+ years and is located just north of Cadillac. We recommend getting in the river at Chase Creek which is about a 2-3 hour float back to Chippewa Landing. That leaves plenty of time for other things. (not tagged on map)
Bigfoot Epic Adventures: Located near Manton, Bigfoot Epic Adventures has plenty of ATVs available for everyone in your party. Ask for suggestions on where to see the best colors and they'll get you there. The entire area is packed with a variety of trees so you're sure to see some amazing colors while out exploring. (not tagged on map)
BEST PHOTO/INSTAGRAM SPOTS
Little Mac Suspension Bridge: If you only have time for one photo stop make it this one. A 245-foot wooden suspension bridge spans across the Manistee River at the south end of the Hodenpyl Dam and is also part of the North Country Trail. On my map app I enter "Little Mac Foot Bridge" (in Manistee County) and it usually brings up the driving route. This one is an absolute MUST! #18 on map.
Sherman Hill along M-37: Just south of 10 1/2 Rd, the lookout from M-37 across the Manistee River Basin is spectacular. #16 on map.
Cooley Bridge and Low Bridge: Along M-55 at the Pine River crossing Walk the boardwalk under the Cooley Bridge and capture the scenic fall color along the Pine River. #21 on map.
BEST PLACES TO EAT ALONG THE COLOR TOUR
Maple Leaf Farm: It's all about goats, milk, cheese, soaps, and life on the farm. Visit their Facebook page for the latest events, classes, and products they are currently offering. #5 on the above map.
2 The Moon Bakery: If you're headed out on the Eastern loop grab a coffee and a treat here. Located in Lake City the source the freshest grown and sustainable products to create delicious food and drink. #7 on the above map.
Coyote Crossings: Grab a bite to eat and plan to make this your hub for your up north adventure. More no this below.
The Cadillac Area fall color tour map reference above can be downloaded here
WHERE TO STAY IN CADILLAC, MICHIGAN
You're going to want to make tracks to Coyote Crossings just west of Cadillac. They offer 10 deluxe cabins, and some are even pet friendly so Fido can join the fun.
Each cabin has two bedrooms with a full bath, living room, kitchen, Wi-Fi, and a patio and can sleep up to 6.
Coyote Crossings makes the perfect hub to your color tour giving you quick access to all four ways to experience fall colors up north.
There is a bar and grill onsite offering up some delicious bites. We've never been disappointed by the service or food when we stop in. Plus, there is always a great line up of cold beer on tap.
Keep Coyote Crossings in mind for other seasons as well. Their summer music nights (an absolute must) and, if you love the snow, they are located right along the snowmobile trails making them the perfect spot for winter fun.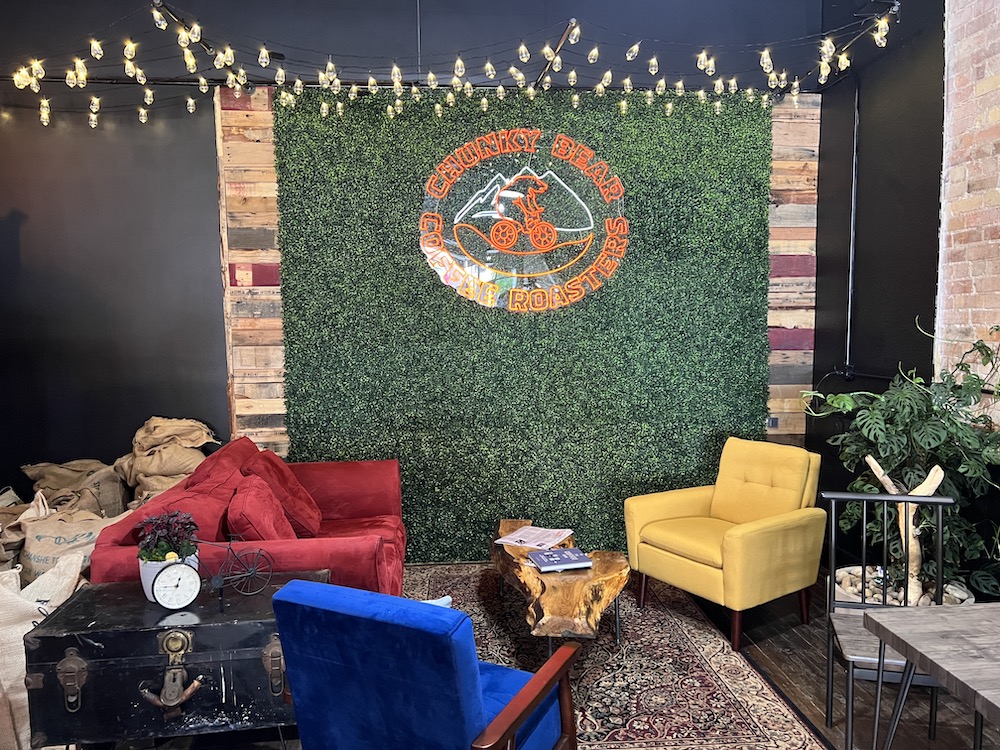 WHERE TO SHOP IN DOWNTOWN CADILLAC, MICHIGAN
I'd be remiss if I didn't recommend spending some time in our downtown area. There are several fabulous boutiques, coffee shops and places to eat. Knowing that time is limited here are a few we recommend visiting:
Chunky Bear Coffee: It has that whole "Friends" vibe going for it as well as excellent coffee. It's my normal go-to for coffee when I'm in town. Lucky for you, there are a number of other coffee shops as well. I say try them all and find your favorite.
Sweet Shop: Cadillac's original handmade candy shop has been creating sweet treats for three generations. You can't leave without trying a "snowbird."
Charming North: I think you'll be surprised by this well curated boutique. From fashion to home decor, they offer a bit of something for everyone.
Serendipity: Another local favorite, Serendipity offers a nice selection of women's clothing, accessories, and gifts. The staff is great at helping you find the perfect item but are also content to let you browse at your leisure.
The Cozy Company: I love the eclectic collection of items available here. From clothes and leather goods to gift items and home decor. It's always a treat to step inside and see what's new.
Threads North: This is our go to place for outdoor apparel. They have all the great name brand items and maybe even a few that will be new to you. Be sure to stop in to update your outdoor wardrobe!
BONUS STOP FOR BRUNCH AND MORE FALL COLORS
One of the things I adore about small towns is that they are usually hiding a few awesome things, but those are often overlooked because they aren't located in a "big city."
Brunch at 876 Baldwin in Baldwin, Michigan is one of those things.
In my opinion, they offer up the best brunch in the northwest region of Michigan with a diverse selection of culinary delights.
The North African Shashuka is my favorite dish to order, and the heat level can be adjusted if spicy isn't your thing. If you're more of a sweet breakfast person I'm going to recommend the Brie Stuffed French Toast.
These recommendations are from their summer menu which may change by the time color season rolls around, but hopefully those two options make the cut on the fall menu.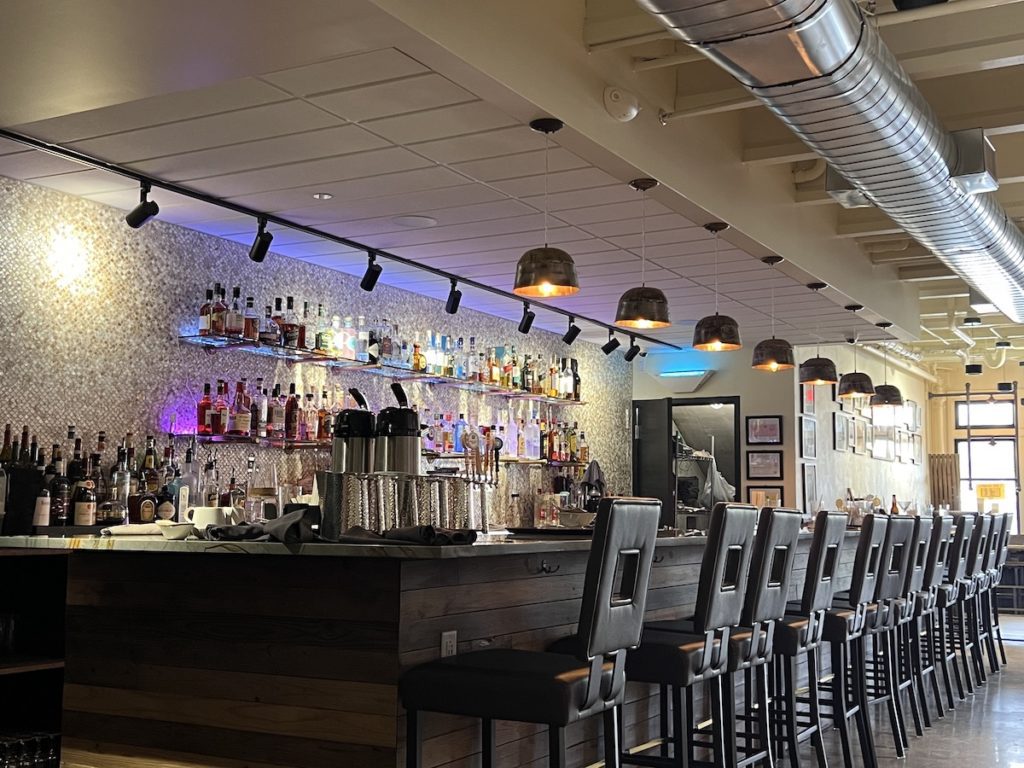 Honestly, this is THE place for an amazing meal to wrap up your weekend. Open on Sunday from 10am-4pm.
Of course, between Cadillac and Baldwin you'll enjoy gorgeous falls colors during your drive so it's a win-win situation.
Pin Cadillac Fall Color Guide to Pinterest