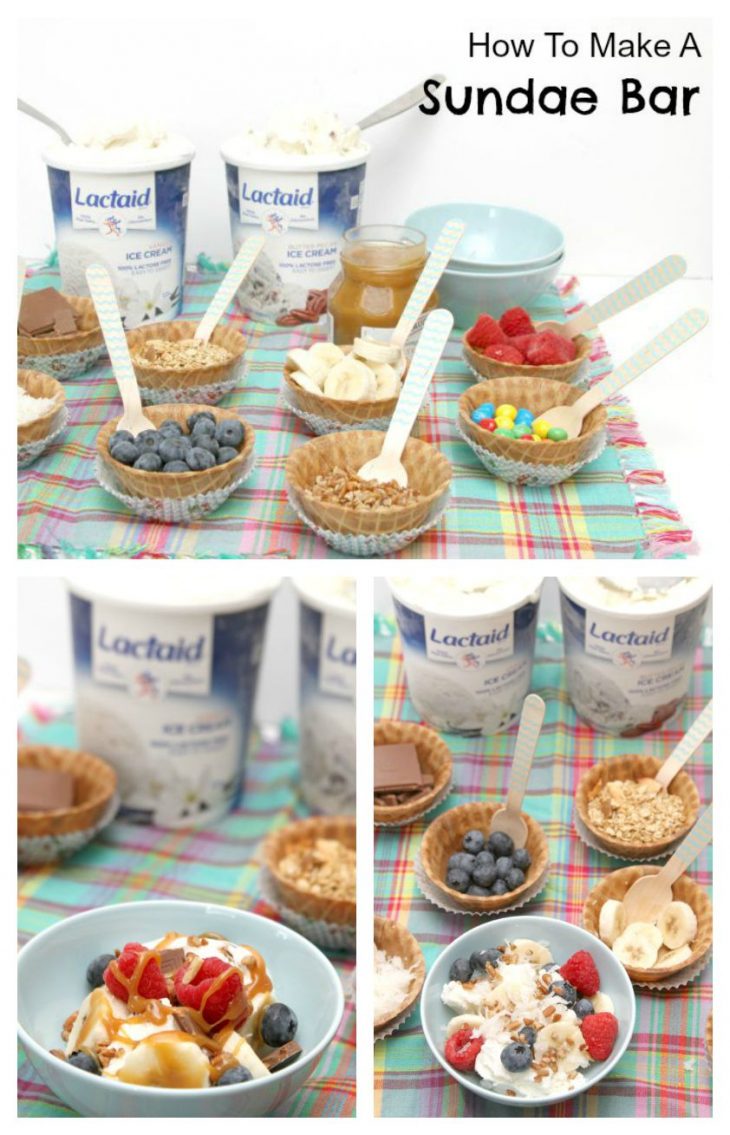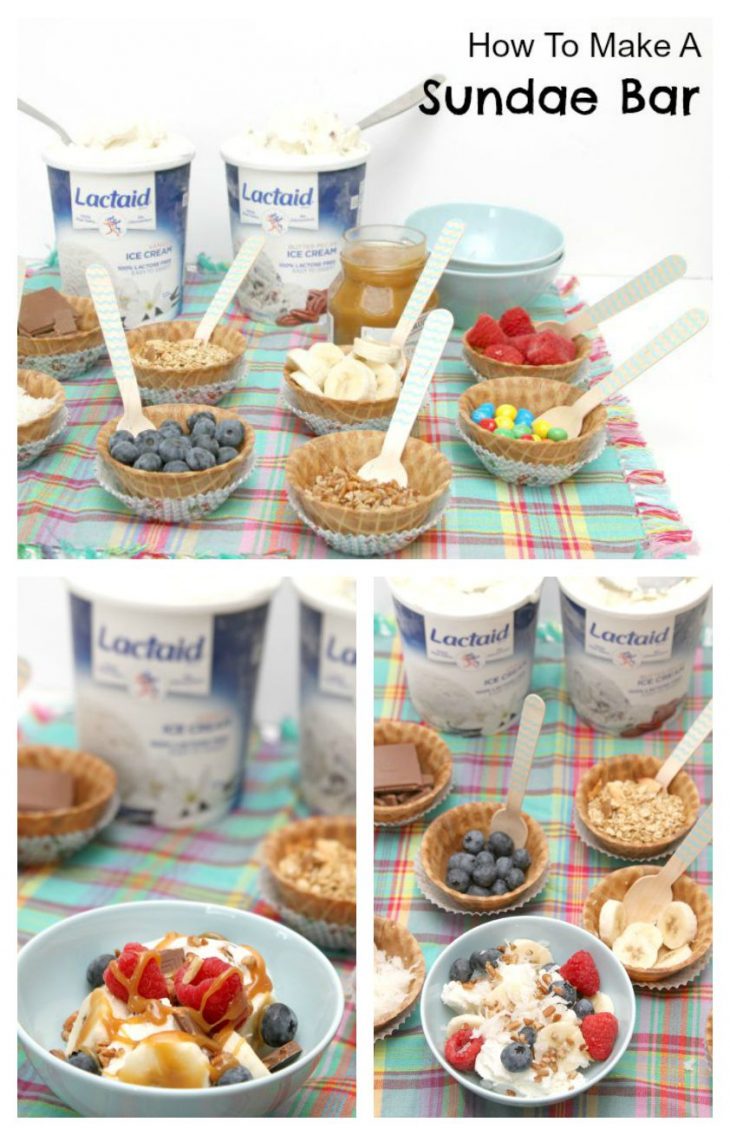 disclaimer: I have received information and materials from McNeil Nutritionals, LLC the makers of LACTAID®. The opinions stated are my own. This is a sponsored post.
Suffer from tummy trouble when you eat dairy and tired of missing out on all the summer sundae bars? No more worries when the sundae bar includes LACTAID® ice cream.
Lactaid is 100% real dairy with no discomfort and 100% deliciousness that you expect from ice cream. I have to say that I'm thrilled to find Lactaid ice cream, more importantly, I'm happy to have no issues after eating it.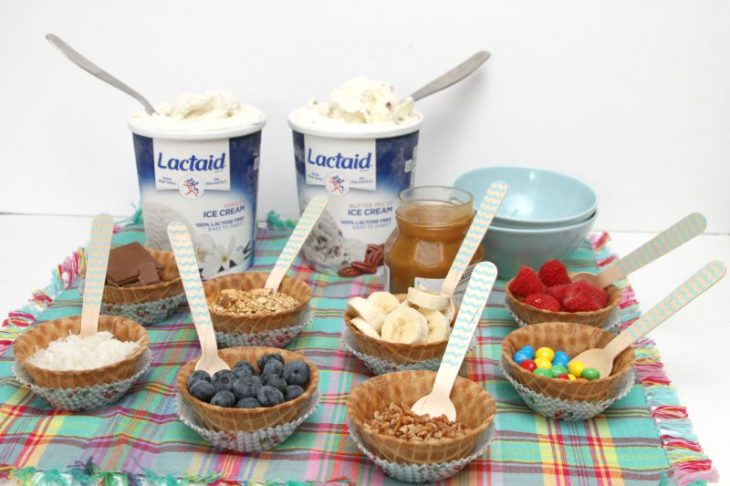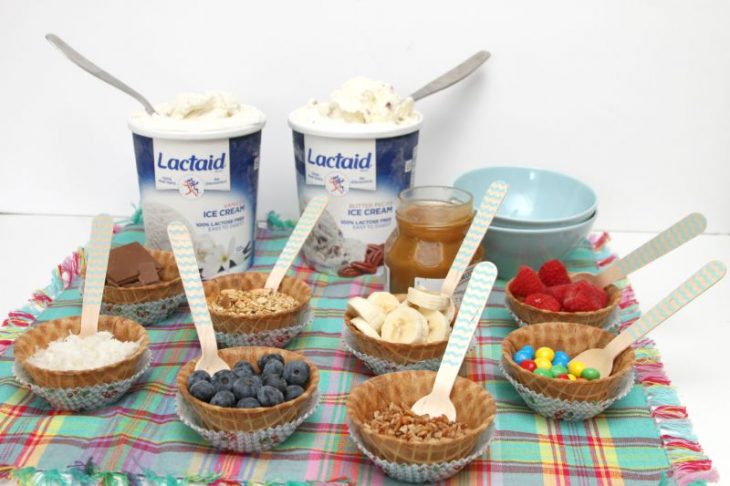 LACTAID has the standard vanilla, chocolate, butter pecan, and cookies & cream flavors, but now they've added two new flavors to the lineup.
The salted caramel chip ice cream combines sweet caramel swirls and dark chocolate chips. The berry chocolate crumbles ice cream has ripe pureed berries and rich chocolate.
For our sundae bar, I offered good ole vanilla (ALWAYS my favorite ice cream flavor) and butter pecan LACTAID ice cream.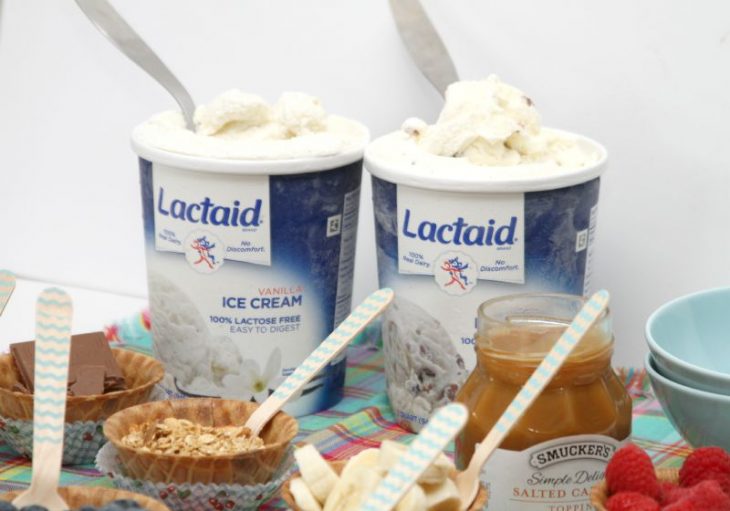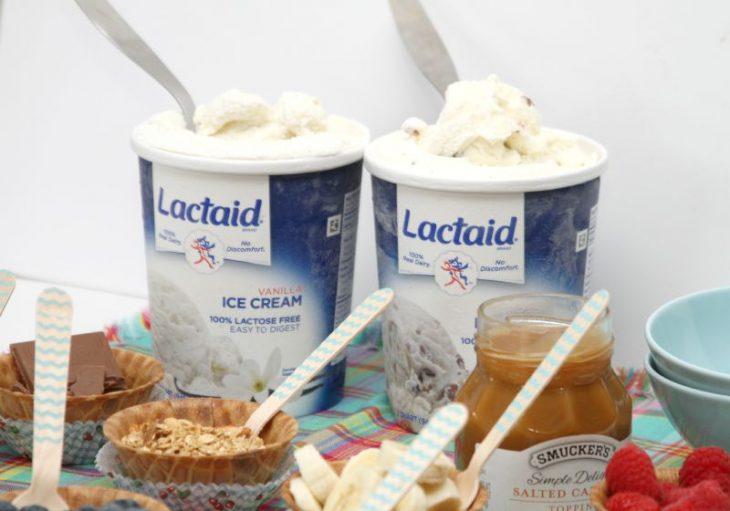 I used waffle cups to hold the sundae bar toppings and little wooden spoons to add toppings to the ice cream. Our favorite toppings include:
Raspberries
Sliced bananas
Salted caramel toppings
Chopped pecans
Blueberries
Coconut flakes
Chocolate pieces
Granola
You could also crunch up a waffle bowl and use that as a topping on the ice cream sundae as well.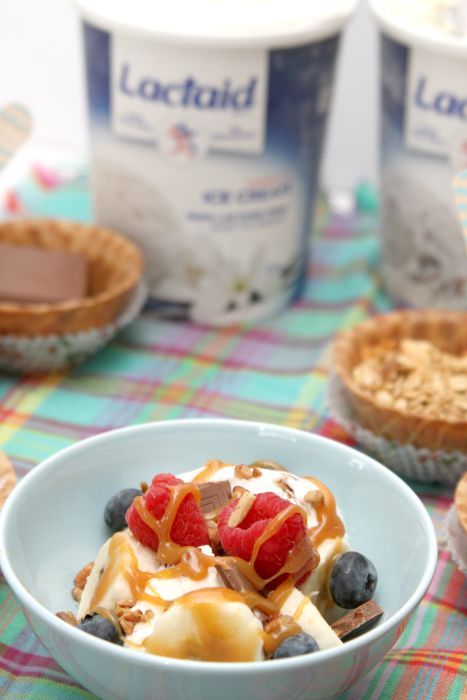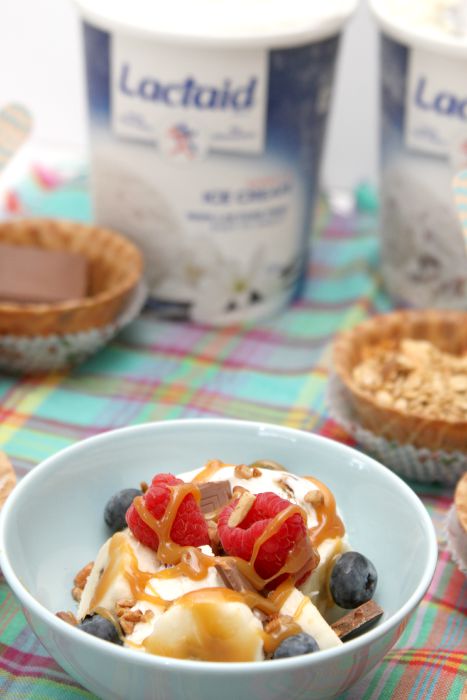 Alan topped his butter pecan ice cream with caramel, chocolate, and some fruit. He's pretty lucky and doesn't have to worry about lactose issues, but he still enjoys the LACTAID ice cream.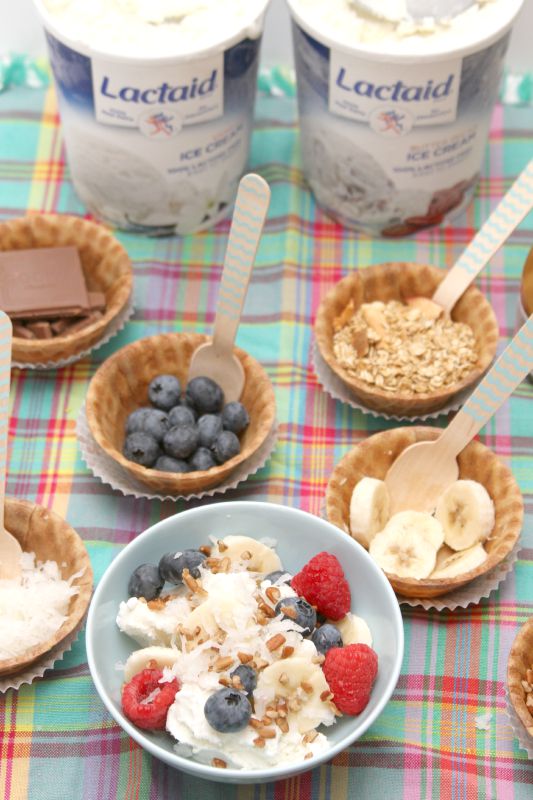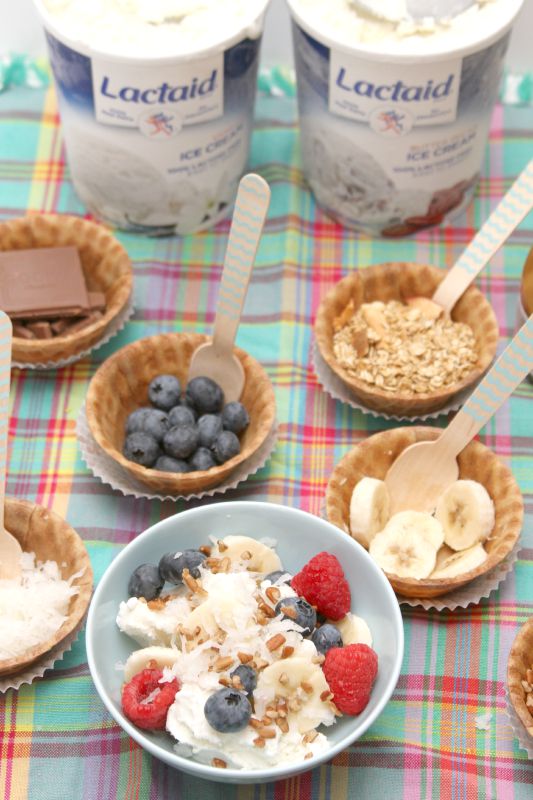 I love fruit on my ice cream so I topped my vanilla ice cream with raspberries, blueberries, bananas, coconut, and chopped pecans. Oh, so very good!! Not even kidding, the LACTAID ice cream is so good and you'd never know it's lactose-free.
Learn more about how LACTAID can bring the happiness of an ice cream sundae bar back to your life.