It's almost fall and that means it's time to start creating a whole lot of delicious apple recipes! I love a nice sweet and crisp apple and I also have a thing for sweet and crisp apples coated in caramel.
But after we had traditional S'mores the other day I began to wonder what would a S'mores caramel-coated apples taste like. But I also think, should I be tampering with tradition?
Well, wonder no more, I present to you the S'Mores Caramel Apple.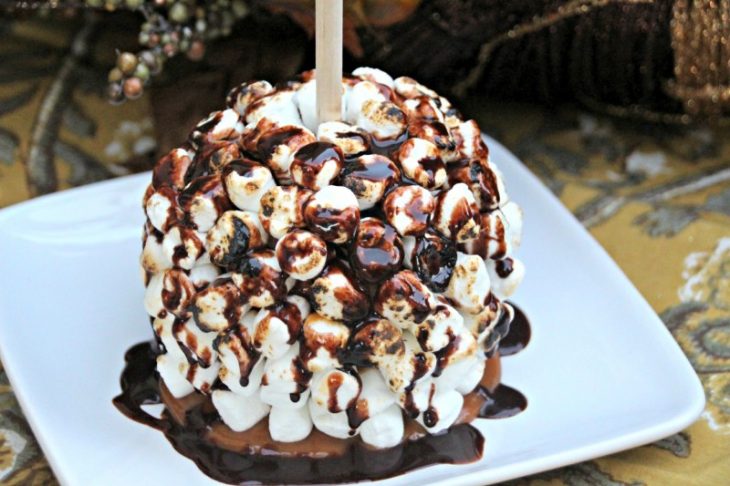 What would Johnny Apple Seed think? Well, I think he would love it and ask for another.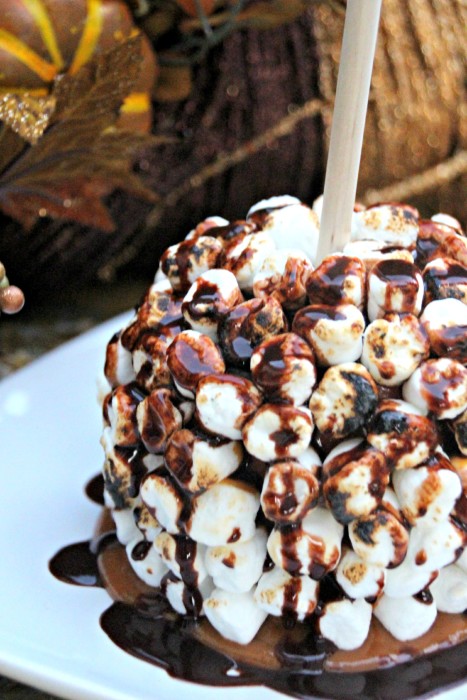 Here's what you need to do to break away from the traditional caramel apple and introduce a whole new level of goodness with this S'mores Caramel Apple.
Looking for a few more ideas on how to break away from the plain caramel apple? Here is a caramel apple round-up that showcases some of the best I have found.
Oh, if, by some weird twist of fate the apples don't work out exactly how you expected all is not lost. I had a caramel apple fail last year and turned it into caramel apple crumbled pie. Genius, right?
You'll also want to give the caramel apple dip with cream cheese recipe a try as well.
S'Mores Caramel Apple Ingredients
4 Apples
3-4 Bags of Craft Caramels
1 Cup Whole Milk
1-2 Cups Mini Marshmallows
Hershey's chocolate syrup
Special Equipment:
Wax Paper
Cookie Sheet
Wood Popsicle Sticks
Chef's Torch
Put wax paper on top of a cookie sheet, should be large enough so apples do not touch
S'Mores Caramel Apple Directions
Over medium heat place a large saucepan, then add milk
Remove caramels from packaging and place into milk, stir frequently (do not allow to boil)
Remove stems from apples, rinse and pat dry
Place a wood stick in the top of apples where the stem should be
Hold on to the wood stick and dip the apple into warm caramel, use a large tablespoon to help evenly coat warm caramel over apple
Remove and place the apple on wax paper with the wood stick pointing upward
Carefully place mini marshmallows all over caramel apple, circle side down
Using a chef's torch toast mini marshmallows
Place cookie sheet with wax paper and apples inside of the refrigerator so caramel can set.
Before serving drizzle with chocolate syrup.
Pin S'mores Caramel Apple Recipe to Pinterest