In September, I heard that Apothic wines was releasing a new wine call Apothic Inferno, where red wine meets whiskey.  Being that this is two of my favorite things to drink I quickly went on a hunt to see if I could find a bottle of this wine.  I finally found it at one of my favorite stores in Lansing, Michigan, called Horrocks, since finding it there I have been able to locate it at several other stores around Michigan.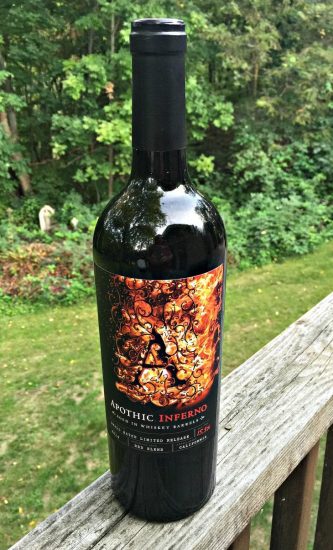 As this is a small batch wine with limited release, I may have bought an extra bottle or two recently, to make sure that I have it around for the holidays.  However, I have found that I am enjoying it even more since the weather has turned cold, as it reminds me of some of the fantastic mulled wines made in Germany during Christmas.  It melds in the great flavors of a typical Apothic wine and then amplifies that flavor by aging it in charred white oak whiskey barrel for 60 days.
Barrels that were first used to age whiskey in before coming home to Apothic wines to be used in the aging process of Inferno.  Although this wine has no whiskey in it, it grabs the soul of a whiskey with the barrels that it is aged in.  This gives the wine that added flavor of the maple and spices one might find in a good bottle of whiskey, also giving it a very distinct flavor that no other red wine has.  Apothic Inferno offers red wine drinkers a whole new way to discovery the bold flavors of a whiskey with the softened flavors of the dark fruit that are typically found in a blend red.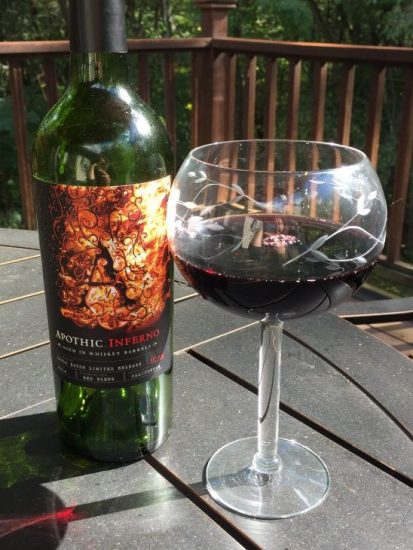 My favorite thing to pair this wine with is the goat cheese fig bites, as the sweetness of the figs and honey and the saltiness of the bacon added with the creamy flavor of the goat cheese pair amazingly well with the wine.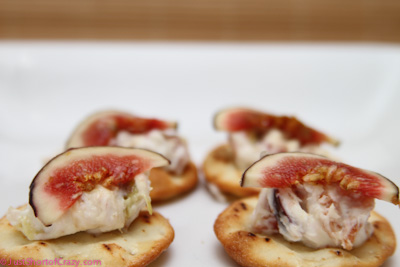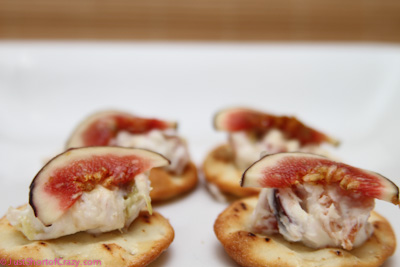 If you are looking for a wine to pair with your holiday meals consider serving Apothic Inferno, available at a store near you.