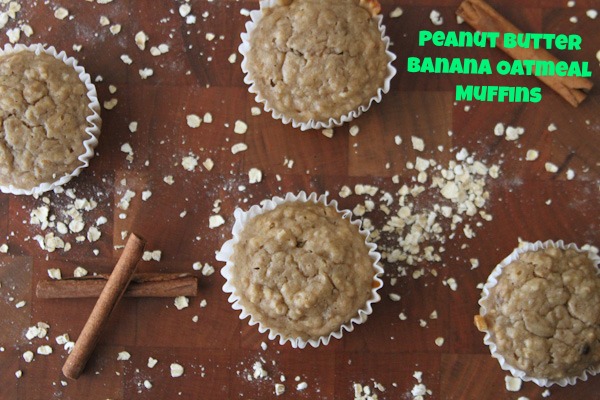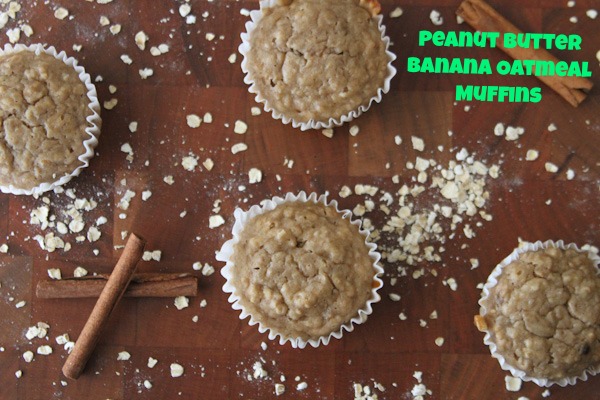 I've been buying bananas and they turn brown before we have a chance to eat them all. When they turn brown I toss them in the freezer and promptly forget about them. Alan mentioned that we really needed to do something with all the bananas in the freezer so I started coming up with some ideas. I love peanut butter and banana together so I figured they would taste great in a muffin. Add some oatmeal and you have all the ingredients for a  hearty breakfast muffin. These are great for the kiddos on those rushed mornings when you wonder how you're going to get it all done.
INGREDIENTS
1 and 1/4 cups of all-purpose flour
3/4 cup of old fashioned oats
1 tablespoon baking powder
1/2 teaspoon salt
1 teaspoon cinnamon
1/3 cup peanut butter
2 overripe bananas
1 large egg
1/2 cup dark brown sugar, packed
1 teaspoon of vanilla extract
1 and 1/4 cups milk (I used lactose free milk and it worked just fine)
DIRECTIONS
Preheat oven to 375 degrees F. Prep muffin pan by placing liners in pan.
Mix together the dry ingredients in a large bowl.
In another bowl mash the bananas and then mix in the peanut butter and egg. Then mix in the brown sugar, vanilla and milk and stir until combined.
Mix together wet and dry ingredients. Batter will be thin.
Fill muffin cups 3/4 way full with batter and bake for approximately 15 minutes or until toothpick inserted comes out clean.