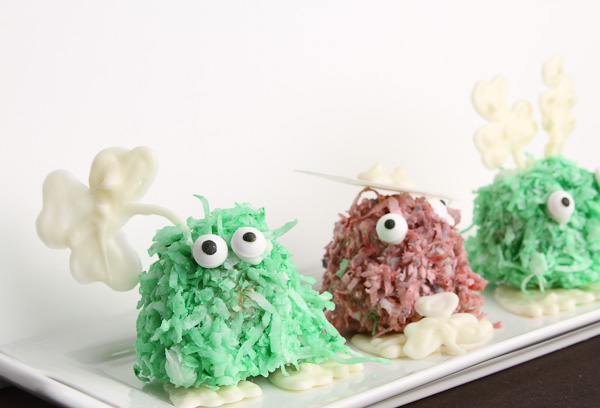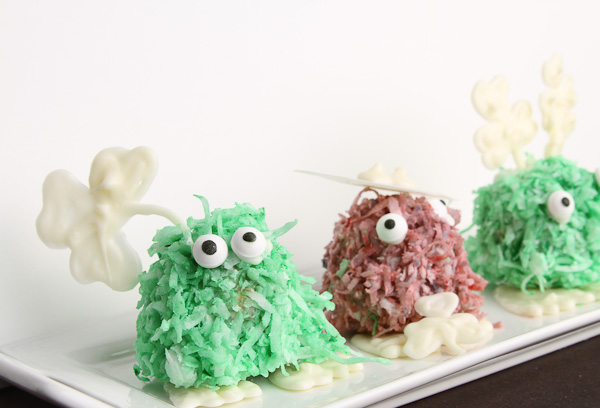 Just in time for St. Patty's day I bring you Luck of the Irish cake balls 🙂 I found these adorable little guys over at Hungry Happenings and thought I would give them a try for St. Patty's day. You can use this cake ball recipe for the base and then roll the frosted cake balls in colored coconut. We had to throw a purple one in there just to shake things up a bit. 🙂
As always, food bloggers make it look so easy, but we (my sister & I….well, mostly my sister) persevered and ended up with these adorable fuzzy cupcake balls.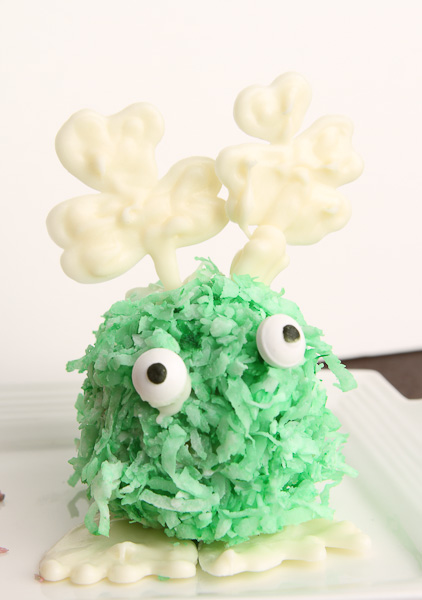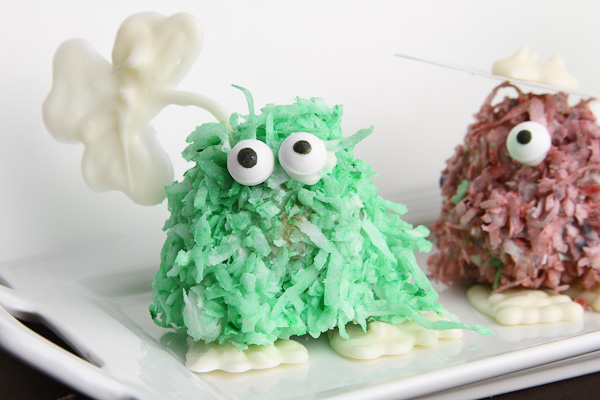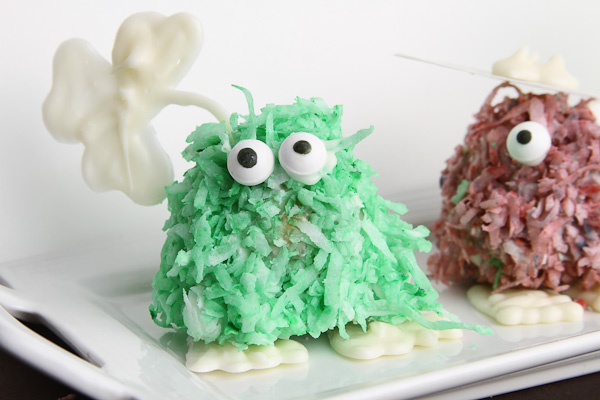 My sister and Em created the feet and shamrocks with white chocolate and the eyes are from Wilton.
Making the coconut stick to the balls was pretty challenging. Make sure there is a good layer of chocolate on the cake balls before rolling in coconut to have success.
Attaching the shamrocks was another challenge. We used skewer stick to create a hole in the ball to insert the shamrock decoration.
These are an great addition to your St. Patrick's celebration!