This delicious Apple and Cranberry Chicken Salad is a perfect make-ahead appetizer or salad for any party. It's packed with flavor and perfect to meal prep. It is also perfect for weight watchers, coming in at 4 WW blue points per serving.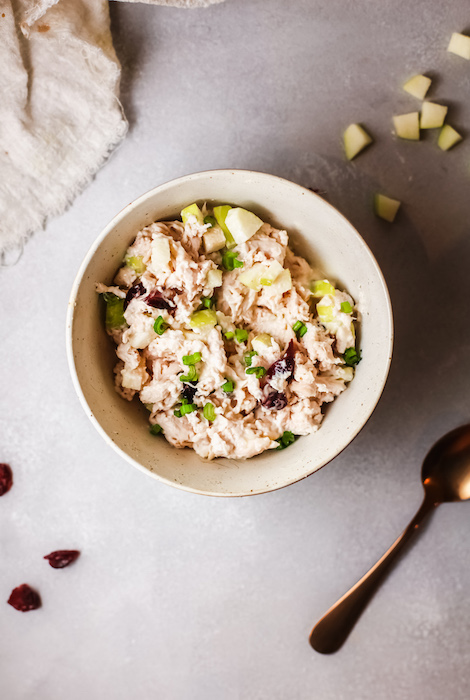 The recipe can easily be adjusted to reduce the points even more by using fewer dried cranberries and fat-free Greek yogurt.
Serve it chilled and it lasts great in the refrigerator for up to 3 days.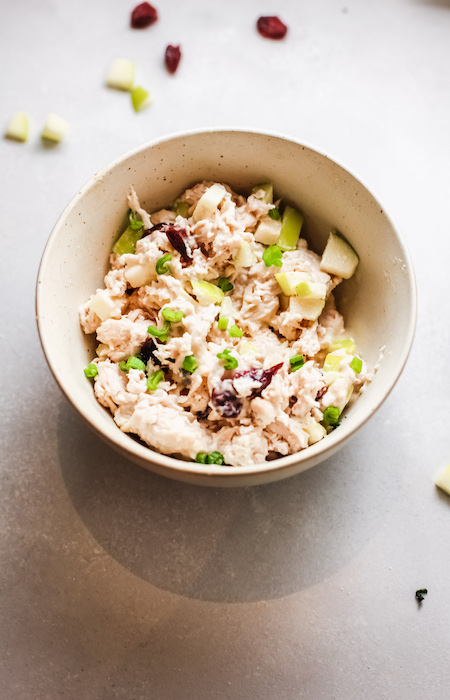 I went with the classic flavor combo and added a teaspoon of mustard to add an extra bit of flavor. if you are a fan of spicy, feel free to add some hot sauce to the mix, it's also delicious!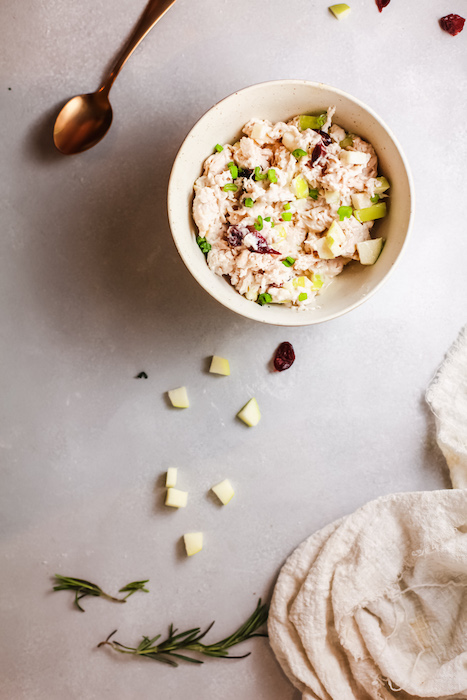 I used a combination of low-fat yogurt and low-fat mayonnaise to achieve that creaminess that we love with less calories and fat.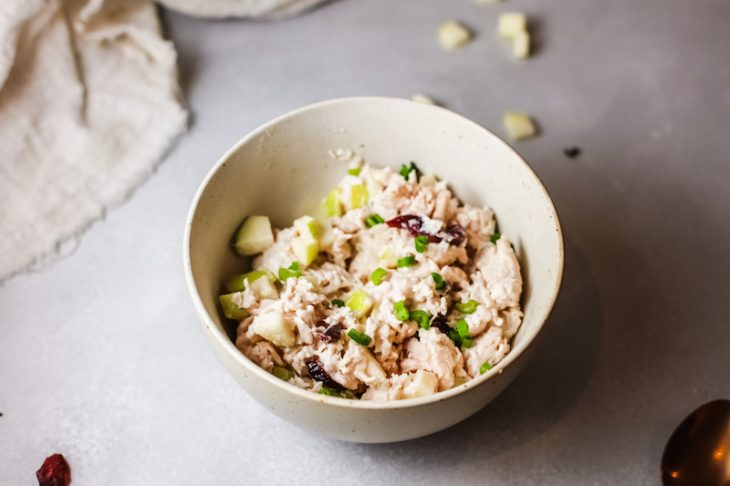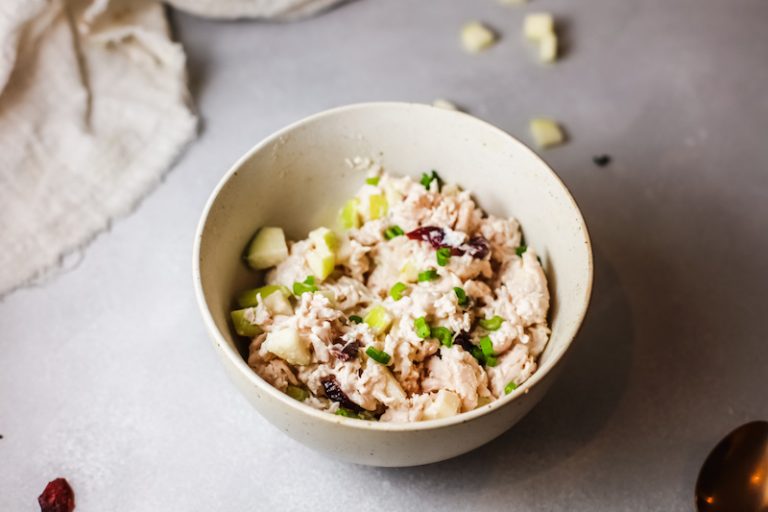 It's versatile and can be served with raw veggies, cucumbers or lettuce to make chicken salad "boats." This recipe is a delicious and healthy option for any occasion.
Apple and Cranberry Chicken Salad Recipe
Serves: 4
WW Blue Points: 4
Apple and Cranberry Chicken Salad Ingredients
3 Chicken breasts, cooked
1 Tsp mustard
⅓ Cup low-fat yogurt
½ Cup low-fat mayonnaise
1 Green apple, chopped
⅓ Cup dried cranberries
2 Tbsp green onions, chopped + more as a topping
Salt and pepper to taste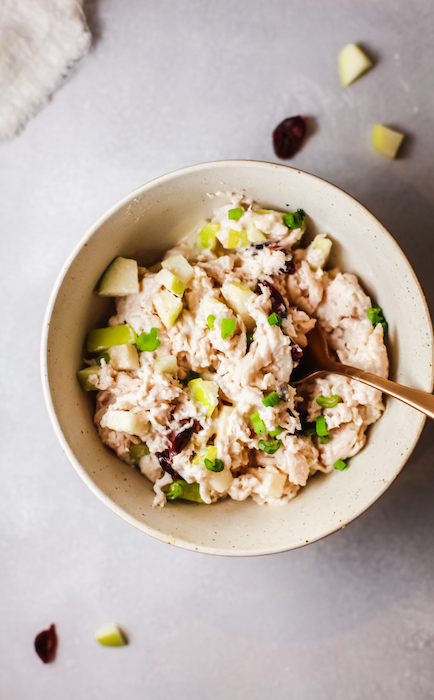 Recipe Directions
In a small bowl combine low-fat mayonnaise, low-fat yogurt, mustard, green onions and salt and pepper. Set aside.
Roughly chop the chicken breasts, add apples and cranberries.
Mix in the mayonnaise dressing, stirring until everything is well incorporated.
To keep points low you can serve the Apple and Cranberry Chicken Salad on lettuce or just eat it straight up<<–my favorite way.
More WW Recipes To Enjoy
Pin Chicken Salad Recipe To Pinterest