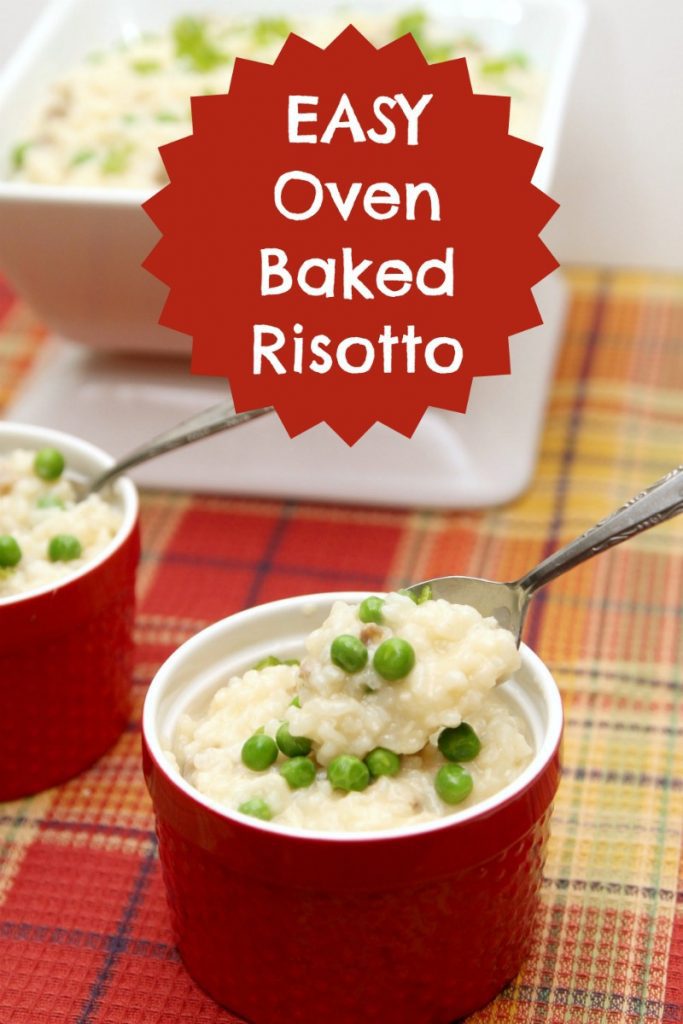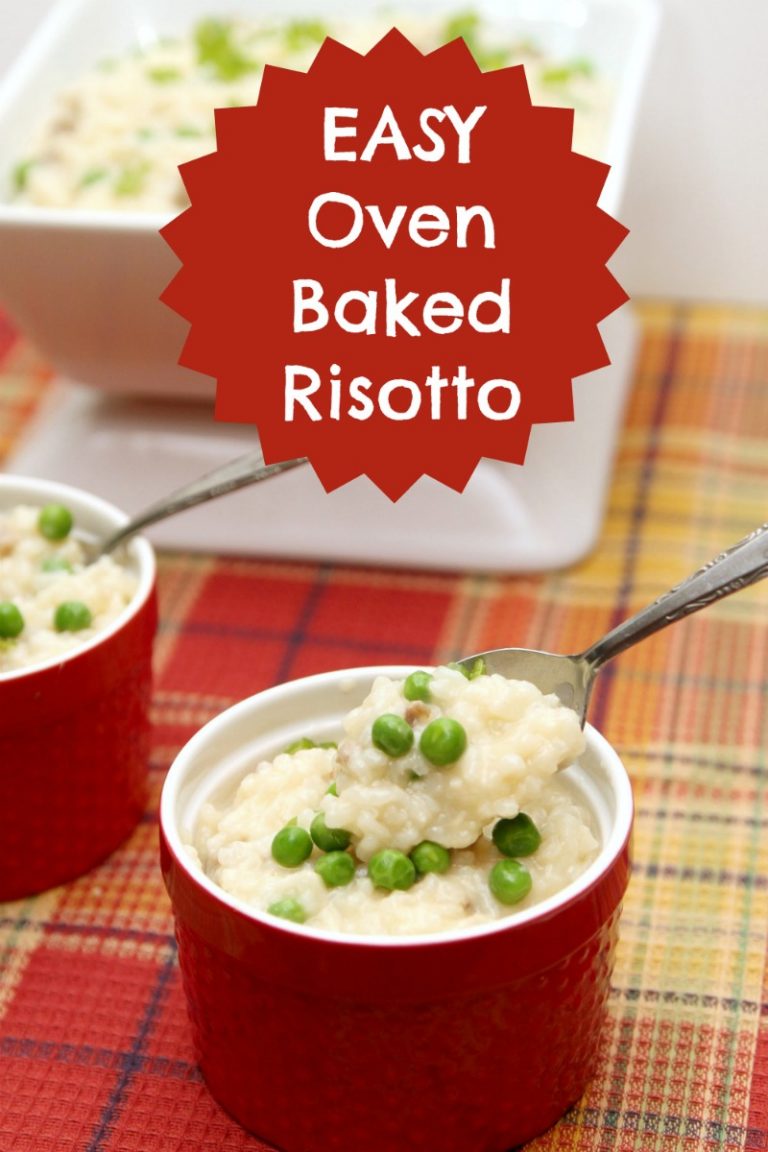 One of my favorite recipes I make for the family on a fairly regular basis is risotto. I'm often told that people don't make risotto because it's too hard or they've heard that it's really complicated. Well, I'm going to share a fool proof recipe that makes serving risotto so easy. This oven baked risotto allows you to do other things while it's baking away. No standing over the stove and stirring away, simply pop it in the oven, using an oven safe dish, and let it cook away.
This recipe easily converts to a vegetarian recipe. Simply omit the sausage and use vegetable broth instead and it will cook up perfectly.
If you are not a fan of pork, you can use turkey sausage instead.
This recipe serves 4-6.
Pea and Sausage Oven Baked Risotto
Author:
Ingredients
3/4 cups Arborio rice
2 1/2 cups simmering chicken stock, preferably homemade, divided
1/2 cup freshly grated Parmesan cheese
1/4 cup dry white wine
1 1/2 tablespoons unsalted butter, diced
1 teaspoons kosher salt
1/2 teaspoon freshly ground black pepper
4 ounces of crumbled breakfast sausage, cooked
1/2 cup frozen peas
Instructions
Preheat the oven to 350 degrees.
Place the rice and 2 cups of the chicken stock in an oven safe dish. Cover and bake for 35 minutes, until most of the chicken broth has been absorbed and the rice is mostly done. Take it out of the oven and add the remaining 1/2 cup of chicken broth, the Parmesan cheese, butter, salt, pepper, and breakfast sausage. Quickly stir for 2-3 minutes or until the rice is thick and creamy. Add the frozen peas and mix until the peas are heated through. Serve immediately.
Store leftovers in refrigerator, these are great reheated.
If you want to make risotto balls (HIGHLY RECOMMEND) double the batch and store the leftovers in the fridge overnight. I'll be sharing the risotto balls, which are so delicious, this week.