Cinnamon Banana Pancakes are great for chilly mornings. I don't normally eat pancakes because they burn off quickly and I find myself hungry a short while later. However, I finally wised up and figured out if I loaded them with whey I wouldn't be hungry so soon and I can actually enjoy an occasional pancake breakfast. Adding banana to them makes me feel a little better about eating them as well. The cinnamon is simply because I love cinnamon in my pancakes.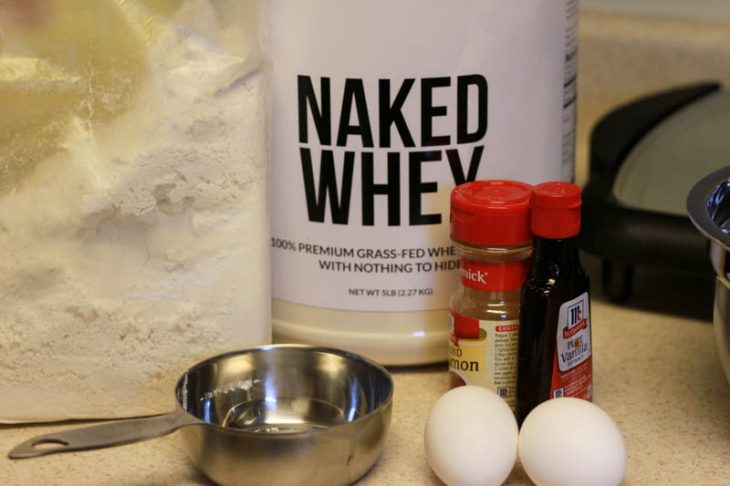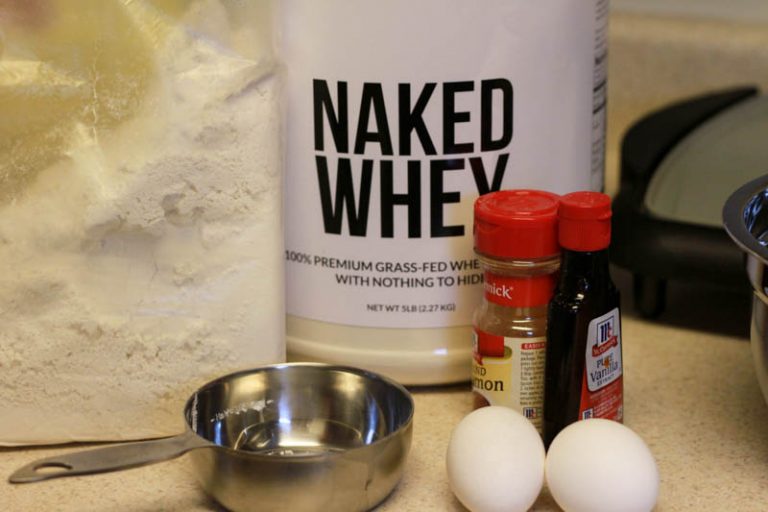 I use Bisquick for quick and easy pancakes and then doctor it up some. I had these pancakes made and photographed in about 15 minutes which is a record for me. Sometimes taking the photos can take me an hour or more. Luckily, I was able to do these in a condensed amount of time since I had a conference call I had to jump on.
For us, we only use an electric griddle to make our pancakes. You can make quite a few pancakes at once and the non-stick component makes it a lot easier. Last Christmas I picked up a Bella Ceramic Griddle for Alan and we've loved it. It's very budget friendly as well coming in under $30 on Amazon. Be sure to only use scratch resistant spatulas and your griddle will continue to look nice and new.
CINNAMON BANANA PANCAKES RECIPE
2 cups bisquick
1 cup Naked Whey
2 eggs
1 cup milk
1 tablespoon cinnamon
1/2 tablespoon vanilla
1 banana
Maple syrup
CINNAMON BANANA PANCAKES DIRECTIONS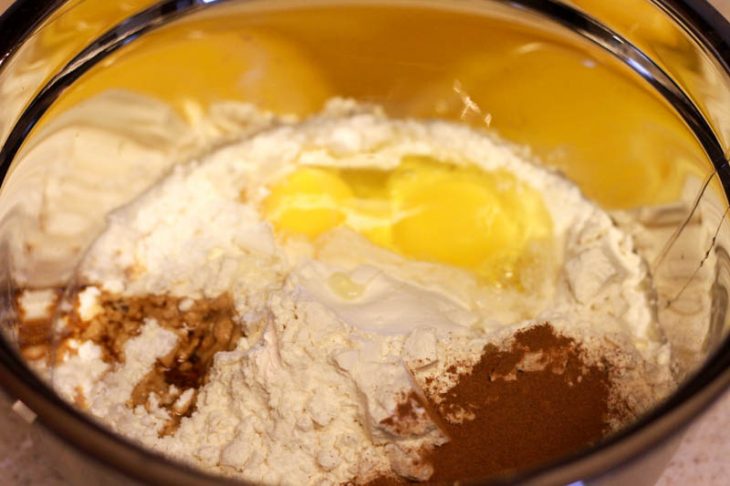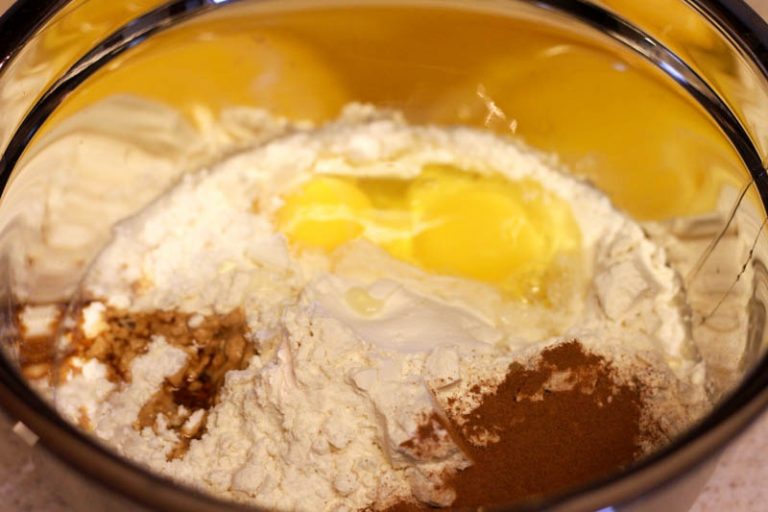 In a medium sized combine bisquick, Naked whey, eggs, milk, cinnamon and vanilla.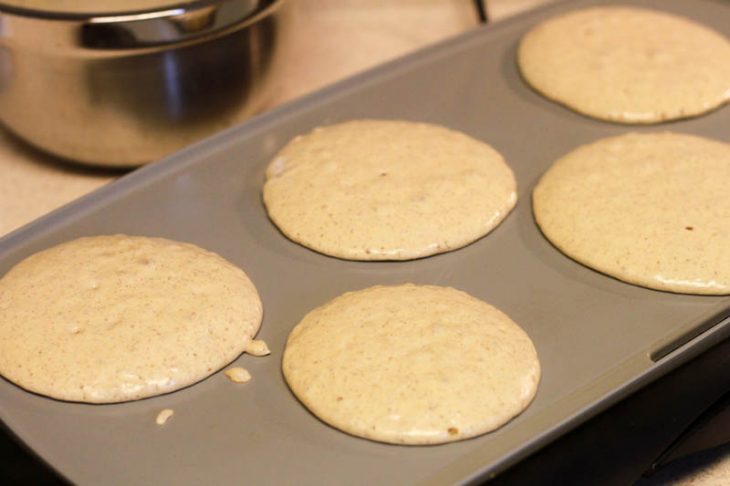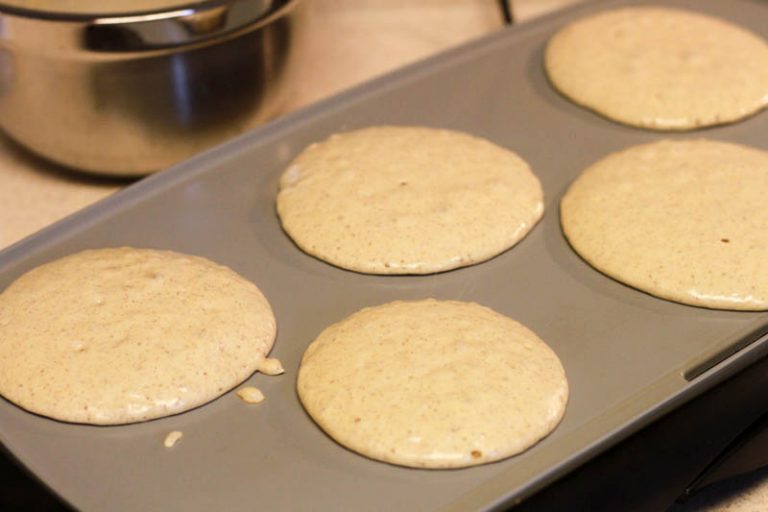 Heat a griddle and pour 1/8 cup of batter onto griddle. Cook for 2 to 3 minutes, flip and cook until done.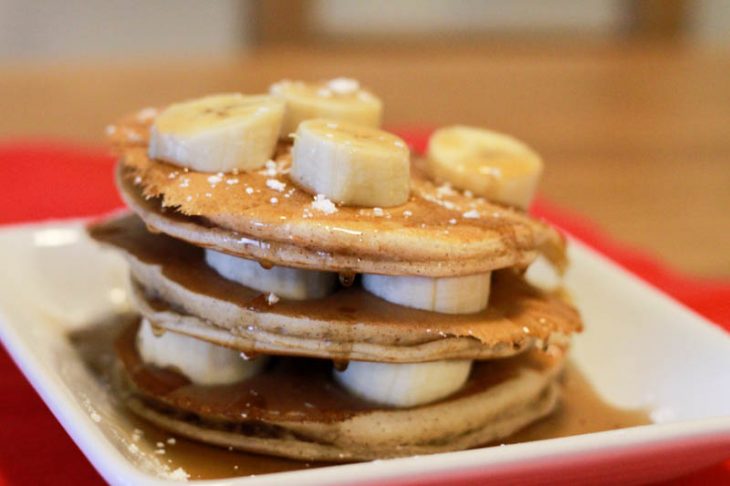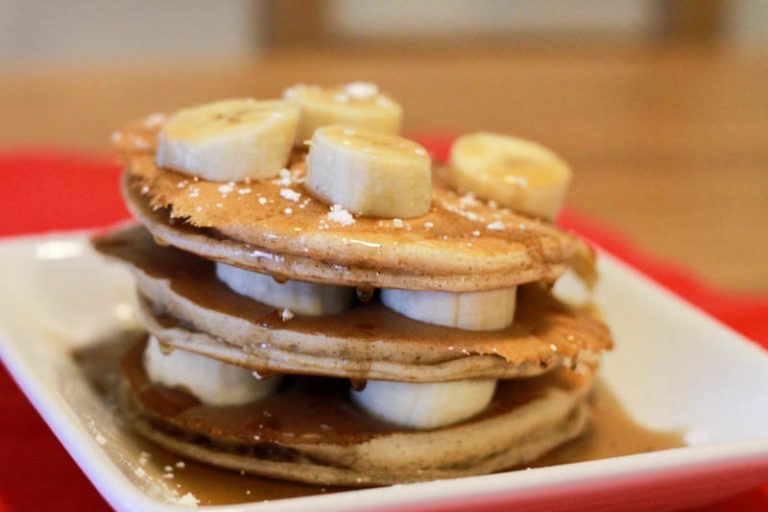 Assemble layers of pancakes with sliced banana, top with maple syrup and enjoy.
Find more protein packed recipes that use Naked whey here.
PIN THIS CINNAMON BANANA PANCAKE RECIPE