My boyfriend's daughter is an avid runner, she runs both track and cross country for her high school team. Her dad is always looking for good snacks for her to take with her to practice and meets.  Most of the granola and protein bars we found had a ton of sugar in them, so I started to do some research and read several sites that talked about different ways to boost your energy levels when running or doing any activity.  I also found several recipes on the internet for many different types of protein bars and bites. After a few trials and errors I was able to come up with these Energy Bites and they are packed with flavor and tons of energy.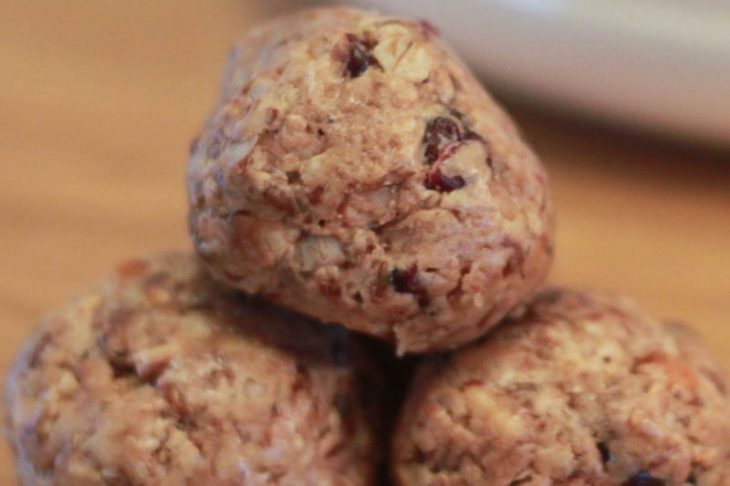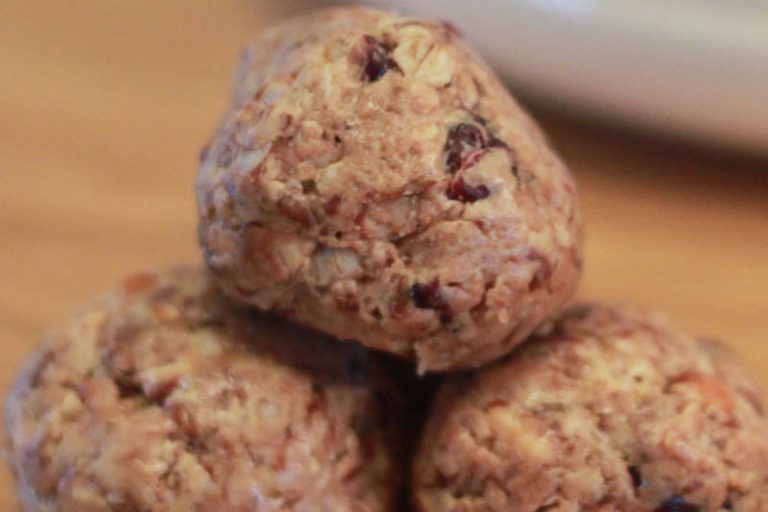 One of the great thing about these bites is that you can mix and match your flavors.  As long as you keep the basic ingredients of oatmeal, flaxseed, Naked Whey protein powder, and Peanut Butter. I have energy bites that taste like an almond joy by adding a 1/2 cup of almond pieces,  1/2 cup of toasted coconut,  1/2 milk chocolate chips and 1/2 cup agave syrup and 1/2 tsp almond flavor.  This bite has a great base to mix whatever nuts, dried fruit, or flavorings you enjoy.
Energy Bites Ingredients
1 1/3 cup Old Fashioned Oatmeal
1/2 cup Ground Flaxseed Meal
1/2 cup Whey Protein Powder
1/2 cup Miniature Chocolate Chips
1/2 cup Craisins
1 cup Peanut Butter (Crunchy or Smooth)
1/3 cup Honey
1 tsp Vanilla
Energy Bites Directions
In a medium bowl add oatmeal, flaxseed, whey protein powder, chocolate chips, craisins and peanut butter set aside.
In a small bowl add honey and vanilla together then add to the medium bowl. Once all ingredients are in the bowl stir until all ingredients have been completely mix.
At these two points if the mix feels too sticky you can chill the bowl for 20 -30 minutes before rolling them into balls. I prefer to roll right away as I have already mixed them by hands.
After rolling these them into ball place on a flat tray so they do not stick together and place cover in the refrigerator to chill for 30 minutes.
Hint:  I found the best way to get this mixed well is to use your hands.  I have made these many times and have tried making them in the mixer, using a spoon and my hands and the easiest and fastest way to make them is to use your hand.\
PIN THIS NO BAKE ENERGY BITES RECIPE