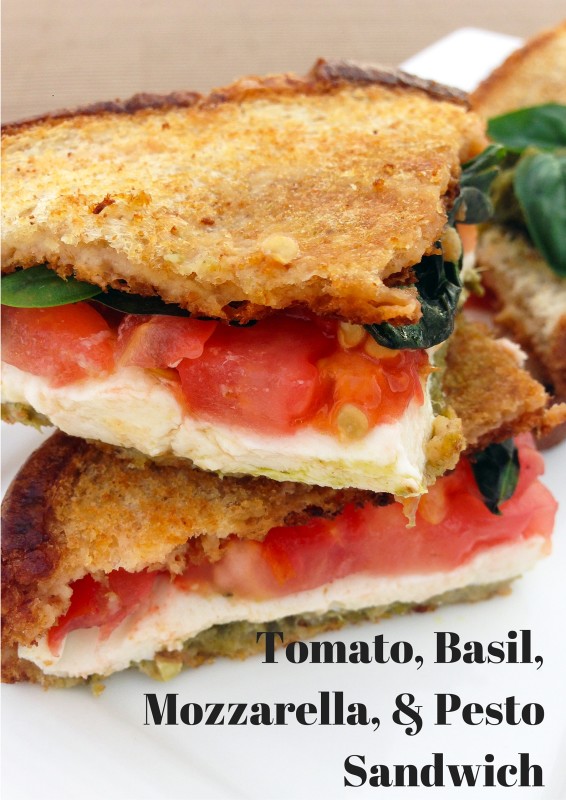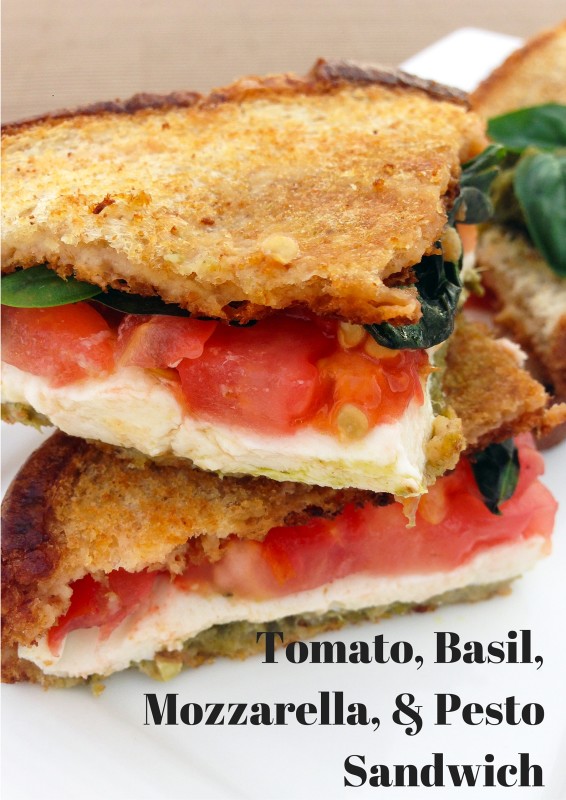 The bounty of the garden harvest, thanks to ilovetomatoes.com, is coming to an end, but don't let that stop you from enjoying those last few tomatoes from the garden or farmers market. Hopefully you'll still be able to come across a few to make this tomato, basil, mozzarella and pesto sandwich.
This is a great sandwich for all my vegetarian friends out there. If you suffer from lactose issues you can substitue the mozzarella for a goat cheese or a vegan cheese. Goat cheese is my personal preferance, but Em doesn't mind using Daiya cheese on her grilled sandwiches.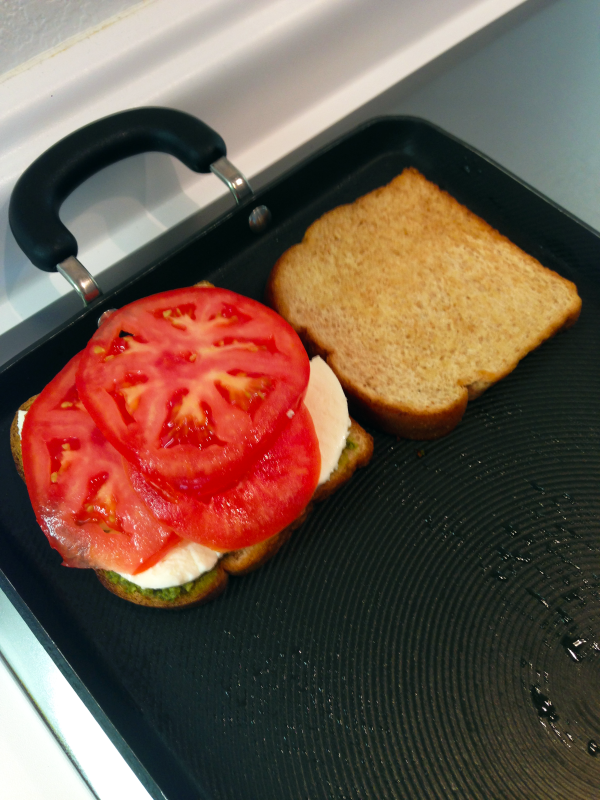 Pile the freshly sliced tomato pieces, fresh mozzarella, pesto and basil piled between two slices of bread. Add a bit of olive oil to your grill and heat sandwich for a few minutes on each side. If you have a panini press you can also use that to make the sandwich, otherwise simply use a heavy pan or cast iron skillet to press the sandwich together while it's cooking.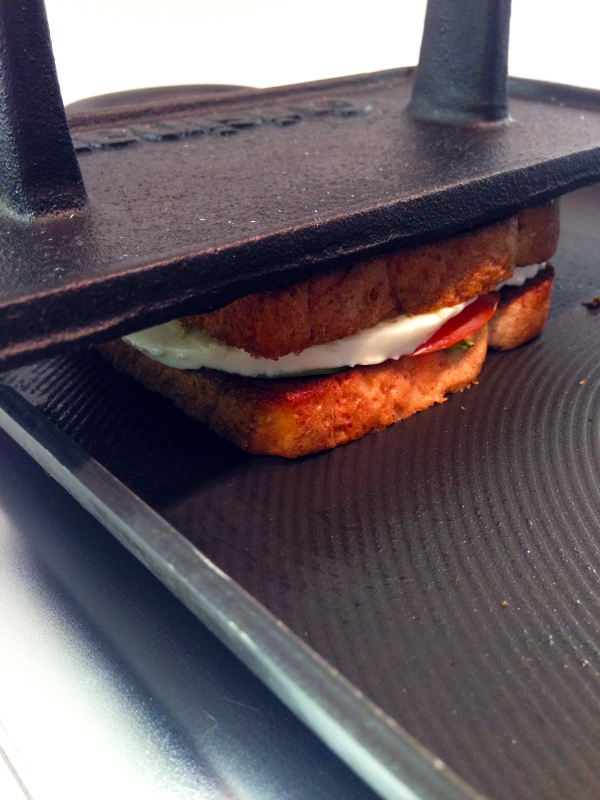 Serve with a side of fresh cut fruit or tortilla chips for the perfect lunch time combination. This sandwich will have you looking forward to summer year after year.
Tomato, Basil, Mozzarella & Pesto Sandwich Recipe
2 Slices of Whole Grain Wheat Bread
¼ Fresh Mozzarella Ball (sliced)
3 Slices of Large Tomato
Handful of Fresh Basil
1 Tbsp. Tuscan Basil Pesto
1 Tbsp. Extra Virgin Olive Oil
Wash vegetables and herbs.
Heat stovetop skillet on low.
Slice tomato and fresh mozzarella.
Add olive oil to skillet.
Place bottom piece of bread on a skillet. Add pesto, mozzarella, tomato, and basil.
Add top slice.
Use a cast iron press to flatten sandwich on a skillet.
Cook approximately 4 minutes on each side, or until bread is crisp.
Remove from heat.
Serve immediately