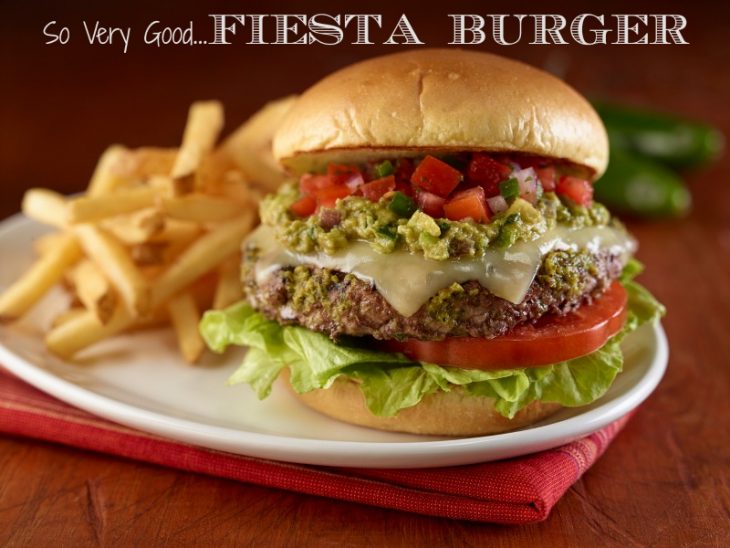 The experts at Hard Rock Cafe are sharing some tips and tricks for making any summer meal legendary. They are sharing some grilling tips and their Fiesta Burger recipe to help make your summer party perfect!
GRILLING TIPS
Prep beforehand – form your burger patties, cut vegetables and make dips and sauces before guests arrive
For the best bun, use a fresh bun and lightly butter it before toasting on the grill
Start with a high quality meat and get creative by using fresh vegetables and good cheeses as toppings, like the Hard Rock Fiesta Burger.
The grill should be in the 550 degree range to sear meat well – the time it takes to cook will depend on the temperature of the grill and thickness of the burger.
You can flip the burger a few times, but no more than three. Don't press the burger to make it cook faster because you want the juices to seal in.
HARD ROCK FIESTA BURGER RECIPE
Fiesta Burger Ingredients
8oz beef burger
1 teaspoon seasoning salt
2 tablespoon jalapeno salsa
2 slices monterey jack cheese
1 tablespoon fresh guacamole
1 tablespoon pico de gallo
2 leaves iceberg lettuce
1 slice tomato
Hamburger Bun
Fiesta Burger Directions
Shake half of seasoning on burger and place season side down on broiler, shake remaining seasoning over burger.
Cook to desired temperature.
After cooking, spread jalapeno salsa over the patty and place cheese slices.
Top with iceberg lettuce, tomato, guacamole and pico de gallo.


YOU ARE ALSO GOING TO LOVE
Studies have shown that if you loved this post you'll enjoy these posts as well.