Although the anticipation of going on vacation is fantastic, the packing and preparation beforehand can be super stressful.
No matter where you're going or how long you'll be there, it's always difficult to decide what you'll actually need.
In particular, deciding on what underwear to take can be surprisingly hard.
You'll need to consider comfort while traveling, compatibility with your outfits, and ease of packing.
With all of this in mind, here are the best types of underwear to take on vacation.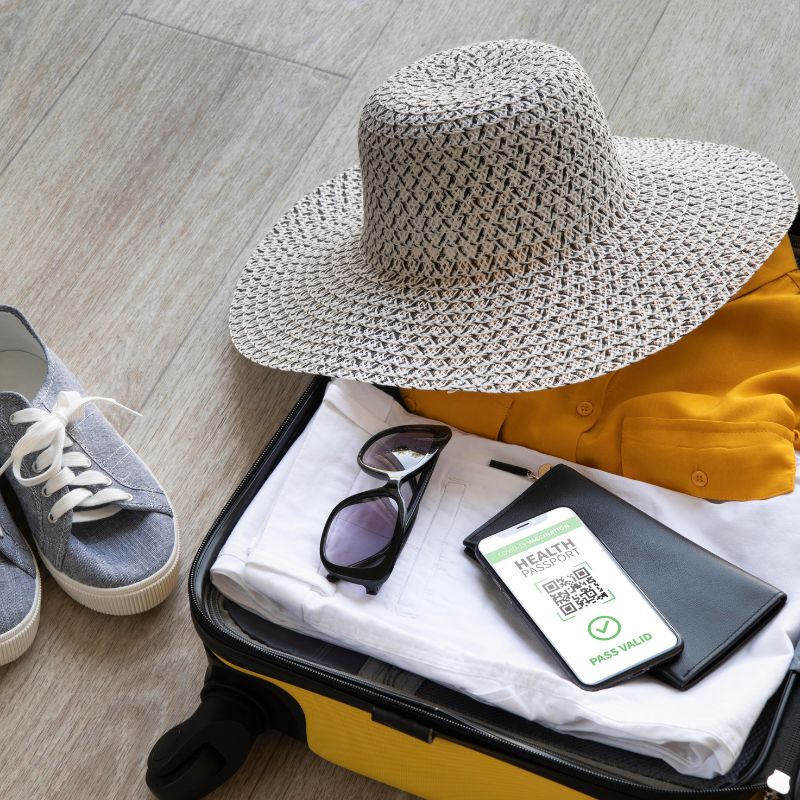 What Kind of Underwear Should You Take On Vacation?
Shapewear bodysuits
An innovative solution could be to wear shapewear bodysuits as underwear, such as these SKIMS bodysuits.
This could be a two-in-one solution as the bodysuit can replace your underwear and your bra, covering your entire torso and offering support to this whole area.
This means you won't have to pack as many individual bras and pairs of underwear, greatly increasing the ease of packing a suitcase.
Another benefit of wearing shapewear bodysuits is that they can function as both underwear and regular clothing.
This is especially useful if you need to pack minimally for your vacation, or if you want something easy and comfortable to wear while traveling.
Pair your bodysuit with a hoodie and sweatpants for a comfy traveling outfit.
Comfortable fabric
Although you may prefer the appearance of lacy or sexy underwear, this may not be the best choice while traveling.
These types of underwear can cause discomfort, so instead, you should opt for natural cotton underwear, especially while traveling from one destination to another.
Breathable cotton underwear is also preferable if you're vacationing in a hot country or during the summer.
Versatile options
Next, you should consider the outfits you'll be wearing and what underwear will fit with the most outfit options. Since you'll have limited space in your luggage, there's no point in bringing underwear that won't be compatible with most of your clothes.
As an example, seamless underwear in neutral or nude colors should be able to go with pretty much any outfit, making this underwear a vacation essential.
In addition, if you're planning on wearing low-rise jeans during your vacation, don't pack lots of pairs of high-rise underwear!
Think about what types of underwear would be appropriate for all of your usual vacation outfits.
Non-padded bras
If you have limited luggage space, padded underwired bras can add a lot of bulk and take up far more space than anticipated.
Alternatively, more lightweight bras such as non-padded bras, sports bras, or even bralettes will be so much easier to pack neatly.
As an added bonus, these types of bras can be much more comfortable (depending on your bra size), so they may be a better option for long-distance traveling or outdoor activities in hot climates.
Preparing to go on vacation can often be stressful, but don't let this ruin your travels! To speed up and simplify the packing process, make sure you pack sensible types of underwear, such as the ones listed above.
Ultimately, this will save a lot of time, effort, and space.