Want to know one thing that makes epic road trips even better? Something that breaks up the monotony of endless miles? Searching out and stopping at the World's Largest Things in the Midwest!
This is, hand's down, the one way that I've survived thousands of miles in the car. Knowing that there is some really cool roadside attraction or World's Largest item in the near future makes those long car rides easier to handle.
I've put together a list of the ones I've visited and I'll be adding to this list as I check the rest of the World's Largest in the Midwest off my list.
The list is put together by state. I've included notes, if needed, about visiting each of the attractions. What you may need to know, best time to visit, etc.
Without further ado I give you
The World's Largest Things in the Midwest
INDIANA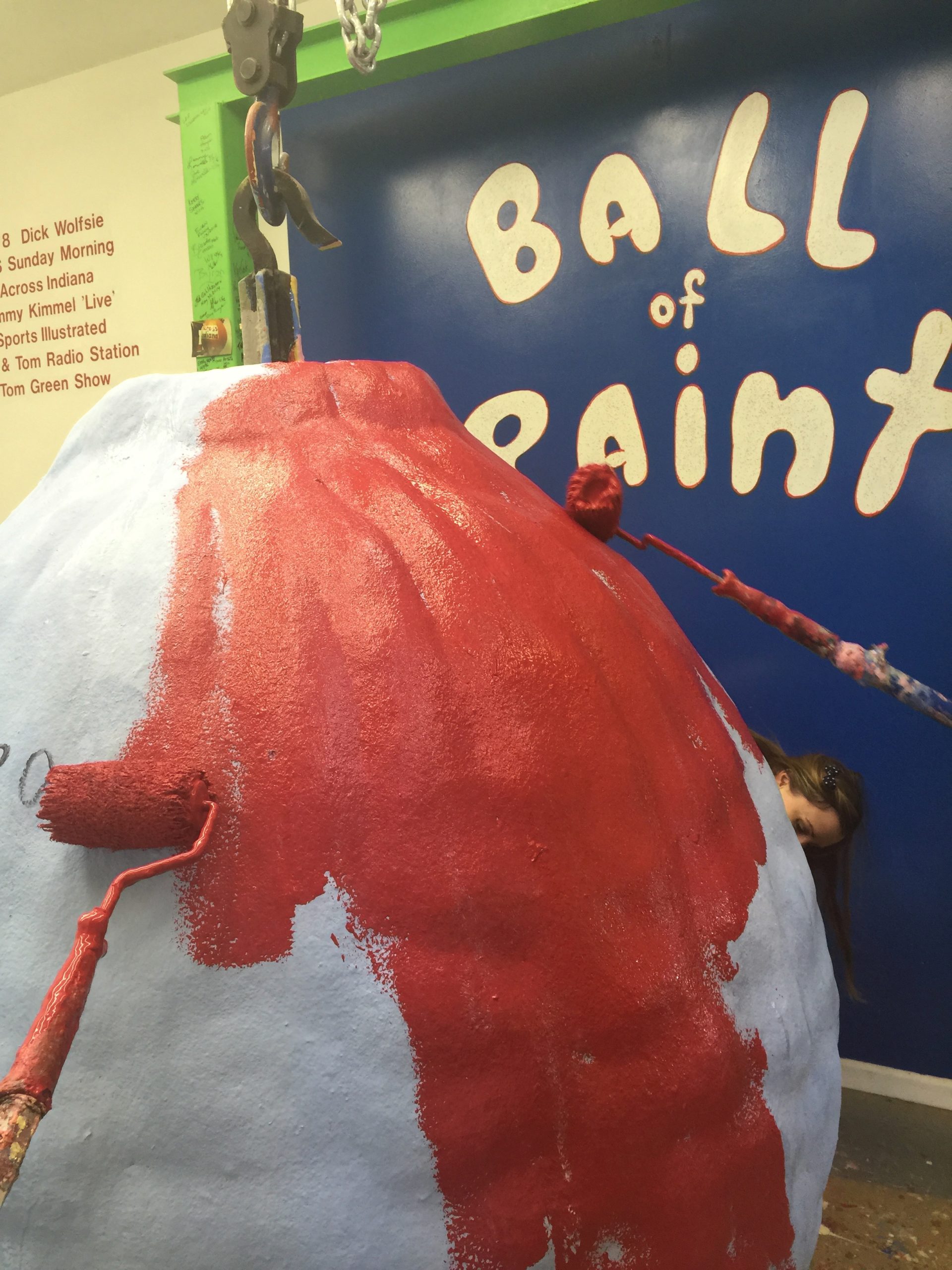 Worlds Largest Ball of Paint, Alexandria, IN
Give them a call to schedule a time to view the World's Largest Ball of Paint. You can also inquire and see about adding another layer of paint!
ILLINOIS
Casey, Illinois – "Big Things, Small Town"
This small town in Illinois is packed full of 12 of the World's Largest things and 19 really, really big things that don't quite qualify as World's Largest.
Some things you'll find:
Worlds Largest Wind Chime
Worlds Largest Rocking Chair
Worlds Largest Key
Worlds Largest Barber Pole
Worlds Largest Mailbox
Giant Mouse Trap
Giant Wooden Coin
Be sure to click over to their website to print a map and see where everything is located. If you're within a short drive of Casey on your next road trip it is worth the stop and/or detour!
World's Largest & Most Intricate Corn Maze, Spring Grove
At Richardson Adventure Farm you'll find the World's Largest and most intricate Corn Maze with almost 10 miles of trails through 28 acres of corn.
The maze design is unique for each year. In 2019 they celebrated the 50th-anniversary of the Apollo moon landing.
If corn mazes are your jam this one is not to be missed!
MICHIGAN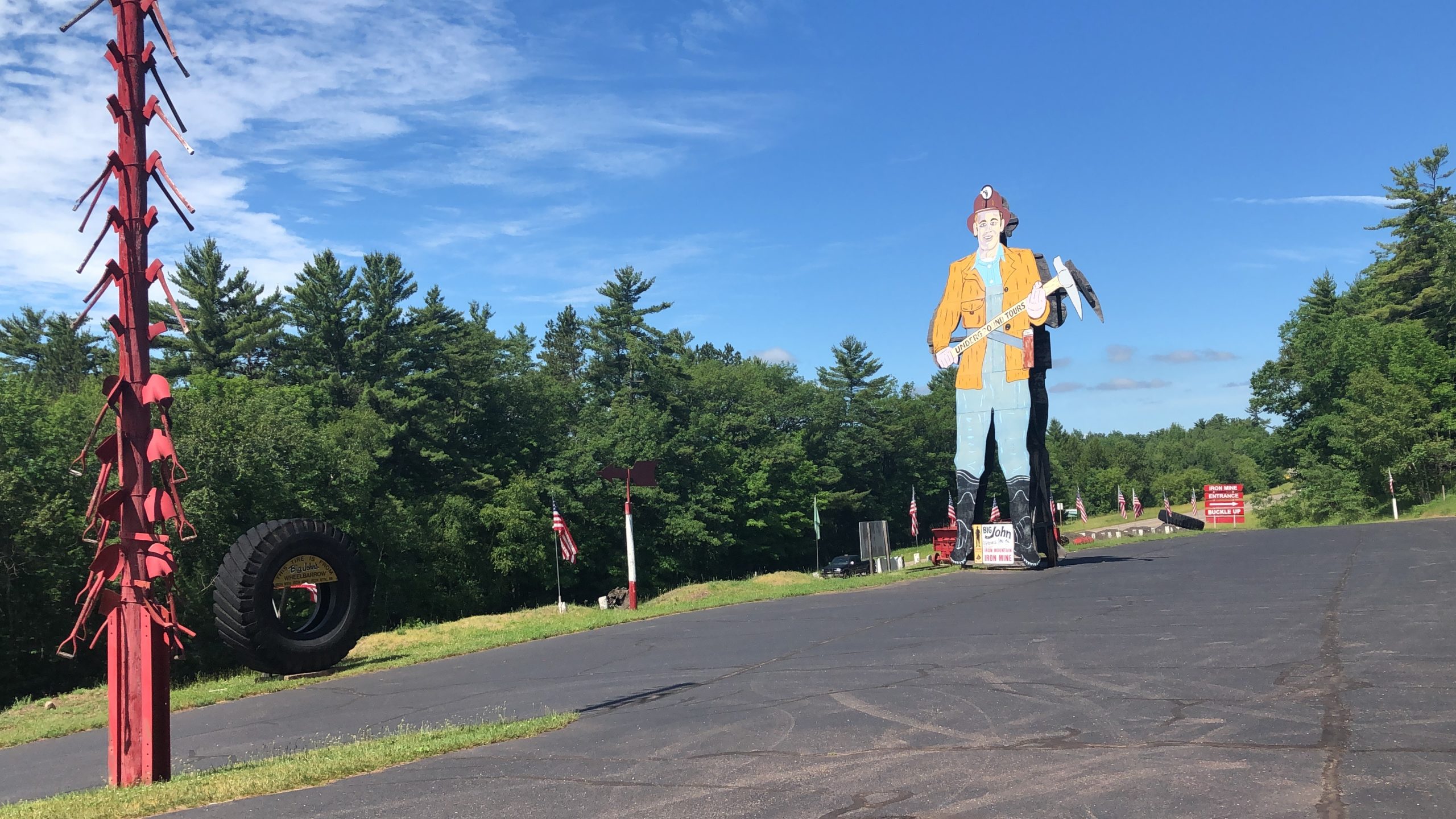 World's Tallest Ore Miner "Big John", Iron Mountain
While you're visiting the World's Tallest Ore Miner step inside and take a guided tour into the mines. Big John watches over the Iron Mountain Iron Mine where you can take a step back in history and learn about this way of life.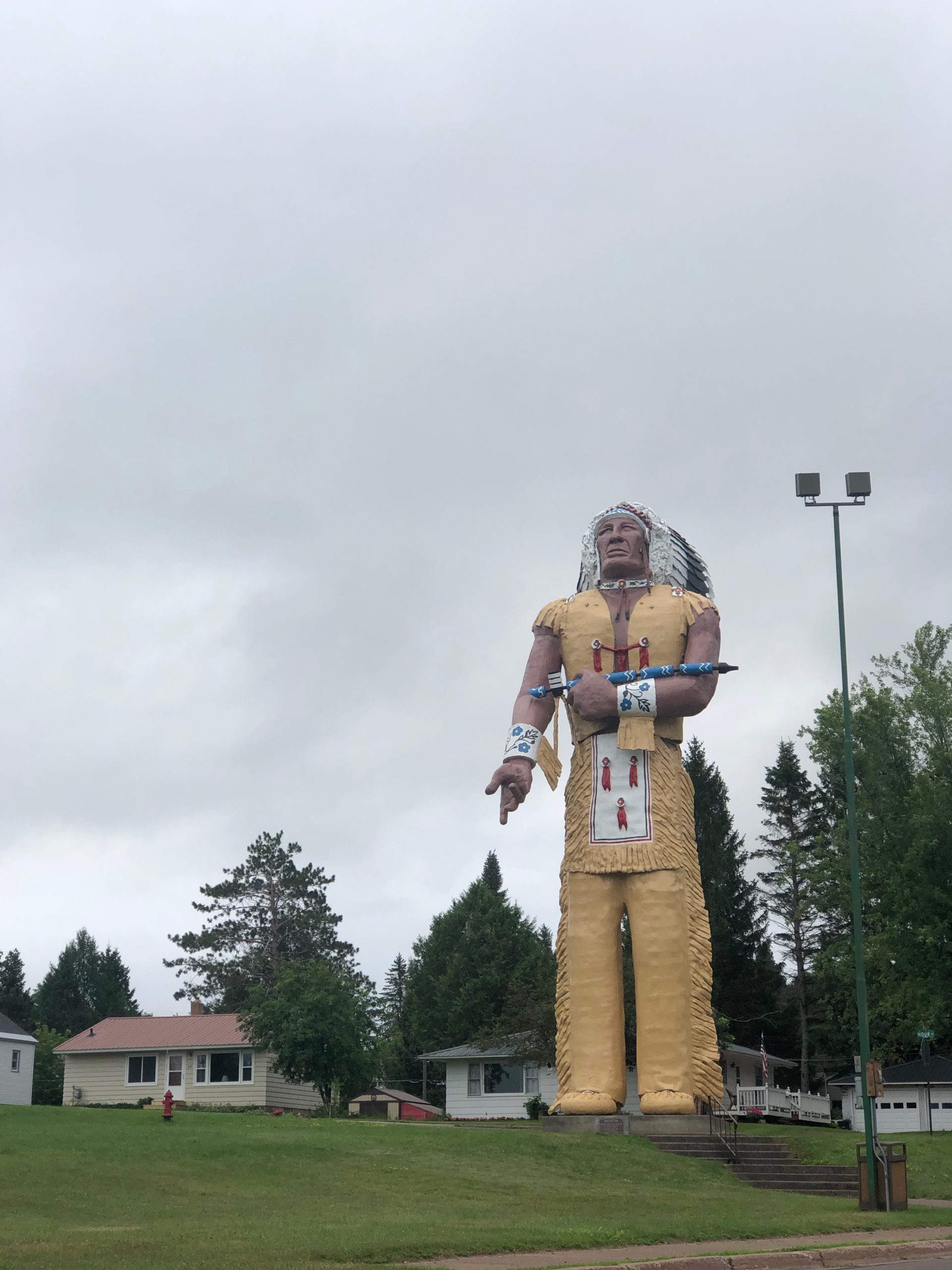 World's Largest Indian – Ironwood
Not too far off US-2 and well worth the short detour, you'll find the World's Largest Indiana at a small park. Plenty of parking is available.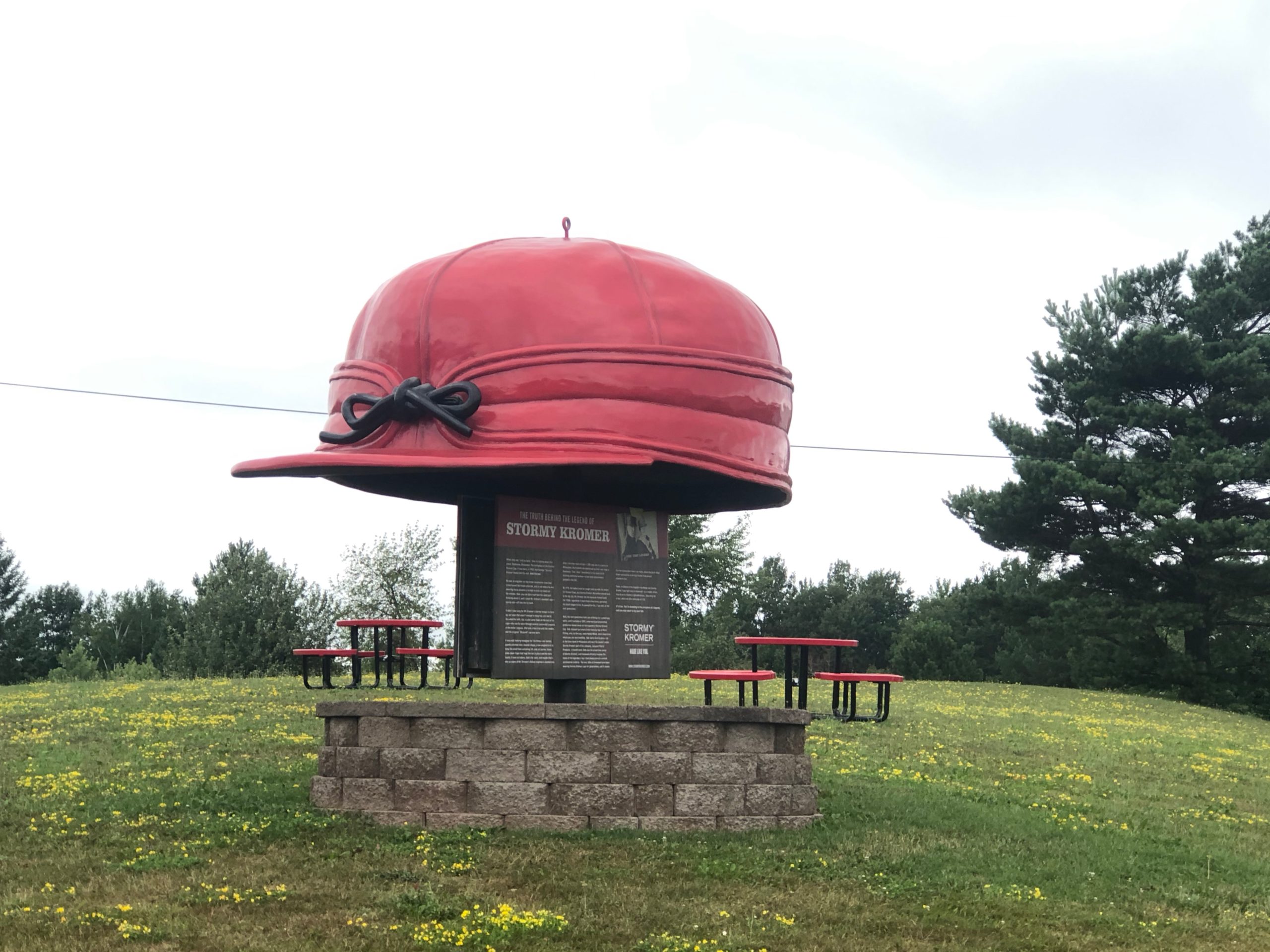 World's Largest Stormy Kromer Hat (dubbed so by me 😉 ), Ironwood
Ok, I can't say that it's officially the World's Largest Stormy Kromer hat, but I've not heard of any others in the Midwest or U.S. for that matter. Located at the Stormy Kromer headquarters. If you visit during business hours be sure to check out the store and take home your own hat.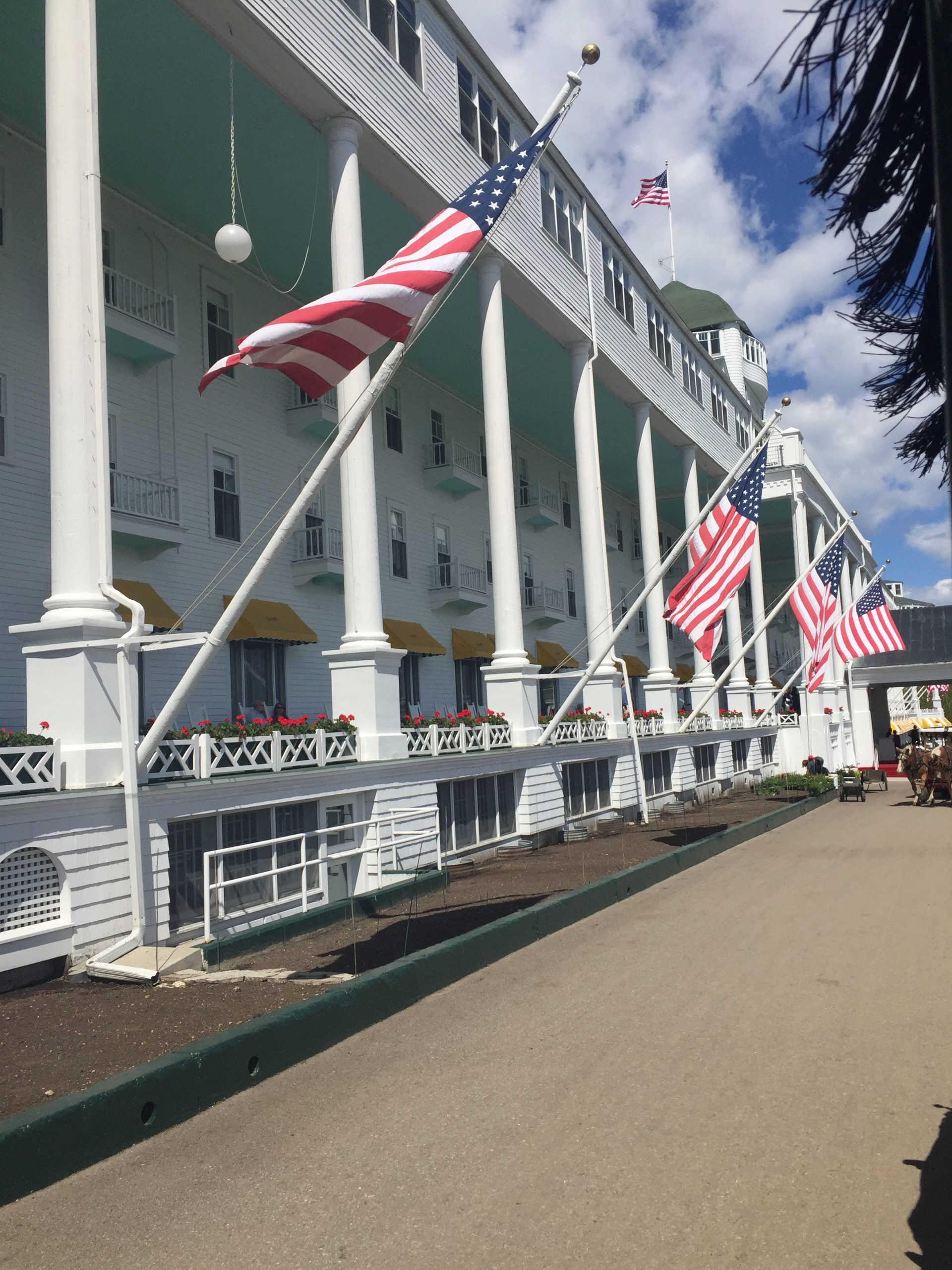 World's Largest Front Porch, Mackinac Island
Located at one of the most iconic hotels in Michigan, the Grand Hotel is home to the World's Largest Front Porch coming in at 660′ long.
Indulge in a stay here and enjoy an afternoon sitting on the porch, sipping a cocktail and watching the freighter and boats pass through the straights. Seriously, this should be on everyone's bucket list.
Honestly, this is just one of the many reasons to visit Mackinac Island.
Note: If you don't want to stay you can pay a small fee to tour the grounds and then stay for a cocktail or beverage on the porch.
World's Largest Christmas Store, Frankenmuth
Open 361 days of the year, Bronner's is THE place to find anything and everything to do with Christmas. Ornaments galore, decor, trees, outdoor light displays.
If you are looking for something Christmas related there's a really good possibility that they'll have it!
MINNESOTA
World's Largest Turkey, Frazee
The World's Largest Turkey is located right off the highway making it a quick and easy stop. It's on a hilltop at the entrance to Lions Park (note, there are bathrooms there if needed) which also makes a great place to have a picnic.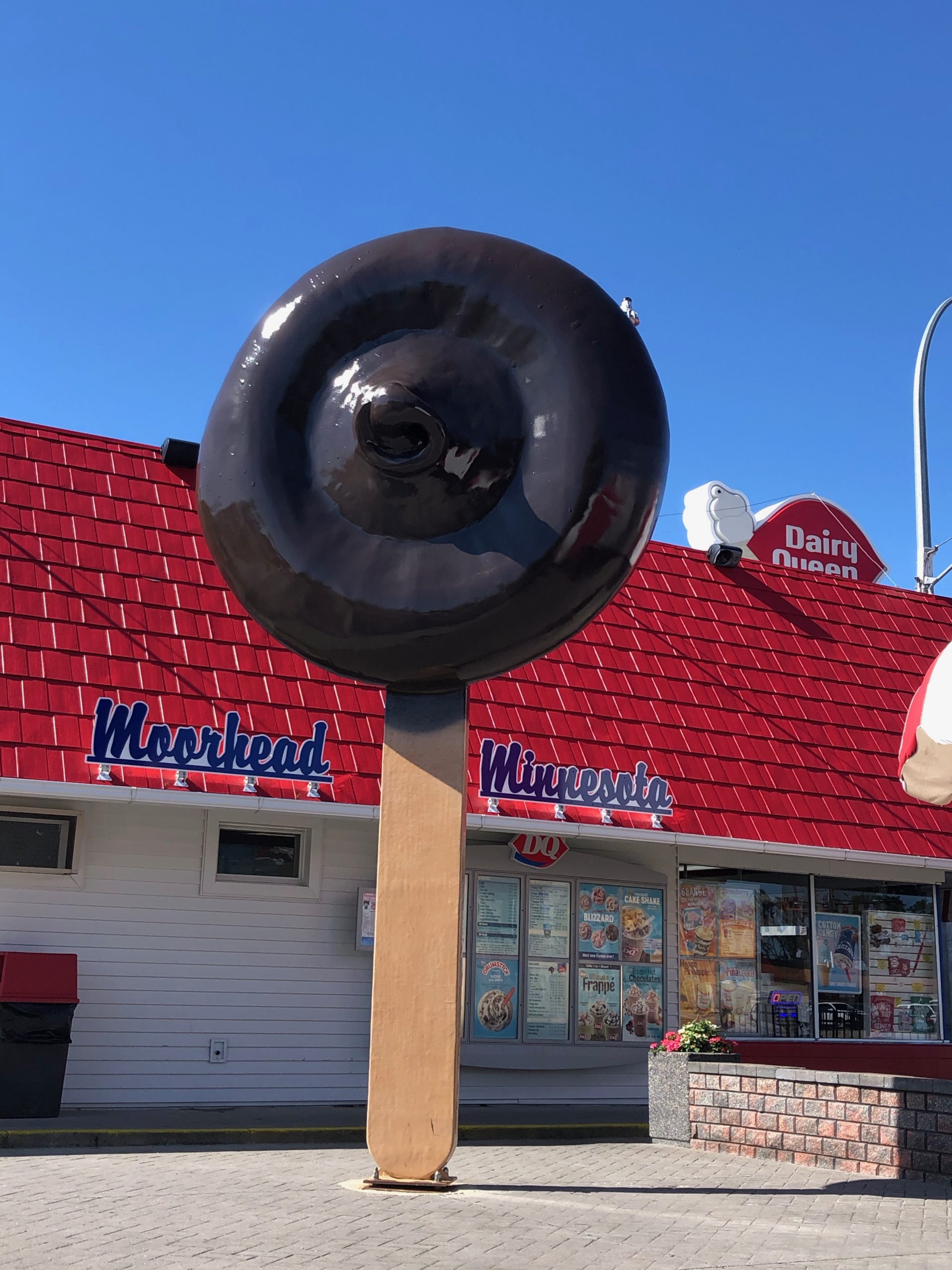 World's Largest Dilly Bar, Moorehead
Great place to stop for a refreshing treat AND get a photo of the World's Largest Dilly Bar. Right next door to Fargo and off of I-94.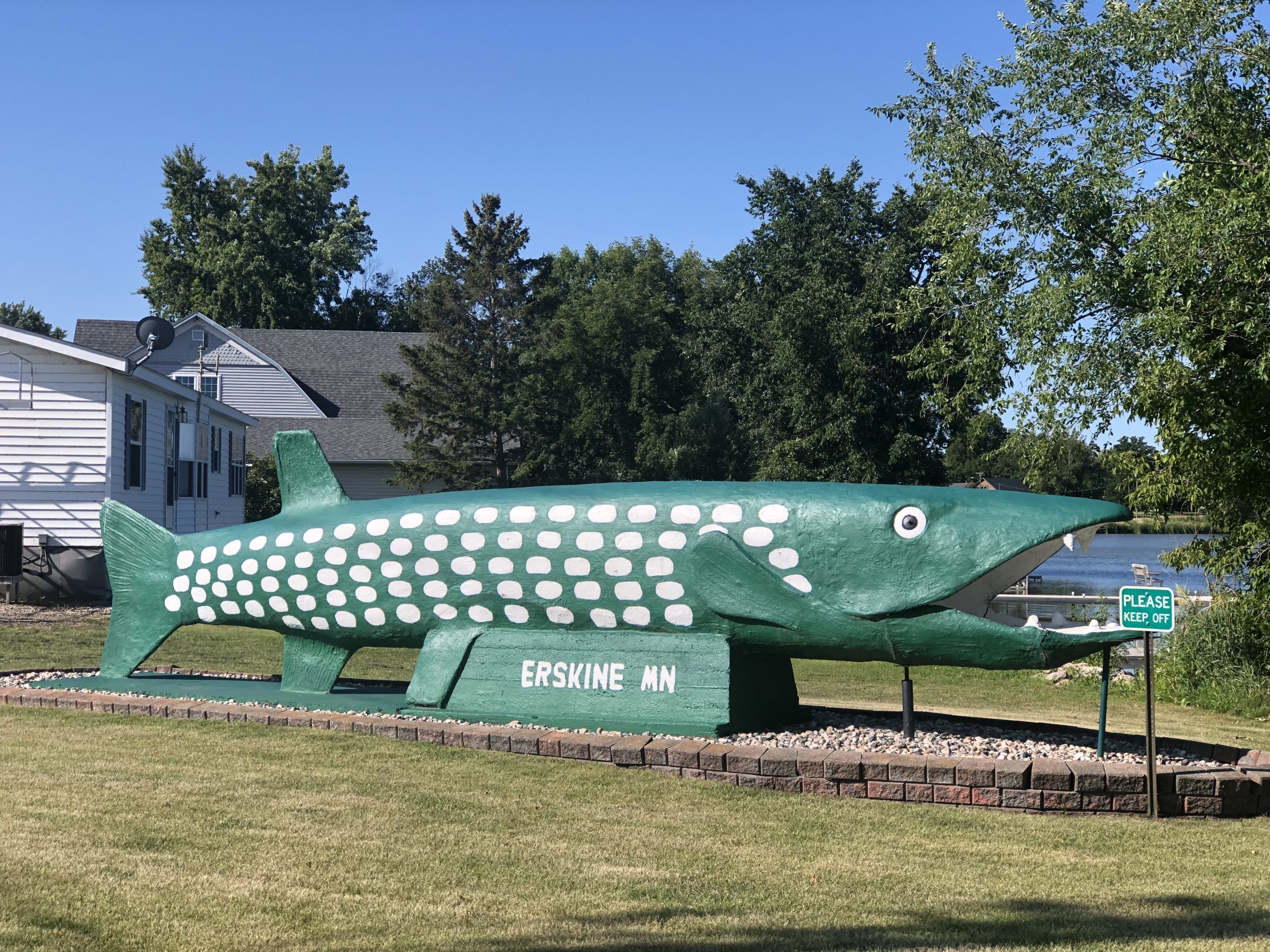 World's Largest Northern Fish, Erskine
Well, it's a pretty big Northern fish at a small park. Not much to write about it except to check it off our list of World's Largest Things in the Midwest.
On a fun note, it's been there 30-years and going strong.
MISSOURI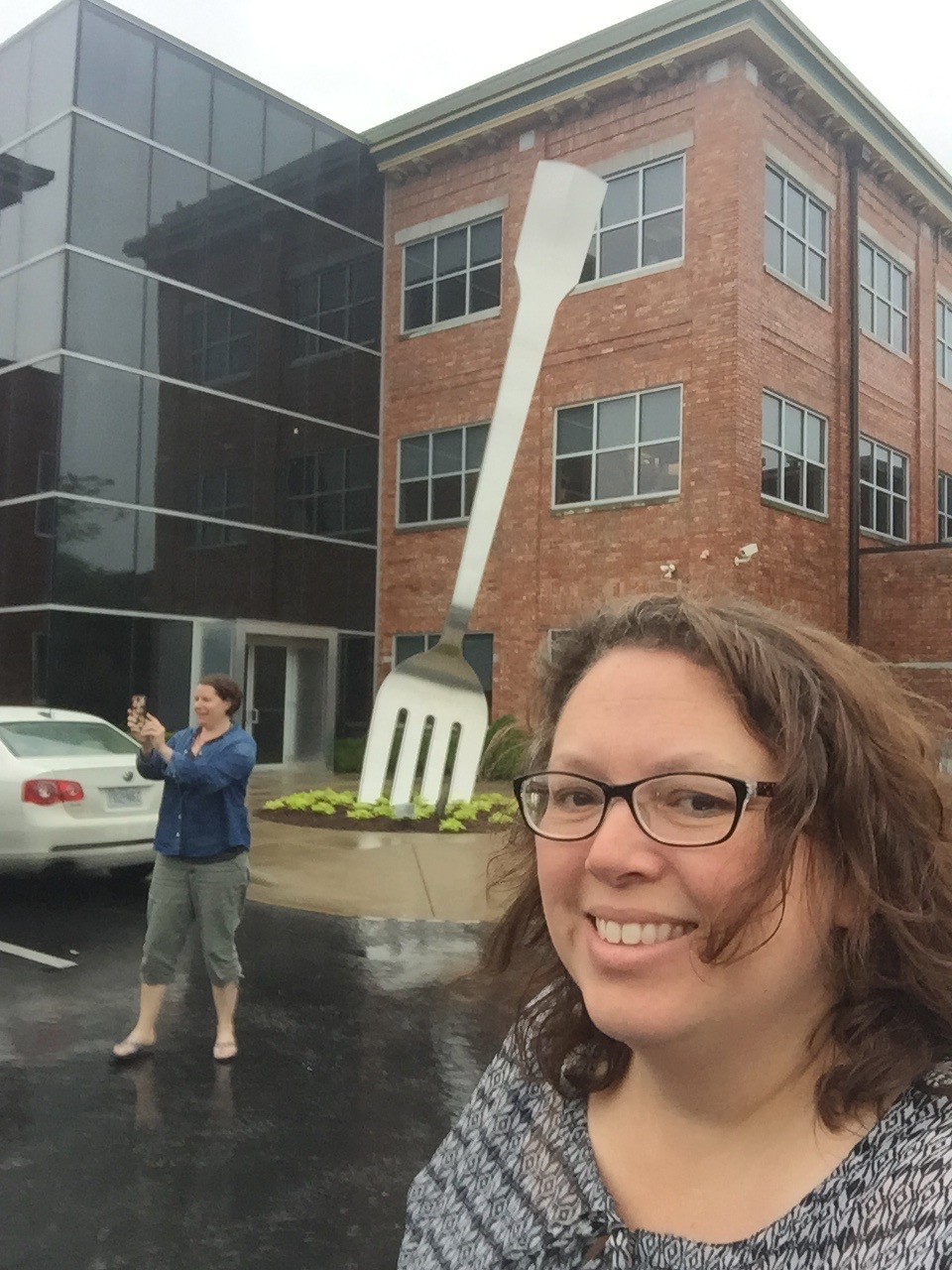 World's Largest Fork, Springfield
When you're near the World's Largest Fork you stop and take a photo. Located in a business district. I remember it being a little challenging to find, but as you can see we finally found it.
This is also a good reminder of how far I've come on my weight loss/getting healthy journey. Stunning the difference a couple of years makes.
NORTH DAKOTA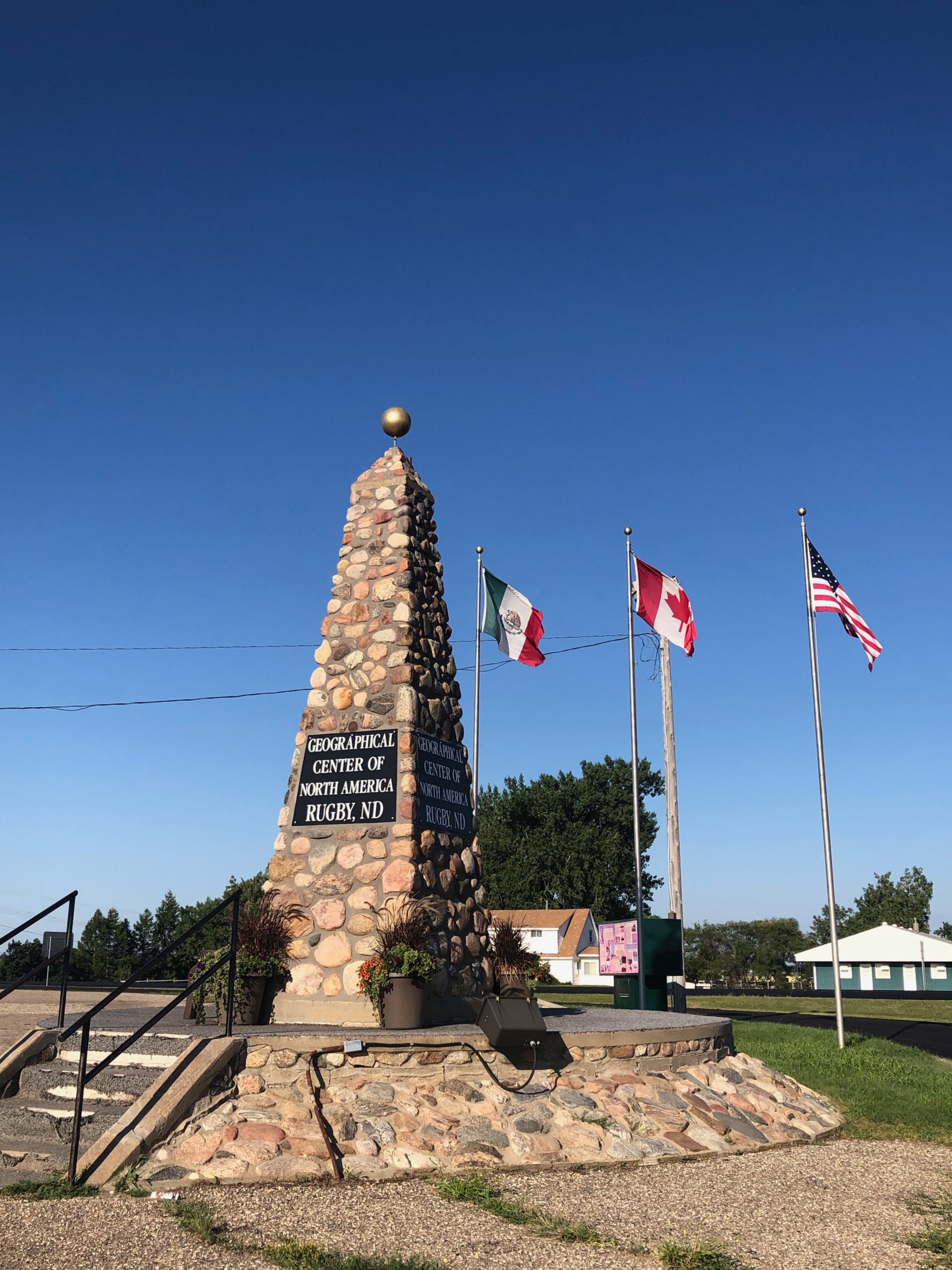 Ok, it's not a World's Largest, but it is pretty cool and there is only one place in the World you can see it so there's that.
If you're anywhere in north-central North Dakota you MUST stop by and see the Geographic Center of the United States in Lebanon.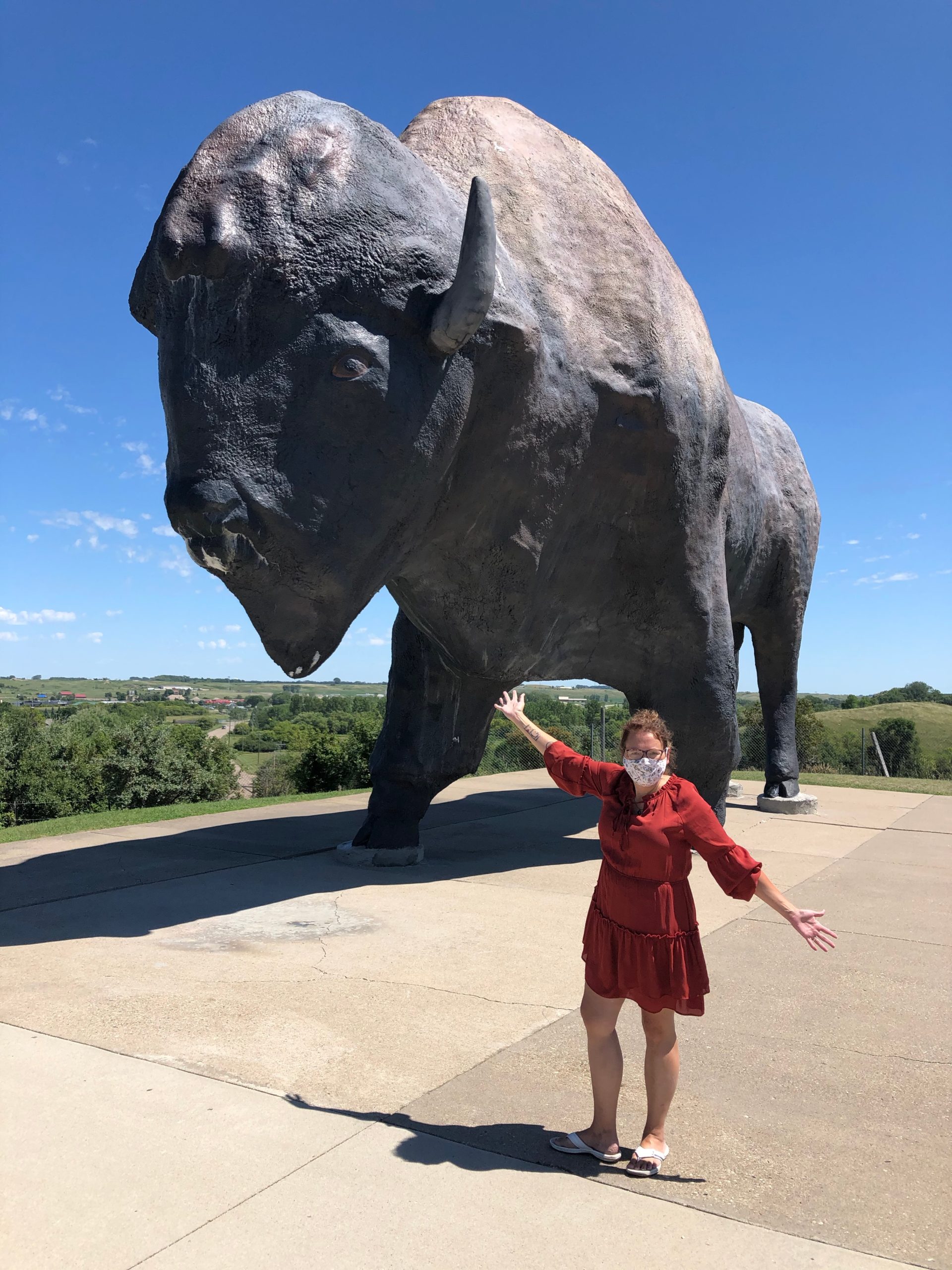 Worlds Largest Buffalo, Jamestown
Located in Frontier Village (free admission) if it's not too busy you'll be able to park close by and make the short walk to the buffalo. He's also visible from I-94!
Located in a western town style district.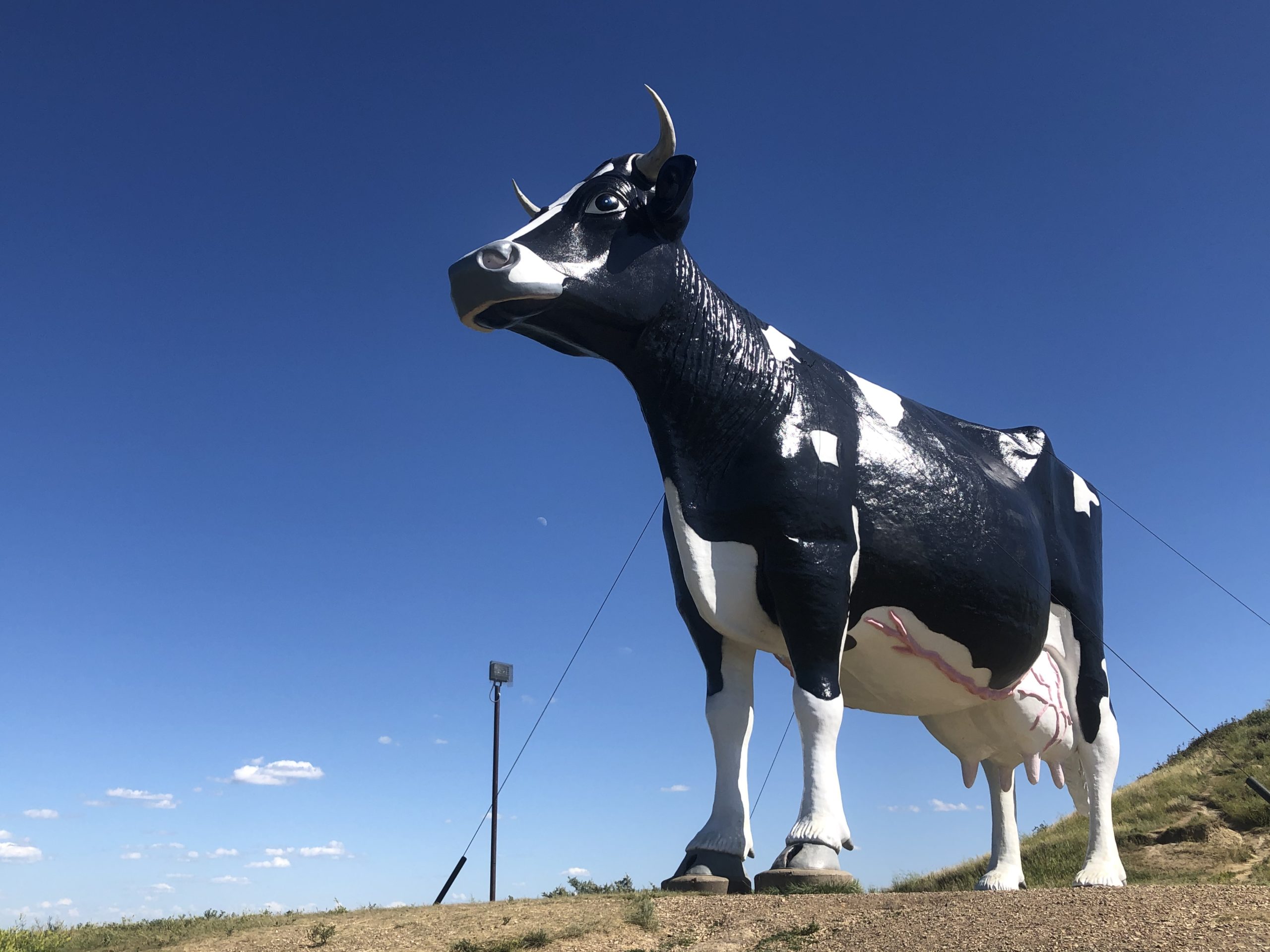 Worlds Largest Cow, New Salem
Known as Salem Sue she is visible from the highway. You can exit the highway and drive to the top of the hill to get up close with Salem Sue, but if the weather is bad you may want to skip it as it's a steep road to the top.
The views, however, once you are at the top are incredible. Highly recommend taking 15 minutes and making this stop.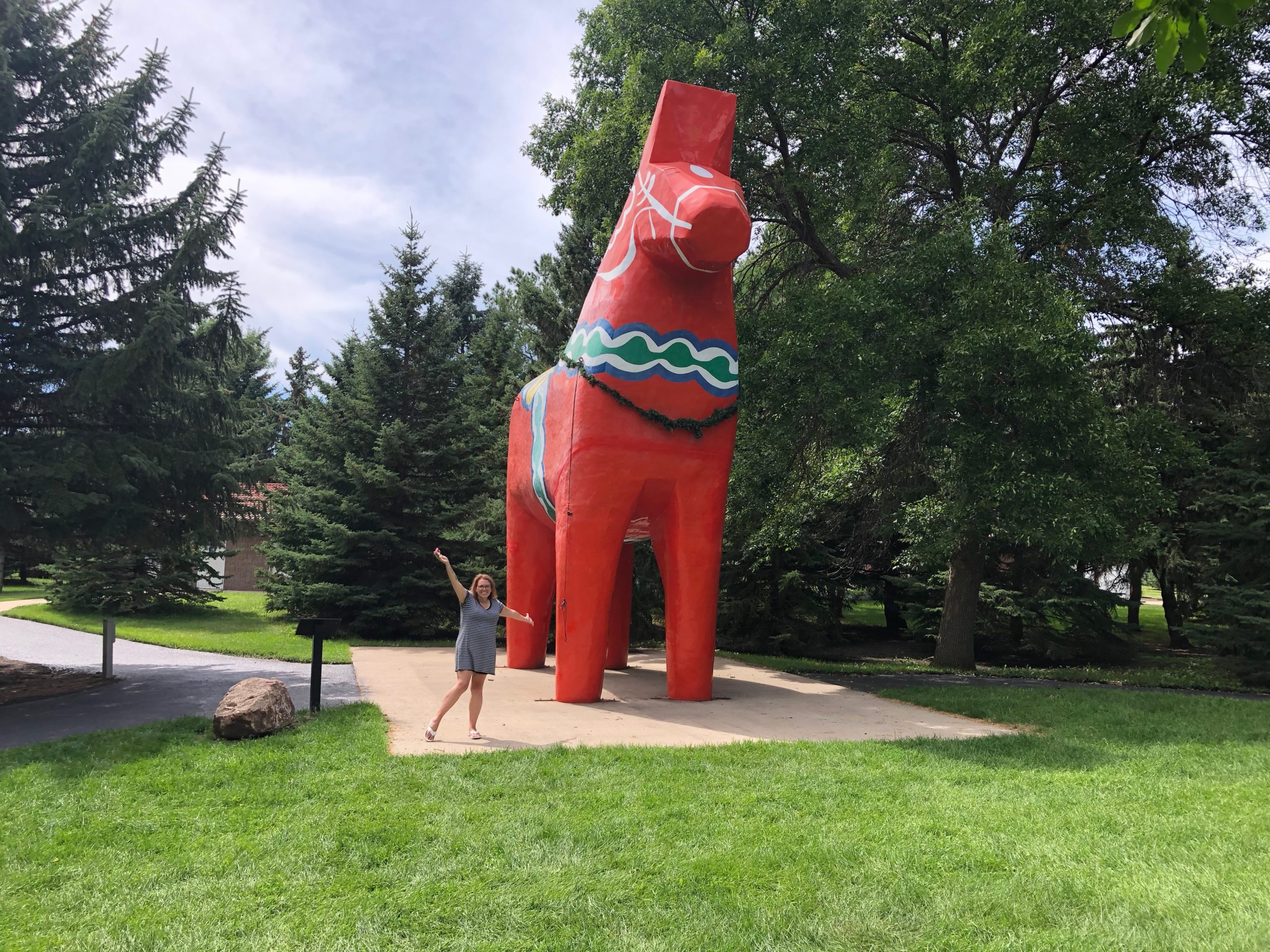 World's Largest Dala Horse (maybe), Minot
It's not an "official" designation, but it's a 30′ tall Dala horse!
If it's not the World's Largest Dala Horse it just might be the largest in the U.S.
Still worth a visit to Minot to see it. While you're in town swing by downtown and visit one of their many murals.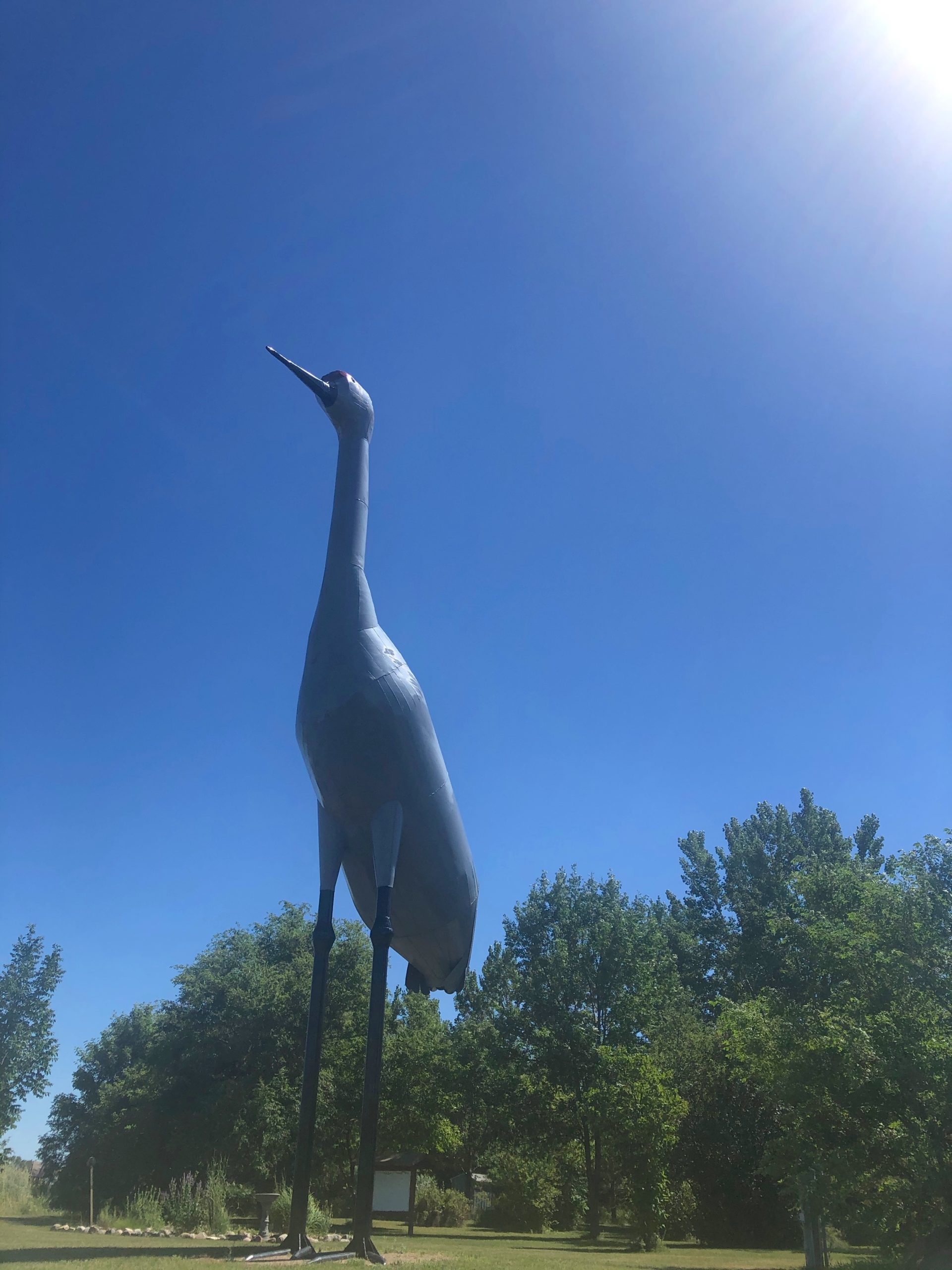 World's Largest Sandhill Crane, Steele
I love that so many of these World's Largest are right off the highway and often time visible from the highway. Of course, I always recommend taking the extra few minutes and making the stop.
Since they are usually so close to the exit it only adds 5-10 minutes to your trip.
You can almost drive right up to the World's Largest Sandhill Crane. Bring a travel partner with you as there are signs on where a photographer can stand and where the other person stands to create the absolute best photo!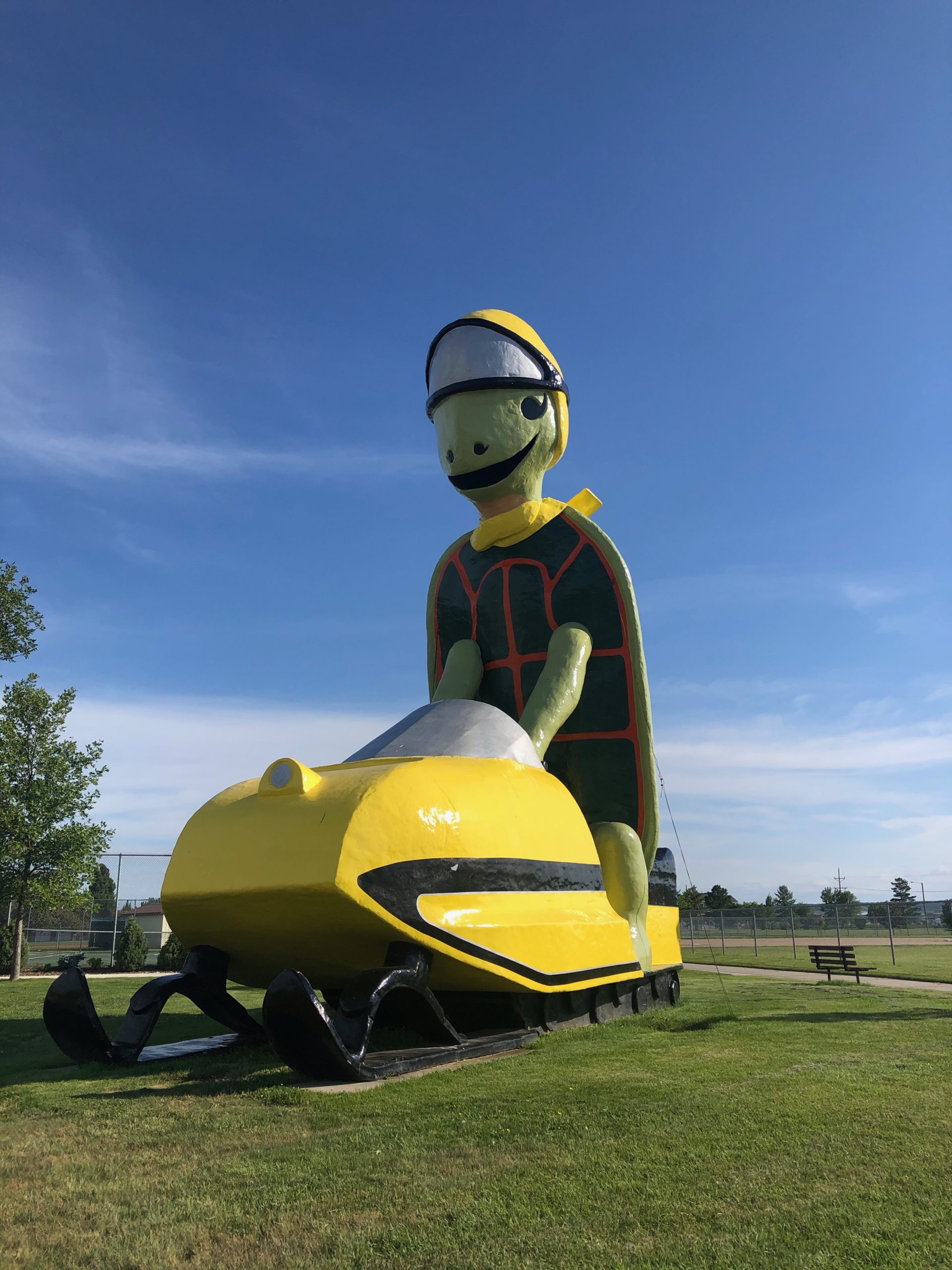 World's Largest Turtle Riding a Snowmobile, Bottineau
Because when you find something as quirky as the World's Largest Turtle Riding a Snowmobile you absolutely MUST go.
While in Bottineau be sure to grab a coffee at Rx Coffee, lunch at Metigoshe Drive-In and take a paddle around Lake Metigoshe.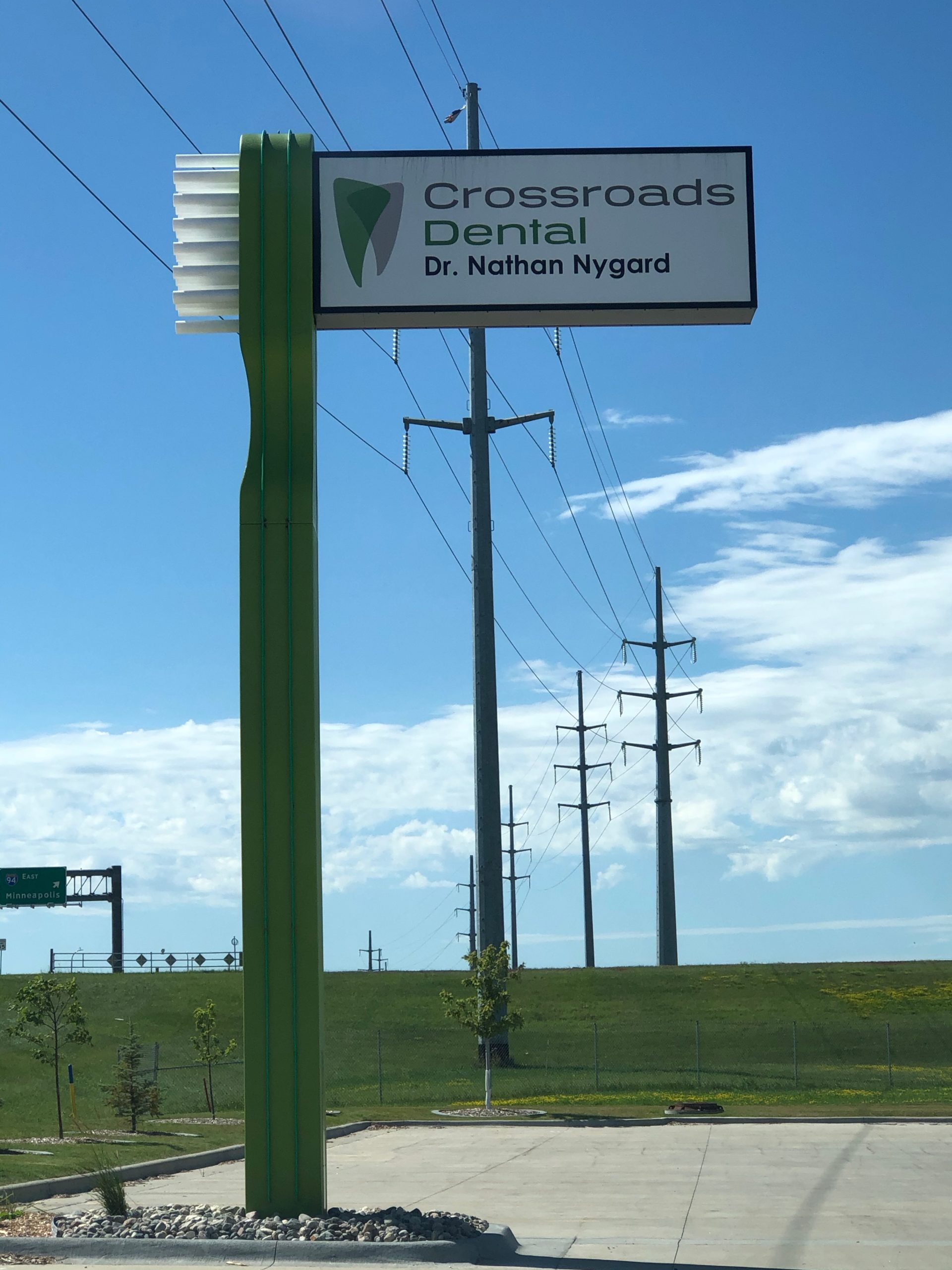 World's Largest Toothbrush, Fargo
You'll find the Worlds Largest Toothbrush right off the highway in Fargo at a dentist office. It's so random and because it's right off I-94 there's really no reason not to stop.
OHIO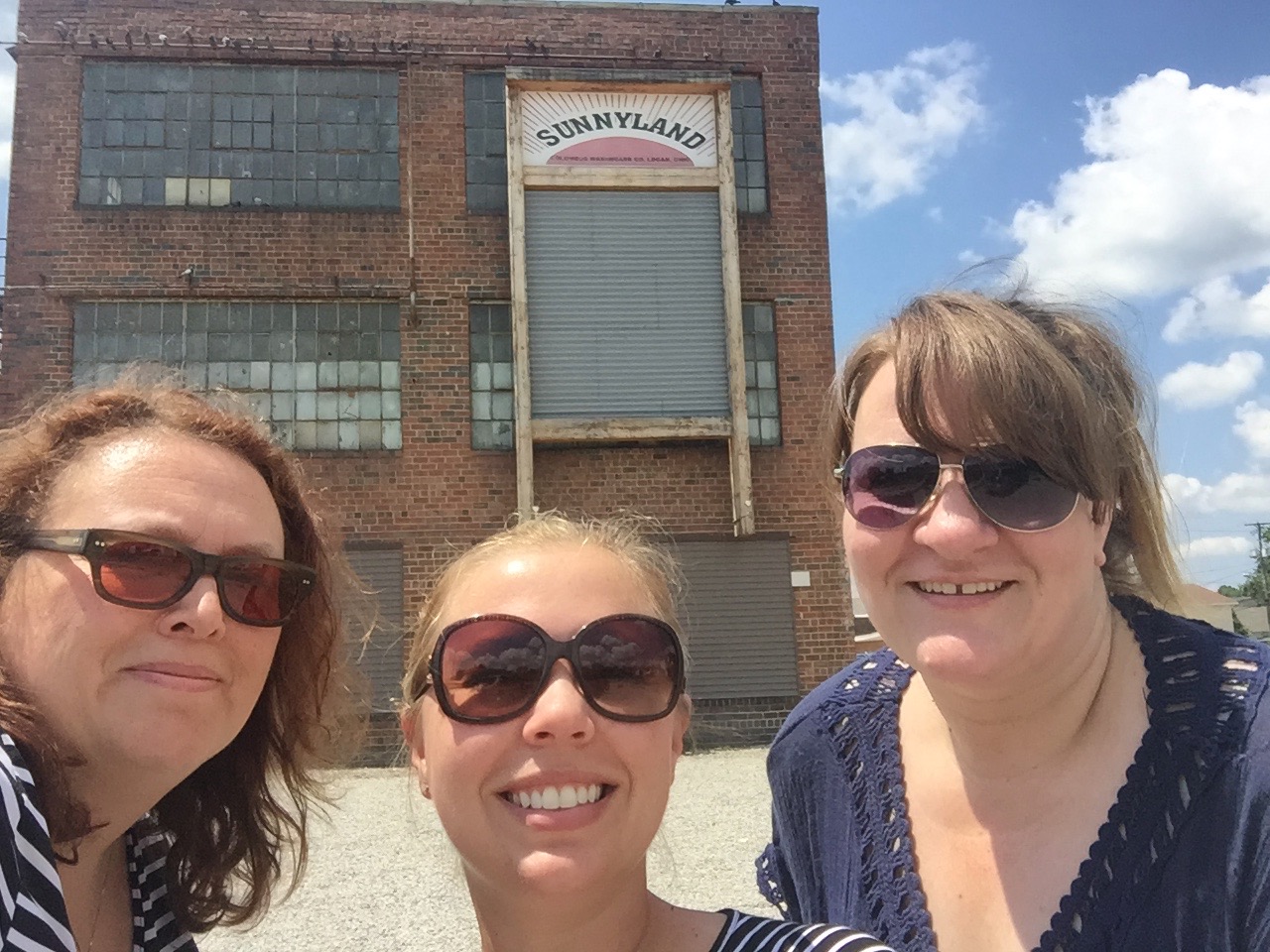 World's Largest Washboard, Logan
You'll find plenty of parking here making it a breeze to stop and take a photo. Plus, Logan is in one of the prettiest areas of Ohio, in my opinion, located in Hocking Hills.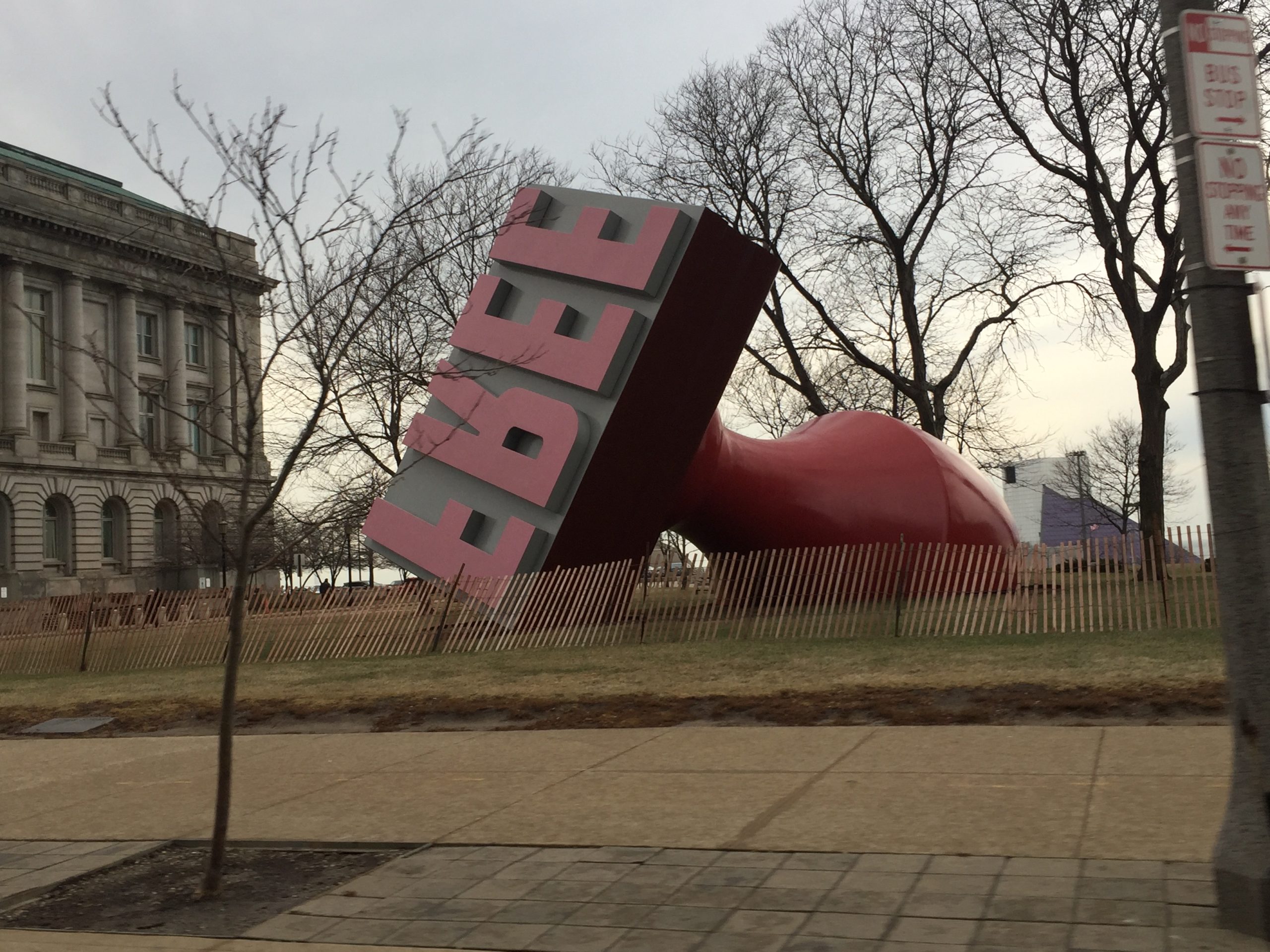 World's Largest Stamp, Cleveland
Parking can be challenging to find. My suggestion, go really early and have someone drive you by really SLOW as you take a photo out your window.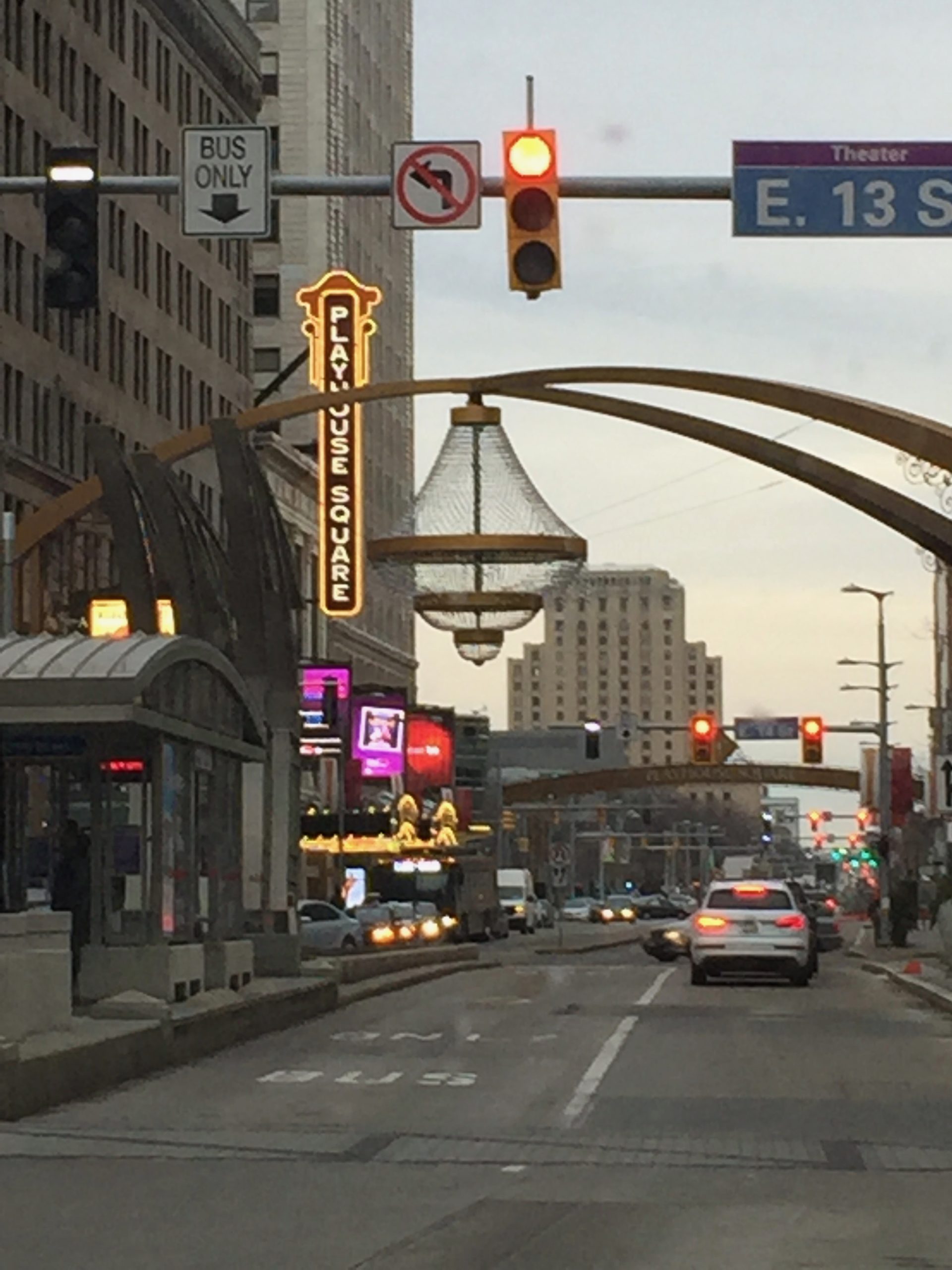 World's Largest Outdoor Chandelier, Cleveland
After you do the slow drive by the World's Largest Stamp drive over to the World's Largest Outdoor Chandelier and do another slow drive past it to grab a photo.
Disclaimer: I hate city parking so I always try to find a workaround lol.
World's Largest Candy Store in Cleveland
Life is sweet when you visit Sweeties, the World's Largest Candy Store in Cleveland.
Check their site for current hours. Know that there is also a pretty big ice cream shop inside as well.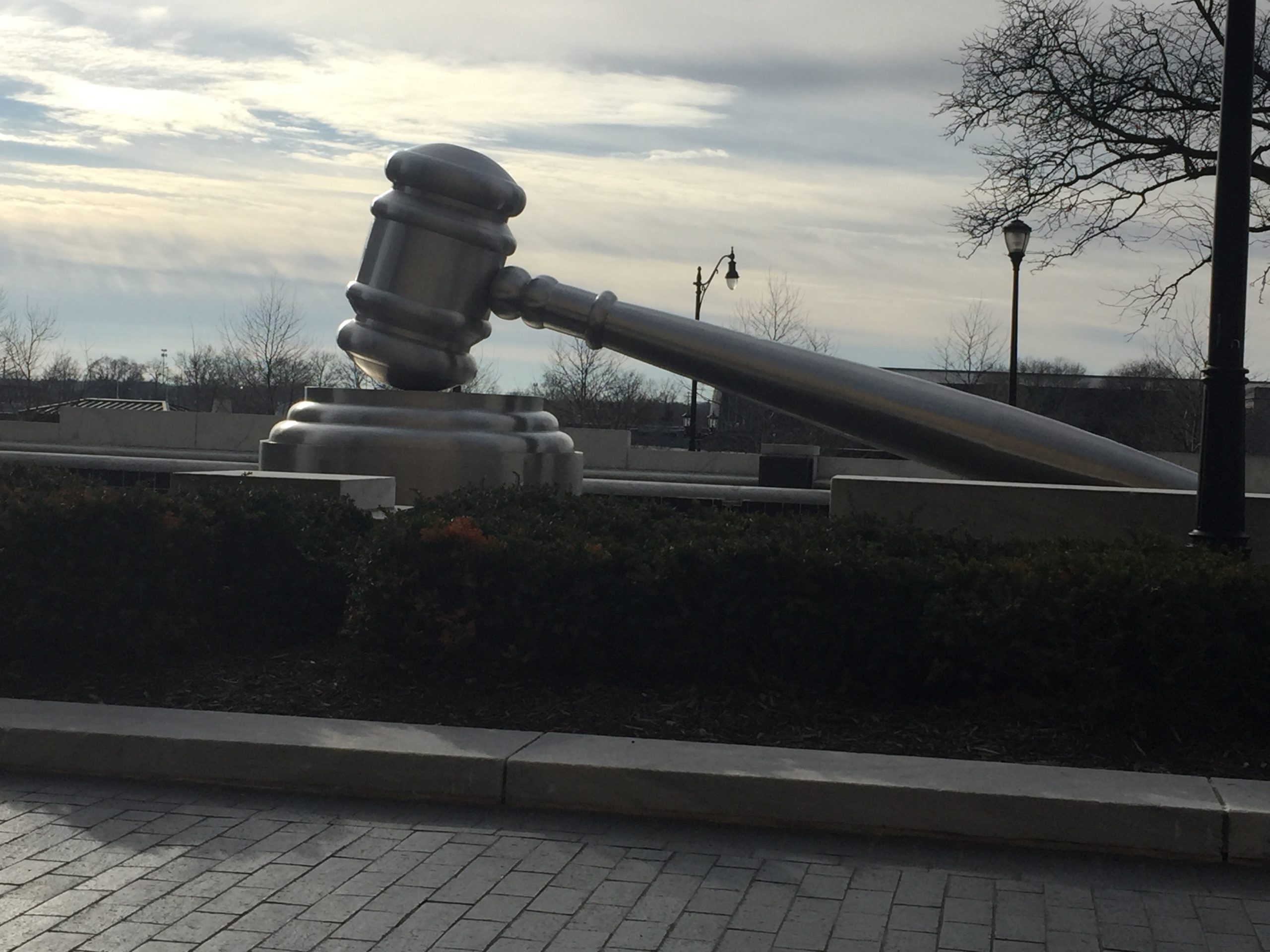 World's Largest Gavel, Columbus
Located downtown, I snapped this one out the car window as we were driving past. Not always my first choice, but sometimes you just have to make do with you got.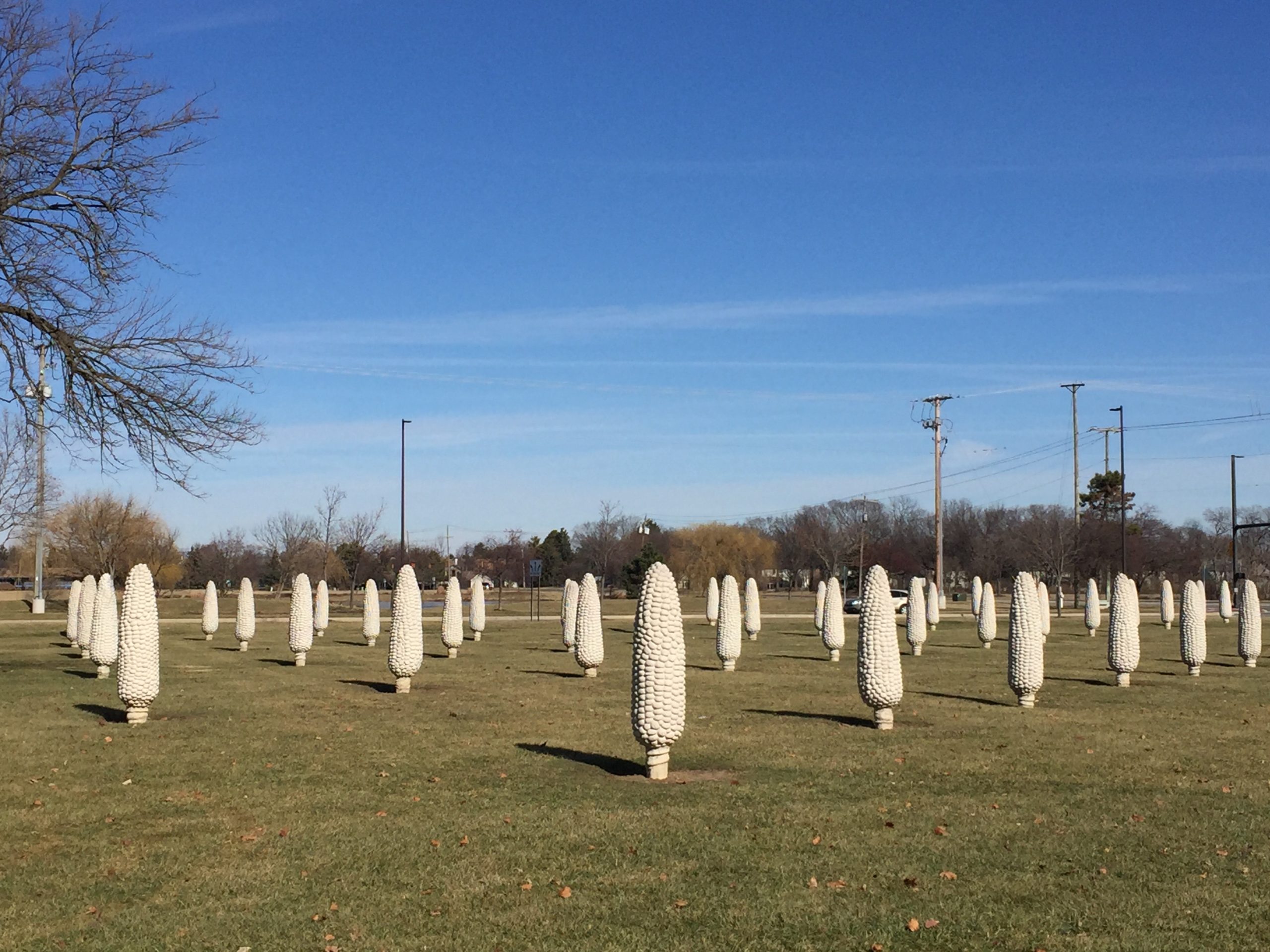 World's Largest Corn Field, Dublin
Fun roadside attraction in Dublin, just outside of Columbus. I'm not sure how many ears of corn are here, but it's a fun photo op!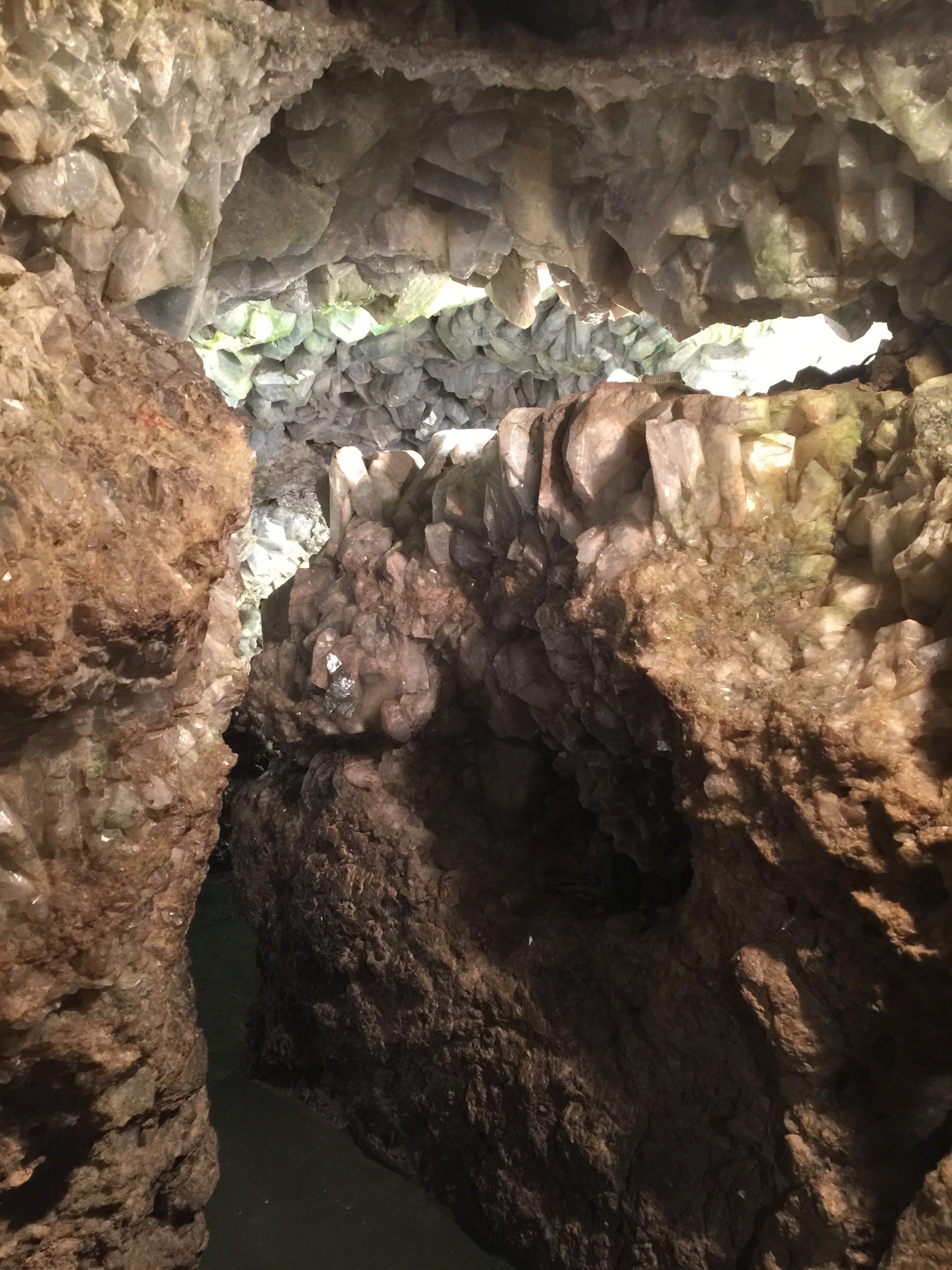 World's Largest Geode, Put in Bay
There's a lot of reasons to visit Put in Bay but being home to the World's Largest Geode tops our list. You have to pay to take a tour of the geode and you should be able to navigate stairs. It's definitely NOT handicap accessible, but worth the price of admission to stand inside the geode.
SOUTH DAKOTA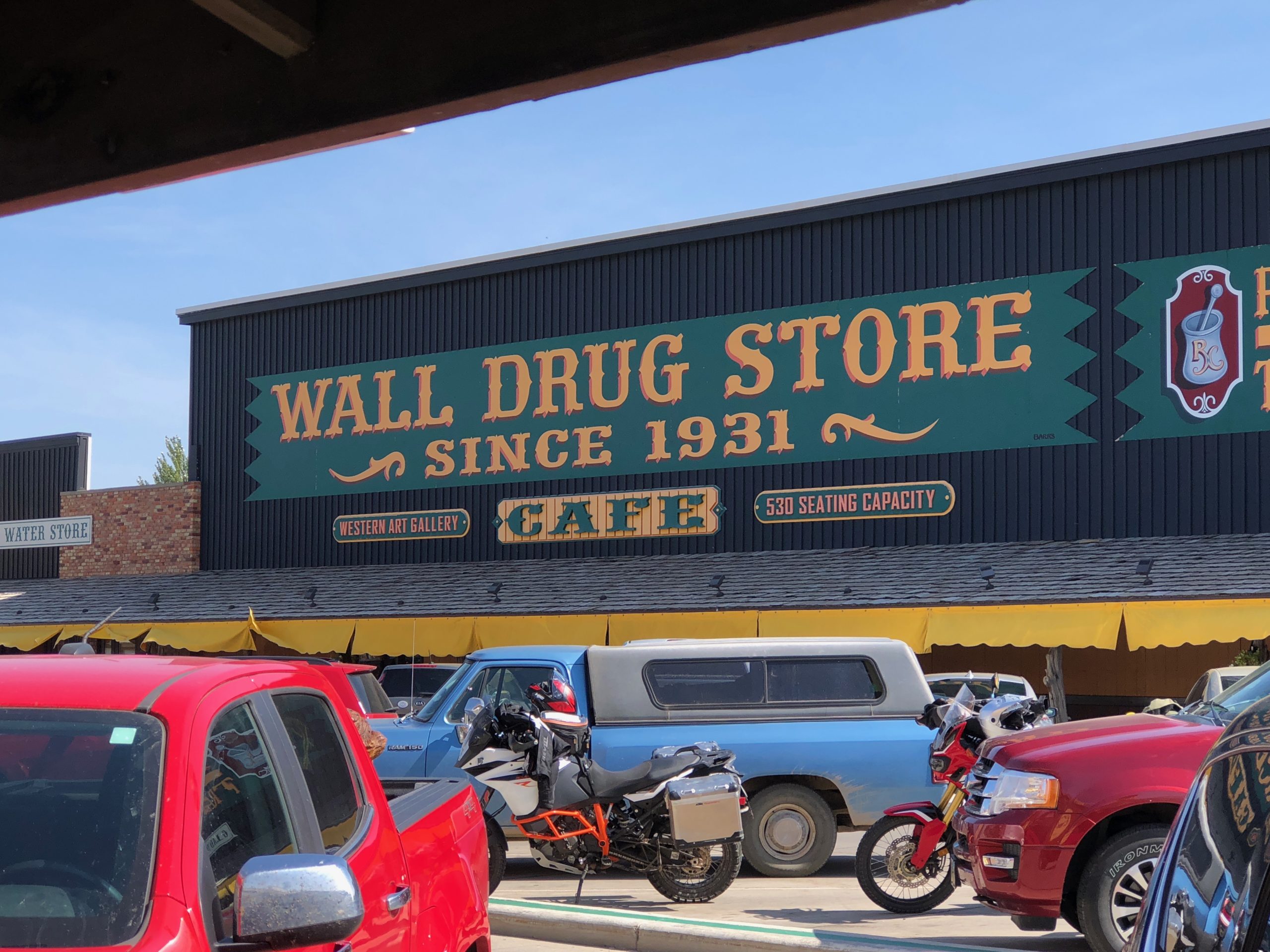 Worlds Largest Drugstore, Wall
If you are driving west towards Wall, SD you'll start seeing billboards almost as soon as you enter SD (maybe even before).
I know Em and I made a game of counting the billboards on a road trip we took some years back. Of course, I've forgotten how many there are, but there are quite a few.
Once in Wall, Wall Drug is just about the entire town so there is no missing it. Be sure to explore and see all there is at Wall Drugs because it does not disappoint.
WISCONSIN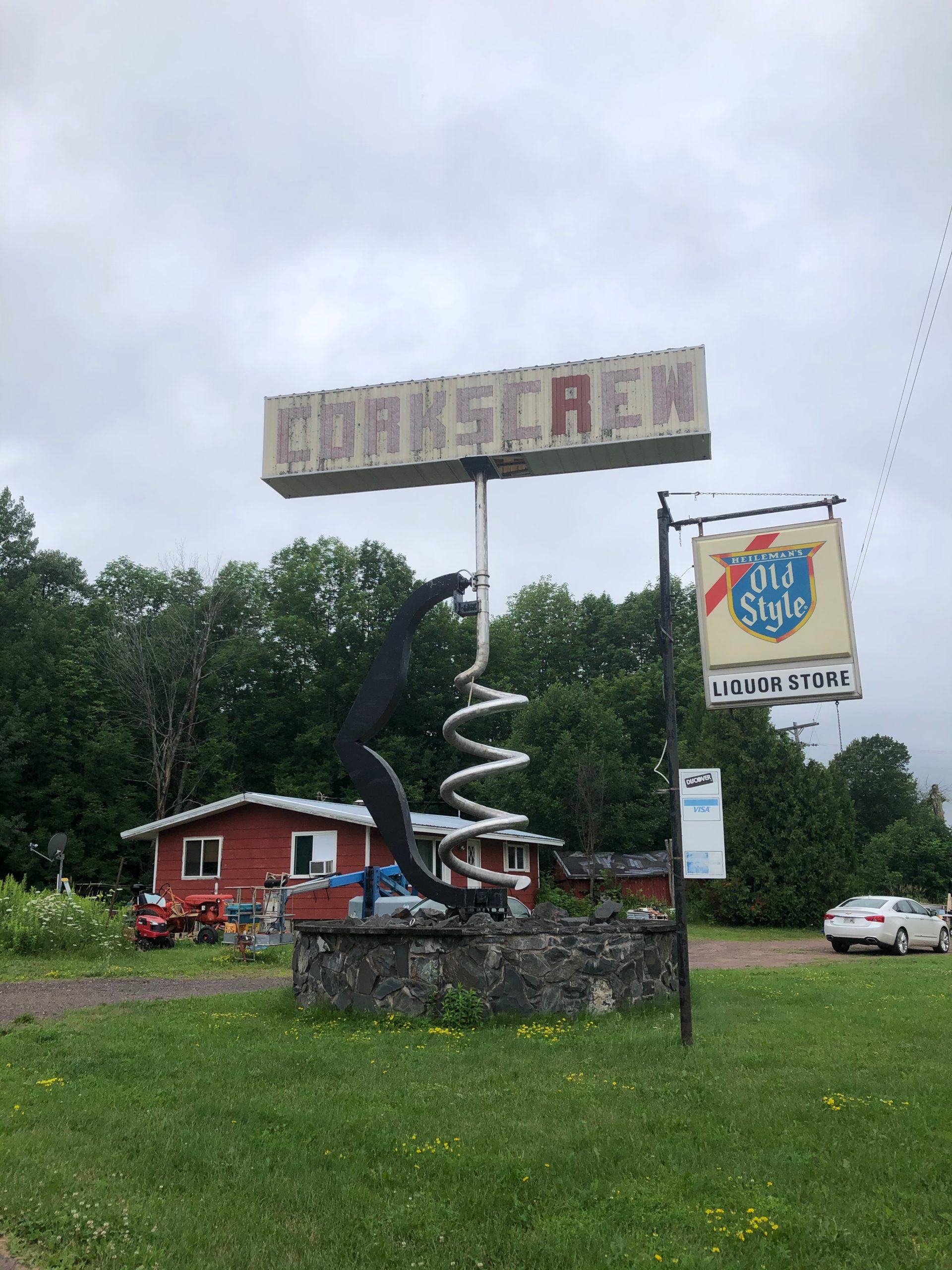 World's Largest Corkscrew (just across the state line from Michigan)
If you find yourself in Ironwood, MI visiting the World's Largest Indian and World's Largest Stormy Kromer hat drive west a couple of miles and visit the World's Largest Corkscrew.
Located on US-2, you can't miss it.
Pin Where To Find The World's Largest Things in the Midwest to Pinterest