What is your first impression when you think of North Dakota? Mine was that it was flat prairie land and empty with nothing to see or do. Boy, oh boy, was I ever wrong.
Instead, North Dakota proved to be unexpected, surprising, and legendary.
By the time we were ready to head home, I was crushing HARD on North Dakota.
During part of our road trip in North Dakota adventure, we drove from Minot to Bottineau to Devils Lake, all small towns located in the rural north-central part of the state.
Along the way, we discovered hidden gems, stunning vistas, fun roadside attractions, and the peace and tranquility that you only find in wide-open spaces.
TRAVEL TIP: Visit the North Dakota Sunflower map to see where you'll find sunflower fields and the percentage of bloom. Note that not all fields are listed on the map but its a good way to guarantee a sighting,
Plan on spending four days and three nights on this part of a road trip in North Dakota. You just might be surprised on all the things there are to do in North Dakota.
This post is brought to you in partnership with North Dakota Tourism.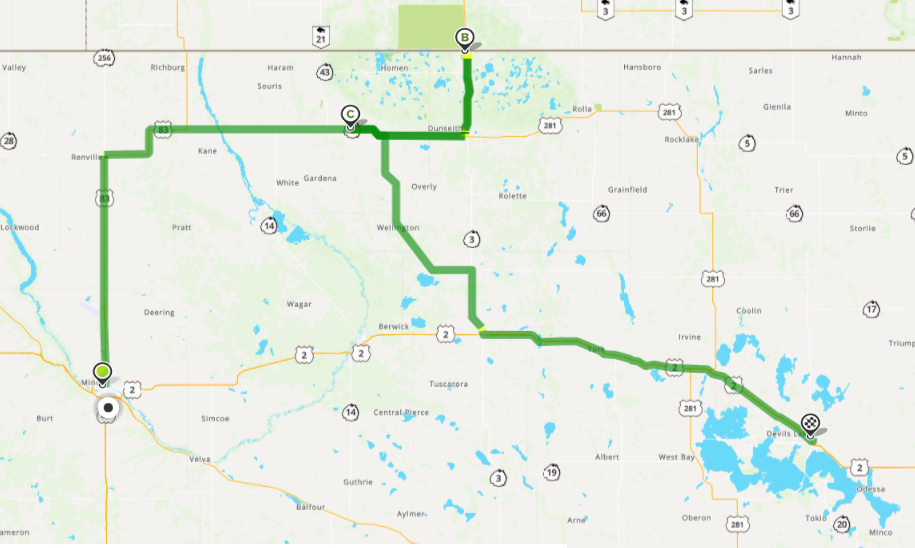 ROAD TRIP IN NORTH DAKOTA FROM MINOT –> BOTTINEAU –> DEVILS LAKE
ROAD TRIP IN NORTH DAKOTA DAY 1: MINOT, ND
Driving to Minot you'll pass endless rolling farm fields and depending on the direction you arrive at Minot you'll also pass along Lake Sakakawea which feels like it goes on for miles providing a great view as you drive to Minot.
Arriving in Minot explore their strong Scandinavian heritage at the Scandinavian Heritage Park. Here you'll visit 5 countries without ever leaving the state.
The park has representative items from each of the different countries. The Dala Horse and Gol Stave Church were my favorites.
You'll also want to visit downtown and photograph the fabulous murals and shop at the boutiques.
We didn't make it to the zoo, but we heard it's fantastic so if you have the time make your way to the zoo for a couple of hours.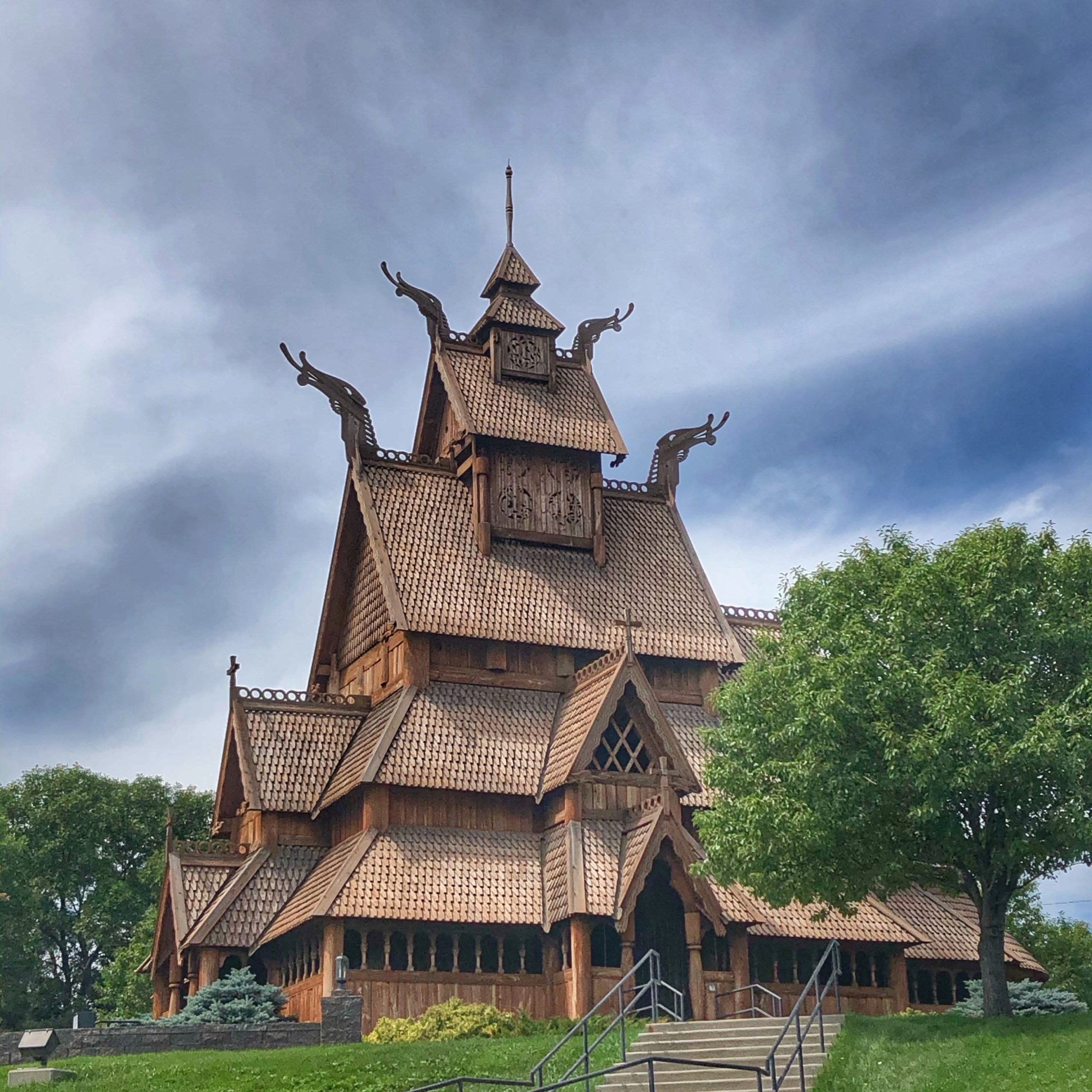 SCANDINAVIAN HERITAGE PARK
There are 16 points of interest at the Scandinavian Heritage Park. You can pick up a guidebook in the visitors center that discusses each of the points.
After leaving the visitors center be sure to make the map plaza your first stop. Here you'll see the 5 countries represented with their capitals marked.
We may currently be grounded but this gives us a chance to visit some other countries from the U.S.
Be sure to explore the Sigdal House, the Stabbur (which is Norway's version of a barn, and when I have a farm I totally want to build one!), the Sauna, and the Gol Stave Church.
Normally the buildings will be unlocked and you can go in and explore, but that is subject to change.
There is also a 30′ tall Dala Horse, which might just be the tallest Dala Horse in the U.S. and makes for a fun photo.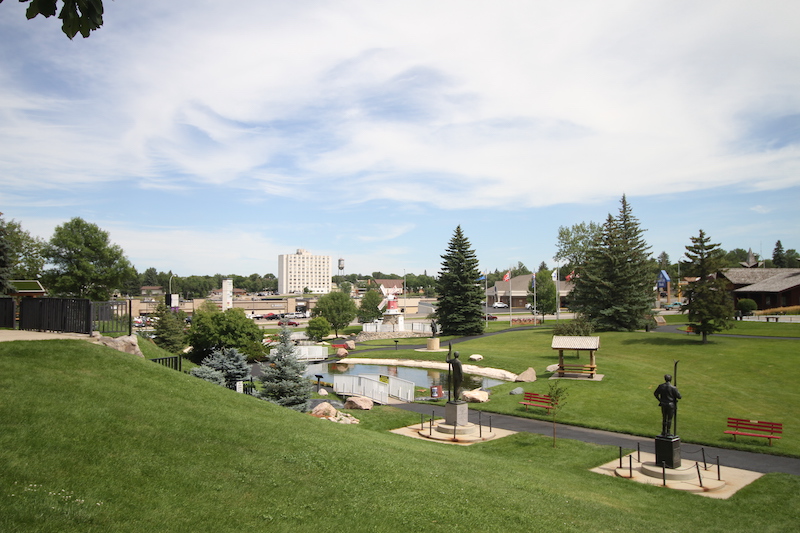 This is also a great area to have a picnic so feel free to order your lunch to go and bring it to the park.
DOWNTOWN MURALS
Pick up a map at the Visitors Center and go on a scavenger hunt to find all the murals in downtown Minot. Some are up high, most are in alleys, some are in plain sight.
There are around 20 murals downtown, but you'll want to look up for some and be aware that the Magic City mural is on a garage door so if you're struggling to find it the door may be up and hidden from sight.
We were fortunate to be there shortly after the newest mural was unveiled to the public.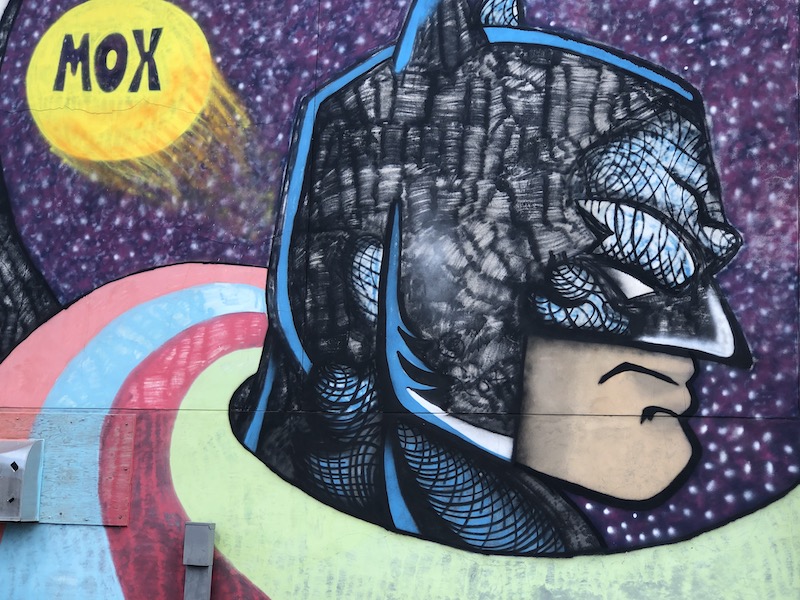 We had a lot of fun finding and photographing the murals. My faves…the angel wings and batman.
Be sure to shop and support local businesses while downtown.
If you can only go to one store go to Mainstream Boutique. We LOVED it and we may have bought some new clothes.
WHAT TO DO IN MINOT ND | SUGGESTED MINOT ITINERARY
Lunch at Badlands Restaurant and Grill, outdoor seating available.
Visit Scandinavian Heritage Park
Find and photograph the Downtown Minot Murals
Shop boutiques, do not miss Mainstream Minot.
Grab a beer at Atypical OR, if you're up for an adventure text 701-401-2105 to solve a riddle to visit Saul's, the local speakeasy (HIGHLY recommend Saul's, an added bonus…it's haunted)
Dinner at Elevation at the Minot Country Club. Note, if you decide to sit on the patio be aware that the club pool is located at one end of the patio and it's usually full of kids having a good time. 🙂
Overnight at Staybridge Suites
Breakfast and/or coffee at Minot's Daily Bread
If time, visit the Roosevelt Park Zoo
Leave for Bottineau by Noon
WHERE TO EAT AND DRINK IN MINOT
Breakfast –Minot Daily Bread
Lunch — Badlands Restaurant and Grill
Dinner — Elevation
Snack — Cookies For You
Cocktails — Saul's
Brewery — Atypical Brewery
ROAD TRIP IN NORTH DAKOTA DAY 2: BOTTINEAU, ND
Located just south of the Canadian border, Bottineau offers excellent roadside attractions, open spaces, Lake Metigoshe State Park, and the International Peace Gardens.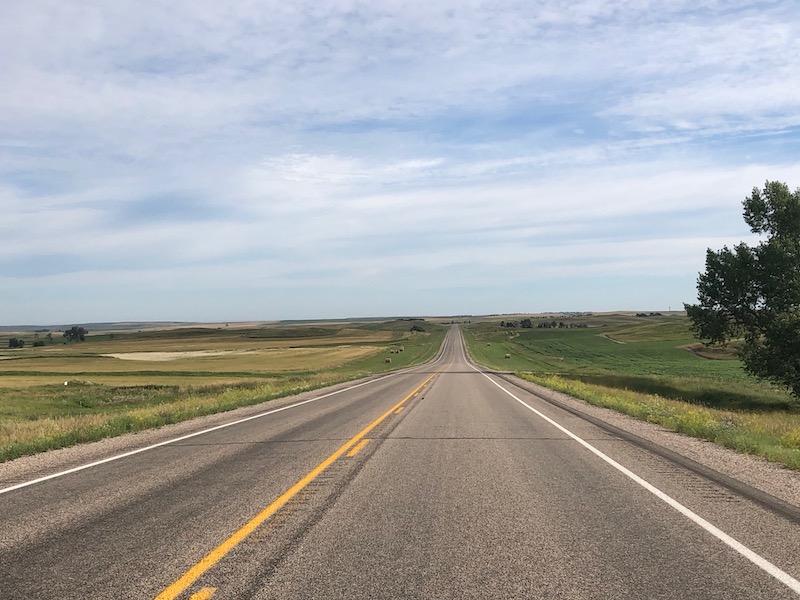 On the drive to Bottineau, we passed endless farm fields including my favorite, sunflower fields!!!
Driving along rural roads gives one plenty of time to think, dream, and not worry about the chaos that usually surrounds our daily lives.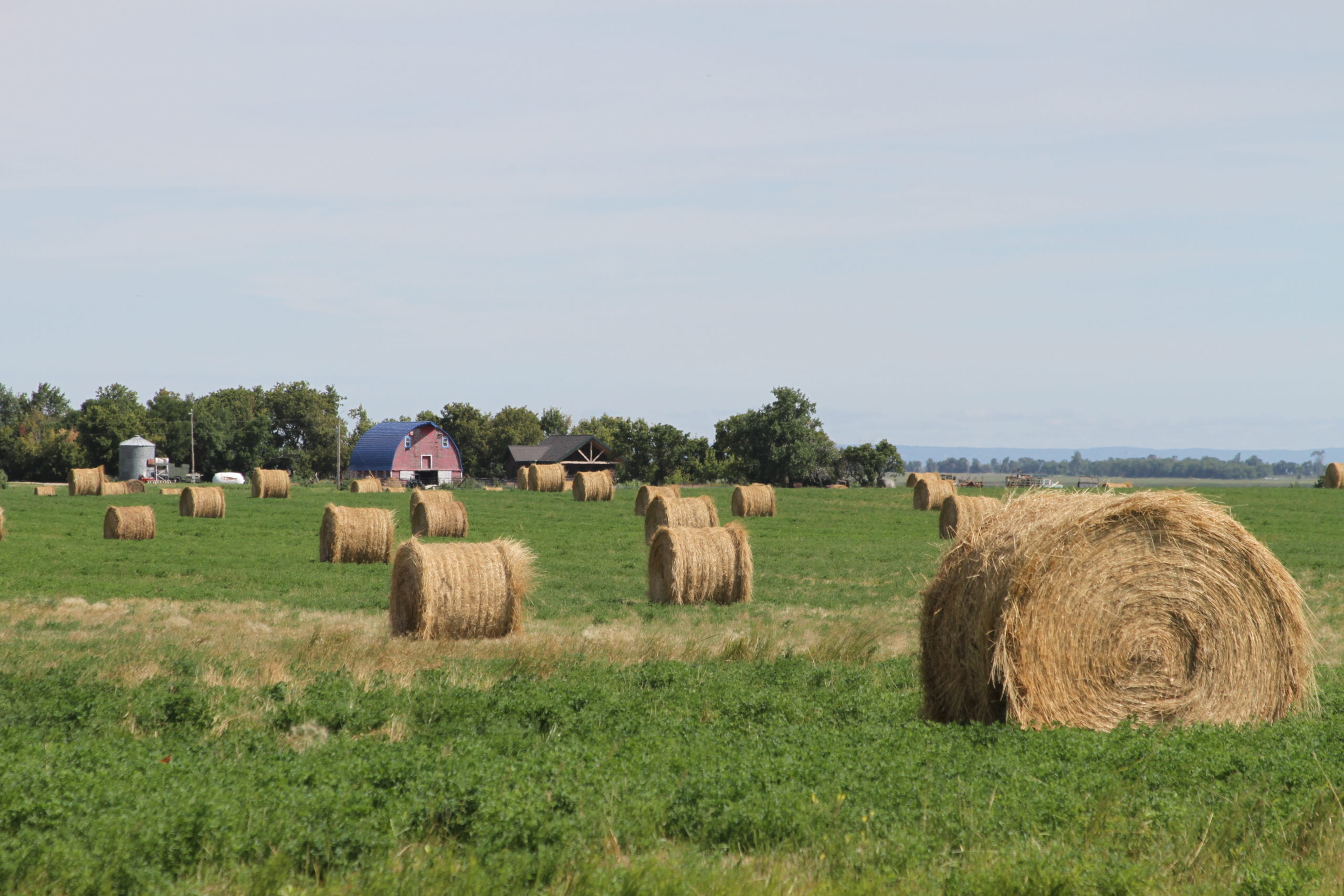 The north-central part of North Dakota makes keeping a social distance so very easy. Lots of open spaces and not many people.
We hardly bumped into other people at any of the roadside attractions or parks which we loved!
So very easy to find the peace and tranquility we so badly craved.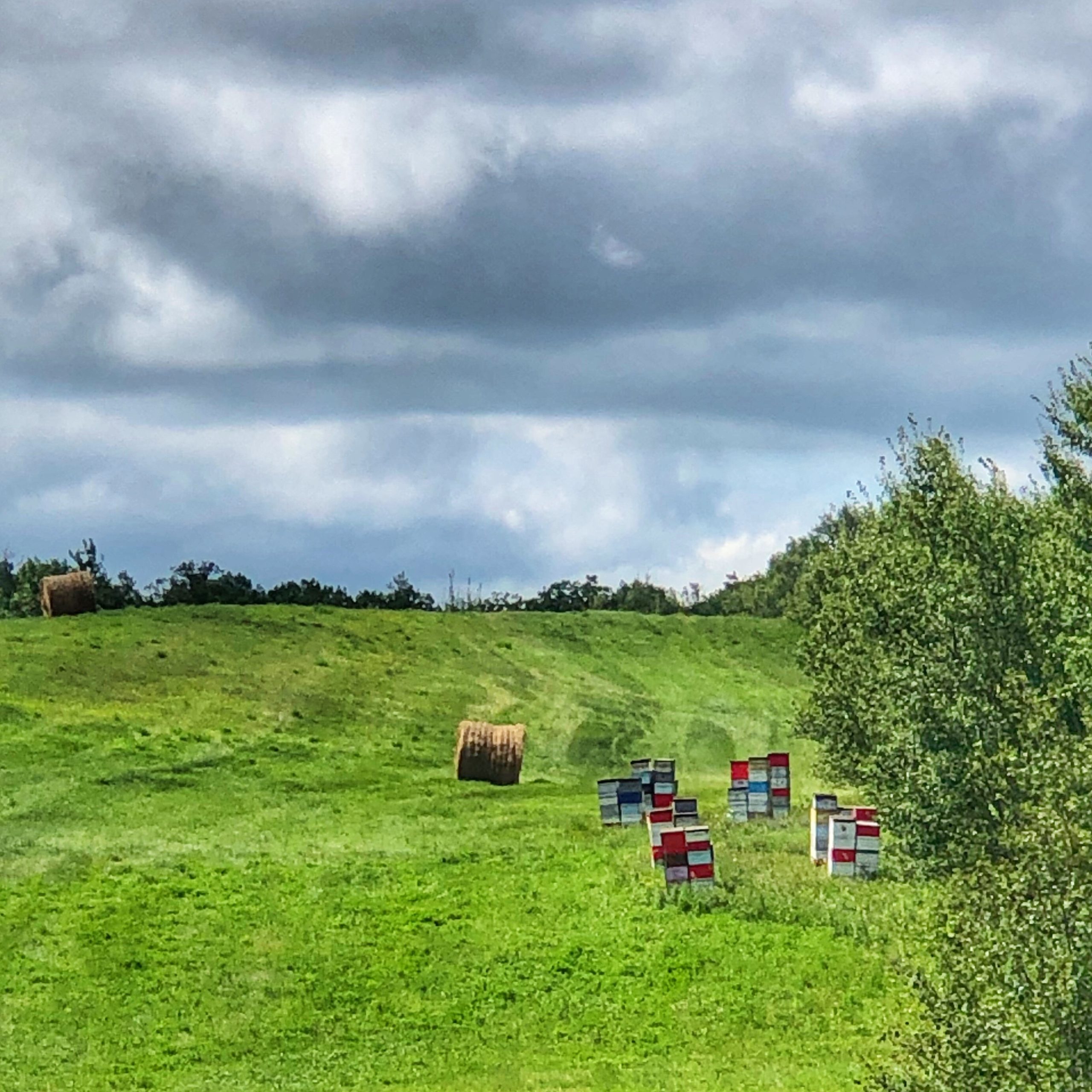 While you are in this part of the state you absolutely MUST visit the International Peace Gardens. During our visit, we only bumped into one other couple and passed a few others in the conservatory.
BOTTINEAU ROADSIDE ATTRACTIONS
Tommy the Turtle
W'eel Turtle
Sunflower Mural
Mystical Horizons
Geographical Center of North America located in Rugby, see this on your way to/from Devils Lake
Love Roadside Attractions? Be sure to pick up a Roadside Attractions coloring book!
INTERNATIONAL PEACE GARDENS
Straddling the border of the U.S. and Canada you'll find the International Peace Gardens. While there you can drive the Canadian Loop and the U.S. Loop.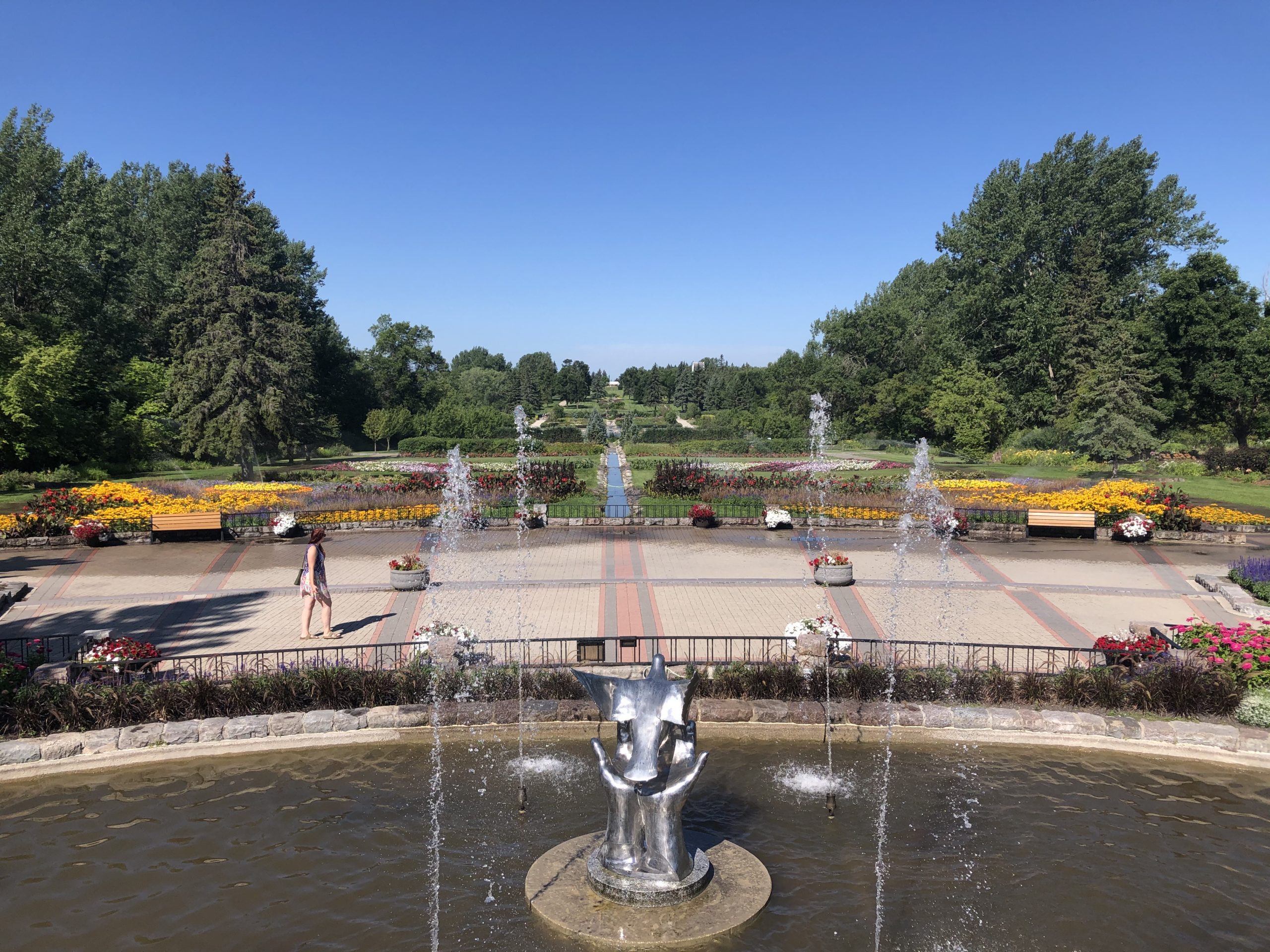 The Canadian side is a nice, mostly wooded, drive dotted with lakes along the way. The U.S. loop has a Game Warden Museum, the International Music Camp, and an auditorium.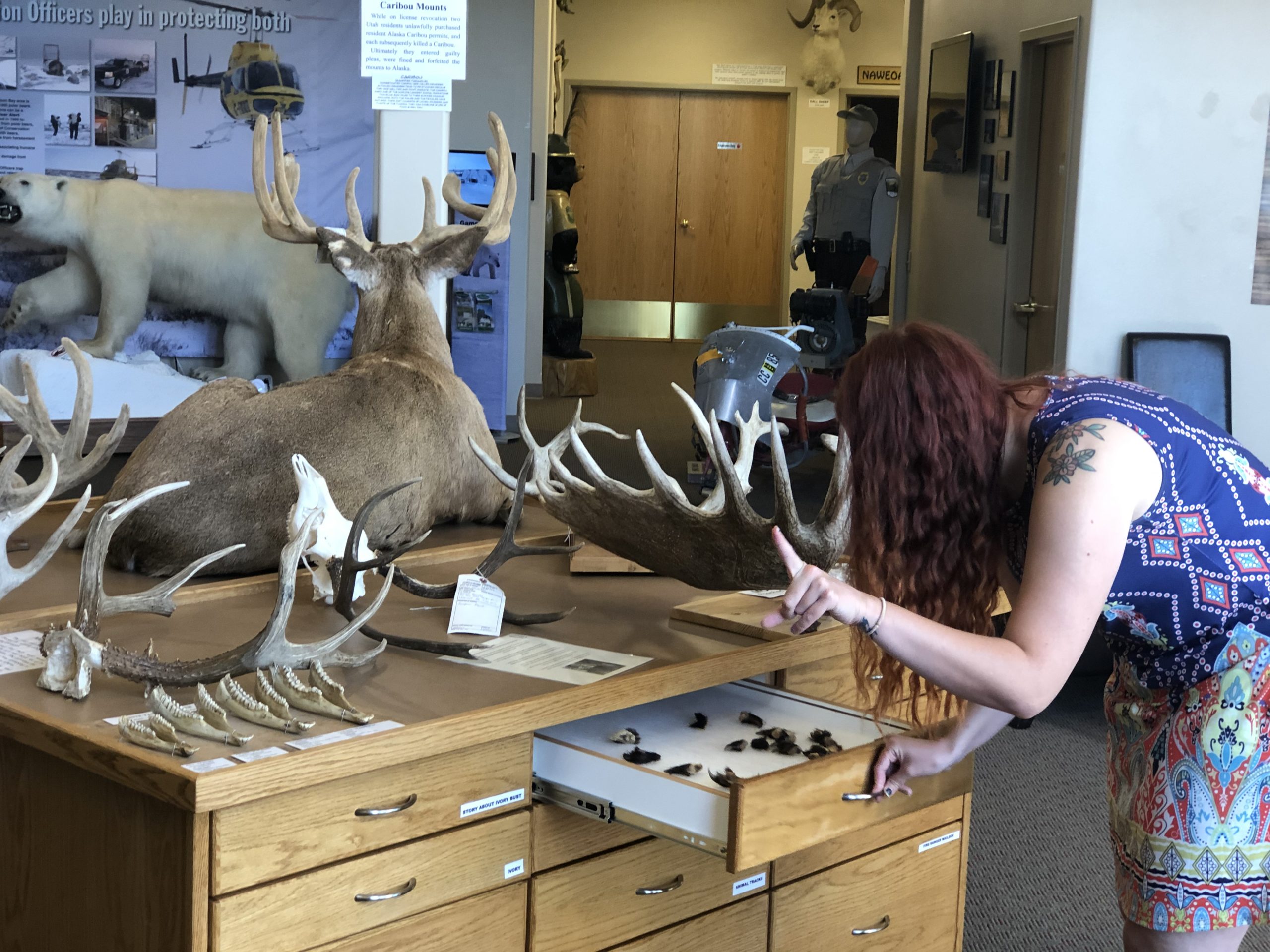 In the middle, between the two loops, there is plenty of parking to go explore the flower gardens, including a formal garden, the peace chapel, the conservatory with one of the largest cactus and succulents displays, and you absolutely MUST stand with one foot in Canada and one foot in the U.S.
Tips for visiting the gardens—
Bring your passport if you have one. You will have to go through border control when you leave the gardens. However, others went and only had a driver's license and had no issues passing back across the border. If you are just bringing your state-issued i.d. I would also bring a copy of your birth certificate. I'd rather be over-prepared when crossing borders because I'm paranoid.
Be sure to fill up with gas in Bottineau. There are no services immediately outside the gardens.
Pack a picnic and drinks. The cafe at the gardens is currently closed.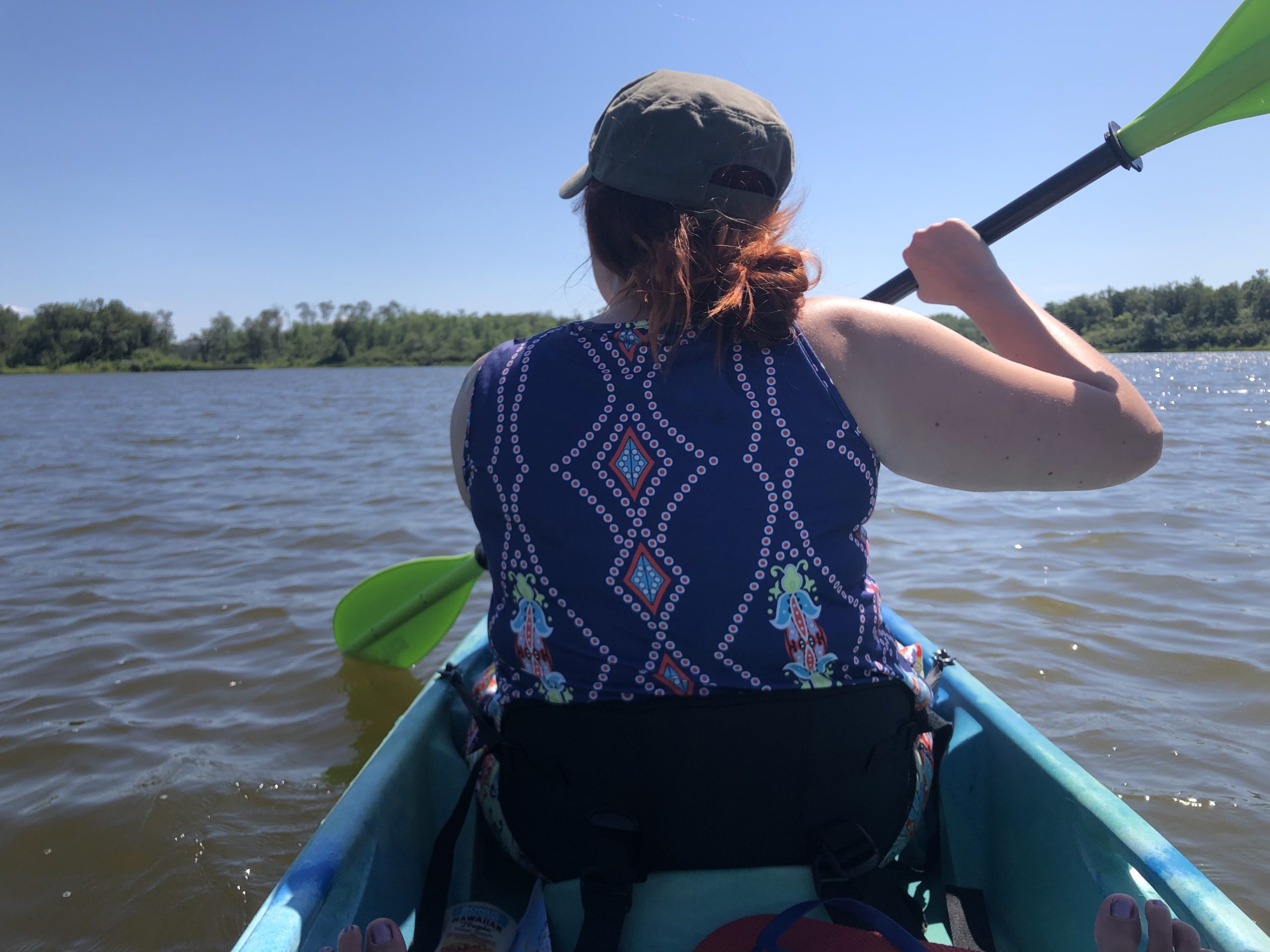 KAYAK LAKE METIGOSHE STATE PARK
When you pull into Lake Metigoshe State Park ask the park ranger at the gate if there are any kayaks available to rent. They don't take reservations so be prepared that they could all be out on the water, but most likely one will be available.
Once inside the park drive to the top of the hill and park on the left and then make your way down a hill on the opposite side of the parking area to the kayak/ canoe launch area.
Note, pit toilets are available and they are big enough to change into water sport clothes if needed.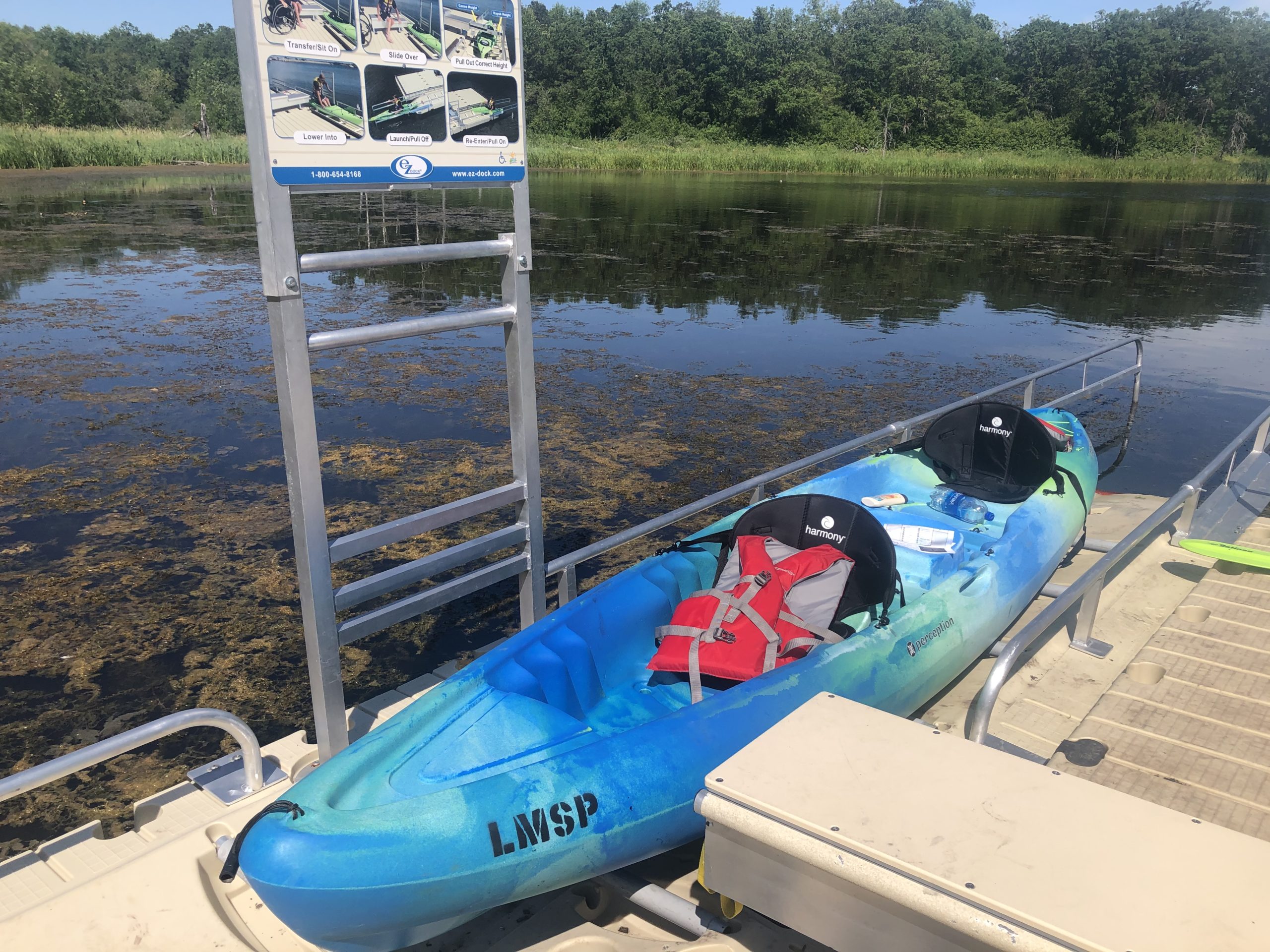 The park has kayak launch assists to get you in and out of the water so you don't need to worry about getting your feet wet. I love these and if they didn't cost so much I would buy one for the family cottage.
We kayaked the School Section Lake in a double kayak. There are no motorized boats on this lake which makes it perfect for new paddlers.
However, if you want to paddle Lake Metigoshe there is a short portage through the woods to the lake.
I prefer lakes with limited motorized boats because there is more chance of spotting wildlife.
Speaking of, as we were kayaking we heard a little chirp off to our left, and when we looked there was an adorable muskrat swimming next to our kayak.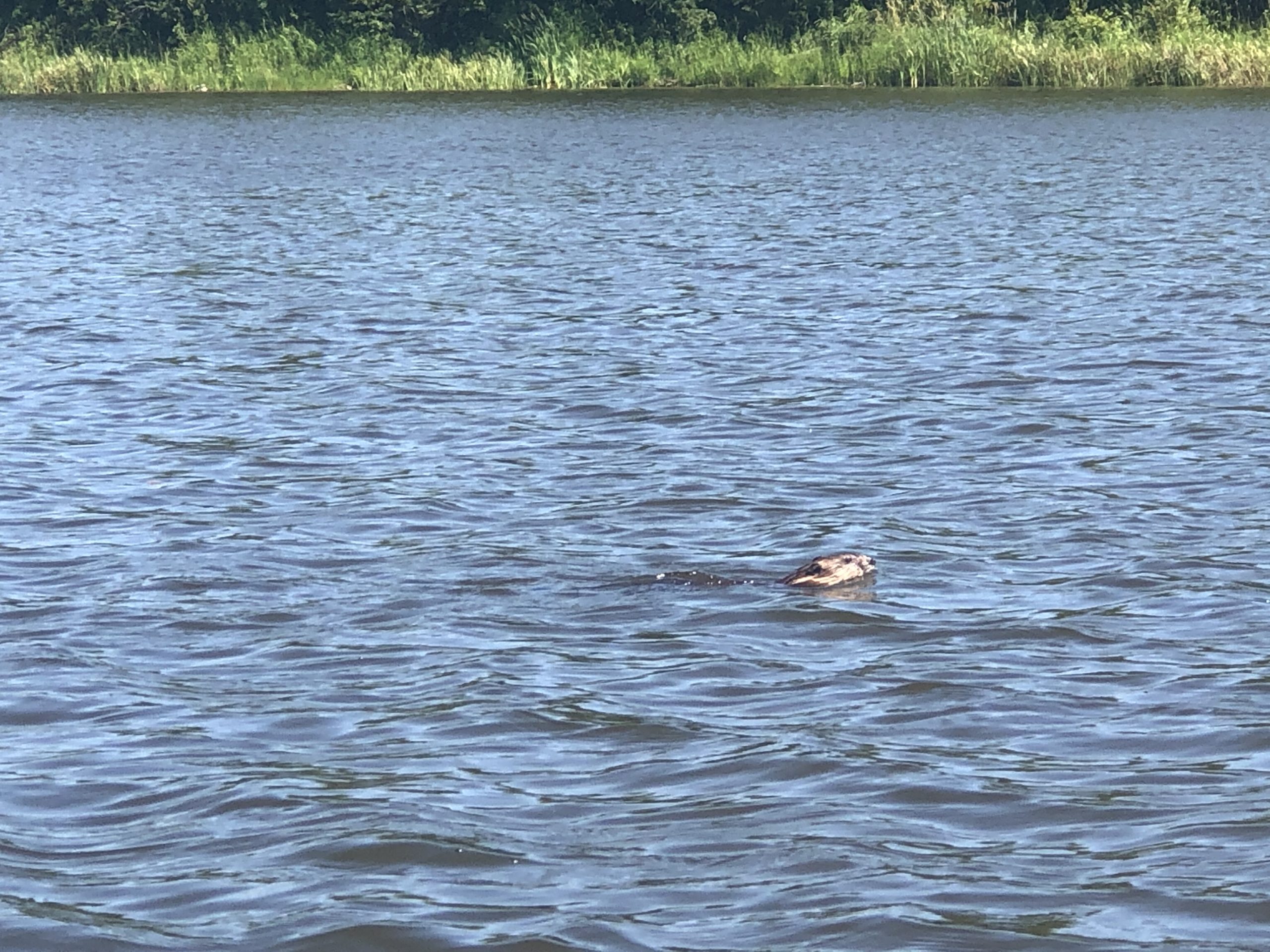 I quickly fumbled with my phone and was able to grab an ok photo.
We will forever be those geeks that love watching animals in the wild.
Being out on the water provides a sense of calm and is one of my favorite ways to relax.
WHAT TO DO IN BOTTINEAU ND | SUGGESTED BOTTINEAU ITINERARY
Kayak at Lake Metigoshe State Park
Lunch at Metigoshe Drive-In or A-Frame Bar & Grill. Note that the drive-in only accepts cash and the wait can be long. However, you can call in your order prior to arriving so you don't have to wait as long. When we visited the wait was 60 minutes.
Visit the roadside attractions listed above
If time allows, head over to J. Clark Salyer Wildlife Refuge or hike to the top of Butte Saint Paul
Dinner at Marie's in downtown Bottineau
Overnight at Cobblestone Inn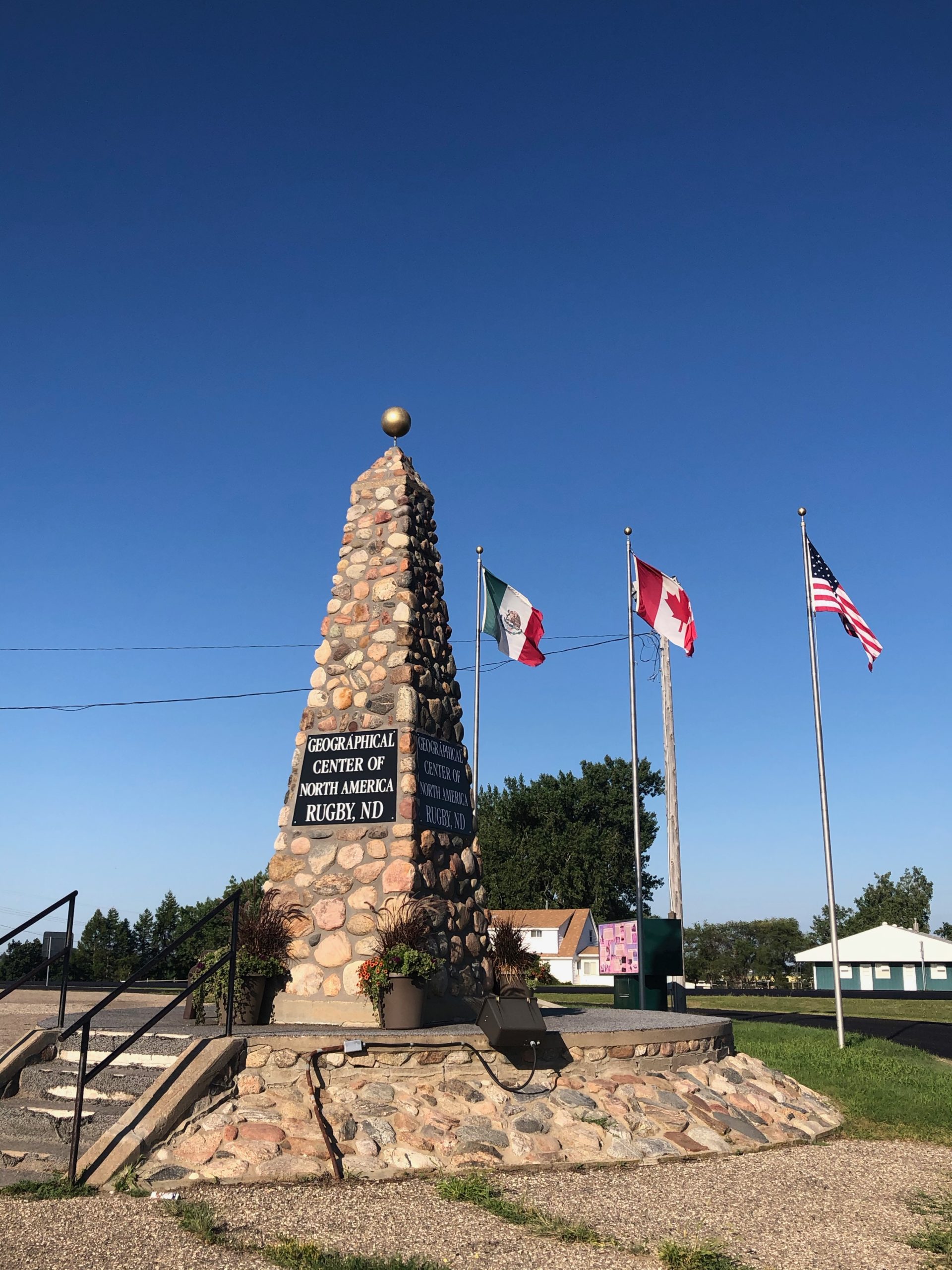 DAY 3 – SUGGESTED MORNING ITINERARY PRIOR TO HEADING TO DEVILS LAKE
Breakfast at Family Bakery & Restaurant
Depart for International Peace Gardens
After visiting the gardens drive to Devils Lake, along the way be sure to stop in Rugby at the Geographical Center of North America
WHERE TO EAT AND DRINK IN BOTTINEAU
Breakfast — Family Bakery & Restaurant
Lunch — A-Frame Bar & Grill OR Metigoshe Drive-In
Dinner — Marie's
Ice Cream — Pride Dairy, the last small town creamery in North Dakota
Cocktails — Marie's
Coffee –Rx Coffee
ROAD TRIP IN NORTH DAKOTA DAY 3: DEVILS LAKE, ND
Start the morning at the International Peace Gardens and then make your way to Devils Lake. (See suggested Day 3-morning itinerary above)
Devils Lake is famous for fishing and hunting and those are the main reason people flock to the region.
During our visit we watched numerous fishing boats bob in the water while shore fisherman stood elbow to elbow trying for the biggest catch. I can only imagine the fishing stories happening on the shores.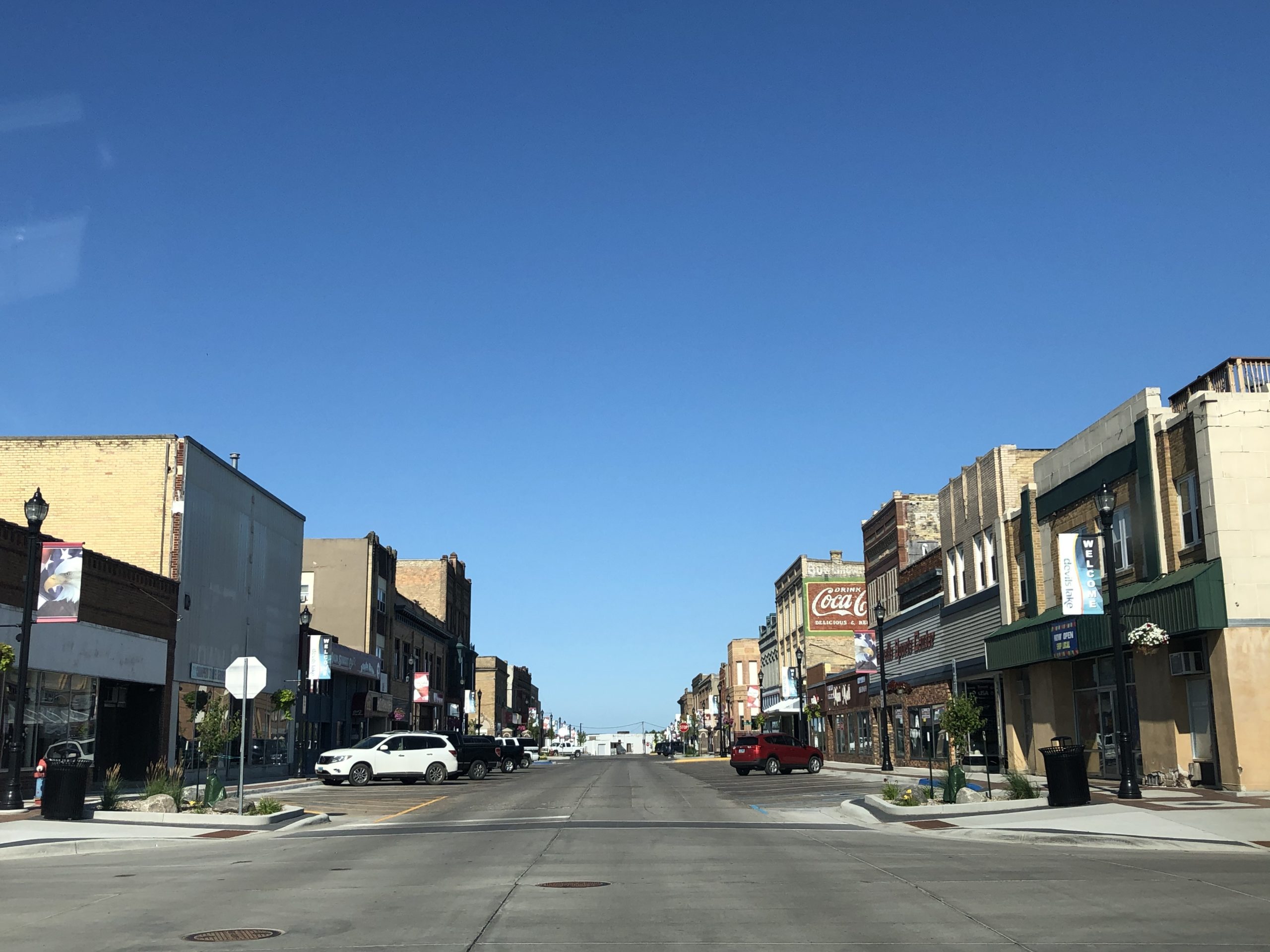 But what do you do if you don't fish or have a boat?
Well, you do like us and spot wildlife, hike and go shopping in downtown Devils Lake where there are 20 national historic registered buildings built between 1885 and 1914.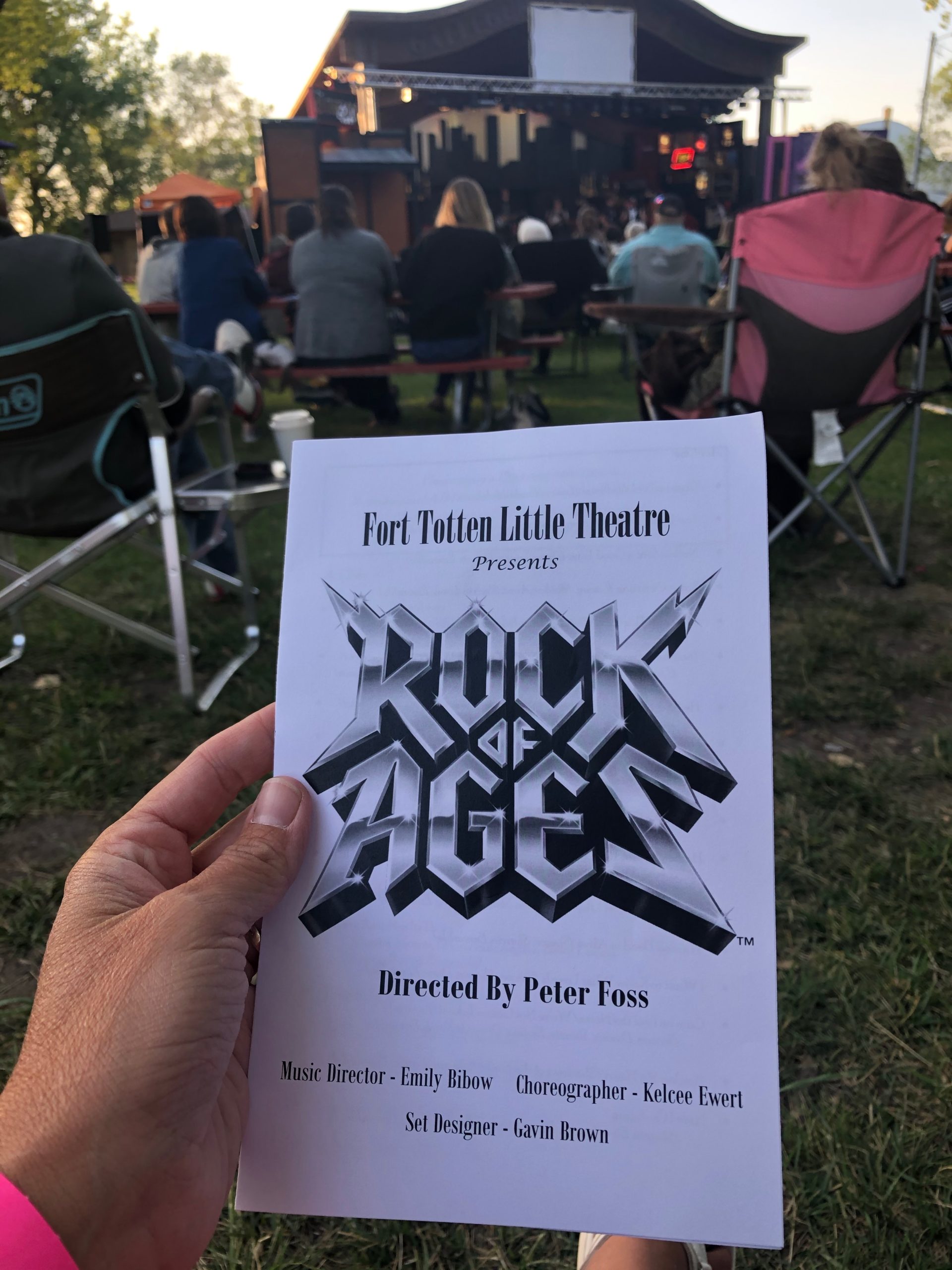 Oh, and if luck is on your side there will be a performance happening at Fort Totten Little Theater. We were there for a performance of Rock of Ages which was being performed at a local park!!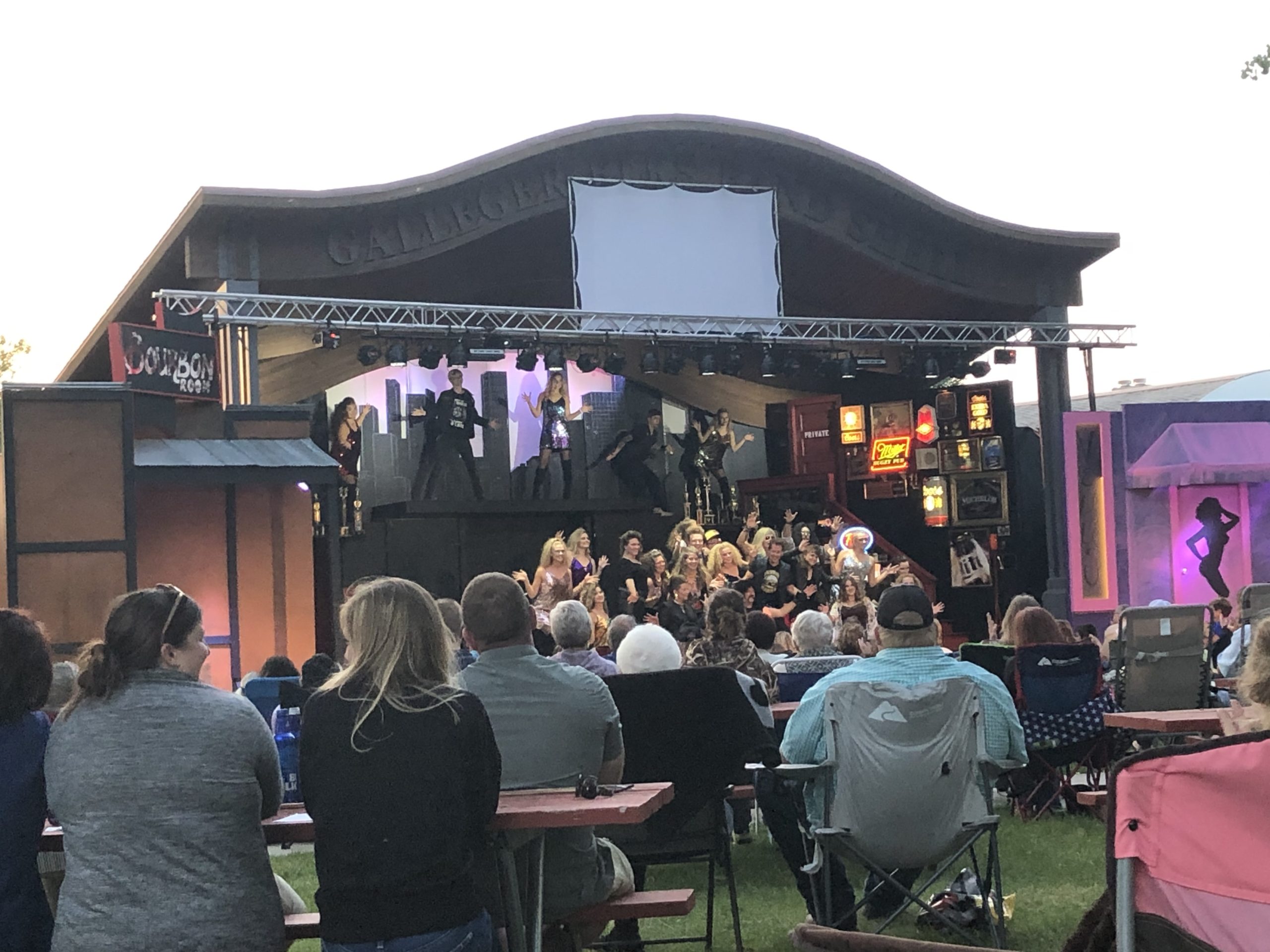 It was a fun performance to watch and a great way to spend the evening outdoors in Devils Lake.
We made sure to wear our masks and keep a distance from others.
Most people were in their family groups and taking care to keep a distance from others.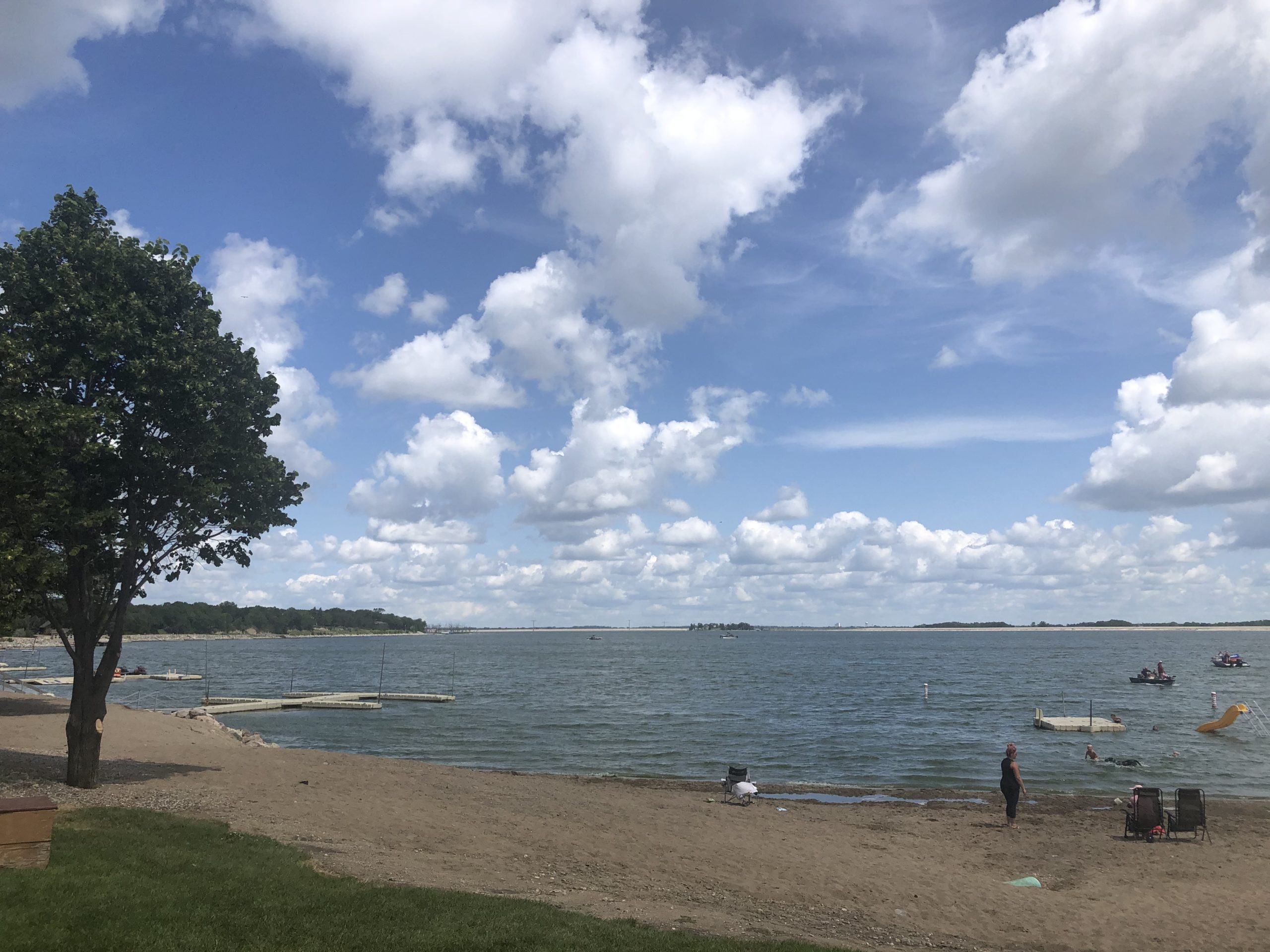 WHAT TO DO IN DEVILS LAKE | SUGGESTED DEVILS LAKE ITINERARY
Late lunch at Proz Lakeside
Enjoy some beach time at Proz's
Explore downtown Devils Lake for boutique shopping and a self-guided historic architecture tour OR
Hike, Fish or Beach at Grahams Island State Park
Pre-dinner cocktails at Bobbers Bar at Woodland Marina
Dinner at The Ranch Steakhouse or Charros & Tequila
Overnight at Holiday Inn Express
WHERE TO EAT AND DRINK IN DEVILS LAKE
Breakfast — Dunn Brothers Coffee or Old Main Street Cafe
Lunch — Mr & Mrs J's or Proz Lakeside
Dinner — The Ranch Steakhouse or Charras & Tequila
Coffee — Dunn Coffee or Liquid Bean
Snack — Devils Lake Donuts (NOTE: Devils Lake Donuts sells out quickly, get up early and be there by 7a to grab a donut)
Cocktails — Bobbers Bar at Woodland Marina
DAY 4: WILDLIFE & HEAD HOME
Get up early and head over to White Horse Hill National Wildlife Game Preserve to see Buffalo, Elk, and Prairie Dogs.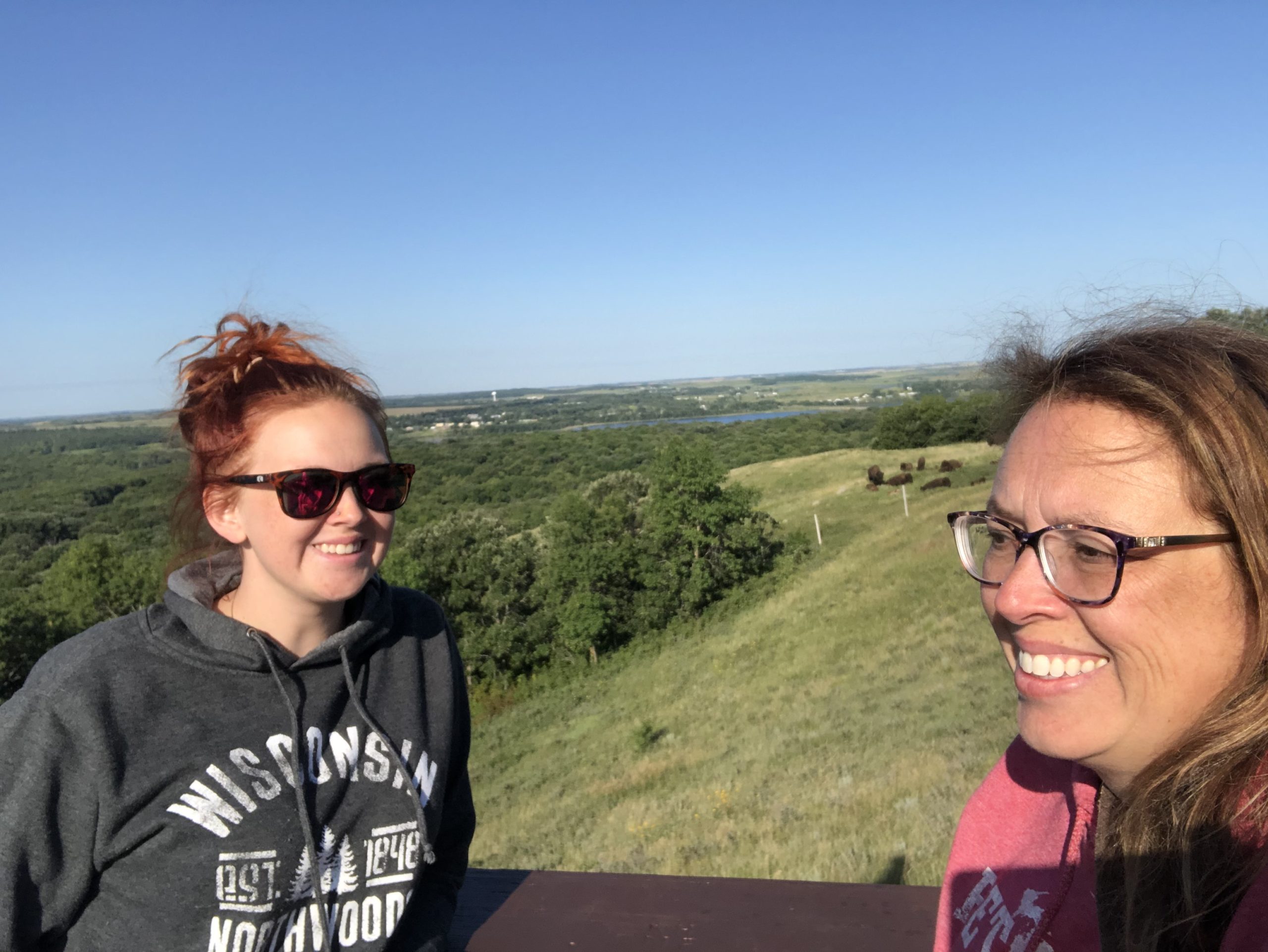 Be sure to climb the stairs to the epic viewing platform. Yes, it's a lot of steps, 193 to be exact but totally worth it.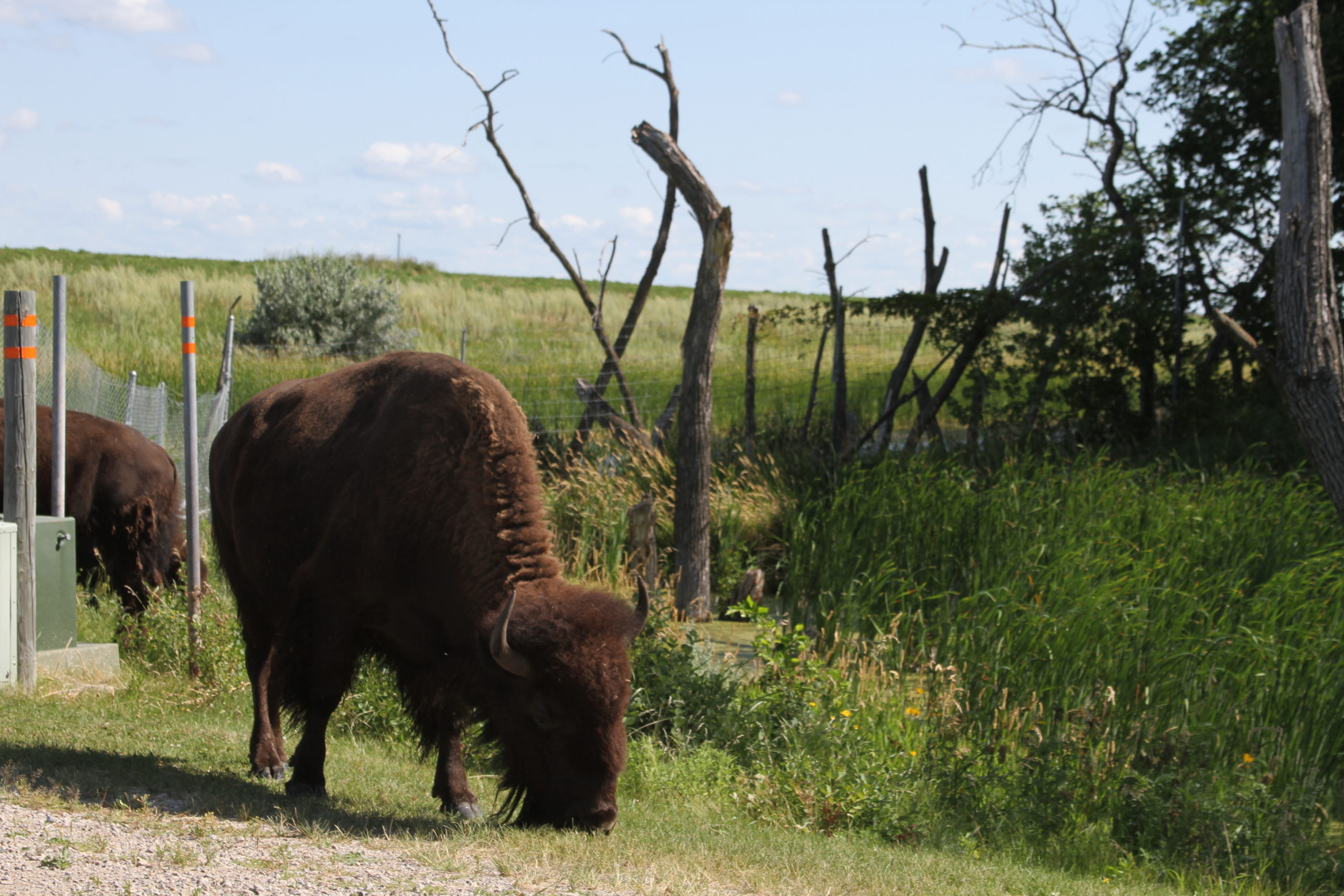 After you leave the game preserve head back into Devils Lake and grab breakfast at Dunn Brothers Coffee or Old Main Street Cafe before heading home.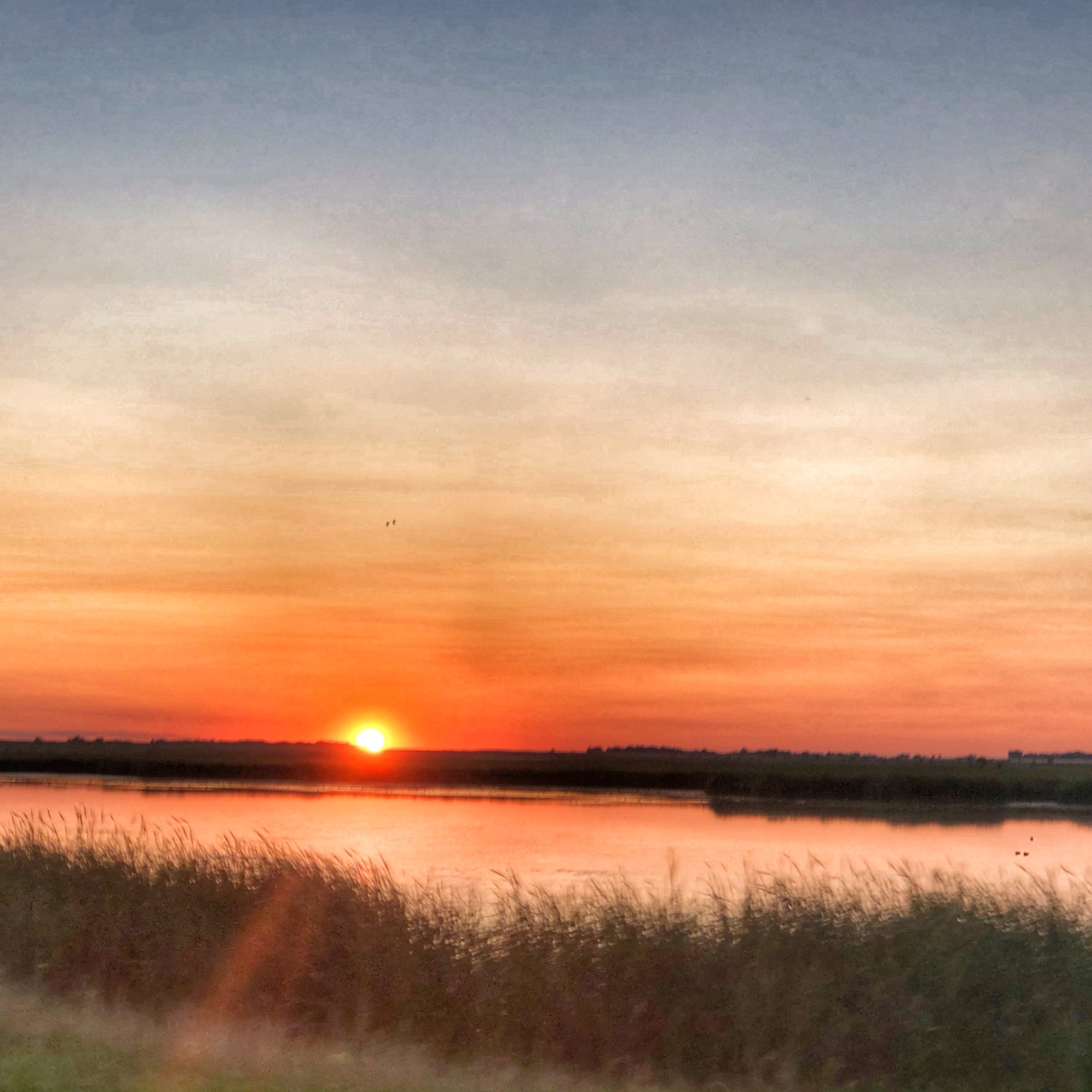 This is a blissful road trip and a relaxing way to enjoy the peace and tranquility that legendary North Dakota provides.
Empty roads, wide-open spaces, and the ease of social distancing while enjoying the hidden gems of north-central North Dakota.
More Trip Ideas:
Don't Miss These Things To Do In Rapid City, SD
One Day in Theodore Roosevelt National Park in North Dakota
Enjoying Falls Park in Sioux Falls, SD
Pin Road Trip In North Dakota To Pinterest