Falls Park is the perfect place to take a break during a long road trip across South Dakota.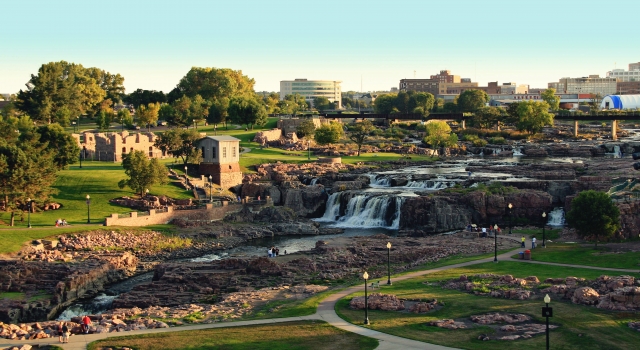 (c)VisitSiouxFalls.com
Bring a picnic and head over to the park to enjoy the scenery of the waterfalls. The park is comprised of over 128-acres and located just north of downtown, along the Big Sioux River.
An average of 7,400 gallons of water drop 100 feet over the course of the Falls each second.
There are walkways, lots of beautiful green grass and, more importantly, lots of room to run. If you don't feel like packing a lunch you can visit the Falls Overlook Cafe located in the Light and Power Historic building.
Falls Park is located in the heart of Sioux Falls and it additionally offers a visitors center, sculptures, an evening light show, and historic buildings.
If you are visiting downtown you can leave your car there and take the free trolley to the falls.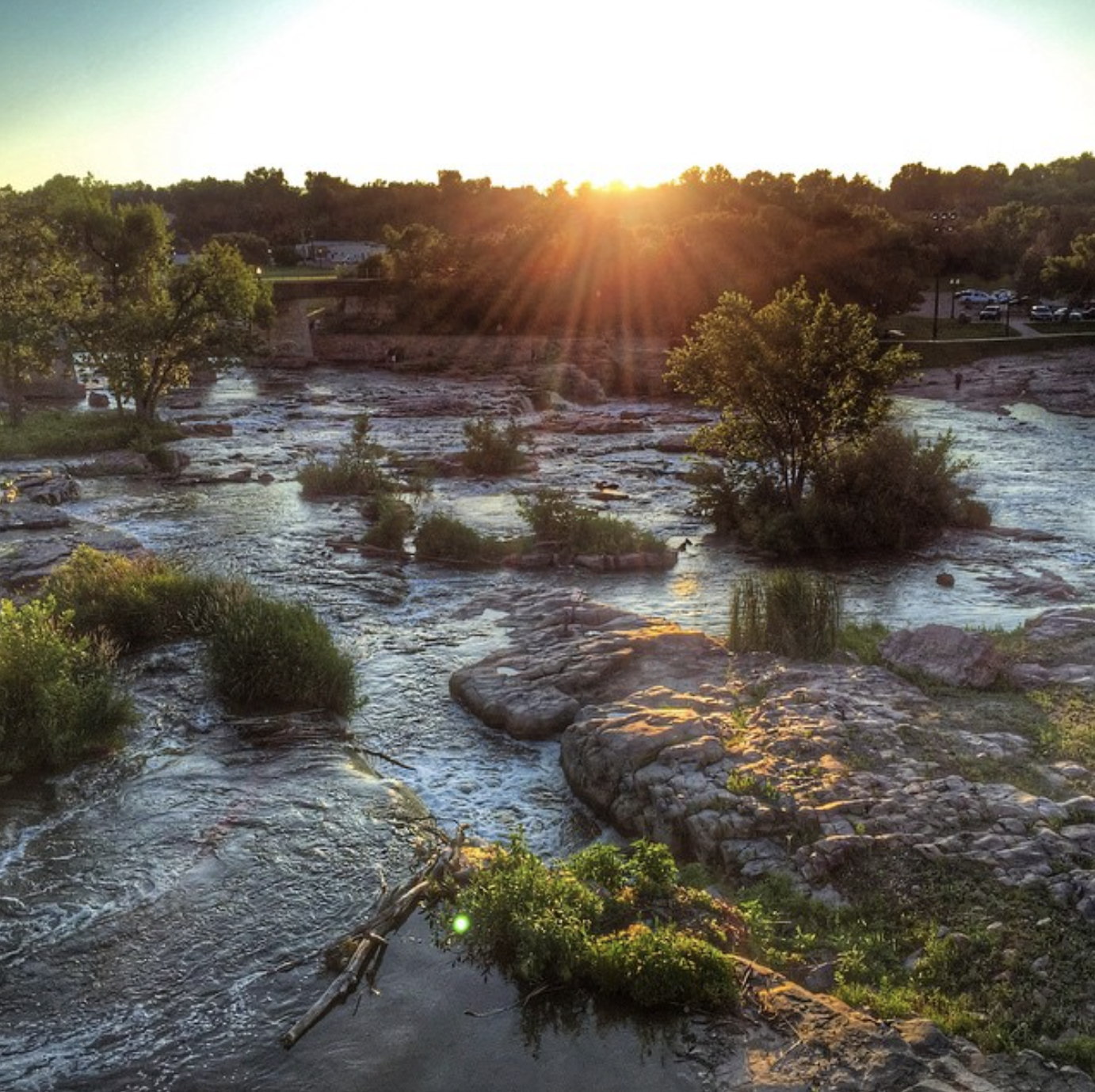 The trolley runs mid-April to mid-October, Monday-Saturday and during the winter it runs just on Saturdays. Sometimes its nice to have someone else drive, but if you'd like to take your own car there is ample free parking at the park.
I loved walking around and exploring the area. The waterfalls are so pretty to watch. Benches located around the falls offer visitors the opportunity to sit and enjoy the scenery.
If you have time go to the top of the tower at the visitors center to get a birds eye view of the falls and the surrounding area.
The five-story enclosed tower has an outdoor observation deck. It is equipped with an elevator, the viewing tower provides a breath-taking 360-degree panoramic view of the Falls and city skyline.
It's open to the public during the hours when the Visitor Center is operating and closes 10 minutes prior to the Visitor Center closing. Be sure to check their site or give them call prior to visiting to make sure they are open.
KNOW BEFORE YOU GO
Hours:
Daylight
Admission:
Free
Location:
North Phillips Ave. & Falls Park Drive
Sioux Falls, SD 57104
605.367.7430
Want more fun things to do in South Dakota? Check out these things to do in South Dakota.
Pin Falls Park in Sioux Falls, SD to Pinterest