See why one day in Theodore Roosevelt National Park in North Dakota is well worth it. Of course, more time is always better, but let's be honest, sometimes one day is all we can squeeze into a trip.
I'd rather spend one day at the park than no days and you'll soon learn why.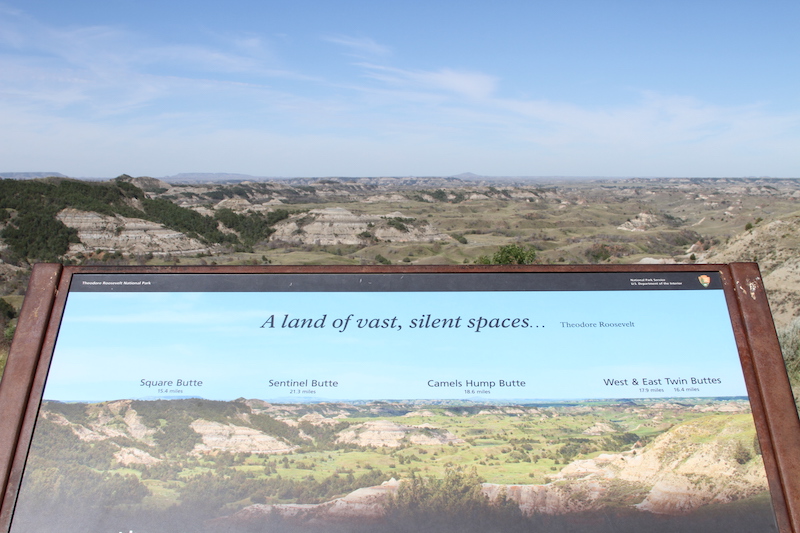 Located on the western edge of North Dakota the park is made up of two units; the south and the north. After doing a fair amount of research we decided we'd spend our one day in the south unit.
Our understanding was great views, nice micro hikes, and lots of wildlife. All of which checked our "must-see" boxes.
Plus, the South Unit entrance is right off I-94 in the adorable western town of Medora making it incredibly easy to access.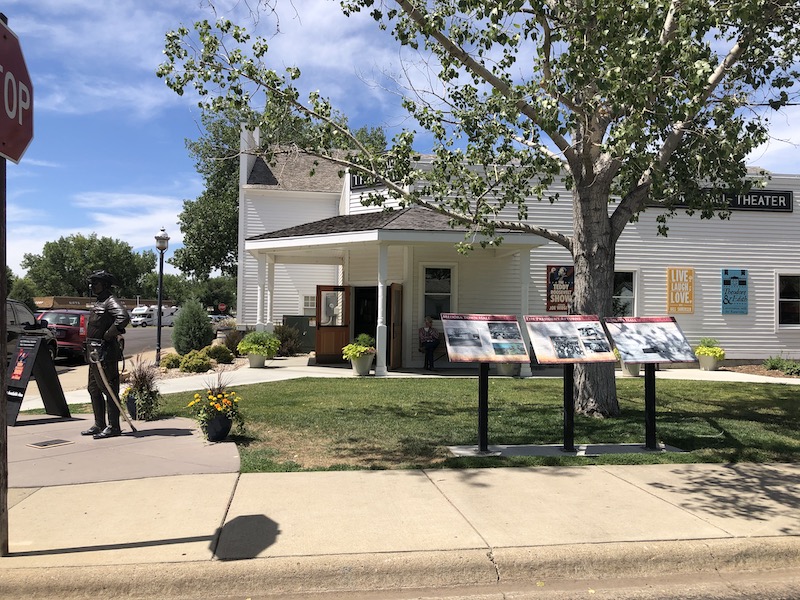 Sadly, we didn't have time to play in Medora, but it looks absolutely delightful and definitely makes the "if and when we can ever return" list.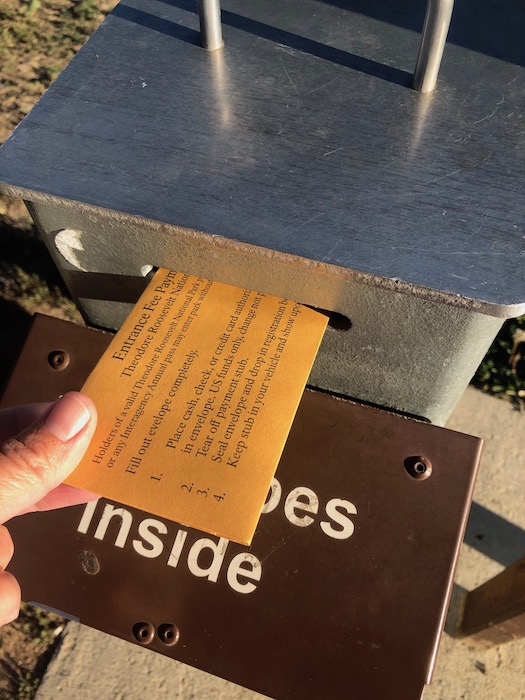 We arrived at the park at the crack of dawn before any rangers were on site. There is a self-pay kiosk in the parking lot of the visitors center so we pulled in and deposited our money.
I know some people would just drive in and not bother paying, but it's such a small amount to pay ($30) to help support our National Parks that I was happy to do it.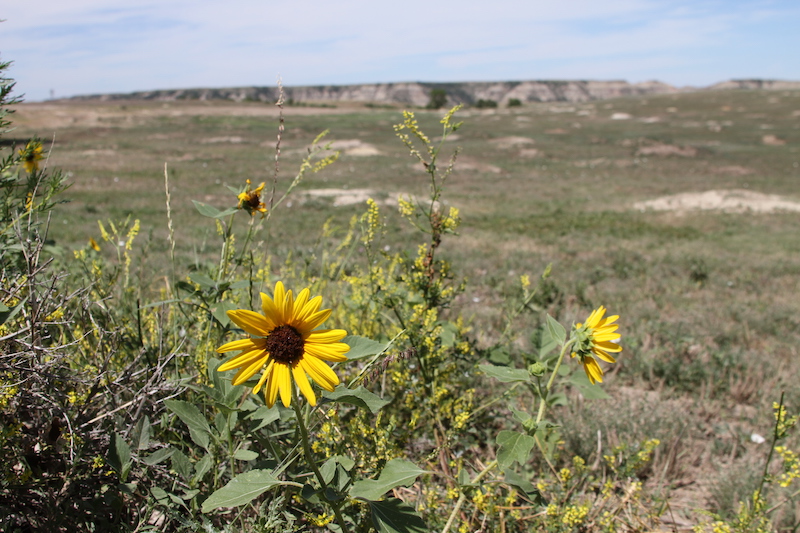 There are numerous pull-offs, scenic views, and hiking trails located throughout the park, and the National Parks website does a great job of laying it out in detail.
I'm going to share what we were able to see and do in with one day in Theodore Roosevelt National Park.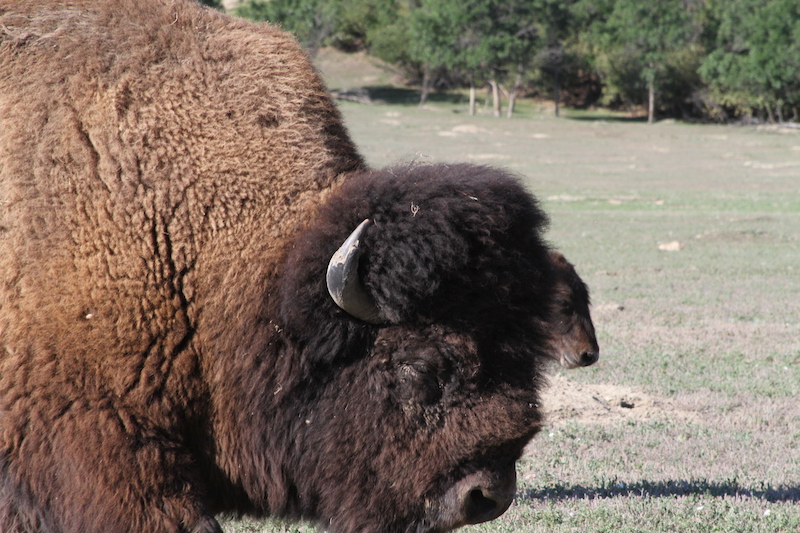 The number of visitors to the park went up quite a bit starting around 11a and by 1p we decided it was time for us to go.
We are still in a pandemic and while we have started traveling we do what we can to minimize our risk.
HOW TO SPEND ONE DAY IN THEODORE ROOSEVELT NATIONAL PARK
WATCH WILDLIFE
There was no shortage of wildlife in the park. Buffalo, wild horses, rabbits, birds, and prairie dogs were all in abundance and we loved it.
The buffalo roam everywhere and have no respect for personal space. PLEASE refrain from approaching buffalo, stay in your car, and view them safely.
However, you may be out on a trail and see one up ahead. DO NOT APPROACH. Stay back and let the buffalo go about its business. If it has decided to stay there a while consider a different route.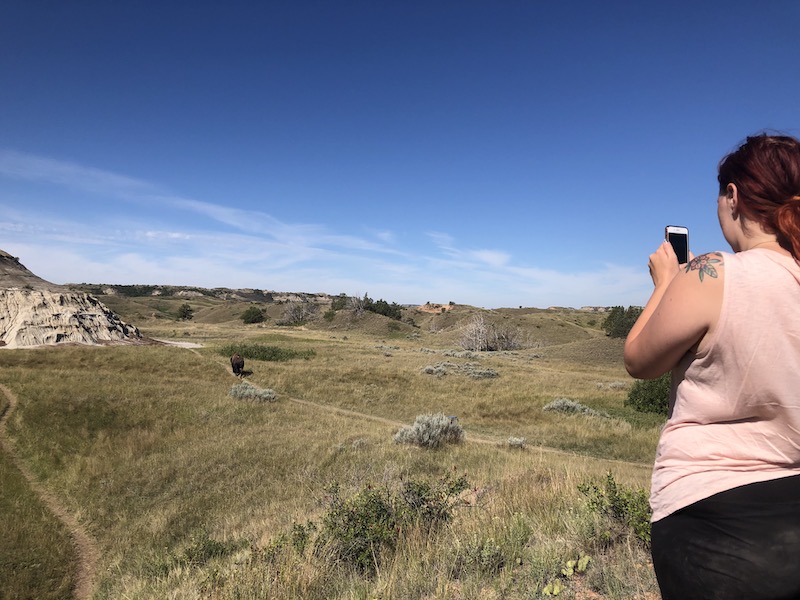 There was one instance where we started down a trail and there was a lone buffalo right around the bend that surprised us. Luckily, he didn't even grace us with a passing look, we simply backed away and went back to the car, after climbing up a small hill to get a photo, of course. There are other trails to walk.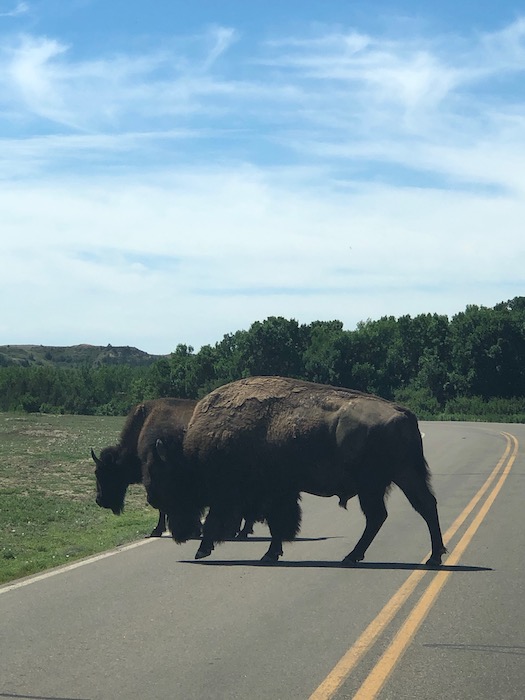 Another time, they just started running out of a wooded area and across the road. Be mindful because they do not look both ways before crossing the street. Trust me Car + Buffalo = Bad Day for Everyone.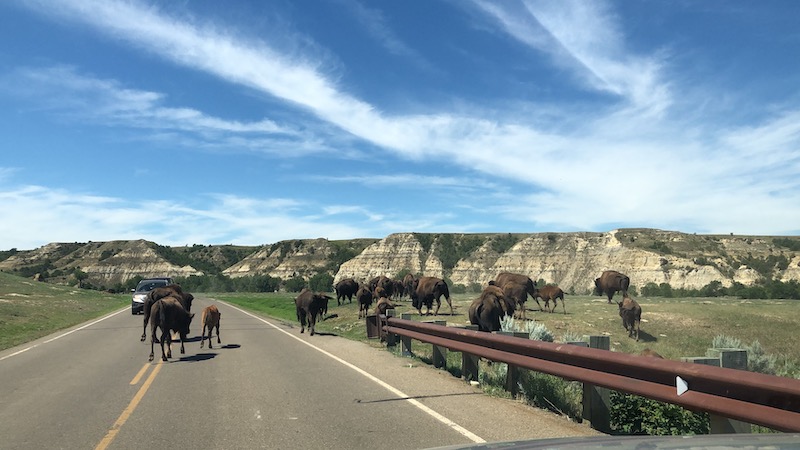 Beyond those recommendations, enjoy watching these magnificent animals.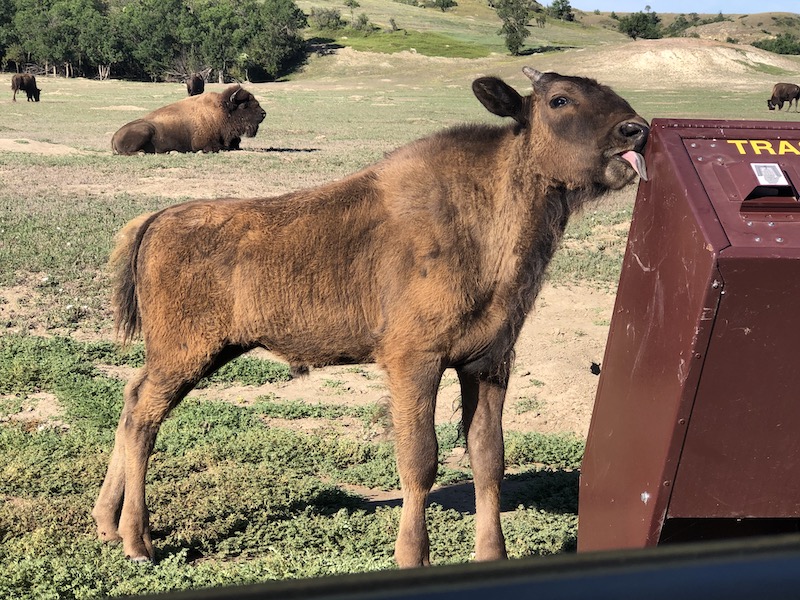 We never got bored stopping and watching them. They were definitely one of the highlights of our visit.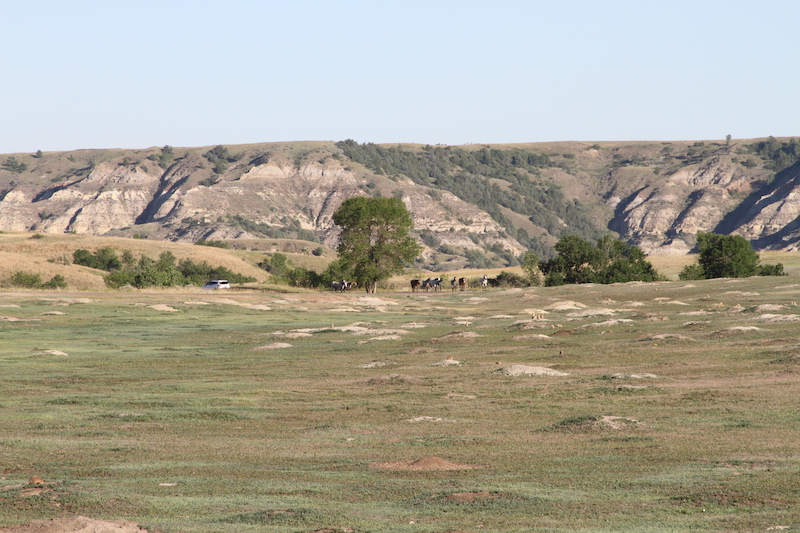 Of course, there are other animals in the park. A couple of Prairie Dog Towns can be found. These talkative characters are a riot to watch.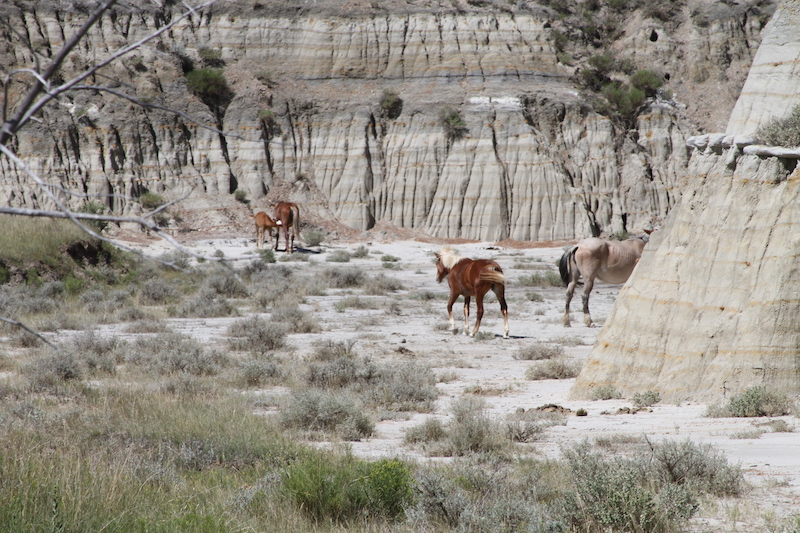 If you're really lucky you may even stumble upon the wild horses that roam the park. We very fortunate and saw them in two different locations.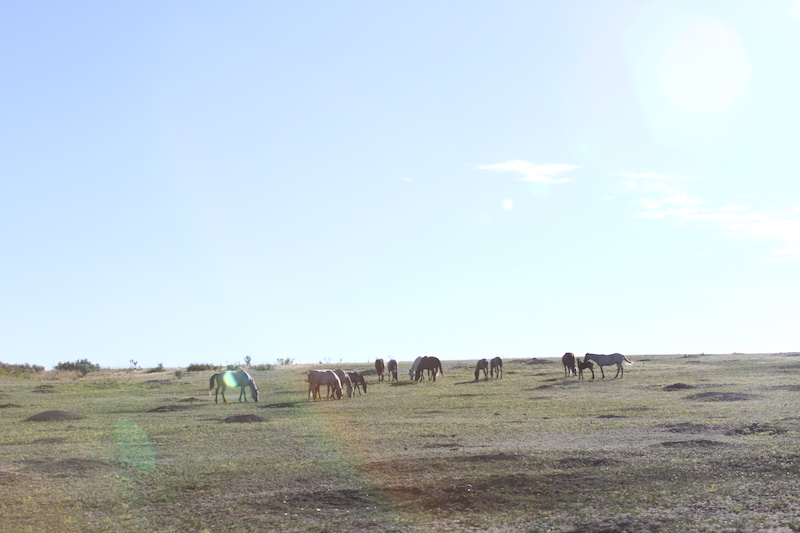 One at a pull-off area when we first arrived and then in a canyon as we were leaving the park.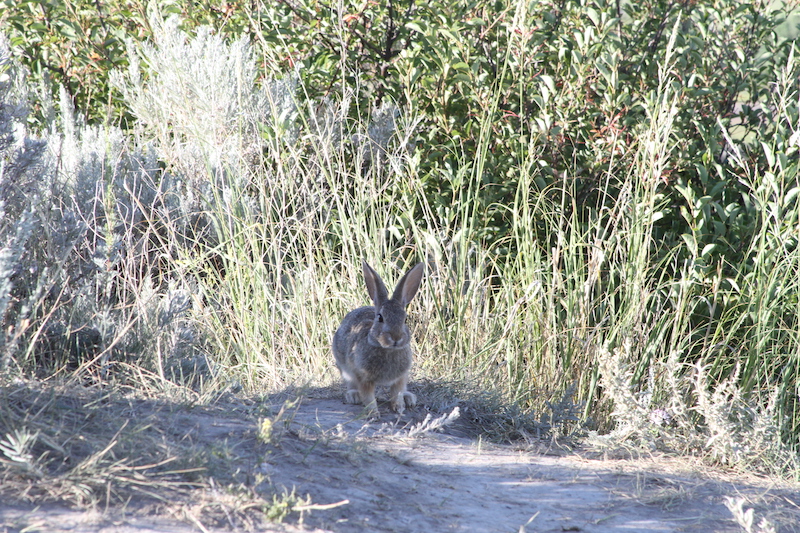 Always be aware of your surroundings. Emma and I were doing spoofy/funny IG poses at one location. She's is some weird stretchy yoga pose on the ground and looks over and a little rabbit is watching her while eating its breakfast. I'm glad we provided some breakfast entertainment for the little critter.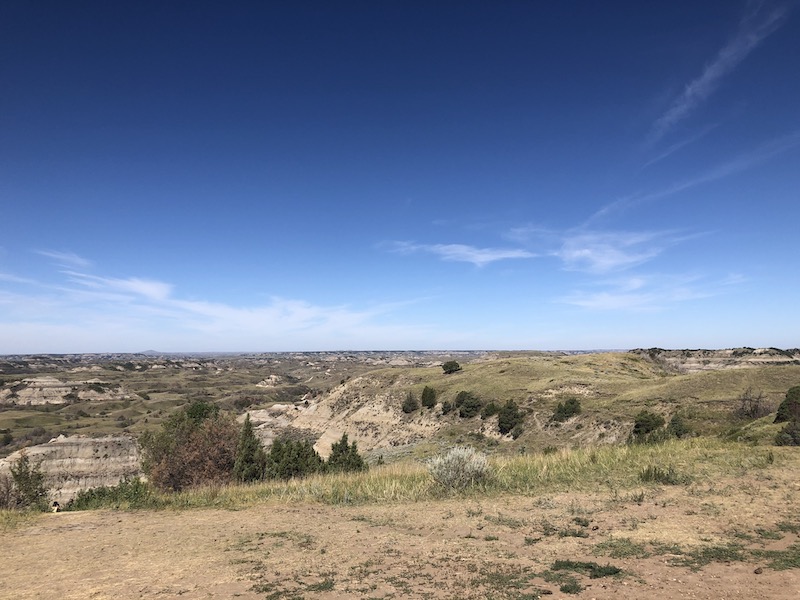 ENJOY THE SCENIC VIEWS
Oh man, if you need some wide-open spaces to find peace and tranquility there is no better location than Theodore National Park.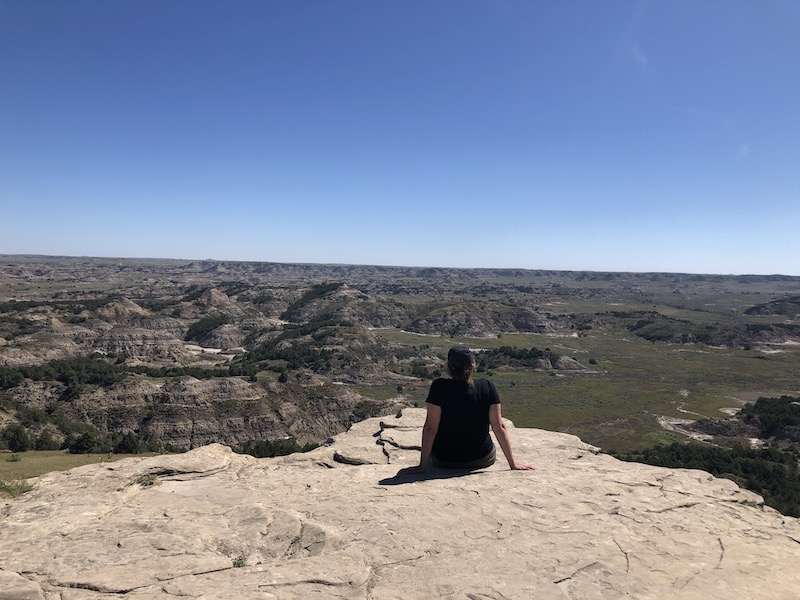 From the Boicourt Overlook, you can see FOREVER! Endless landscape laid bare before you and, in my opinion, it's the perfect place to sit down and practice a little meditation and stillness for a long while.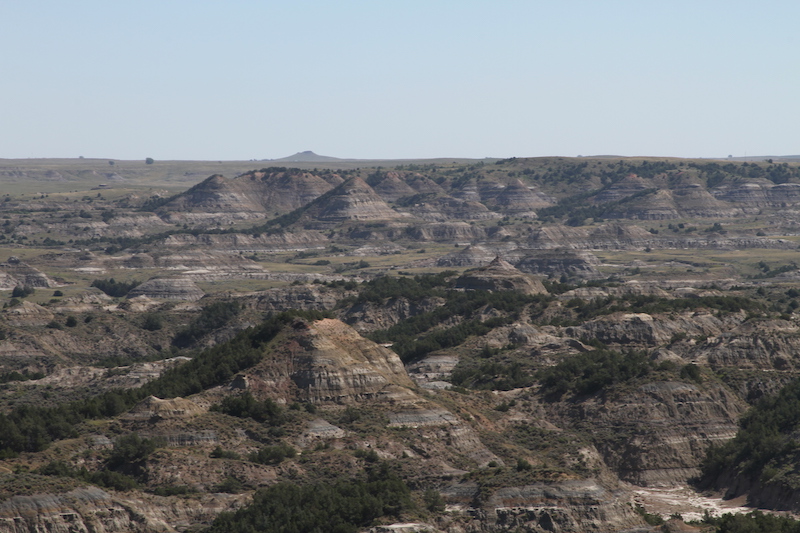 We probably stayed close to an hour and I honestly could have spent longer. Simply incredible.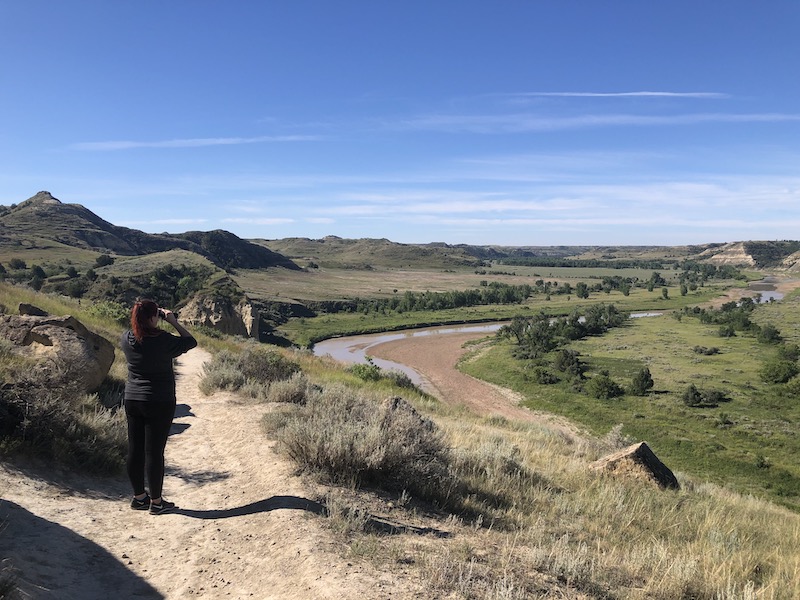 Wind Canyon also offers up great views of the Little Missouri River. The parking area was getting pretty packed by the time we left.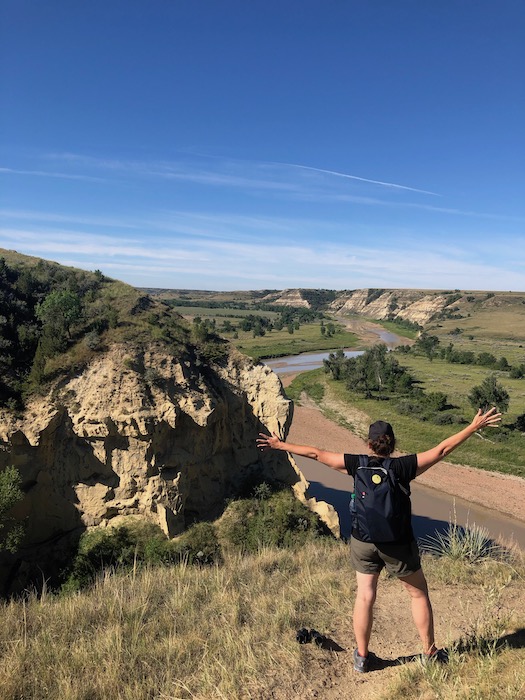 I'm glad we arrived early enough that we were able to enjoy the views in quiet for a bit.
TAKE MICRO HIKES
I define a micro hike as anything under 1 mile round trip.
We really only spent time on two of the trails and even though they are micro trails we seemed to spend a significant amount of time at each.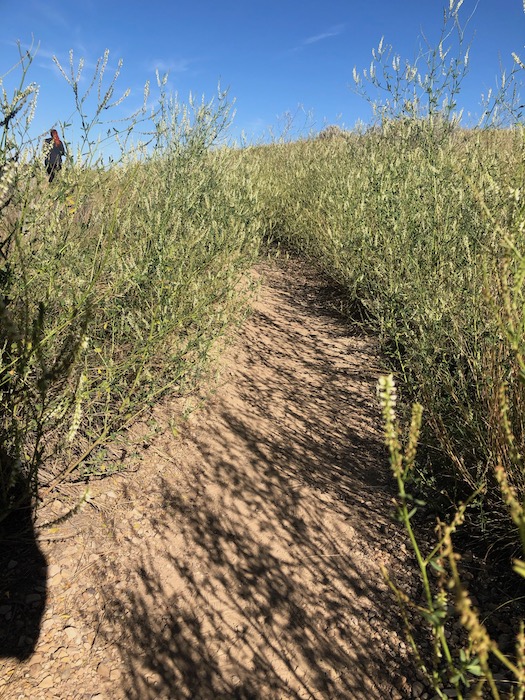 Which, for us, was kinda the point. We are definitely the "let's enjoy the view for a while" travelers.
My absolute favorite was the Boicourt Overlook trail. Seriously, if you can only take one micro hike make it the Boicourt Overlook. You will not be disappointed.
Another great stop is the Wind Canyon Trail.
Hike up the hills, take a seat on the ground (check for critters first), and just breathe in the views. For me, I know its very unlikely that I'll ever return to the park. I wanted to absorb it all and memorize the amazing views.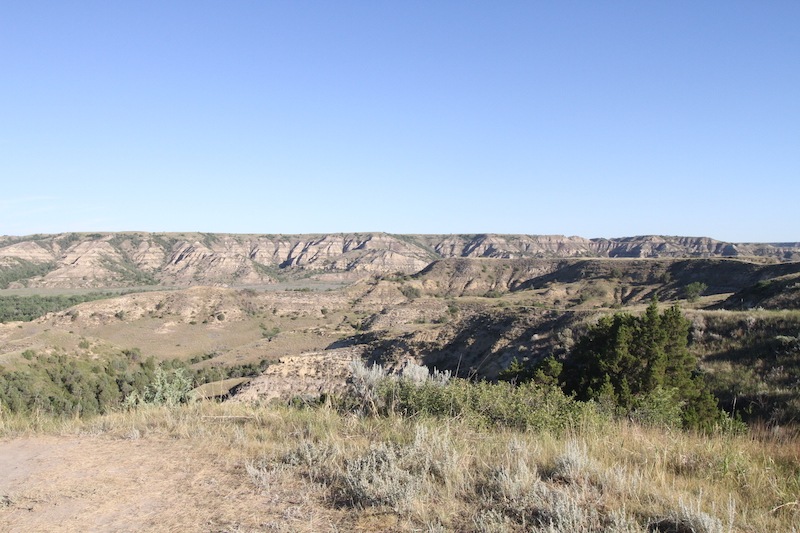 The photos I took do not do it justice. It's just a taste of what you will see when you visit. Seeing the park in person is indescribable.
Pin One Day in Theodore Roosevelt National Park in North Dakota