It's time to get back to travel and there is no better way to do that than with an adventure in Loudon County, TN! Grab your best friends and make your way to the lakeway to the smokies for the perfect girlfriend getaway.
Located just a short jaunt south of Knoxville you're about to discover why so many people flock to this area for vacations and to stay.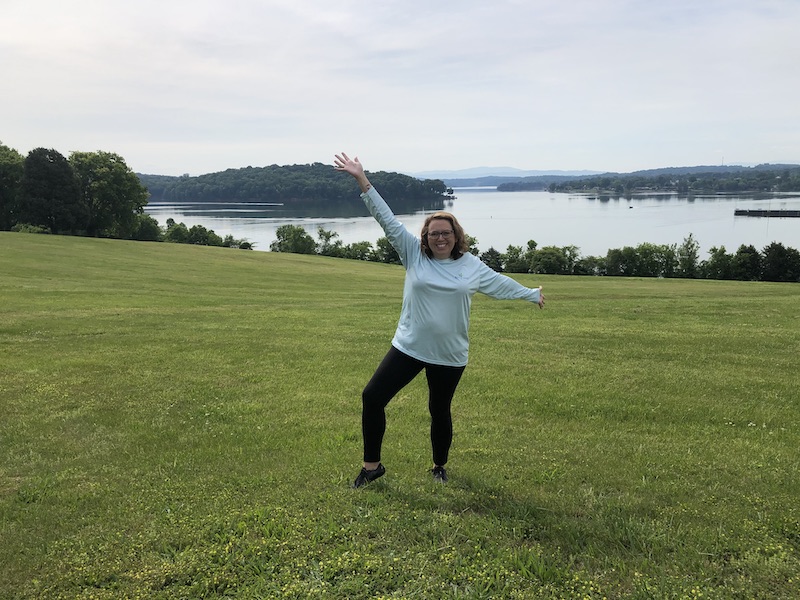 Why Loudon County, Tennessee Makes The Perfect Girlfriend Getaway?
Great question!
LoCo, as they like to be called, short for Loudon County, is located right off of I-75 and near the entrance to the Great Smoky Mountains National Park and includes the towns of Loudon and Lenoir City.
For all my Midwest friends that make the drive to Florida along I-75, you'll find LoCo south of Knoxville. Perfectly situated for an overnight stop and quick visit on your way to or from the sunshine state.
There is an abundance of outdoor fun (think water sports, cliff jumping, and hiking), great food, culture/history, boutique shopping and natural beauty to name a few of the things you'll find.
Use the ideas here to plan your girls' trip and you're sure to have a great time.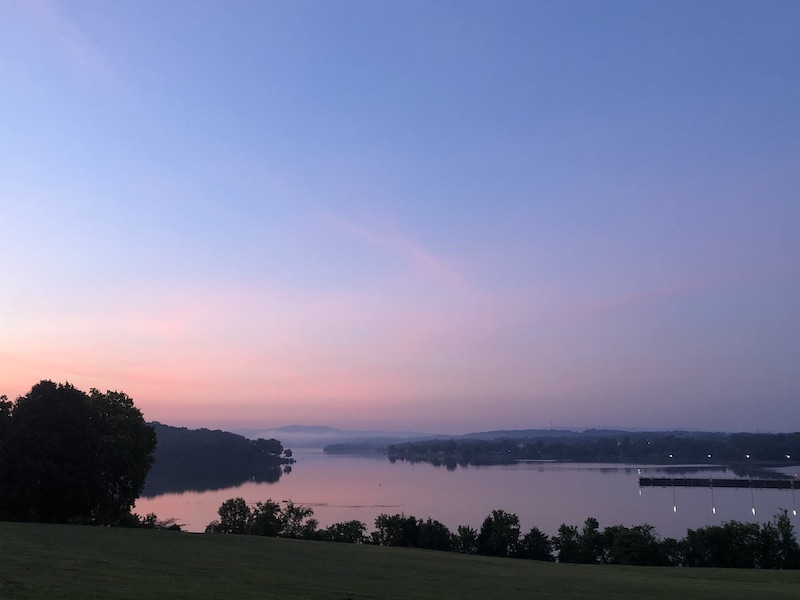 Plus, due to its location the views are incredible. Driving the country roads and coming around a curve to see the smokies reaching for the sky in front of you is a bit breathtaking for me and hopefully for you.
Endless miles of lakeshore (ok, maybe not endless but the river/lake does go for 600+ miles and there are even locks you can navigate) that just beg you to get on the water and explore.
All that plus a friend willing to hit the road with me meant it was time to check out why so many people from the Midwest visit the area.
We are sharing where to eat, where to play and where to stay to make your girls trip to Loudon County an epic adventure to remember.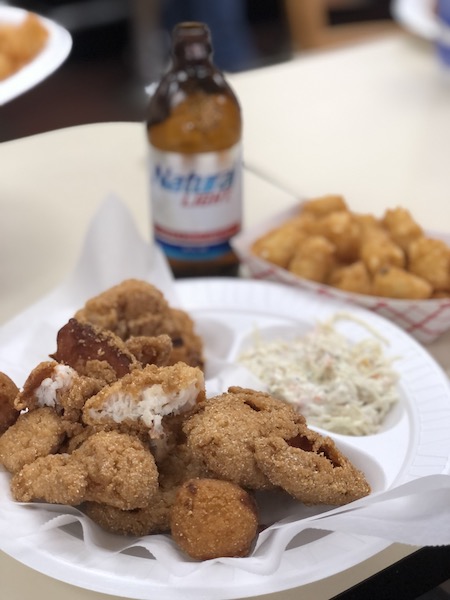 Where To Eat in Loudon County, TN
Here you'll discover all the best restaurants, what makes them stand out, and an incredible, Southern Magazine favorite.
We recommend:
Eating at a gas station
Saving room for ice cream
Dining in a old log cabin built in the 1800s
Waterfront dining
Best coffee shop
Where to find dinner and live music
And much more!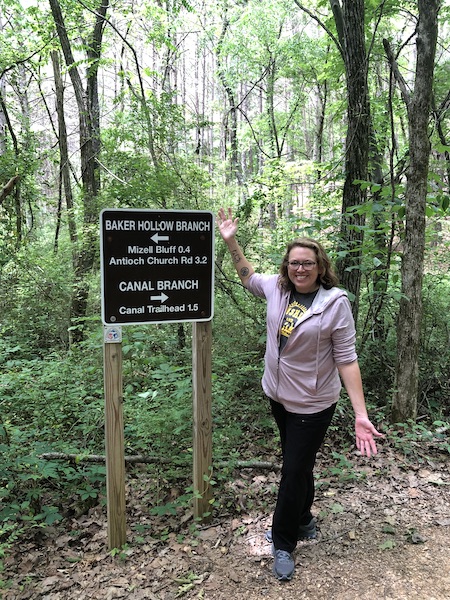 Things To Do in Loudon County, TN
Read about all the epic things to do inside and all the outdoor activities here.
Did you know that in Loudon County TN you can:
There is a perfect place to jump from a cliff into the waters of Lenoir Lake (talk about a leap of faith)
Go to a farm–one of the cow variety and one of the haunted variety
See the largest collection of seashells from around the world
Enjoy a wine tasting then enjoy a glass of wine while soaking in some incredible views
And so much more….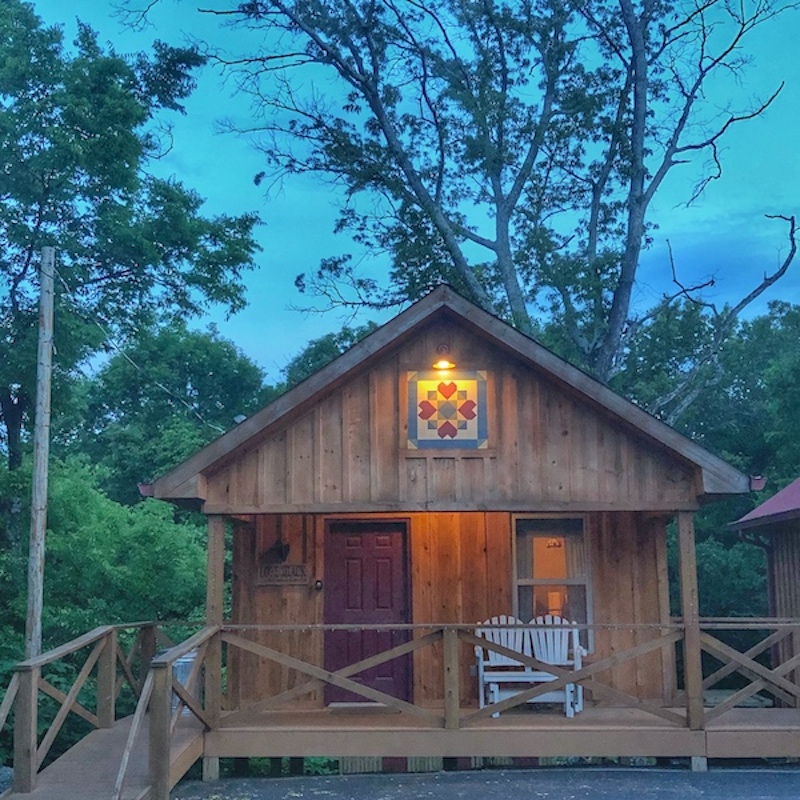 Where to Stay in Lenoir City: Kinfolk Farms
There are always the chain hotels that are happy to welcome you for a stay, but for our visit we preferred something a little different.
I'm always game for unique lodging and still need to check treehouse and houseboat off my list, but for this stay we picked the adorable cabins at Kinfolk Farms.
Conveniently located right off the main road to the smokies (US-321) and less than 2 miles from I-75.
At first, I thought it was a pretty odd place for cabins. Not really located in the woods as one would expect but instead, right off a busy road. Surprisingly, the cabins ended up feeling like a little oasis.
The expected road noise didn't happen and the property itself leant to feeling like we were miles further away than
we really were. Which was perfect because that meant we were close to all the fun things to do in Loudon County.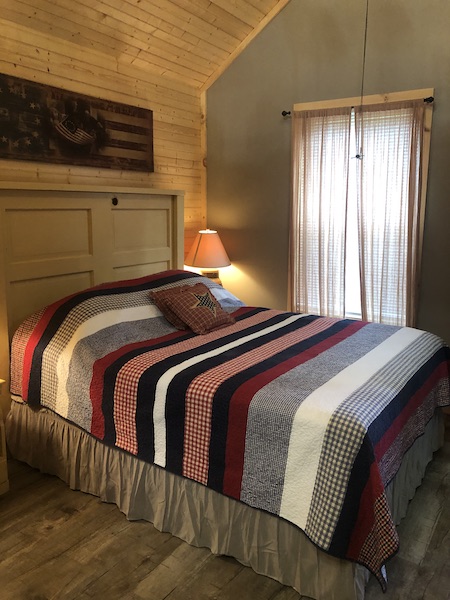 Inside Kinfolk Farm Cabins
Let's take a look inside before we head outside which is worth spending some time exploring as well.
There are 4 cabins lined up in a row and all share one long front porch, complete with rocking chairs.
Step inside and you'll find a large open sitting area/kitchenette. Couch, small kitchen table with chairs, counter area with microwave, coffee maker, and small fridge and a sitting area.
Pass through the barn-style door and you'll step into the bedroom with a queen size bed and fall bathroom off to the right.
High ceilings make the cabin feel spacious while the décor gives it a very welcoming feel. Perfect for a couple or a family with small children.
We always had a good night sleep on very comfortable beds, the water pressure for the shower was perfect, we had good cell service (always a bonus!), and, as I mentioned, the location really turned out to be a gem.
If you have older teens I'd recommend booking a couple cabins next to one another to give yourselves room to spread out.
The cabins are affordable so if you have to book more than one you aren't breaking the vacation budget.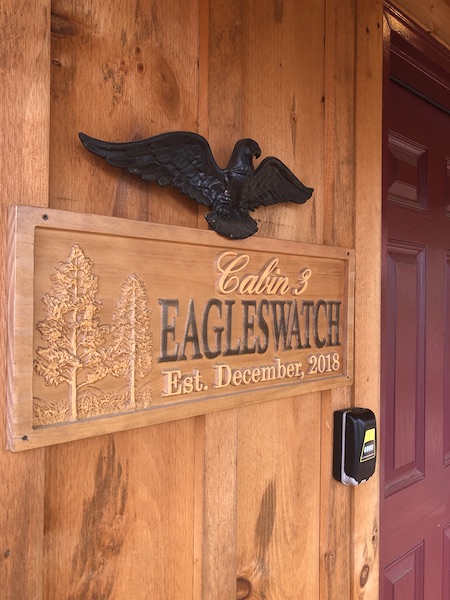 Outside Kinfolk Farm Cabins
Step out the front door and you're looking at the parking lot. Nothing too exciting about that, but wander past the cabins and down the path and you find yourself in a lovely outdoor space.
There is a giant fire pit, which sadly, we didn't get to try because long days and too tired. It is definitely a place I would love to sit and enjoy a fire for a while.
There is an outdoor pavilion area complete with a barn that is PERFECT for a party or small wedding and a giant outdoor chess set.
A bit further away you'll find a few farm animals, like goats, chickens, rabbits and a pig, that you might want to stop and visit.
More Fun in Loudon County, TN
Dead Man's Farm in Tennessee is the Scariest Haunted House You'll Ever Visit This includes a haunted house, a haunted corn maze complete with monster clowns, a haunted midway with mini adventures and so much more.
Plan the Perfect Weekend Getaway To Loudon County, TN Find more ideas and tips over here.