With its million-dollar view of the Smokies and its convenient location in East Tennessee, Loudon County is the perfect spot for a long weekend.
Time here can be filled with outdoor adventure, downtown fun, and so much more.
Take a look at this sample itinerary for the best way to spend 3 days in Loudon County, Tennessee or look here on how to plan the perfect girlfriend getaway to the area.
Day 1 in Loudon County, TN: Downtown Doings
This small-town charm is a big time hit for shoppers, diners and history buffs.
1. Downtown Lenoir City
Spend the morning exploring historic downtown Lenoir City.
History lovers will admire the well-preserved architecture and can download Lenoir City's self-guided walking tour for a look into the past.
For today's treasures, browse the eclectic mix of shops and boutiques.
2. The Ugly Mug
Relax and enjoy the specially blended coffees, espressos, cappuccinos, mochas and more. You can purchase bags of the regionally famous coffee at exclusive prices. It's also a great spot for breakfast or a pastry.
3. Downtown Loudon
Wile away the afternoon walking the streets and shopping the shops of Loudon. From the well-preserved details of historic buildings to a beautiful fountain in the square and the mural at Veteran's Park, take it all in.
Enjoy the charm of this riverfront city with sites dating back to the 1800s.
4. Tic Toc Ice Cream Parlor
This is a must-do afternoon treat! Named among the top ten ice cream parlors in Tennessee, Tic Toc's annual opening day is recognized far and wide as a harbinger of spring. All of the 30 flavors are homemade.
5. Stop N Shop Over the Hill Grill
For the best in local flavor, be sure to check out this convenience store deli that has become a local hot spot for fried catfish, cheeseburgers and cold beer.
Every other Thursday they throw in live bluegrass music.
Day 2 in Loudon County, TN: Trails, Lakes and Greens
Enjoy the beautiful, Tennessee outdoors at your own pace.
1. Start with a morning hike.
The East Lakeshore Trail is a system of nine trails along the East Lakeshore of Tellico Lake. Designated as a National Recreational Trail, the offerings are easily accessible, with hikes from one to five miles that reward trailblazers with amazing lake views.
2. Play a round of golf at one of the top-rated courses in the Southeast.
Hit the rolling hills of Rarity Bay, the beautiful terrain of the Landmark Club at Avalon, or one of the three exclusive courses at Tellico Village which offer public play. The beautiful WindRiver is noted as Tennessee's first Audubon certified course.
3. Take to the water on Fort Loudoun Lake.
Start at Fort Loudon Marina, one of the largest marinas in Tennessee. Explore Fort Loudoun Lake and enjoy an afternoon on the water with views of the Smokies. This reservoir boasts 379 miles of shoreline and
covers 14,600 acres.
4. For lunch or dinner, you can't go wrong at Calhoun's at Fort Loudon Marina.
From casual burger lunches to evening meals with atmosphere, Calhoun's offers both indoor and outdoor dockside dining with views of the marina and Fort Loudoun Lake. Check online for the evening entertainment schedule.
Find more places to eat in Loudon County.
Day 3 in Loudon County, TN: Then and Now
Take a journey from the area's early times to today's most popular attractions.
1. Lenoir City Museum and Cotton Mill Site
This museum is in a restored historic building, and is filled with artifacts from the town's early days.
2. National Campground
Walk through the field where Union General William T. Sherman camped in November of 1863. In 1873 a camp to "allay the feuds engendered by the late national difficulties" was constructed. This open-air meeting house, built in
1874, still hosts an annual five-day revival every October.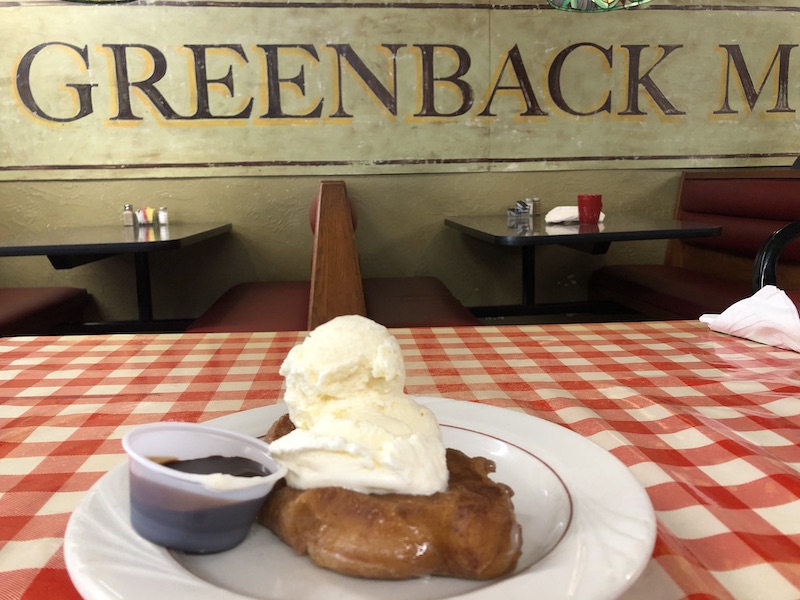 3. Greenback Drug Company & Diner
The Greenback Drugstore has been a community gathering place since 1923. Now it's a popular diner and a great spot for lunch–with a signature grilled Honeybun for dessert.
4. Sweetwater Valley Farm
Take a visit to this working dairy farm and cheese factory. Approximately 300,000 pounds of cheese is produced annually at Sweetwater Valley Farm.
You can sample one of the many award-winning cheeses and even see the cheese-making process through a viewing window.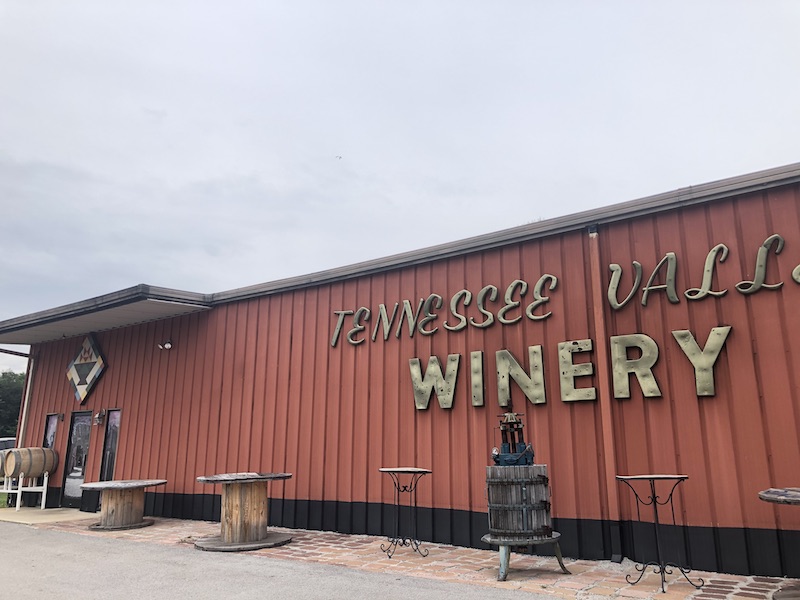 5. Tennessee Valley Winery
Enjoy a free tasting at Tennessee Valley Winery. This is one of the oldest operating family-owned wineries in Tennessee.
With its more than 20 wine varieties, Tennessee Valley has earned more than 800 national, regional, and local awards.
6. Tellico Village Yacht Club
Wrap up the visit with a leisurely dinner at one of the area's finest restaurants. Nestled in one of Loudon County's four beautiful and popular planned communities, the Blue Heron Restaurant adds a tasty touch of style with its classic menu and beautiful setting.
There are so many ways to enjoy this exciting, welcoming destination. Plan now for your three-day adventure in Loudon County.
The wealth of activities, attractions, and exciting events will have you extending your stay and coming back again and again.
Pin Loudon County Tennessee To Pinterest