Lake Raystown Resort, located on the largest lake in Pennsylvania, may just be the perfect place for your next getaway. I was impressed with all there was to do at the resort and beyond.
Honestly, you may end up needing more than weekend to do it all.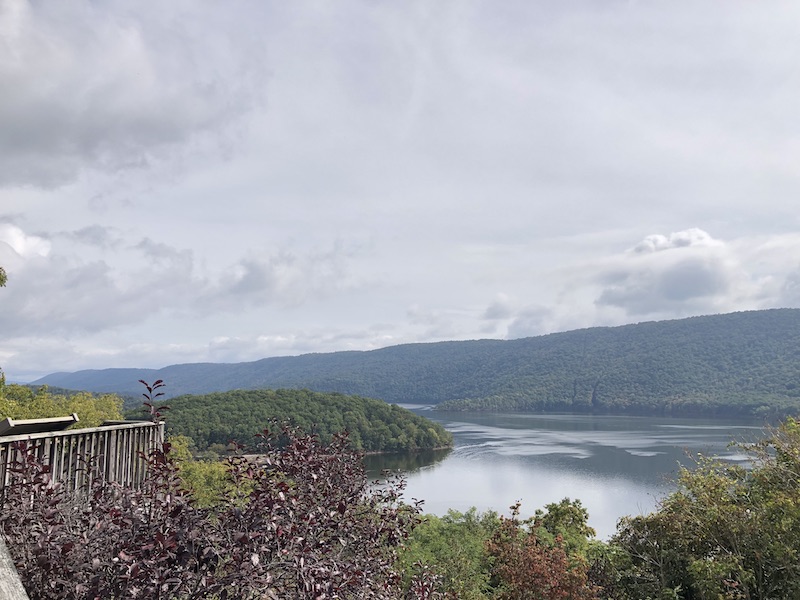 Lake Raystown Resort
Lake Raystown Resort is the only resort lodging property on the lakeshore and offers 400 acres of waterfront property.
At the resort you can camp, stay in a yurt or hotel room, rent a cabin, villa, cottage or bungalow.
There is definitely an accommodation for every style at the resort and it becomes a great choice for weddings, family reunions, and friends getaways.
If you'd rather stay on the water, nearby Seven Points Marina, offers an array of fantastic houseboats.
This is the place where you can check "stay in a houseboat" off your bucket list. They are lush and can accommodate 2-8 people depending on which one you rent.
Resort Activities
The Lake Raystown Resort offers up some pretty fantastic activities on site.
There is a waterpark that features two 380-foot twisting slides, the White Water Innertube Ride, the Atomic Blaster and the Children's Splash, and Play Pool.
A cruise on the Proud Mary Showboat should definitely be scheduled into your plans. Take a sightseeing, breakfast or one of their dinner cruises. It's a gentle cruise around the lake with panoramic views of the surrounding area from the top deck.
For those that love geocaches, you'll find 5 hidden on the property.
Of course, as you would expect, recreational opportunities are abundant here. Boat, jet ski, kayak/SUP, tube, fish (remember to pack your fishing pole), mountain bike, hike, or simply pull up a chair to the lakeshore and enjoy the stillness.
There are boat launches for those that want to bring their own boat or boat rentals are available.
To top it all off, the resort is pet-friendly!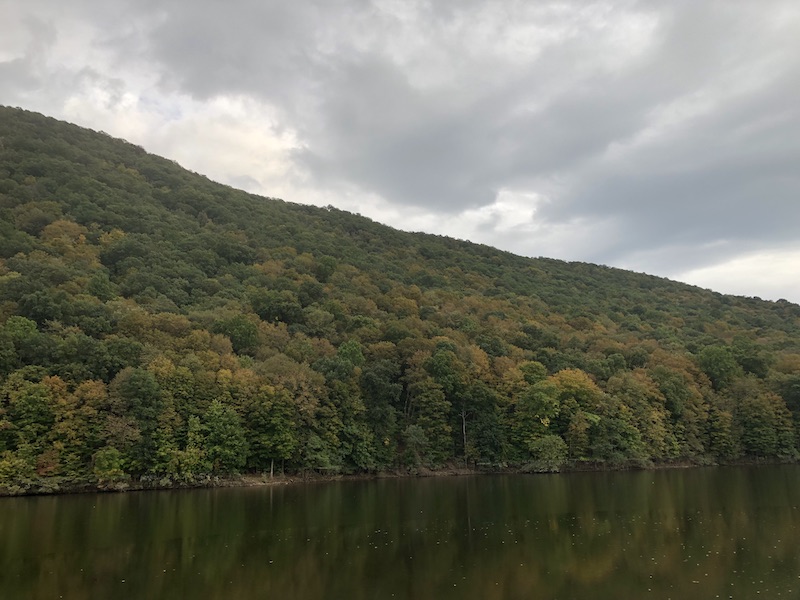 Raystown Lake
Raystown Lake, a 8,000 acre lake, has miles of shoreline that, thankfully, isn't clogged with mini mansions all fighting for a share of the shore.
Instead you'll find the lake surrounded by natural beauty.
It's very seldom you find a lake like this but thanks to the army corps of engineers that is exactly what you'll get.
In addition to the resort and the marina, the lake has 12 public access areas, picnic areas, beaches, boat launches, campgrounds, trails, hunting, fishing, marina concessions stands and at one end the Raystown dam.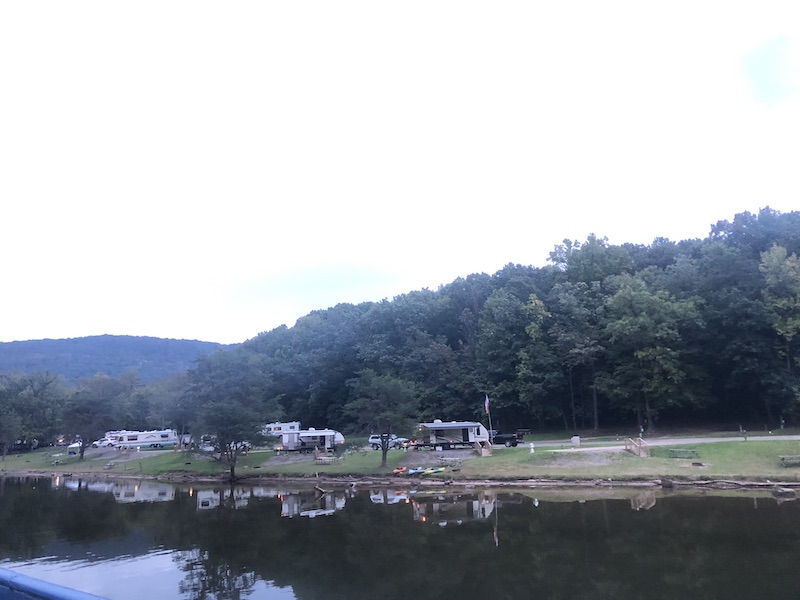 Raystown Lake Area Attractions
At Four Diamond Ranch you can take a nature stroll, play with goats, pick flowers, and shop handcrafted bath and body products. You can even learn to make your own bath and body products with their lotion and potion parties.
Visit on a Friday and take a tour of the farm where you might just be able to snuggle a baby goat and learn more about running a goat farm.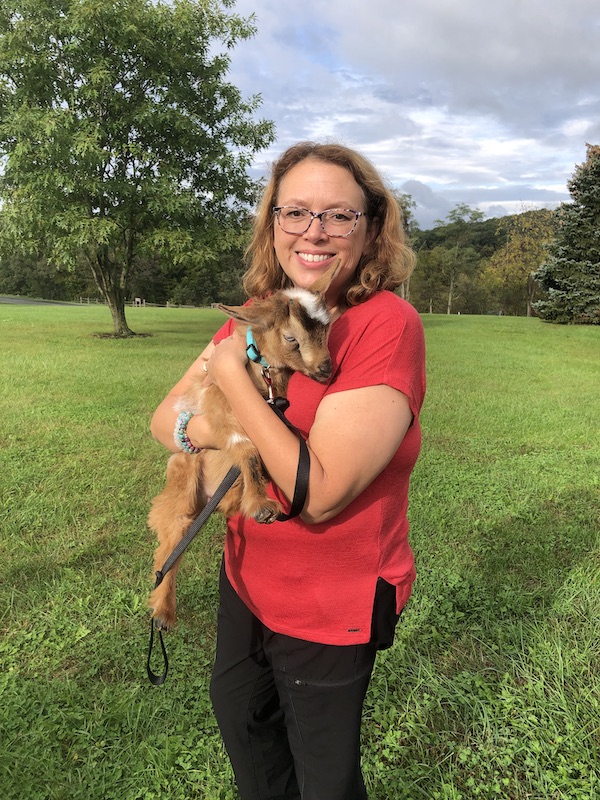 Snuggling baby goats is always fun just be aware that they go poo whenever so you may want to pack a change of clothes or at least have handi wipes on stand-by. Totally worth it though.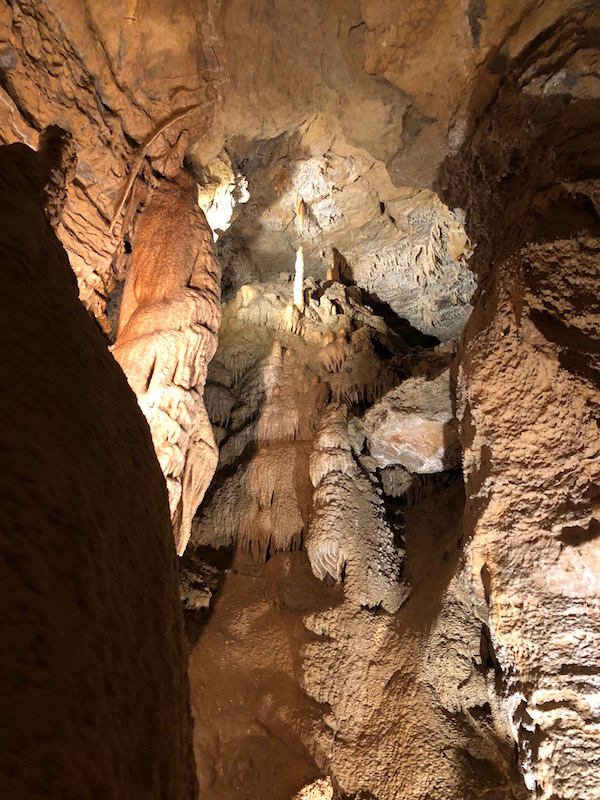 Not far away you'll find Lincoln Caverns which I visited a couple years back. If you like caves then make plans to visit.
The cave formations are gorgeous. If visiting in the fall they have a haunted cave tour for the Halloween season.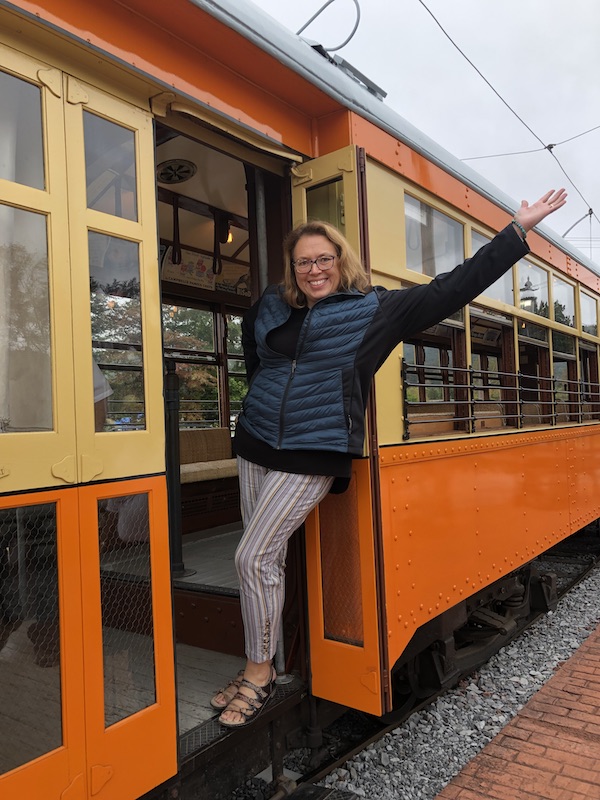 Rockhill Trolley Museum And East Broad Top Railroad
Combine your love for all things rail at this stop in Rockhill Furnace, PA.
During your visit you can admire vintage trolleys, explore railcars, explore America's industrial past, and take a trolley ride.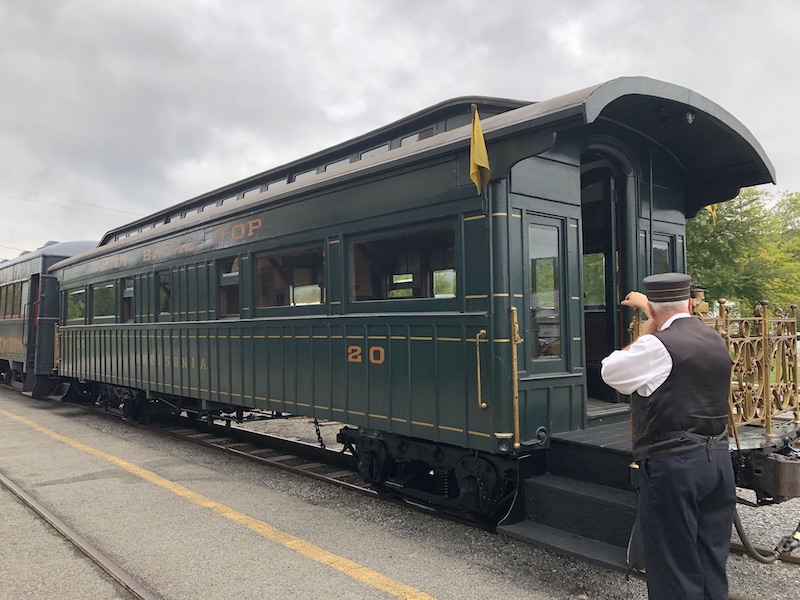 While you are there be sure to take a ride of the East Broad Top Railroad which takes you through the scenic countryside.
This is a fun stop for kids and adults alike.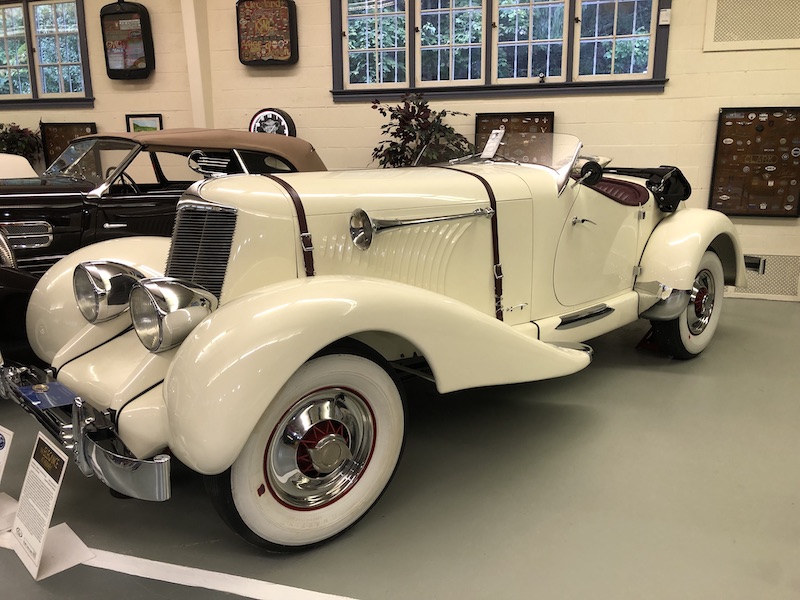 The Swigart museum's collection contain about 150 cars, of which 30 to 35 are on display at the museum at one time. Cars on display date back to 1896.
One-of-a-kind automobiles include a 1936 Duesenberg 12 cylinder Gentlemen's Speedster, a 1920 Carroll, and a 1916 Scripps-Booth.
This is the only place in the country where you can see two Tuckers side-by-side, the 1947 "Tin Goose" Prototype and #1013.
In addition to cars, the museum has artwork, antique toys and bikes, as well as vintage clothing, spittoons, license plates, and other auto related items.
The museum is open daily from Memorial Day weekend through the end of October.
During the winter, while the museum is closed, the museum is busy changing out the cars so that the next time you visit it will be a whole new experience.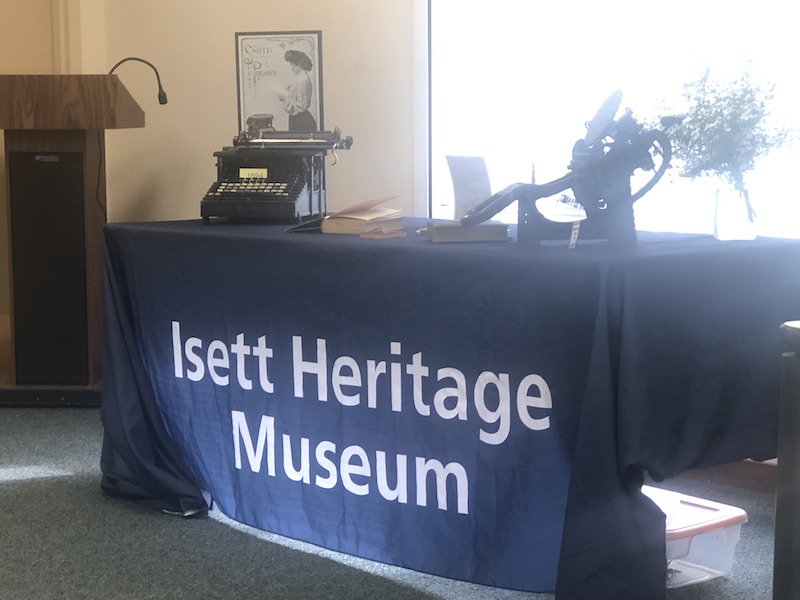 I wasn't able to visit the museum on this visit, but I did chat with the museum director and hope to have time to return in the future.
Isett Heritage Museum is one of the most unique museums in Pennsylvania.
Mr. Melvin Isett, born in Huntingdon County in 1922, spent his entire lifetime collecting antiques and memorabilia with a dream to open a museum. In 2001, shortly after Mr. Isett's retirement, his private collection was opened to the public in a renovated barn on the property.
Now in multiple building, the museum is home to a collection of over forty thousand items from Mr. Isett, his family and donations.
I'm fascinated with the antique camera collection (over 400) and the journals, books, and vintage typewriters on display.
Historic Greenwood Furnace State Park protects what is left of the ironmaking community that lived on this land from 1834-1904.
Today, you can explore the 423 acre park, including a six-acre lake, and the surrounding by 80,000-acre block of Rothrock State Forest.
All the outdoor activities are available including a campground with flush toilets and hot showers. If you're a camper you know that sometimes those items rank high on the list of amenities.
Ridenour Overlook And Hawn's Overlook
Both overlooks are located at the end of Henderson Overlook Road and share a large parking area.
Hawn's Overlook is a short jaunt from Ridenour Overlook and the shared parking area.
Views from Ridenour look towards the north while views are to the south from Hawn's Overlook. Some consider Hawn's Overlook one of the best scenic views in the entire site.
I found a great article about visiting the overlooks at Uncovering PA which goes into all the details you need for your visit.
It's definitely worth going and deciding for yourself which is better.
Honestly, my guess is both offer breathtaking vistas of the valley below.
Where To Eat
I had the opportunity to try a number of restaurants in the region and recommend the following. It really depends on what you're in the mood for, but I don't think you can go wrong with any of these.
A mobile kitchen focused on farm to fork foods. Delish!
Here's the deal. I have a complete love affair with coffee. Finding independent coffee shops is always my goal when traveling and Standing Stone Coffee did not disappoint.
Be sure to stop in and grab a cup to go and a bag of beans for back home.
My friend Liz at Eat, Move, Make and I are ALWAYS on the hunt for the best salads a destination has to offer. I think I found it in Huntingdon at the Wildflower Cafe.
In addition to offering up a delicious salad they have a really cute gift shop. It's the perfect stop for lunch, in my opinion.
This tavern just moved to a new location and while it wasn't officially open yet during my visit I can just tell that it is going to be the "go-to" place to hang out and watch a game or visit with friends.
Well, this was a fun find in Huntingdon. A blend of Latin and Greek cuisine in the middle of Pennsylvania. I'm here for that.
They are in a tiny location right next to the movie theater, but don't let that stop you from grabbing some food to go.
Great food in an eclectic setting. Their outside seating area is the perfect place to be on a warm day.
Grab lunch and a coffee here when you visit the Rockhill Trolley Museum and East Broad Top Railroad. Great sandwhiches and the iced coffee is a must on a hot summer day.
More Information:
Find more reasons to visit at Raystown Lake Region Visitor Center
Pin To Pinterest: