The popularity of ORV riding in recent years has led many to uncover a Cadillac Area hidden gem – exceptional ORV trails.
These trails offer an unforgettable off-road experience for both novices and seasoned enthusiasts alike.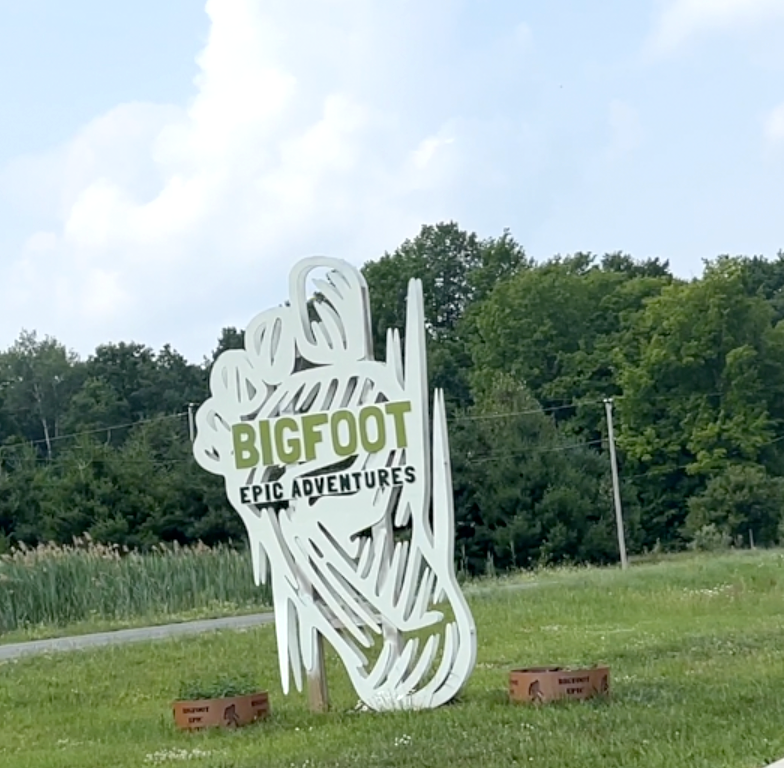 Northern Michigan ORV trails, plus my bucket list item to spot Bigfoot at least once in my life, led me to jump at the opportunity to go out an explore the Northern Michigan ORV trails with none other than Bigfoot Epic Adventures, a fitting match for my aspirations.
If you're wondering how to have an adventure on the ORV trails in the Cadillac area keep reading and see how our adventure turned out.
Luckily, it's very easy to replicate.
How To Have An ORV Adventure On The Cadillac Area Trails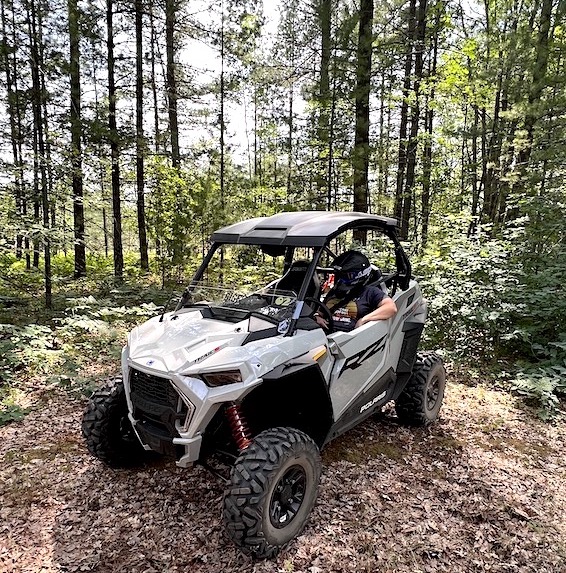 WHERE TO START YOUR ORV ADVENTURE
We arrive at Bigfoot Epic Adventures bright and early on a Sunday morning ready for this adventure.
Geared up with a helmet and safety goggles we're shown to the powerful Razr Side by Side we'll be using for the day.
Once we secured our lunch tote and cooler in the back, we set off to seek Bigfoot while discovering the ORV trails surrounding our hometown.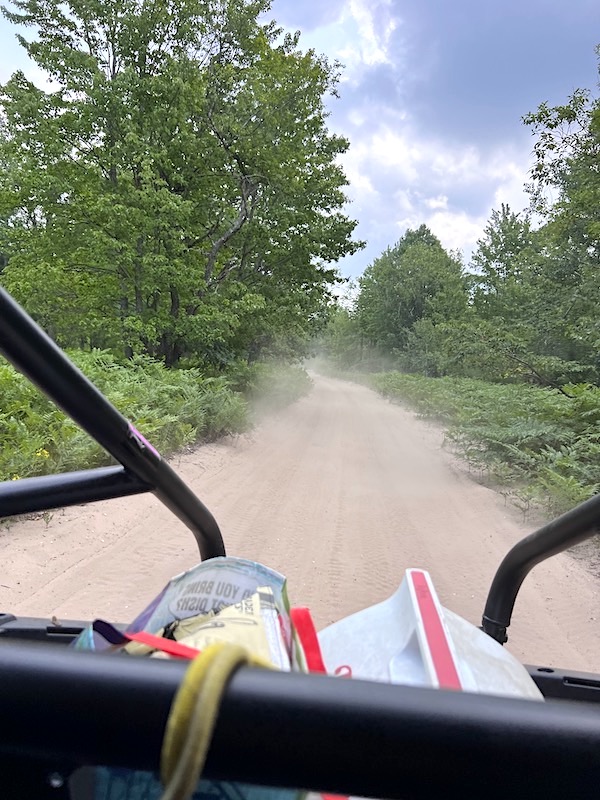 DRIVING THE CADILLAC AREA ORV TRAILS
The new ORV we are driving easily makes its way through sandy curves and across the sometimes rough terrain.
The tires eat up the dirt like they missed breakfast and lunch and are starving.
Again, we ask ourselves why we don't own an ORV.
The answer was pretty clear, cost justification. I travel a lot and wouldn't be home nearly enough to use it.
However, we're content with renting, especially now that there is a local outfitter near Cadillac.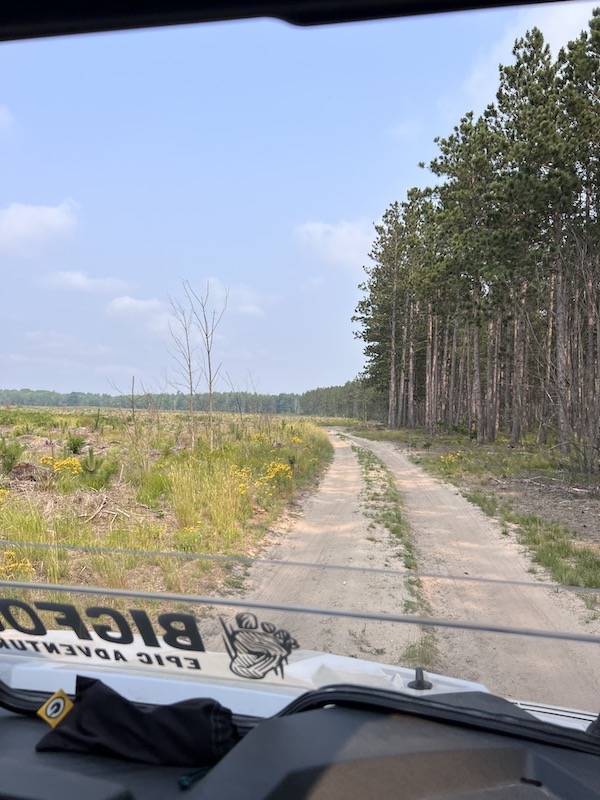 Kicking it up a bit on the straight away we race through the forest with no specific destination in mind, but always having an eye out for any movement in the forest (hey, you never know where Bigfoot could be lurking).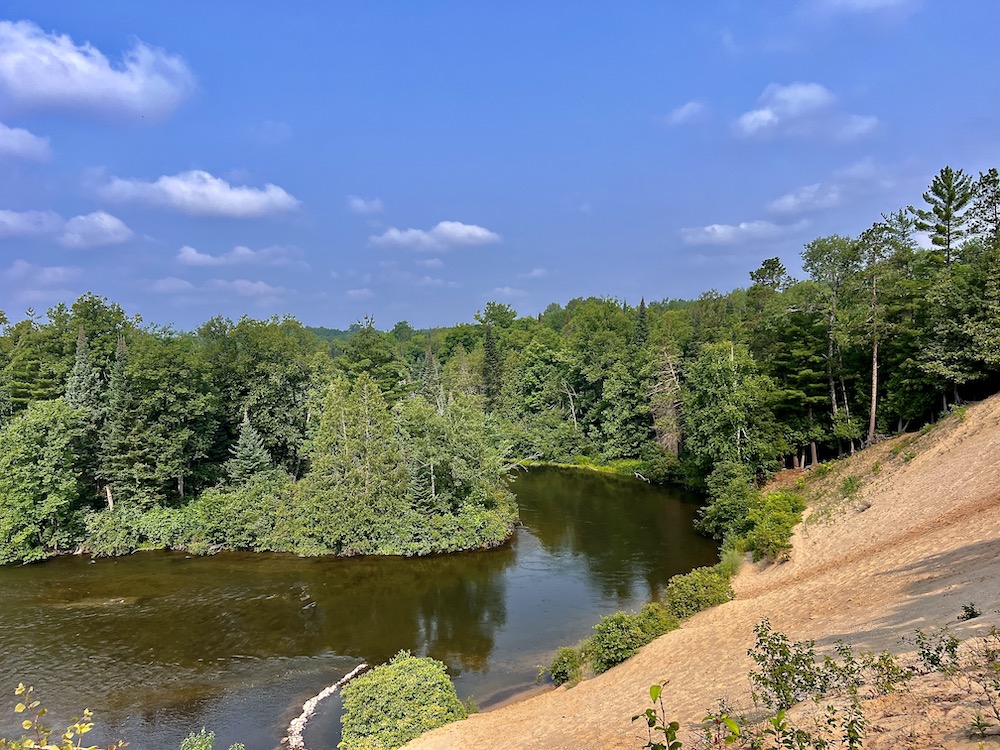 RIVER VIEWS ALONG THE TRAILS
Eventually, we slow it down as the terrain changes and we make our way to an incredible overlook of the Manistee River.
We didn't even know this overlook existed and we've lived in the area for decades.
This overlook can be accessed with an SUV or Truck as it's not very far off the main road, but there are no signs or indications on the main road that it is there, it really is a "if you know you know" spot.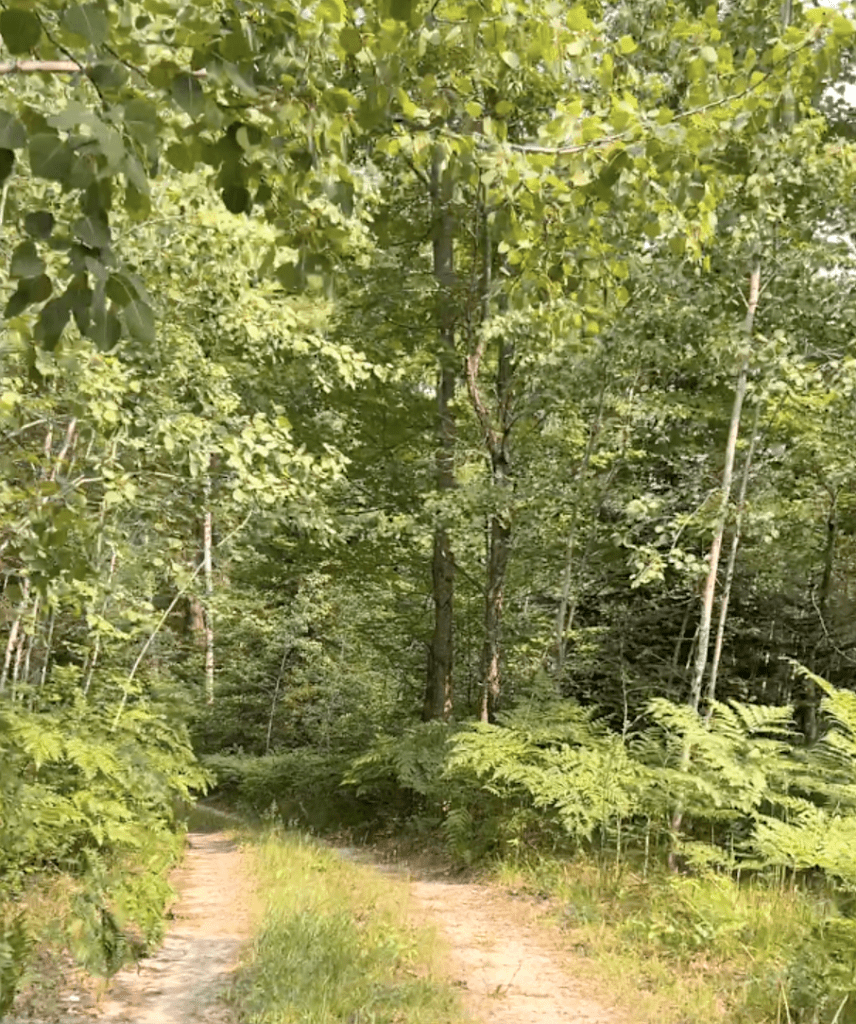 Crossing the main road, we head down a non-vehicle accessible trail that starts out well but narrows down considerably.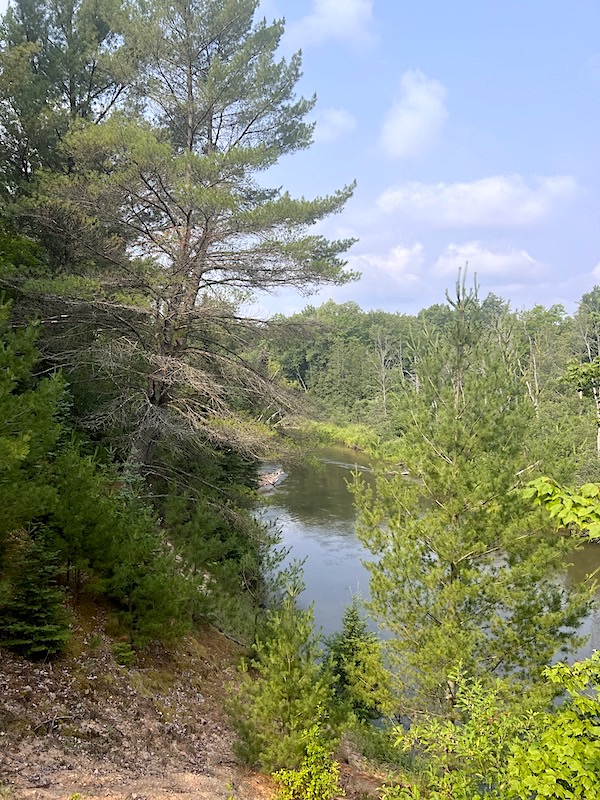 It's easy for the side-by-side though and before we know it, we're enjoying another great view of the river.
Our small cooler bounces around in the back, but we decide not to have an impromptu picnic at this viewpoint due to our oversight in packing bug spray.
If we stay, we become lunch which is never much fun so off we go to see what else we can find.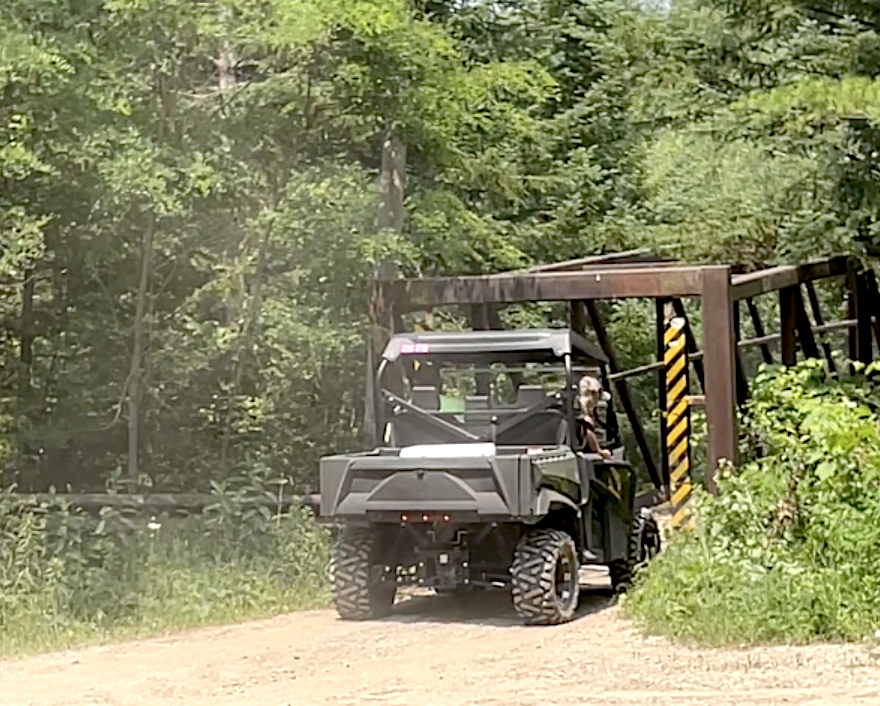 BRIDGE CROSSING ALONG THE CADILLAC AREA ORV TRAIL
We decide to head towards Fife Lake and eventually come to an old metal bridge that spans the Manistee River.
The bridge may look a little questionable, but you'll be fine. Just take your time when getting onto and off the bridge.
We continue to explore the northern Michigan ORV trails and surrounding scenery.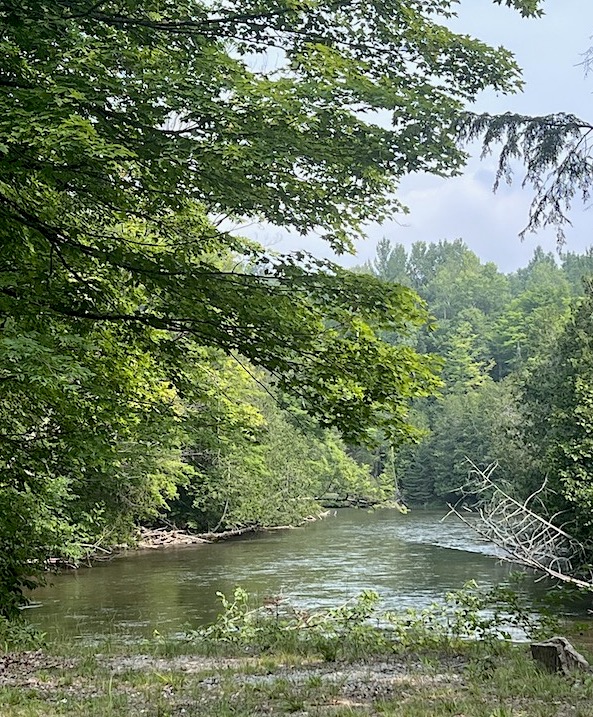 FAVORITE TRAIL SPOT AND WILDLIFE SPOTTING
Our favorite spots along the trails were always the ones with water views. Fortunately, there are plenty of opportunities to cross and ride along the Manistee River.
Unfortunately, we never spot Bigfoot, but we do see a deer, so we're calling it a win.
NOT GETTING LOST ON THE TRAILS
Plus, we never got lost (if you know me that's a huge win!). This was mostly due to the fantastic GPS system on our Razr.
No GPS on your Razr? No worries! The Cadillac Area Visitor Bureau is installing way finding signs along most of the trail system in the area making it even easier to get out and explore.
UNTIL NEXT TIME
Before we know it, hours have passed, and we have to make our way back to the Bigfoot Epic Adventures headquarters to turn in our equipment.
Filled with excitement and fantastic memories, we are looking forward to our next adventure on the Cadillac Area ORV trails.
Pin How To Have An ORV Adventure On The Cadillac Area Trails To Pinterest