For a romantic getaway that includes brews, bites, and beautiful scenery, look no further than these fabulous things to do in Blue Ridge, Georgia.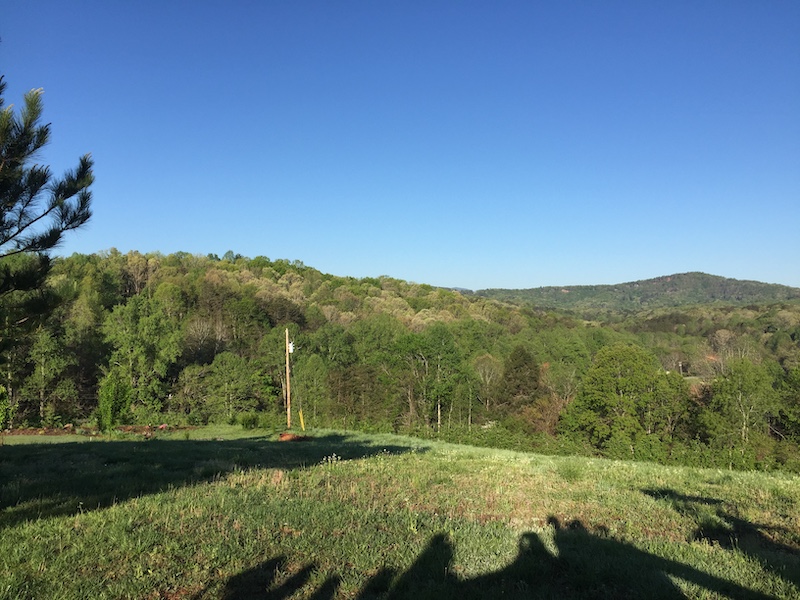 Where to Stay in Blue Ridge
Blue Ridge, Georgia offers a plethora of options to fit your preferences. From romantic cabins for two to luxurious vacation homes for the whole family and just about everything in between, you're sure to find the perfect place to lay your head.
Rest easy in a cabin with your choice of mountain or lake views. Or choose from cottage-like options nearer to downtown. Take the romance up another notch and splurge on a stay at Serenity in the Mountains. This luxury hotel offers spa and suite packages that are well worth every penny.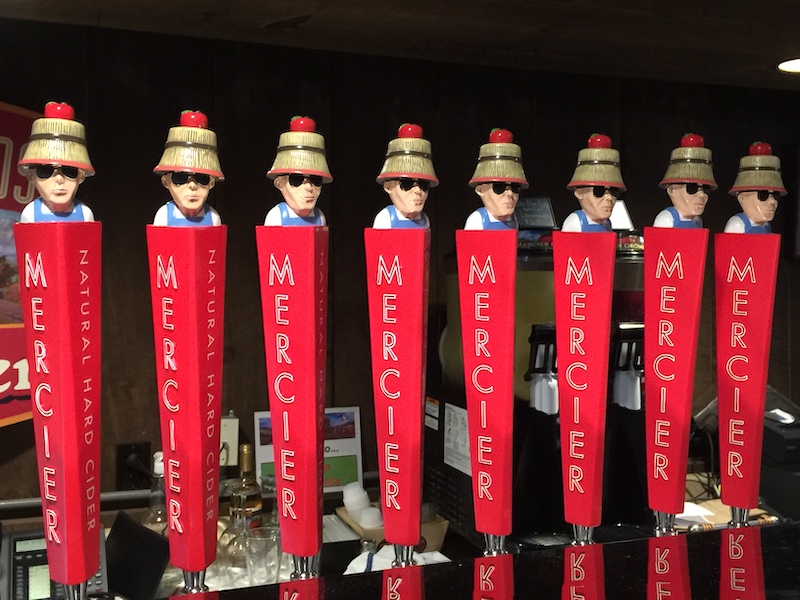 Blue Ridge Brews
Established in 2017, Bear Claw Vineyard's beautiful backdrop sets the scene for relaxation, overlooking the vineyards. Outdoor seating offers the ideal ambiance for sipping chardonnay, Vidal blanc, cabernet sauvignon, white Riesling, and Cayuga.
Mercier Orchards is the only apple orchard in Georgia that grows, presses, ferments and bottles their own hard apple cider and farm wines. Mercier Orchards is also the first producer of hard cider in the state.
Visit their 400-acre farm and enjoy a round of tasting. Hard ciders include Grumpy Granny, Rock Steady Red, Adele's Choice, Pearody, Black Bee, Lone Tree, Old #3 and Just Peachy.
Their farm wines include Fall Harvest Apple, Blackberry Winter and Summer Sweet Peach wines. Mercier Orchards also has tastings of regional wines produced in the Georgia Mountains.
Relax at Serenberry, a charming farm winery just a few country miles from downtown Blue Ridge. The farm winery has several wines in the bottle, including Railroad Red and Blue Ridge Red. Relax on the open air patio in a beautiful setting while savoring sips.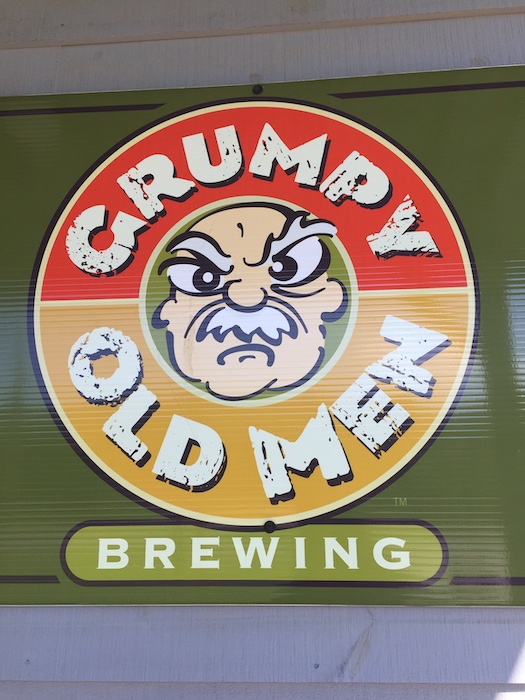 Grumpy Old Men Brewing was founded in 2012 by a couple of retired beer enthusiast that went from brewing in an outdoor shower to opening their own microbrewery. In 2018, the guys decided to pass over their tap handles to another Grumpy Old Man and his Crabby Old Tap Lady.
Fannin Brewing Company's Tom Fennell brought his brewing skills to Fannin County for two simple reasons: Fresh air and fresh water make for fresh beer. Being local is important to Fannin Brewing.
It's in the name of their beers: Hiawassee Golden Ale, Toccoa Brown and Blue Ridge Lager. The brewery often features live music, and also sources local ingredients for many of their beers.

Blue Ridge Bites
Relax and unwind at Black Sheep, a historic residence now serving Southern comfort food. Indulge in cocktails featuring their house-produced moonshine and desserts like the bread pudding.
Savor bites at Masseria Kitchen & Bar which embodies a Mediterranean concept, serving fresh vegetables, seafood, handmade pastas, and pizza alongside cocktails made with crafted syrups.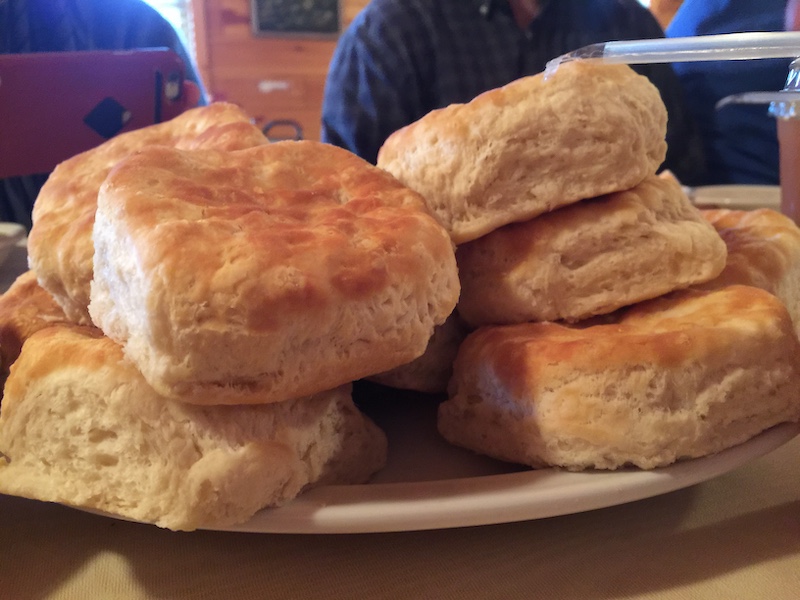 Interested in a pub crawl? Book a guided three hour Blue Ridge Mountain Food Tour or Brew House Tour.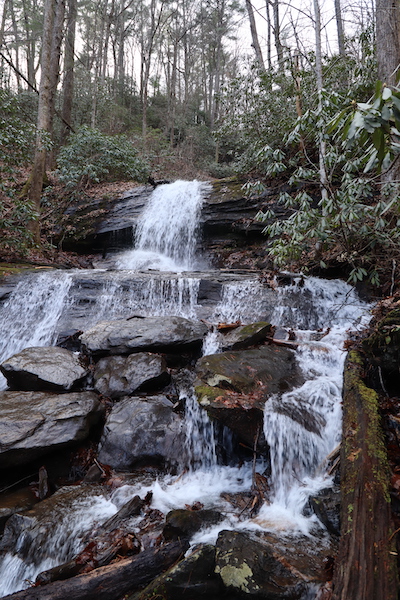 Beautiful Scenery in Blue Ridge
When temps cool, grab your special someone and hit the hills of Blue Ridge to get your heart pounding along the collection of trails which make the destination a true hiker's paradise.
Fannin County includes some of the most notable hiking trails in the United States.
For waterfall-seekers, local trail favorites include Fall Branch Falls and Long Creek Falls.
Another scenic option, the Aska Trail system, has various entry points and interconnecting loops totaling in a distance of 30 miles.

More To Do in Blue Ridge
Shop
Blue Ridge has been named one of the "Top Ten Towns for Craft Lovers" in the country. Visit specialty shops, boutiques, and galleries for fine furnishings, art, antiques, and unique crafted items.
Don't miss Canoe's wearable art–leather bags, totes, jewelry and accessories, all of which are handmade in Blue Ridge.
Just over the river in Copperhill, Tennessee, find The Vault, a treasure trove of antiques.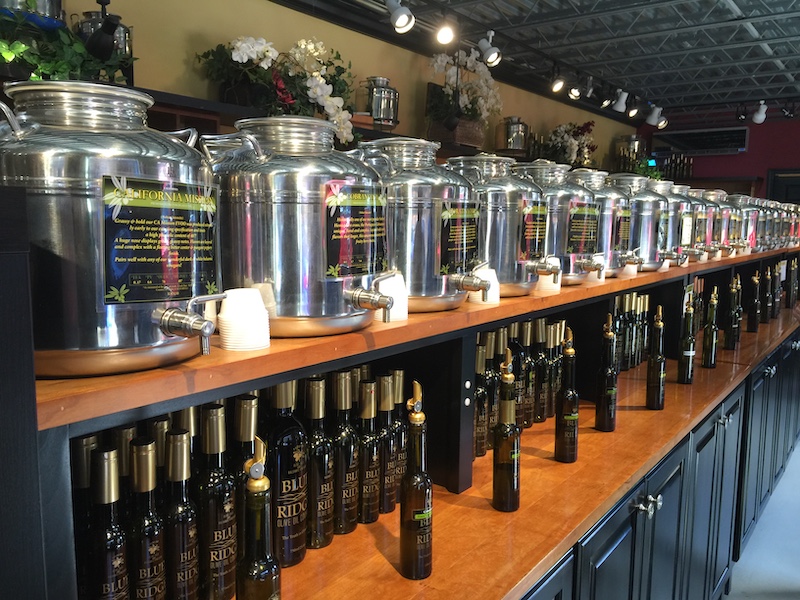 Stop into the Blue Ridge Olive Oil Company and treat yourself to a gourmet selection of more than 65 varieties of olive oil and balsamic vinegars–such as roasted walnut or blood orange infused oil–and the opportunity to taste these remarkable innovations from around the world.
Hunt treasure at High Country Art and Antiques. Peruse this gallery for traditional and impressionist fine art, folk art, photography, pottery, jewelry, sculptures, antiques, and collectibles.
Find more treasures at Mitzi's on Main, featuring hand-painted furniture, accessories and antiques.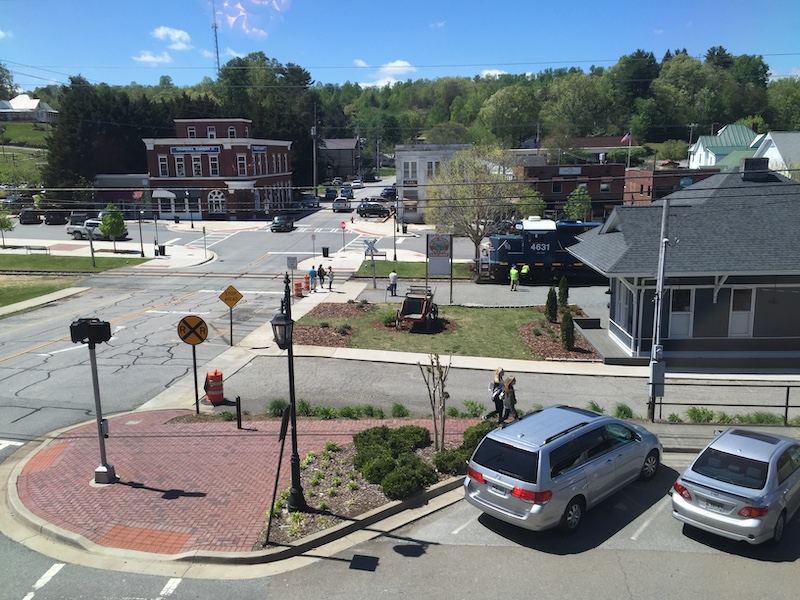 At Turning Leaf Wood Art, see works of more than 50 exclusively American artists.
Top off a visit to Blue Ridge with a visit to Multitudes Gallery, owned by Michael Lacey and featuring high-end glass work, art and jewelry. Inside, also find Fishbone Studios–home to Betty Wassmer Ceramics, showcasing the original creations of this noted ceramicist.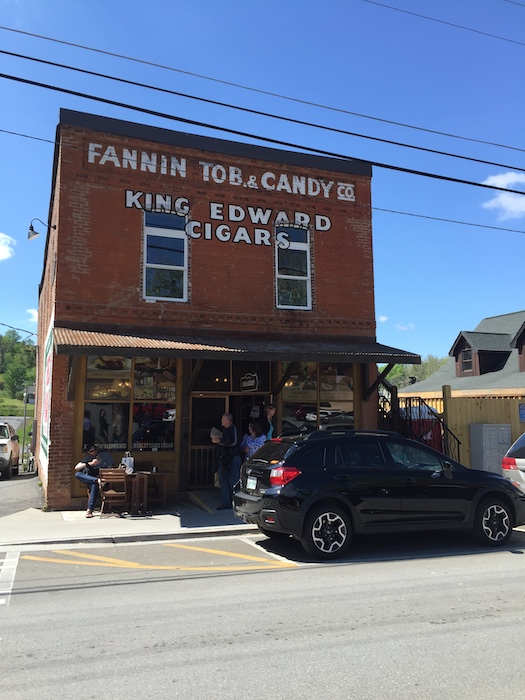 Splurge
Blue Ridge is known as the capital of North Georgia fly-fishing. Splurge on a fine fly-fishing masterpiece (upwards of$2,500), or make your own custom bamboo fly rod ($1,750 with expert instruction) at Oyster Fine Bamboo Fly Rods, an internationally-recognized source for custom and semi-custom fishing rods prized by generations.
If you prefer a spa setting, splurge on soothing massage therapy, holistic facials, or therapeutic body treatments during a spa day at Teatrees Boutique Spa.
Pin Things To Do in Blue Ridge, Georgia to Pinterest