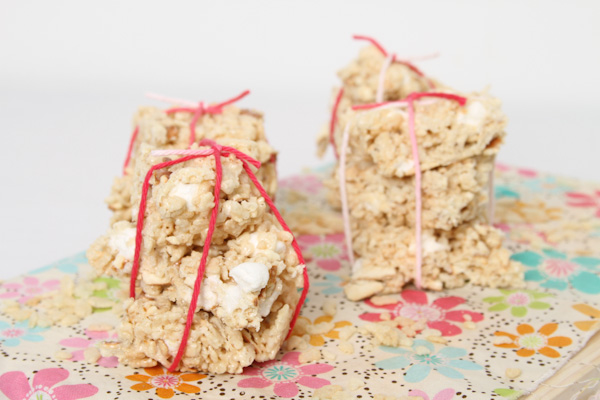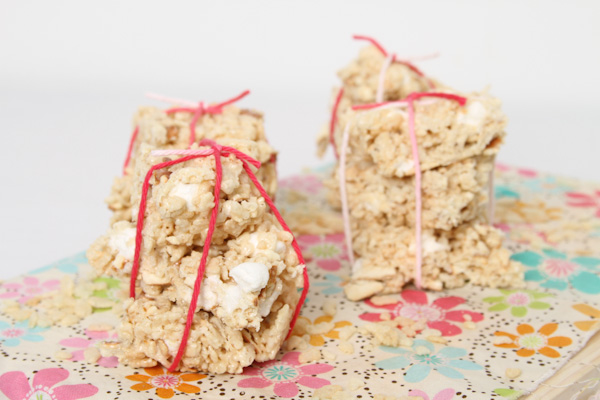 We love Rice Krispie treats at our house. My friend Sara makes salted browned buttered krispie treats that are simply drool worthy. I decided to do my own salty sweet version using pretzels to add the salty component to make these salty sweet rice krispie treats.
Making these salty sweet was really simple. I took 5 pretzel rods and broke them up into really small pieces. You can use a food processor if you'd like, just try to be careful not to turn the pretzel into fine crumbs. Part of the fun of these treats is that you have chunks of pretzel you can see and taste.
I also wanted bits of marshmallow, not melted, in the treats. I think that may have been Em's favorite part.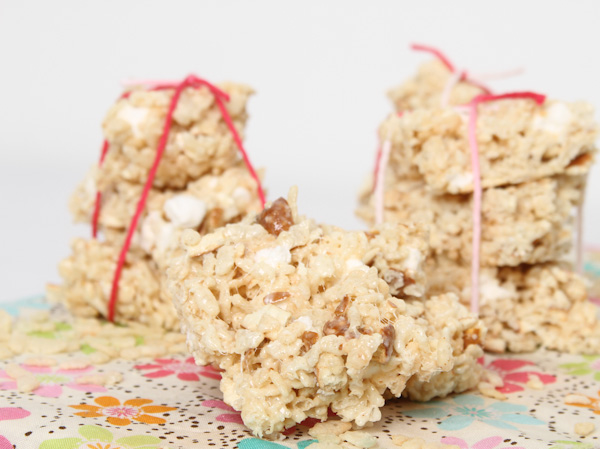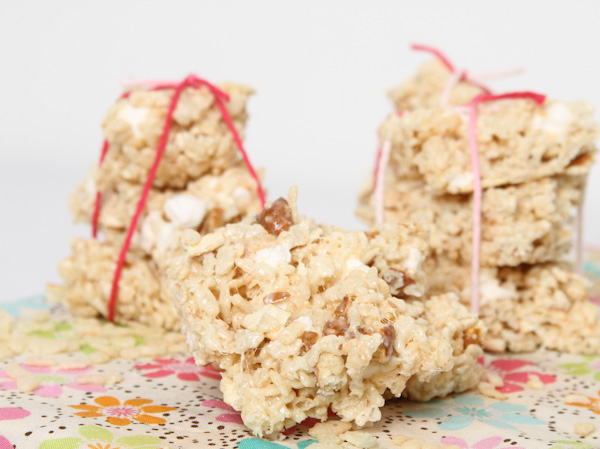 Salty Sweet Krispie Treats
Prep time:
Cook time:
Total time:
Ingredients
3 tablespoons butter
40 regular marshmallows
5 pretzel rods, broken into small pieces
Enough rice krispies to make 5 1/2 cups of krispies & pretzels (roughly 4-5 cups)
1/4 cup mini marshmallows
Instructions
In a large saucepan over medium heat melt the butter. Add marshmallows and melt.
Remove from heat and add rice krispies and pretzels, still until well coated.
Mix in mini marshmallows
Spread int0 13×9 inch pan
Let cool and enjoy!
The original recipe calls for 6 cups of rice krispie cereal, but we like our krispies a little more marshmallowy so I generally only use 5 to 5 1/2 cups total of rice krispies and pretzels when I make this recipe. Treats are best enjoyed on the same day but if you have some left over store them in an airtight container. I often add a half of slice of bread to the container which helps keep the krispies soft. I do not like crunchy rice krispie treats.
I love that rice krispies are easy to make and you can add all kinds of fun ingredients to them. I'll be experimenting with more tasty mix ins and sharing the results here.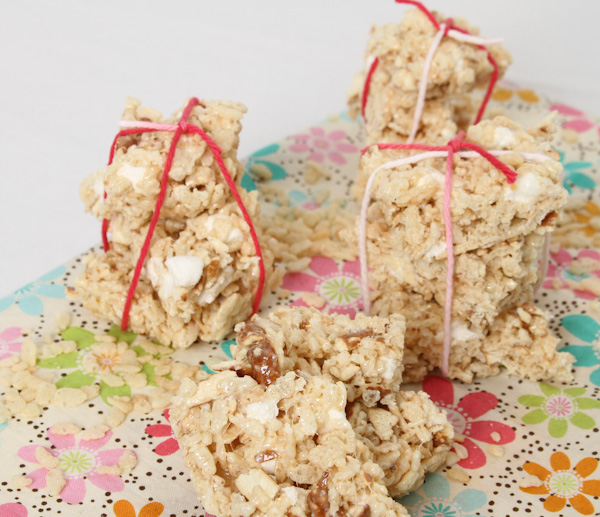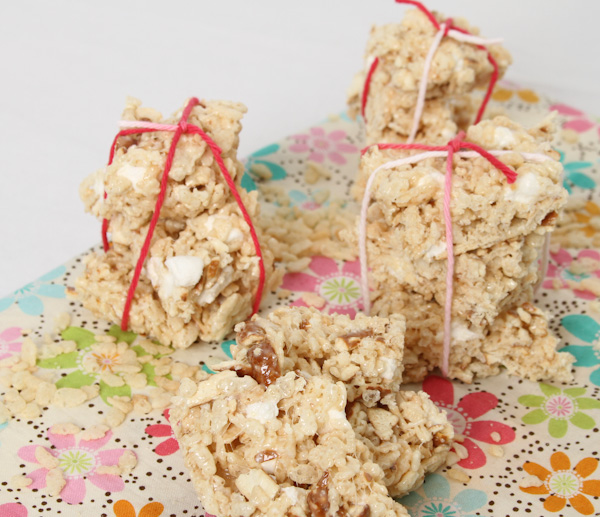 Enjoy!