The other day I was flipping through tv channels and came across the Cooking channel. Of course, anytime I stumble across a cooking channel I have to watch for a bit. I can't remember the name of the show that was on, but during one of the ad breaks Bobby Flay came on and shared his Poached Eggs on Toasted Baguette with Goat Cheese recipe. Now, I'm nowhere near Bobby Flay level of cooking, but I can hold my own in the kitchen. The poached egg recipe looked so good that I had to try it for myself. Sadly, my kitchen isn't stocked nearly as well as Mr. Flay's so I created Poached Egg on Biscuit instead.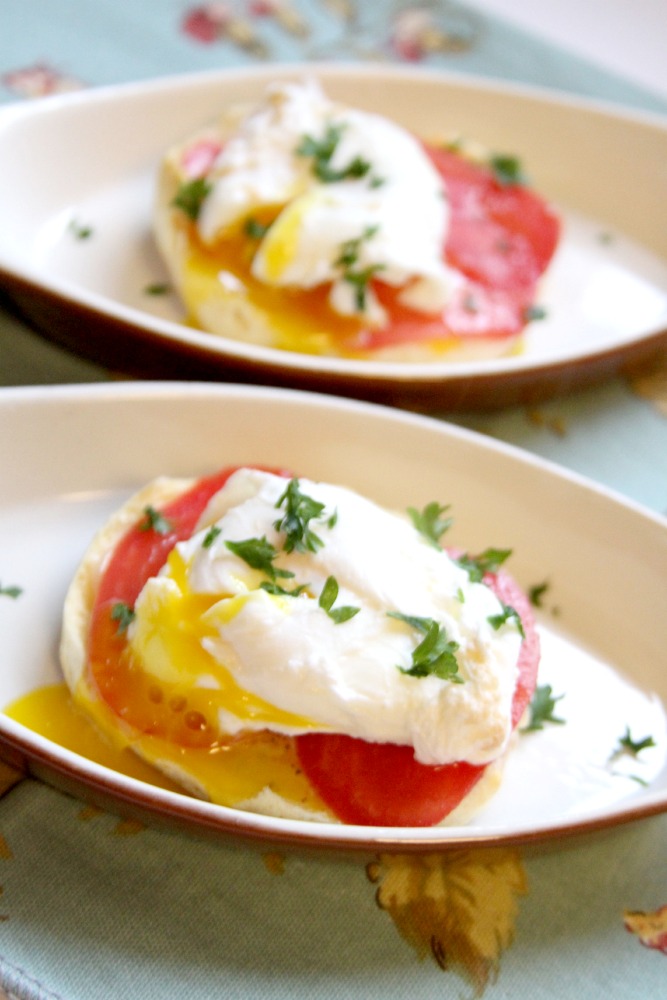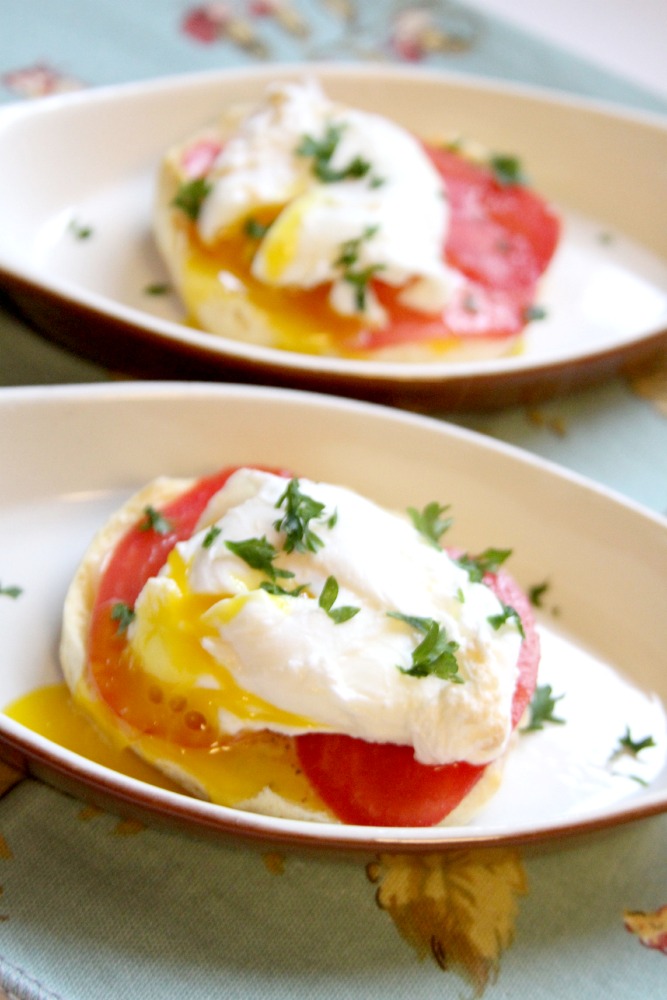 Since the fridge and pantry were pretty much empty and I hate going to the grocery store I did the best I could with what I had. There was a can of Pillsbury Grand biscuits in the fridge so that became the base of my recipe. No goat cheese, but there was a small chunk of white cheddar cheese and I happened to have a Roma tomato from the farmer's market.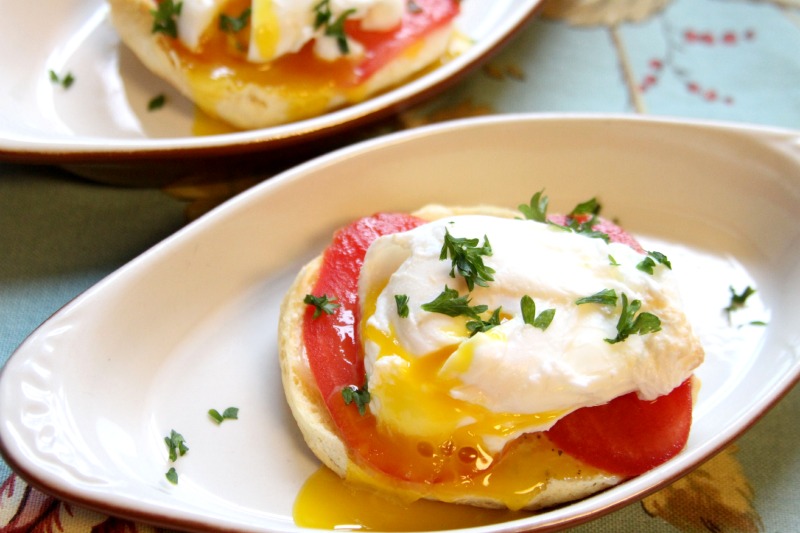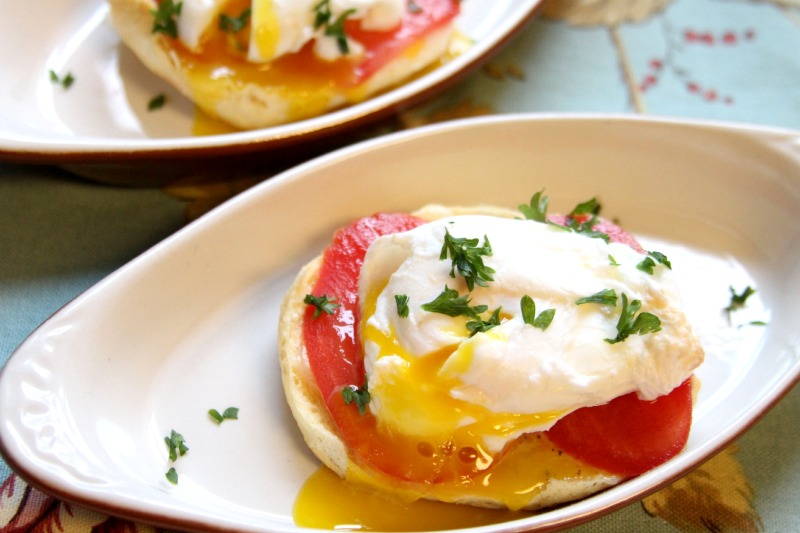 How To Poach An Egg
Fill a saucepan with 4 to 5 inches of water. Bring to a low boil. The water should have small bubbles that break when they hit the surface. Once the water is ready, add a small amount of white wine vinegar to the water. Break an egg into a small bowl and then gently pour into the water, egg white first. When the white is fully cooked the egg should float to the top. Remove with a slotted spoon and place on a napkin to remove the excess water.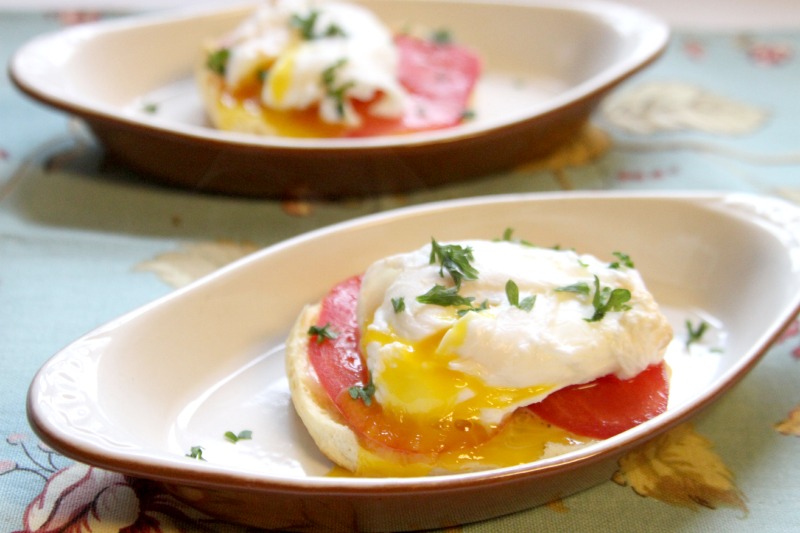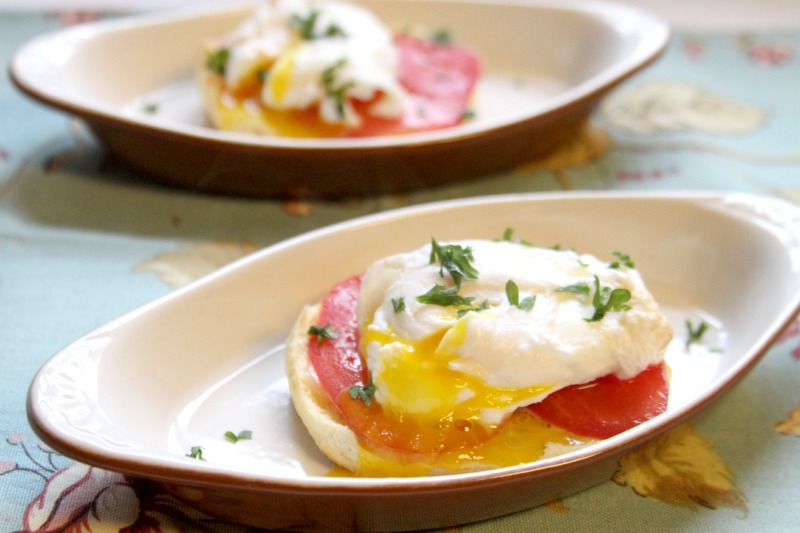 PIN POACHED EGG ON A BISCUIT RECIPE
1 biscuit, bottom half
1 ounce sharp white cheddar, sliced thin
2-3 thin slices of Roma tomato
1 poached egg
Parsley
Layer the biscuit, cheese, tomato, top with the poached egg and sprinkle with a bit of chopped parsley.
PIN POACHED EGG ON A BISCUIT TO PINTEREST