As far as I'm concerned anything with bacon is better, which makes these Maple Bacon Cupcakes absolutely delicious. Plus, they are pretty easy to make.
I'm all about keeping things simple in the kitchen so recipes on Just Short of Crazy will almost always be something the entire family will love, easy to make and, usually, customizable to make everyone in the family happy.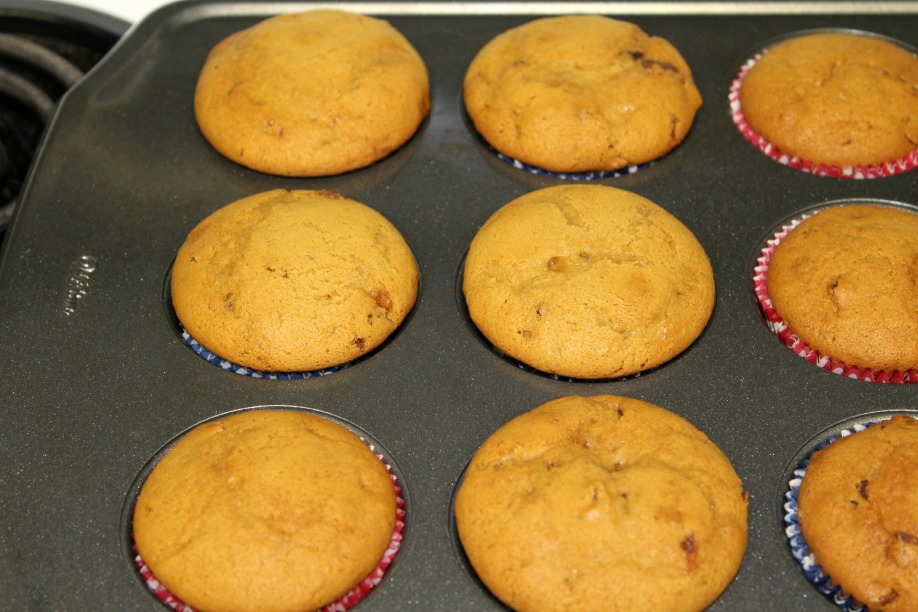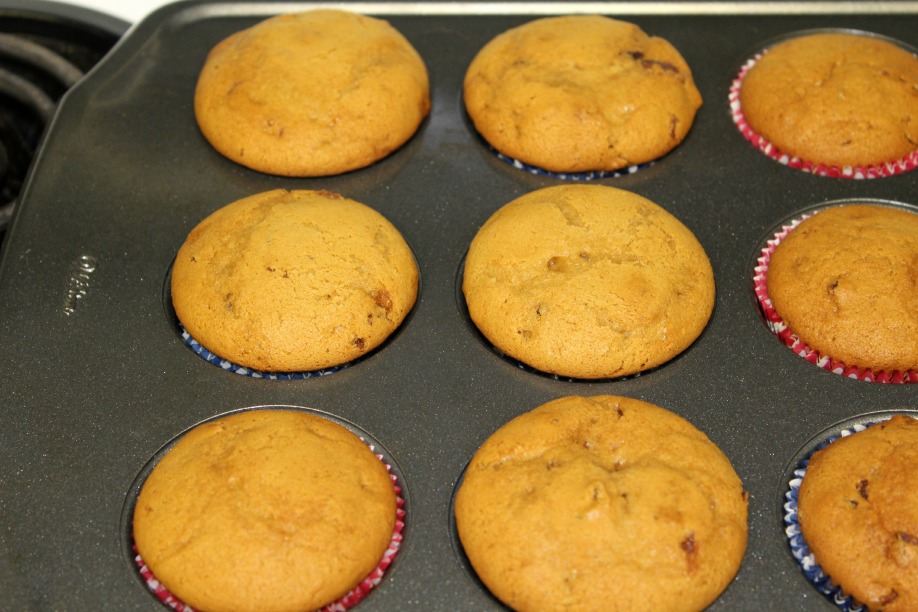 I know Alan's co-workers are always very happy when I make recipes for the blog because they tend to be the receivers of all baked goods.
I haven't received any complaints so I guess the treats continue to be a hit. I hope you like these cupcakes as much as we did. Let me know how they turn out for you.
Maple Bacon Cupcakes Recipe
Maple Bacon Cupcakes Ingredients
4 1⁄2 tablespoons butter at room temperature
1⁄2 tablespoon bacon drippings (solid)
1 egg
5 tablespoons brown sugar
4 tablespoons maple syrup
1 1⁄4 cups self-rising flour
1 teaspoon baking soda
1⁄2 teaspoon baking powder
tiny pinch salt
1⁄4 cup milk
1⁄4 cup of cooked minced bacon
Maple Bacon Cupcakes Frosting Ingredients
4 tablespoons of butter
2 tablespoons of maple syrup
1 cup of powdered sugar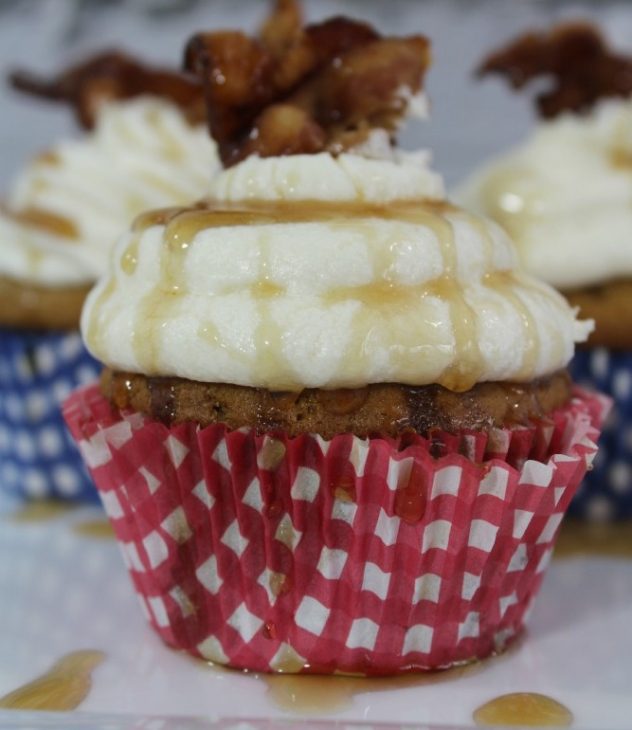 Maple Bacon Cupcake Directions
Cook bacon in a fry pan, I cooked up 1 pound so there was exrra for toppings.
Reserve the drippings and place in the fridge to solidify.
Mince 1/4 a cup of the bacon.
Beat the butter and solidified bacon fat until light and creamy.
Add the brown sugar and maple syrup and beat well until combined.
Add the egg and beat until incorporated.
Sift the flour, salt, baking soda and powder together.
Add some of the flour and mix, then some of the milk.
Continue to alternate the dry and wet ingredients, ending with the dry.
Mix until just combined.
Fold in the bacon.
Taste and add more maple syrup, flour, or milk if needed for desired taste.
Scoop into cupcake papers.
Bake at 350 F for 18-22 minutes or until a toothpick comes out clean.
Rotate the pan after the first 15 minutes for even baking.
Maple Bacon Cupcakes Frosting Instructions
Beat the syrup and butter until combined.
Add the sugar, a bit at a time.
Whip at high speeds until combined.
Pipe or spread onto cupcakes.
Top cupcake with a piece of cooked bacon.
More Cupcake Recipes
Need more cupcake ideas? Check out these tasty treats.
Pin Maple Bacon Cupcakes to Pinterest