They call it The Great Turtle, but Mackinac Island banned cars in favor of horses and holds an annual Dog and Pony Parade so it's also pretty special for dogs—and their humans. These are all the ways to visit dog friendly Mackinac Island.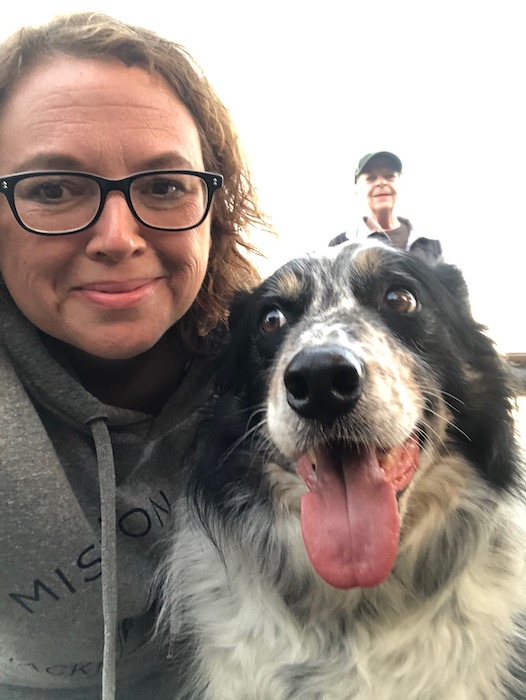 Pet-Friendly Hotel on Mackinac Island
Mission Point Resort offers 38 pet-friendly rooms in its Straits Lodge, all newly remodeled in colors reflecting the water of the Straits, décor those classy vintage travel posters of the '50s.
The resort even has a signature bedtime read for the pets—the story of Nick the resort dog who greets guests and chases geese from the lawn. (Note–Nick crossed the rainbow bridge in 2021, but we honor his memory by keeping him in our story. He was an amazing friend to all who visited Mission Point)
Do note: Those luxe Carhartt beds may be just for the dogs, but you get the jacuzzi that comes in some rooms and new bourbon burger at on-site Round Island Bar and Grill.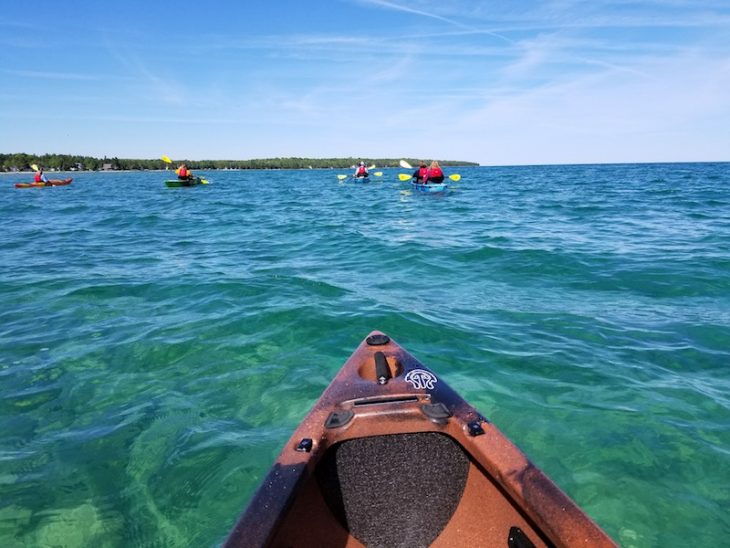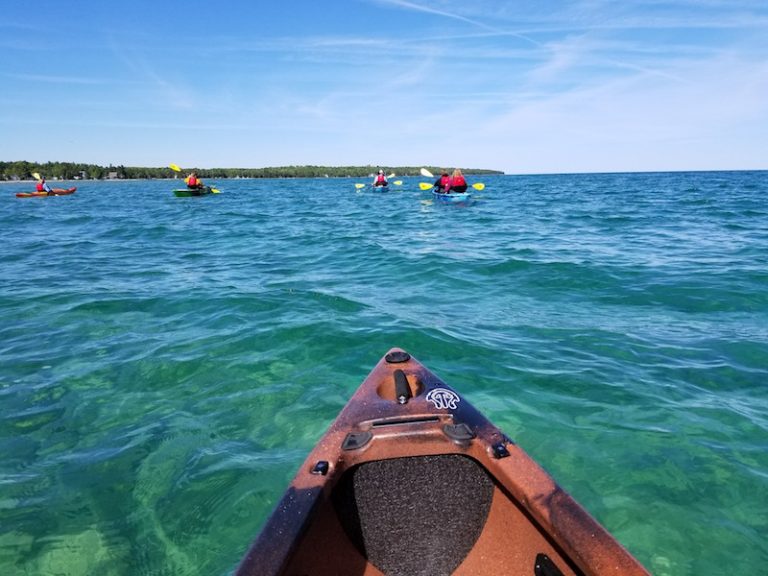 Dog Paddle
Here, that phrase does not refer to a swimming style. It means that when you go for a paddle you, of course, take the dog along.
Book the guided sunrise trip with Great Turtle Kayak Tours to glide in silence with just the wildlife along the later-busy ferry docks or the sunset trip to see the sun sink behind the Mackinac bridge.
Just note on your online registration form that you'll be bringing the pooch (and his or her life jacket).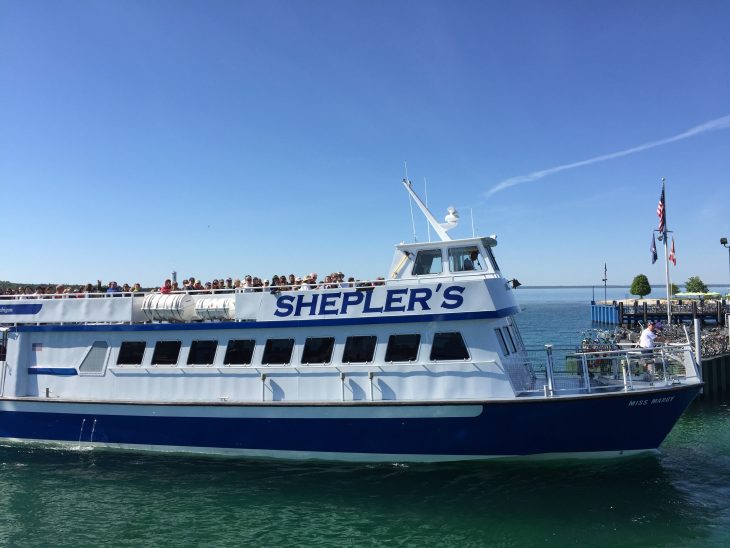 Is The Mackinac Island Ferry Pet Friendly
Dogs are free on ferries to the island if they ride on your lap, a kid's fare if they need their own seat.
Just remember that the island's leash law starts on the boat so there's no heading overboard and continues on busy Main Street to avoid collisions with the horses.
"We get a lot of dogs that come up and spend the day with their owners to swim and hike, go around the island," says Chris Shepler, Vice President of Shepler's Mackinac Island Ferry. "It's very cool."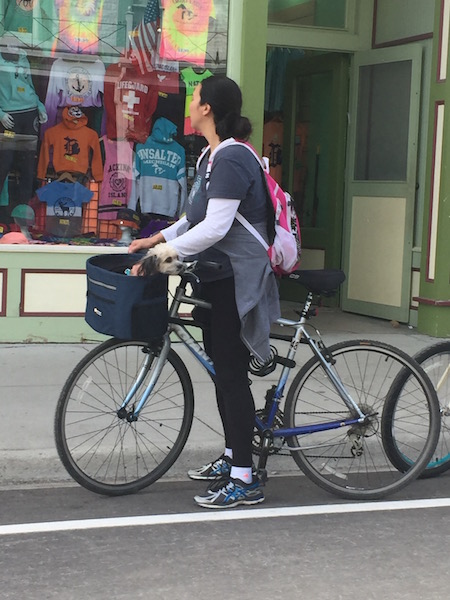 A Trailer of their Own
Some dogs are basket-sized, and they're good to lead the way when you rent a bike from one of the many island outfitters; for dogs who need to spread out a bit, rent a trailer to pull behind as you explore the many paved island trails.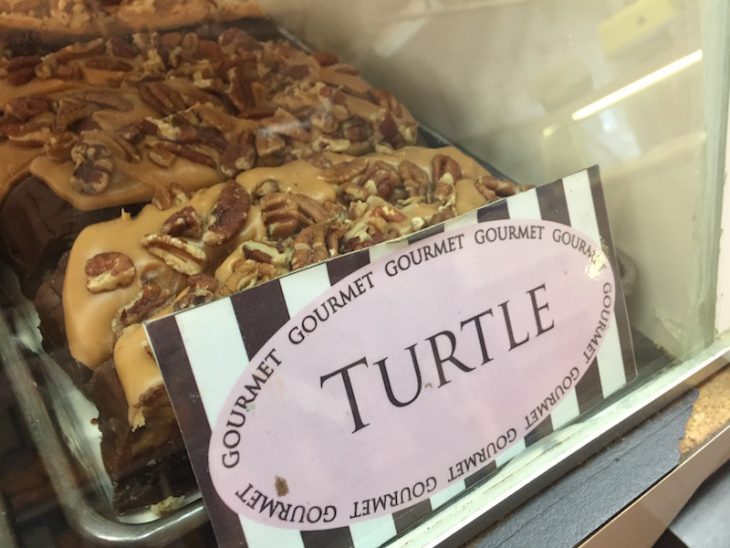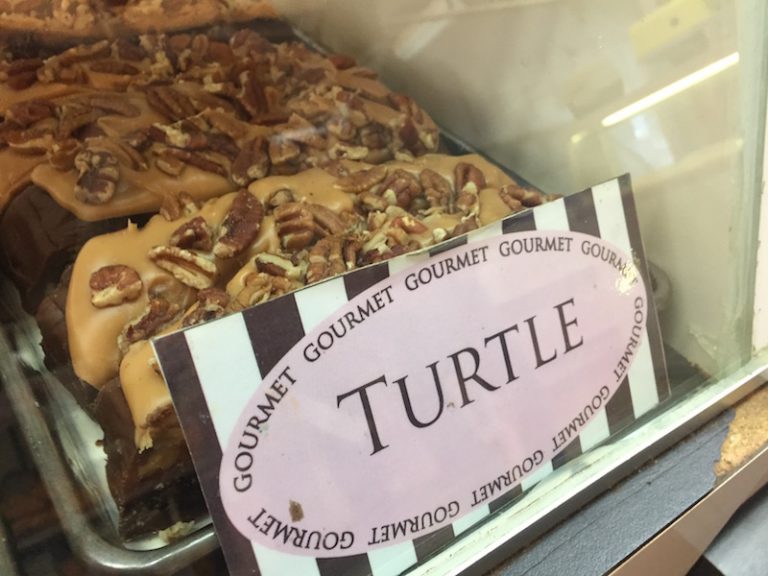 Do Dogs Crave Fudge Too?
Some 10,000 pounds of Mackinac Island fudge is made daily during peak tourist season—a throwback to the days when Victorian vacationers got hooked on sweets, first maple syrup harvested by the island's Native Americans, later the now-iconic fudge you'll even find in treats for dogs.
Ryba's Fudge dips dog treats in that doggie flavor favorite: peanut butter fudge.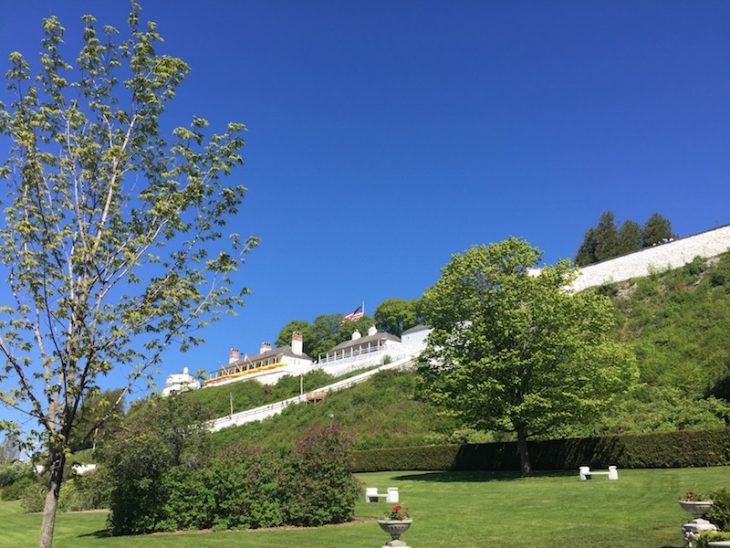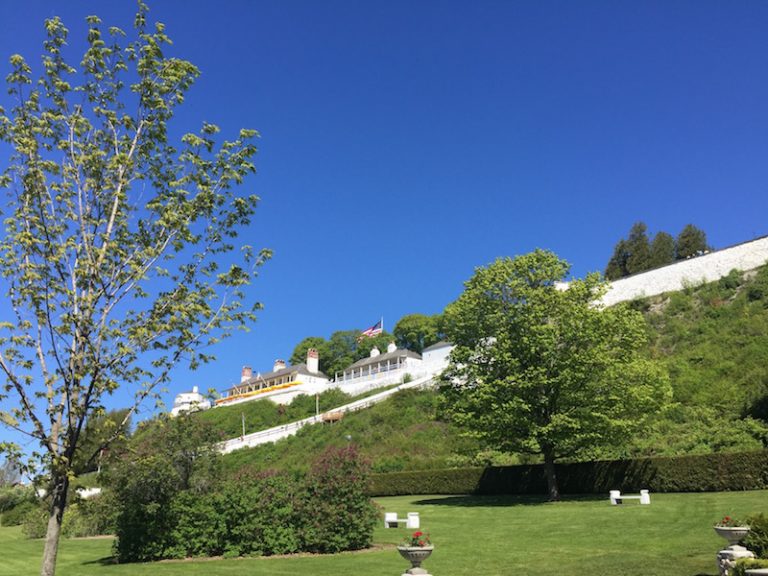 Is Fort Mackinac Pet Friendly?
Your dog will be the best educated in obedience class after a trip through historic Fort Mackinac, where pets are welcome to linger with owners and where water bowls are liberally scattered throughout the grounds.
You need only worry if the pup is skittish around the cannon or rifle fire of the fort's interpreters; if so, head for a walk to the more remote fort—Fort Holmes—at the island's highest point.
Kim Schneider in as award-winning travel writer whose work has appeared in multiple regional and national publications. Over the years, she's become an expert on Michigan travel and is the author of "100 Things to do in Traverse City Before You Die" For more: http://www.kimschneider.net.
Pin To Pinterest